We're sure that you know that people are financing many of their home repairs. But did you know that now includes interest-free financing for sewer and water main repairs? Team Balkan now offers the availability of 180 day interest free financing for home sewer and water main repairs. Sewer and water main repairs or replacements are jobs that are best left to the experienced professionals at Balkan. These vital systems for your home are connected to a complex network of lines. These pipes run below and around your home. The location of these lines and pipes makes them difficult to access, even for professionals. Which makes them difficult, if not impossible, for homeowners to repair or replace as a DIY project. In addition licensing and permits are required.
If you suspect a problem with your main sewer or water main, schedule an inspection with a professional Balkan Sewer and Water Main Service right away. Our experienced and highly-trained technicians can quickly locate the source of your problem with precision and get your sewer and water main working safely.
Our technicians will make long-lasting repairs or full replacements. At Balkan Sewer and Water Main Service, we rely on high-quality technology and innovative techniques that will not lead to any destruction of your home or yard.
We Offer A Full Range of Sewer & Water Main Services
We understand how difficult it can be to tell if you are experiencing a common plumbing issue, or a major sewer and water main issue. Maybe you've noticed a consistent and unpleasant smell in your home. Or you've experienced frequent sewage backups, puddles of water in your front yard, and/or backyard. You may have a serious problem. At Balkan Sewer and Water Main Service, we offer a range of sewer and water main services that can address any issue that may arise. In addition, we provide free and no obligation on site visits to your property. What's better than getting in-person professional advice at no charge? Maybe financing your home repair at interest free!
Balkan Sewer and Water Main services include:
Sewer repair
Sewer line replacements
Water main repair
Water line replacements
New installations
Line disconnections
At Balkan, we understand how complex, unpleasant, and overwhelming sewer and water main problems can be. This is why we are on a mission to ensure you receive high-quality yet stress-free services. Part of our stress free experience is by providing upfront pricing, and various financing options. 
Technology and Solutions You Can Trust
Generally, sewer and water main inspections, repairs, and replacements will require some predictions. Many plumbing and sewer repair companies will immediately destroy a homeowner's yard as they try to locate the reason behind the plumbing problems. However, that is not how the Balkan team takes on a problem.
We are proud to have access to high-quality technology and tools that will allow us to perform even the most complex tasks without damaging your yard or your home. We understand the importance of performing any job with as much accuracy as possible; the technology, equipment, and tools we use will allow us to provide an inspection that does involve guesses.
An Wise Investment: Sewer and Water Main Services
Sewer and water main services are a major investment, and we understand you will want to receive high-quality solutions that are going to last for decades. We always stand behind our work with an unconditional 10 year guarantee on full replacements. After we have provided you with our free on-site assesment, we will be honest and upfront with you about our recommendations. Our solid advice will result in just the services you need; nothing more and nothing less! 
The systems in your home are critical to your daily life, but this does not mean you will always be prepared for unexpected expenses needed for sewer and water main repairs. While the majority of our services will fit within your budget, we understand that many sewer and water main repairs can place a significant burden on your family's finances.
Affordable Financing from the Balkan Team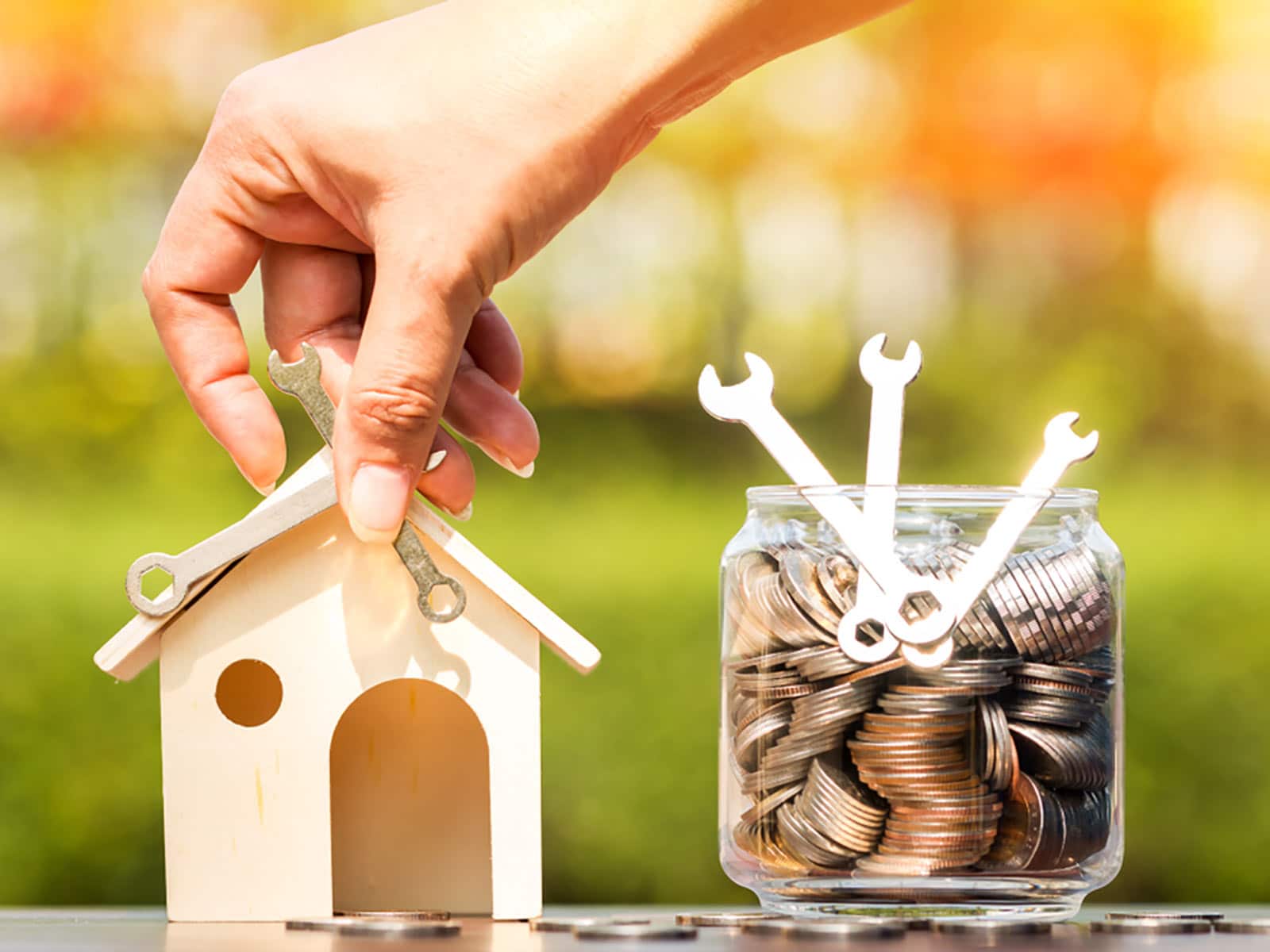 To help alleviate financial concerns when faced with sewer and water main issues, we offer interest-free financing options. We have partnered with Synchrony Financing to provide our customers with flexible, easy financing options. We offer 0% APR for six months, in addition to fixed monthly payments.
Synchrony Financing is one of the top companies for consumer financial services. Synchrony is one of the leading providers of private label credit cards in the United States. All offers will be subject to credit approval, and minimum monthly payments will be required. Synchrony is a great choice for financing your sewer or water main repairs. Getting sewer or water main financing has never been easier. Feel free to speak with one of our customer service specialists for additional information.
As a trusted NYC sewer and water main service, our customers are always our top priority. Our financing options will cover the full scope of our services.
Your Home, Your Comfort
Keeping your home comfortable and intact should not present a financial burden. This is one of the reasons why Balkan Sewer and Water Main Service offers financing options. We want to present our customers with an option to ensure they receive the repairs they need without breaking the bank or leading to stress and frustrations.
We specialize in sewer and water main repairs and replacements, and our licensed technicians can handle all aspects of the following:
Line location
Video sewer line inspection
Video sewer line repairs
Line replacements
Line cleaning and repairs
High-pressure water jetting
When your sewer or drains become clogged, your entire home will be impacted. Things can quickly become uncomfortable if you are not able to use your plumbing system because it is not working properly. When your plumbing system is not functioning as it should, things can also become smelly and unpleasant. The team at Balkan Sewer and Water Main Service proudly provides the NYC area with decades worth of expertise to ensure your home is comfortable again.
Are you need an emergency repair on the weekend or in the middle of the night? Are you preparing for a home upgrade or a new home construction? Regardless of what your needs may be, the financing options from Balkan Sewer and Water Main Service will give you the peace of mind you need to plan and prepare for the expense.
Workmanship and Innovative Solutions
The work of the Balkan team speaks for itself. Our team is always on a mission to deliver the best value to our customers, regardless of how big or how small the job may be. We never take anything for granted. Our team members are local residents themselves, and they understand what our customers go through. We use the latest techniques and tools to repair and replace sewer and water mains because we always want to deliver the type of services and solutions we would expect to receive in our homes.
For decades, we have provided NYC homeowners and business owners with comprehensive inspections and services. Our technicians will quickly identify the reason behind your problems and get right to work to resolve the issue with as little disruption as possible. Our technicians are trained, licensed, and trusted by the Balkan team.
When a technician is on the way to your home, you will always know who will arrive at your home. Not only will you be able to depend on us when you need us, but the services we offer will be as stress-free as possible. We have the ability to handle the toughest jobs throughout and around your home. When you are faced with a sewer and water main emergency, you can always trust the experts at Balkan.
The Balkan team will always take a careful, cautious, and courteous approach so you can enjoy a high-quality and hassle-free experience every time. If you would like a consultation from a member of the Balkan team, please do not hesitate to contact us today at (718) 849-0900 or complete our online form.