When most people think of a  water main leak repair, they think about the supply pipes providing homes and businesses water. However, there are also thousands of water mains of another type that must also be in good condition. That is because they provide vital fire protection for millions of people throughout the New York City area.
If you are like most,  you do not give much thought to these structures unless a fire hydrant is blocking your potential parking spot. But fire hydrant feed lines, and fire sprinkler service lines save lives and property damage in the event of a fire. Fire mains are now routinely required in most types of buildings being constructed or altered in NYC, and other municipalities as well.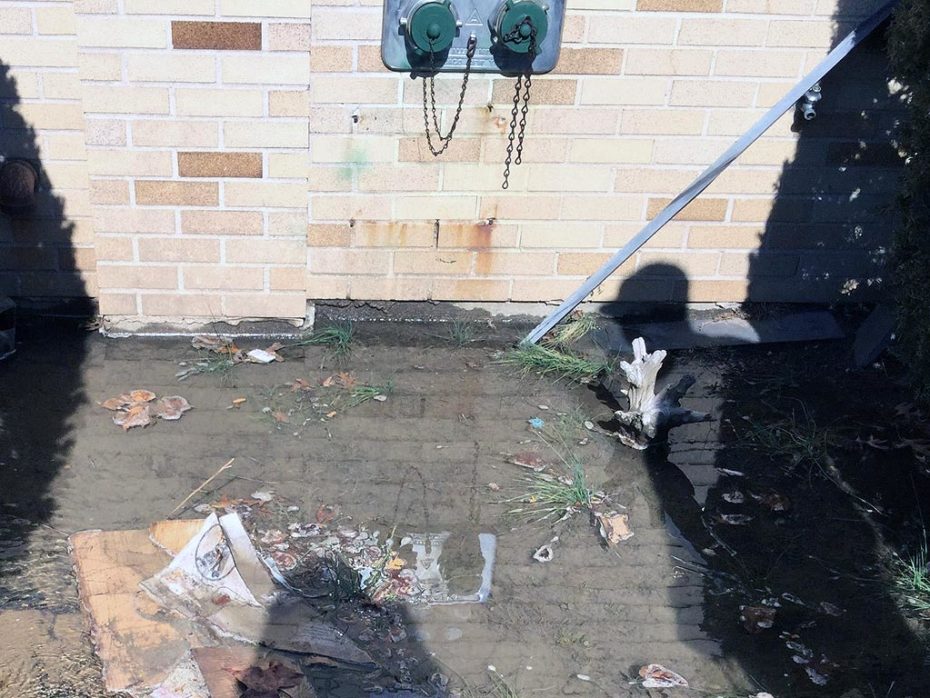 That is why we at Balkan take it seriously when there is the report of a problem with one of these fire mains. At a recent location, 189-15 Station Road in Bayside, the DEP issues a Three Day Notice after a leak was observed in the front yard. Balkan was called in to provide a water main leak repair, and restore full functionality to the fire protection system.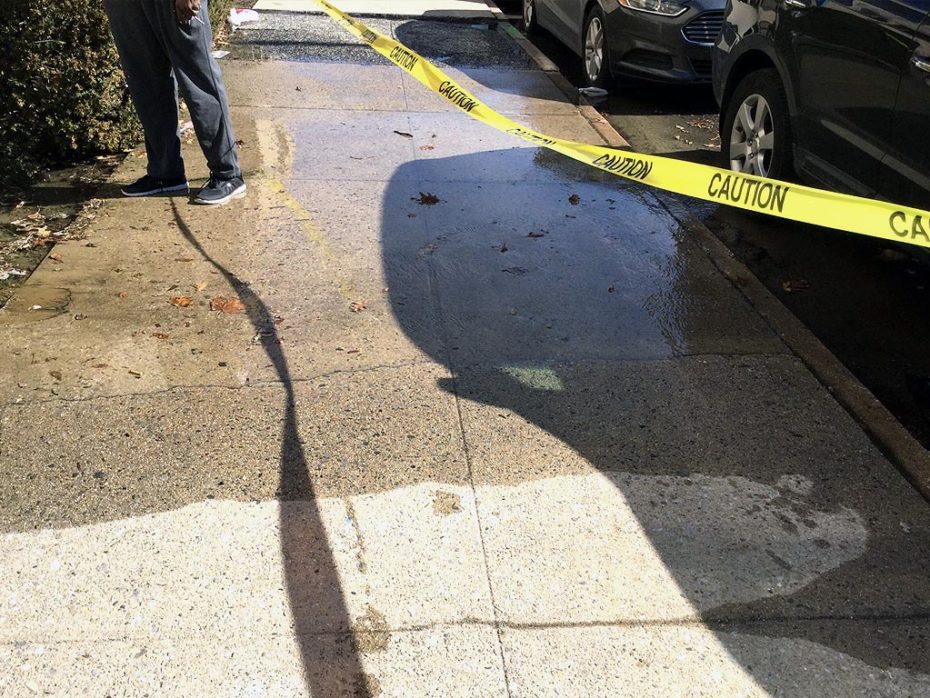 Water main leak repair requires new "lead free" wet connection
The Balkan Team moved quickly, and began excavating to expose the wet connection. The existing connection was an old 4″  cast iron pipe, connected to an old style lead joint wet connection. As is the case with many old valves, once the gate was closed to shut the water, it broke in the closed position. After discussing the situation with the client, it was agreed upon to replace that pipe, and the wet connection itself, with lead-free ductile iron.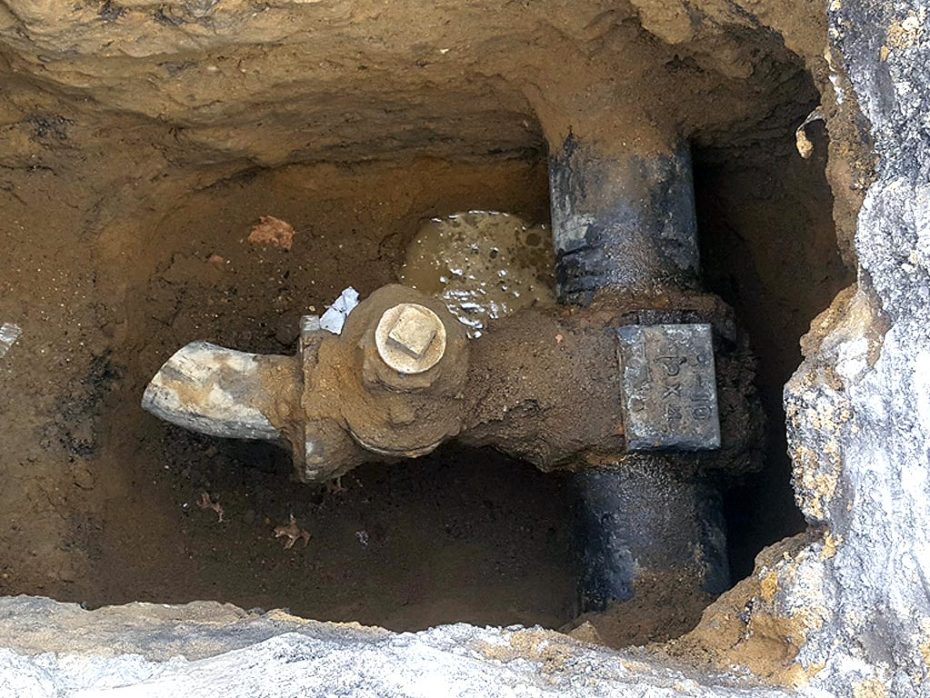 Balkan Sewer And Water Main carefully coordinated with the NYC DEP to temporarily close the city main, and replaced that pipe. this required agreeing upon a time and day, and also notifying the local residents in advance. Even in an emergency situation, an entire community should not be inconvenienced by a water main repair or replacement.
Instead of an old-style lead joint connection, Balkan used a mechanical joint connection. Mechanical joint pipes, valves, and connections, will be stronger and less likely to experience failures. In addition, the entire service line would now be lead free. The whole job was done quickly and with as little interruption to service as possible. Most importantly, that fire main was put back into commission, ready to serve and protect, if necessary.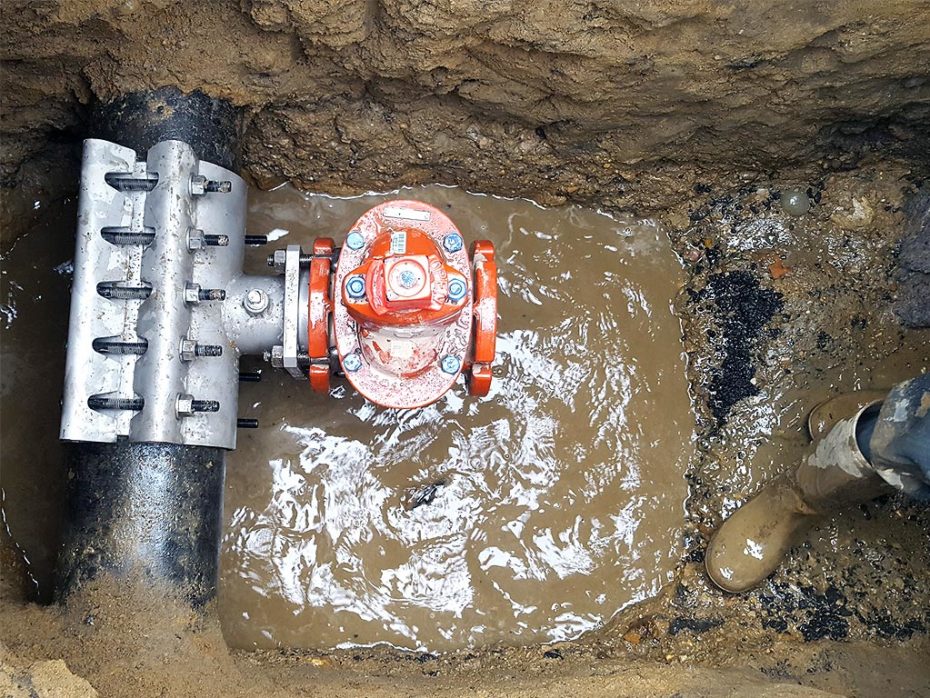 Team Balkan: Your NYC water main leak repair expert
As the city's infrastructure ages, and private service lines age as well, there are bound to be more situations like this. But Balkan Sewer And Water Main is ready to step in and upgrade sewer and water mains in any Borough, and at any time. NYC residents can count on the prompt restoration of both their water delivery system, and their fire protection as well.
If you have concerns about water main leak repair around your home or business, contact Balkan Sewer And Water Main. Seven days a week, and after-hours as well, Team Balkan provides free and no-obligation site visits.