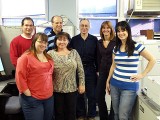 A strong part of the spirit of Joseph L. Balkan Inc. is that the more the customer knows about us, the better we'll look. Likewise the more educated and knowledgeable a client is about sewer repair and main water line work, the more likely that they will understand the advantages of hiring Balkan. It is with that spirit in mind that produces a company culture and company web site devoted to giving a client knowledge and insight not only into the sewer and water main industry, but the special people that are devoted to serving you and your needs when a sewer line or main water line problem arises.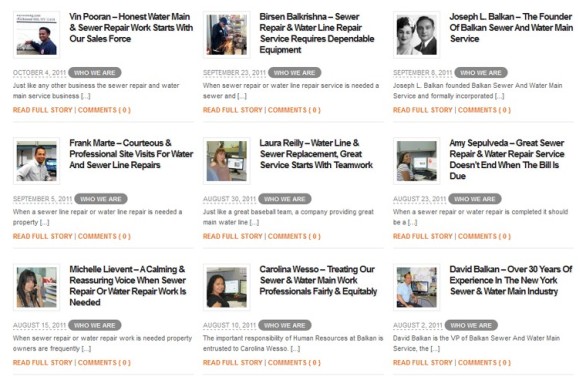 No matter what the issue – whether before, during, or after you contact Balkan you will meet or speak to a specialist devoted to customer service ready to assist you in any way possible. Get to know 'Who We Are' by visiting a new area of the company sewer and water main web site devoted to profiling the members of our team including the founder Joseph L. Balkan himself. The people comprising our team are proud of the service they provide and to be part of a winning team, they deserve to be recognized for their efforts.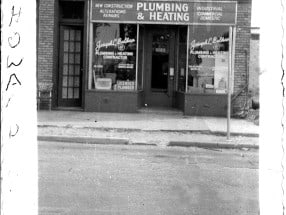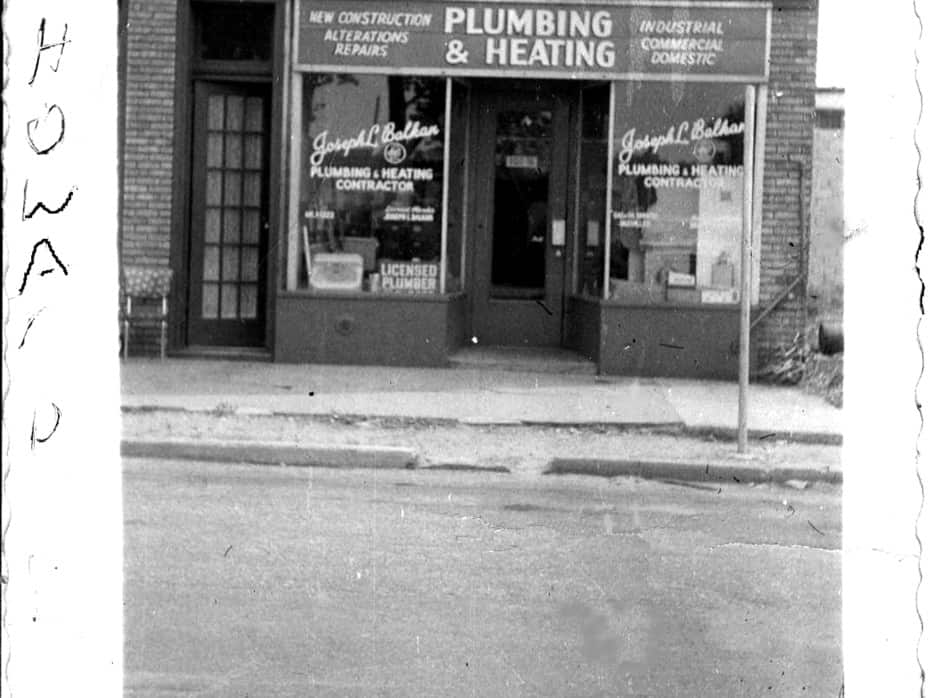 2012 will mark the 60th year of our family providing plumbing services to the property owners of NYC. What has ensured our continuous operation under the same trusted company name for that entire time is not straying from our founders principals of honesty, integrity, and high quality service for any and all sewer repair and main water line installations. As the company has grown over the years from a handful of employees to become what is presently the largest sewer and water main contractor in NYC those original founding principals have been instilled in all team members. Our people take pride in the valuable duties they perform with courtesy, respect, and understanding for property owners in distressful situations. When main water line or sewer repair issues arise 'Balkan Provides Answers- Not Excuses'.
About Joseph L. Balkan, Inc.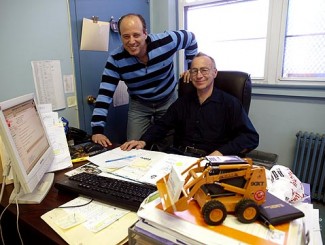 Balkan Sewer And Water Main is the largest sewer repair & water main replacement company in NYC. We are licensed, bonded, and insured. As a family run business in continuous operation for over 50 years. Our 10 year unconditional guarantee on replacements means that we continue to stand by our work, long after the job is done. We are expertly equipped, from our 48,000 square foot facility to dozens of trucks, heavy moving equipment, backhoes and pneumatics. Choose us for your next sewer repair, water main installation, water repair, water line leaks, NYC DEP violations, sewer replacement, water line replacement, sewer trap, backwater valve, hydrants, manholes, specialty water main work, area drain, and trench drains. Contact Balkan Sewer And Water Main today for expert advice or a free no-obligation site visit.