New York, USA (FEBRUARY 17th 2011) FOR IMMEDIATE RELEASE:
Balkan Sewer And Water Main sewer repair equipment caught by those Google maps people. Don't they seem to be everywhere? Water and sewer work doesn't seem too noteworthy, but when Balkan Sewer And Water Main Service was installing a new water and sewer service in Bayside near a train station they must have snuck up on us. Following one of our company backhoes down the street on the way back from a sewer repair. They were good, our sewer foreman who was on the backhoe never saw them. But there we are, preserved in cyberspace for all to see.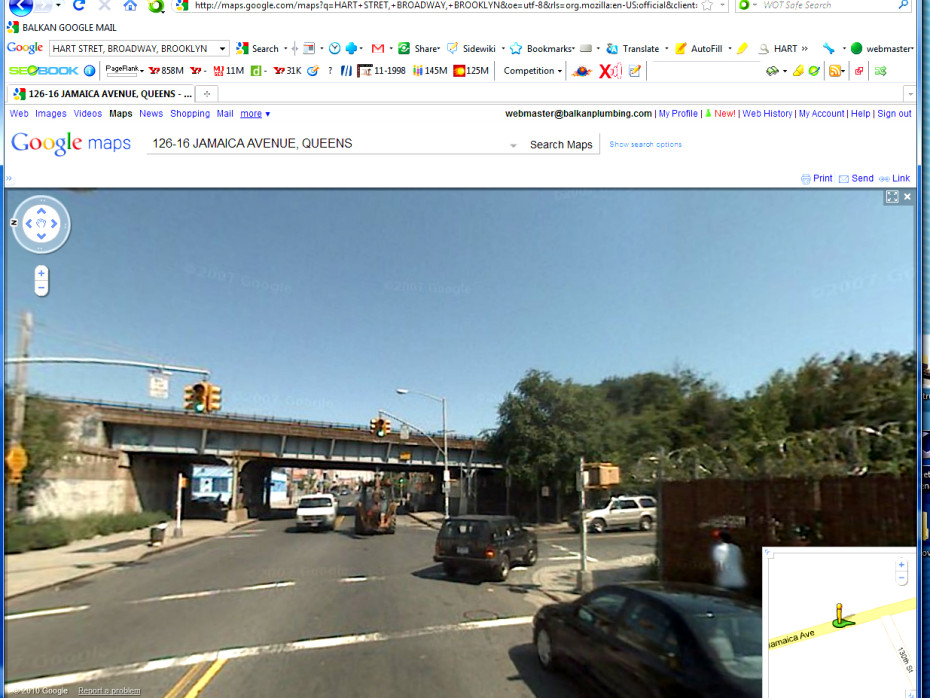 A 3rd time? Believe it or not, yes. That's a Balkan Sewer And Water Main Service dump truck crossing the street in the background. We almost got away, but not quite!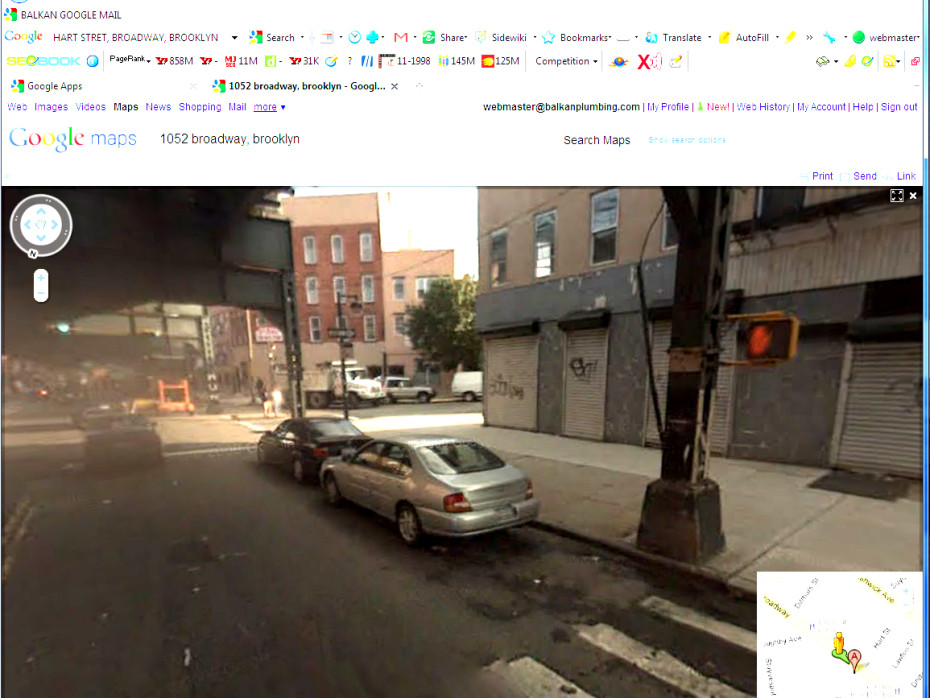 A 4th time? Yup, this time they got us pulling into our yard. What's up with these Google maps people anyway? They seem to follow Balkan Sewer And Water Main Service all over the place.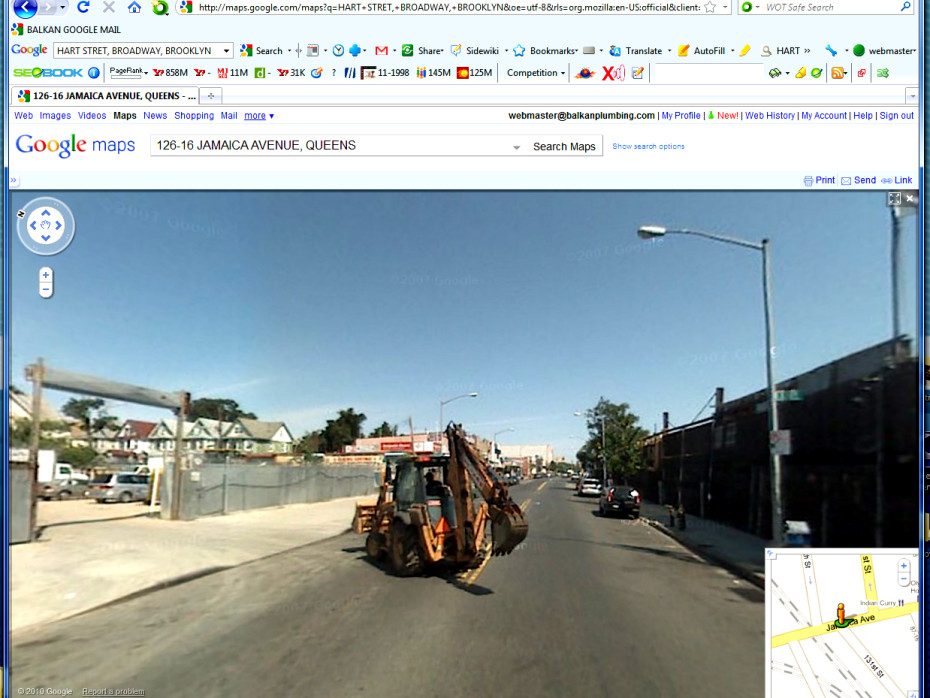 About Joseph L. Balkan Inc.
Balkan Sewer And Water Main is the largest sewer line replacement and water main service company in New York City. We are licensed, bonded, and insured. As a family run sewer and water main company in operation for over 50 years, our 10-year guarantee means we continue to stand by our work after the job is done.We are expertly equipped, from our 48,000 square foot facility to dozens of trucks, heavy moving equipment, backhoes and pneumatics. For all your subsurface plumbing including; water main repair and water main replacements, sewer repair and sewer replacements, catch basins, fire hydrants, manholes, and specialty excavation work, we can help. Contact Balkan Sewer And Water Main today or visit www.balkanplumbing.com.