House sewer and water line installation work can grind to a halt when groundwater is encountered. But that does not have to be the case if your sewer contractor is prepared and knowledgeable. Groundwater can be a known factor in advance via ground borings, or invert elevation information. But frequently it becomes an unexpected and challenging condition after work has started. Groundwater can result in contract disputes, job delays, and become a "show stopper" if your sewer contractor is not prepared.
Balkan Sewer And Water Main Service recently took over and completed a project that had ground to a halt. That project will be described below, and is a case study in why Balkan is the most trusted sewer and water main contractor in NYC. Let's first learn a little bit about the challenges when the water level is above that of the depth of an excavation.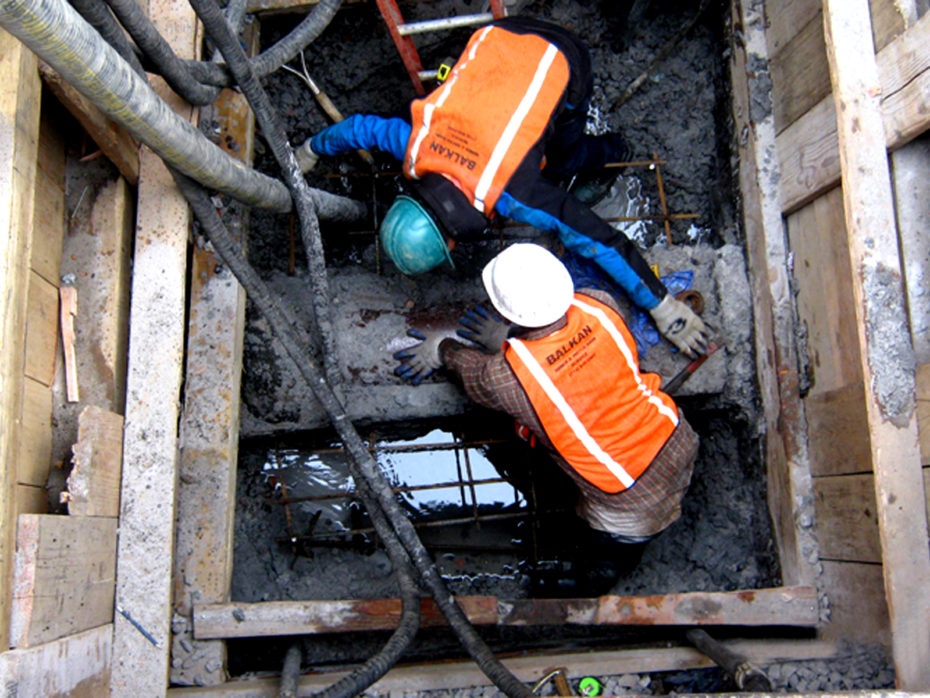 What is groundwater?
In the case of house sewer and water main work, groundwater is an underground water table that interferes with the subsurface work. In most cases it requires the know-how of dropping the water table to below that of the pipe installation. In the case of a house sewer, water main, or other underground service lines, it can add greatly to the cost. It can also add to the time frame for completing a project. Groundwater is not a uniform issue. It varies in types, severity, and solutions.
The different types and severity of groundwater
Groundwater has various and different traits. In some cases it can be at a relatively stable and known depth. In other cases, it can rise and fall with tide tables. Yet in other cases, it can change depending on the severity of recent rainfall. When excavation work is located near a large body of water, it can be the most difficult water condition to deal with.
Soil conditions affect dewatering an excavation
Different soil conditions affect how difficult it is to dewater an excavation of groundwater. If soil is sandy the groundwater easily runs through it. However, if the soil has a large clay content it poses special issues. Yet another issue is if the soil is unstable, such as filled in ground. Only a highly experienced sewer contractor will have the expertise to know how to deal with all of these various conditions.
There are different ways to deal with groundwater
As a sewer contractor, effectively dealing with ground water means being considerate of your clients job costs. But it also means meeting completion deadlines. This being the case, a sewer contractor must be expert in the most effective means to dewater an excavation.
A variety of lumber can be used  for shoring the an excavation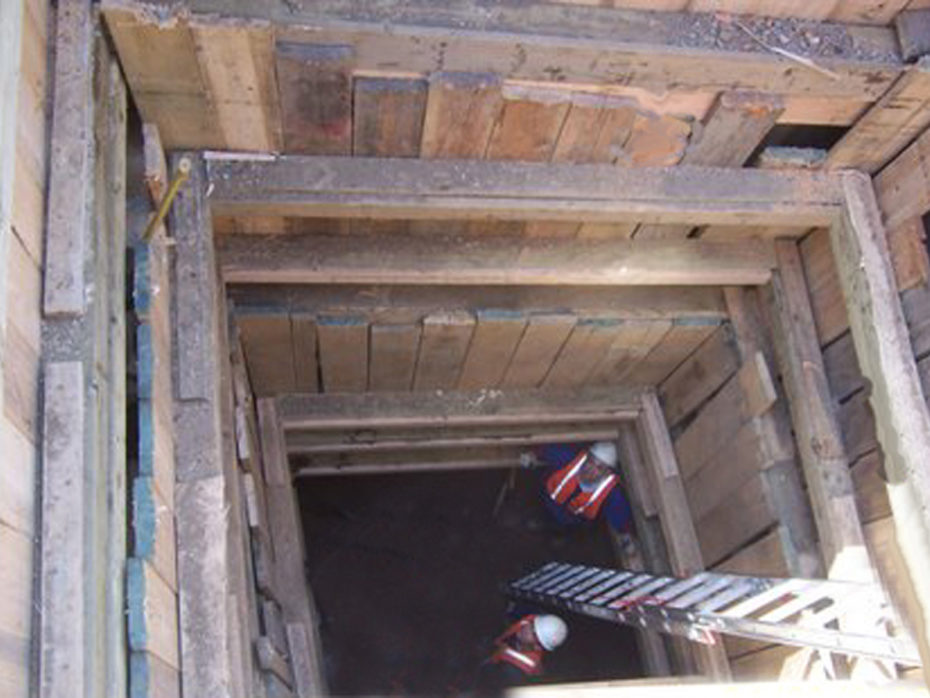 Different types of wood and styles of boards will provide advantages in dewatering an excavation. Only a highly experienced sewer contractor will be able to choose the most effective material. While heavy lumber is ideal for deep excavations, specialty boards are best for extreme groundwater conditions.
Choosing the correct pump style and size
A pump that is adequate to pump out a water leak, will most likely be ineffective in dewatering a hole filled with groundwater. Pumps range in styles, size and horsepower. In some cases a 4″ or 6" pump may have to be used. In other cases, a series of smaller pumps working in tandem is fine. However, if the wrong style pump is used it will not perform the task, no matter the size. Pumps are specifically designed for different purposes.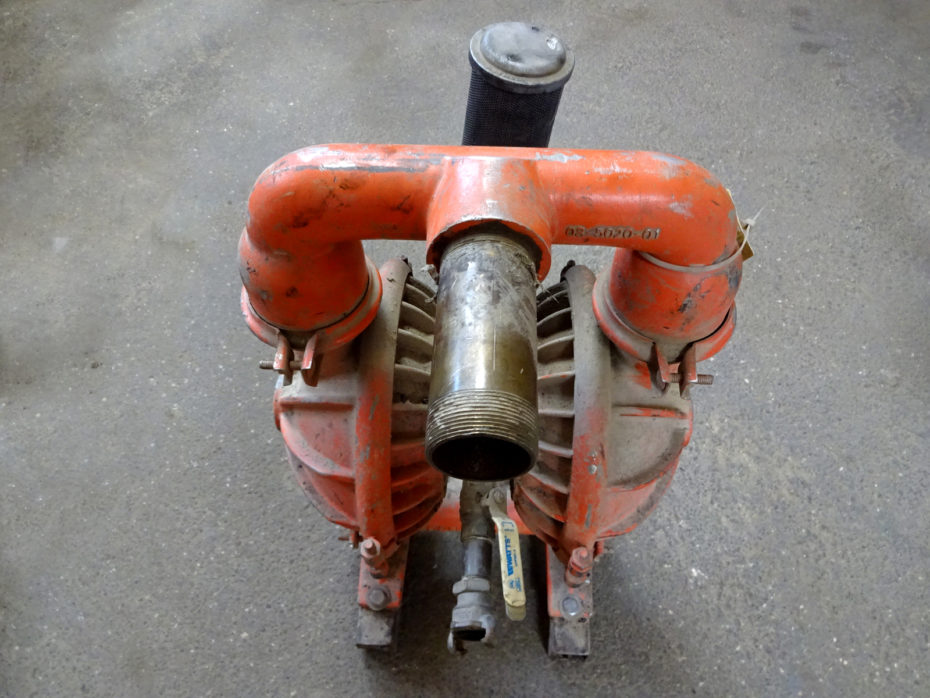 Balkan Sewer And Water Main Service owns and maintains a wide variety of pumps of all sizes and types. Balkan also owns and maintains all associated items involved with handling any groundwater condition. In it's 65 year history Balkan has never met a groundwater condition it did not solve economically and efficiently.
Crushed stone vs. well points

In most cases installing crushed stone at the base of an excavation will suffice. However, in some cases specialty well points are required. Well points can dewater an excavation, just like they are used in a well to extract water from the ground. Used under the wrong field conditions, well points can be virtually useless. Hiring the wrong sewer contractor can lead to wasted time, and cost overruns, which inevitably become disputes.
Balkan is expert at de-watering and completing your job on schedule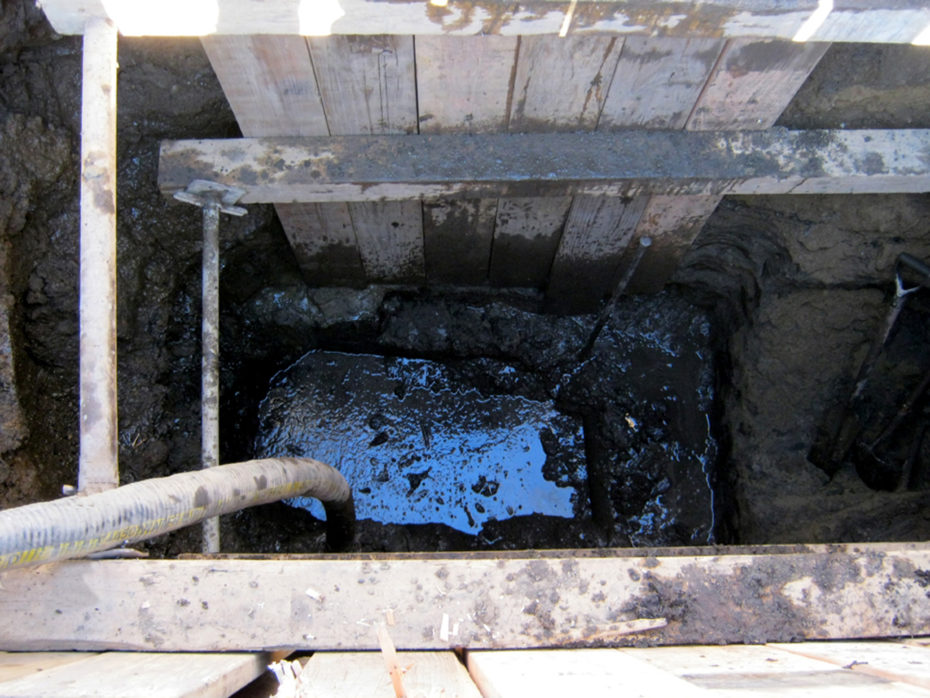 The Balkan Team recently completed a new sewer installation in groundwater that actually exceeded the clients expectations.  Sewer work was completed ahead of schedule and under budget at this project. Bringing a job in under budget is actually the complete opposite of what is expected when groundwater is encountered. That is exactly what the Balkan Team accomplished. Instead of a dispute, or a delayed completion date, the Balkan Team acquired another very pleased client, their comments follow below.
Hello All, it looks like work is progressing well. Thank you again, it's been a pleasure working with you guys. All the Best, Minhaj
Balkan Sewer And water Main Service excels in specialty sewer and water line installations. Part of our assorted areas of expertise includes handling extreme job-site conditions that may prove challenging to other less experienced contractors.  From the routine, to the seemingly extraordinary,  we will exceed your expectations. To learn more contact the Balkan Team.