Any home sewer line replacement requires a high skill level, and is technically involved. Any type of sewer line replacement work also involves a great expense to the property owner, typically between $8,000.00 to $15,000.00 in NYC. It can easily create a stressful situation for the typical property owner. Therefore a great deal of care has to be taken by a contractor in dealing with the client. Proper respect for their property must be shown as well.
It is important for a sewer contractor to be organized, professional, and act with integrity. In addition it is important to plan the sewer line replacement carefully. What follows is an easy to understand ten point plan that will lead to a positive end result for any home sewer line replacement.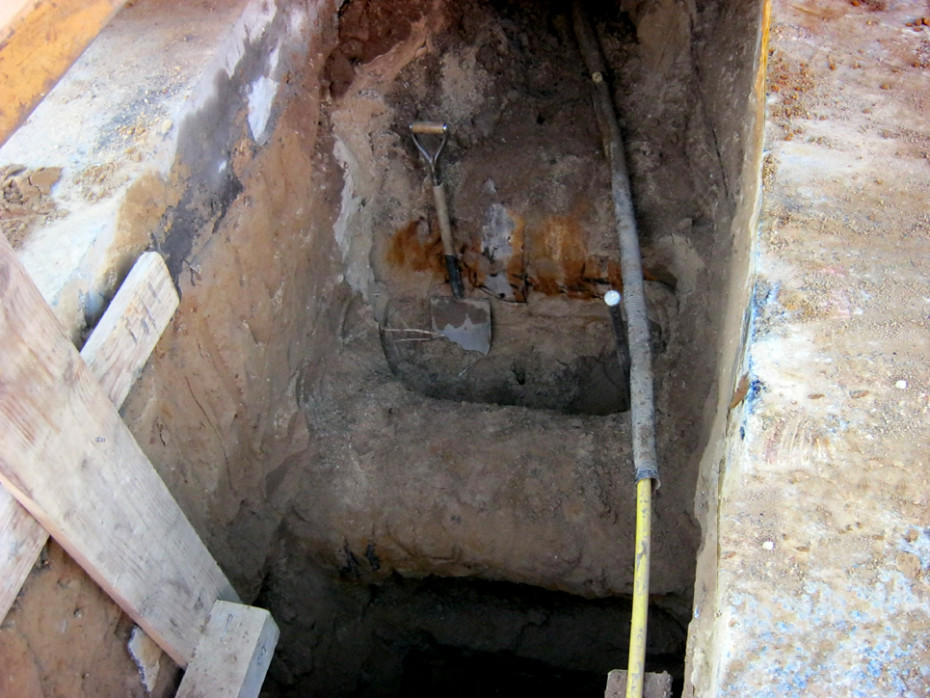 1. Diagnosing The Home Sewer Line Problem Properly
Home sewer line problems can be complex and hard to diagnose. If not properly diagnosed money can be spent needlessly, with no positive result. As an example many people suffer from sewer backups when waste water backs up from the public sewer system. In most cases there is no defect with their home sewer line. In some of these cases a backwater valve of some type may alleviate the problem, but no repair work is needed on the home sewer line.
When a sewer line problem exists, knowing the type of problem can be even more important than the location of the defect. In some cases the point of the sewer problem or the extent of the problem can be misdiagnosed. These 2 issues can cause needless work or sewer work that does little to correct the problem. Home owners should clearly understand that sewer video cameras magnify images and make possible defects appear worse than they are. Therefore a sewer video should be carefully analyzed before proceeding with work. What a sewer video camera is ideal at, is pinpointing the location and type of problem that exists. In addition using a sewer cleaning machine to determine the point of a broken sewer pipe is a notoriously bad idea. This is because they typically locate the beginning point of a problem, but not the extent of the problem, or exact location of the line.
Certain sewer line defects, even if diagnosed properly, should not be spot repaired as they usually lead to additional work or future problems. Roots in a sewer line or a backpitched sewer pipe are two types of issues that are best dealt with by a complete sewer line replacement. That is because the cost of multiple spot repairs far exceed the cost of doing a home sewer line replacement in the first place.
2. Carefully Measuring For An Accurate Proposal
An accurate and fair price is based upon measurements such as the length of the sewer run. The depth the house sewer exits the building and connects to the public sewer is also very important. There are many other considerations that affect the price. Some of these considerations are utility obstructions, trees located in line with the run of the sewer, and the type of house connection on the city sewer. These factors dictate whether excavation must be performed by hand, or if an Arborist must be present to avoid root damage. It also determines how deep the connection is in the roadway.
Another factor that an experienced sewer contractor will consider is what parts of a property may be affected by the excavation work. It is vital to understand and to inform a homeowner ahead of time if a fence may have to be temporarily removed, or if landscaping of extreme value should be moved or protected ahead of time. Pre-inspecting a job is a vital first step in order for a sewer contractor to be properly prepared to perform a sewer line replacement.
3. A clear and easy to understand description of work
Anytime a homeowner hires a sewer contractor, a clearly written agreement should be signed and in place before work ever starts. Any properly written contract will include all the details of the sewer job. This should include pricing for a complete replacement, even if a repair was the original plan of action. Details such as who is responsible to restore disturbed areas such as cement, paving, brick work, or wrought iron fencing should be clearly explained. Never take anything for granted. Remember the old saying "If it ain't in writing it don't exist".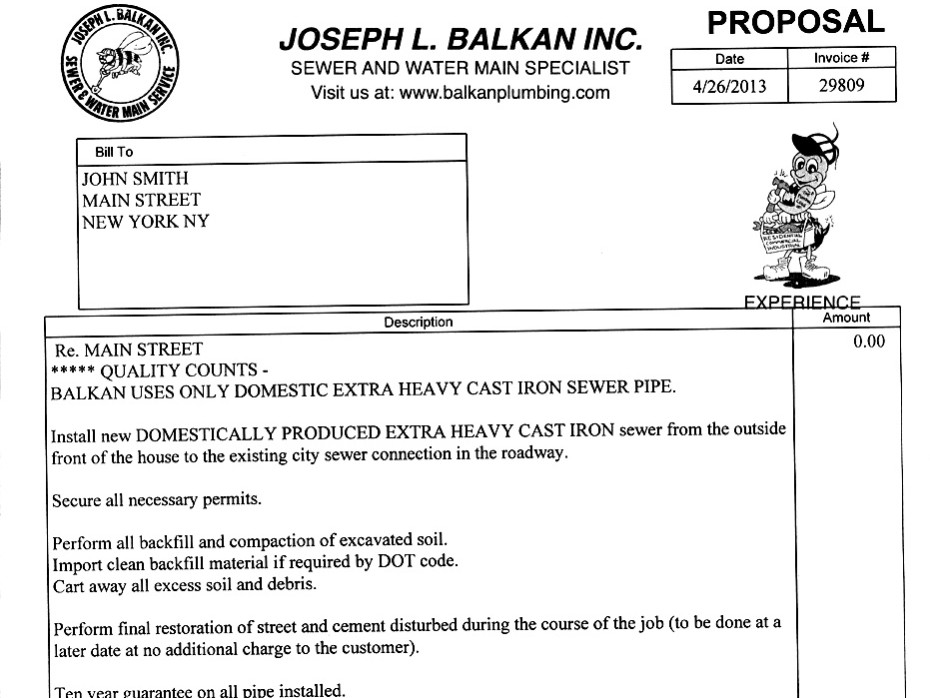 A contract is legally binding and verbal promises or conversations are not. Homeowners should get all questions and issues answered in a written contract.
4. All Underground Utilities Must Be Clearly Marked Out
Unless an emergency condition exists that poses a threat to life or property, all underground utility lines should be marked out prior to any excavation work starting. In many cases excavation must be done by hand until all utility lines are exposed. In New York City there is an 811 system in place for all subsurface contractors to notify prior to digging. Notifying proper authorities prior to digging is not just being professional, it is the law.
When utility lines are marked out, paint is used with different colors designated for different types of lines. For instance red is for electric lines, and white is used for gas lines. When main distribution or highly sensitive utilities exist a representative from the utility company may be on the site to monitor the sewer contractors excavation work.
Calling 811 in New York City to have utilities marked out prior to starting excavation work is the law.
5. Carefully Cover and Protect The Work Area
Step 5  is vital to a successful sewer line replacement, which involves properly protecting the homeowners property. Sewer work is very intrusive by nature, and care must be taken to limit the disruption to a persons property. Covering areas where excavated material is to be placed with tarps and plywood is a must. Placing cushioning under the stabilizer bars and front bucket of a backhoe also is a must. Otherwise excessive damage can be done to areas such as sidewalks or driveways.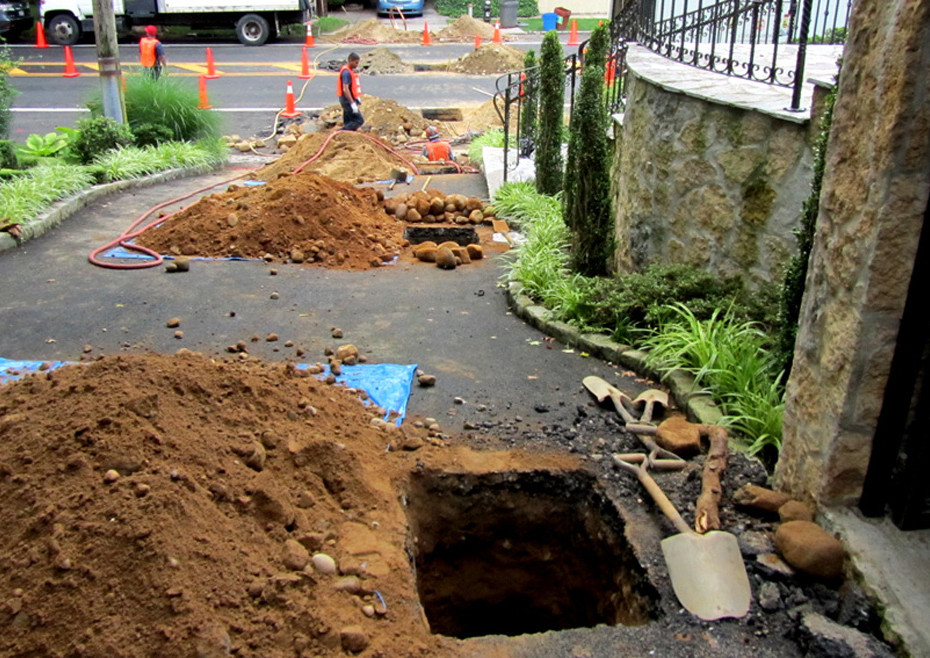 In some cases landscaping of extreme monetary or sentimental value should be removed by a professional landscaper, or gardener, prior to work starting. Informing a customer ahead of time is the professional thing to do. Likewise, excavating by hand to save damage to an item such as a brick wall is usually less costly than the expense of rebuilding a brick wall. Rushing a sewer line replacement job along should not come at the expense of unnecessary damage to a customers property.
6. Installation Done to Code With Proper Inspections
All house sewer connections and commercial sewer line replacement work requires a DEP inspection. All final DEP inspections will result in a corresponding sign-off. A sewer sign-off can only be issued after a DEP inspector physically goes to the job site, and witnesses the installation. There are no exceptions to this requirement. A sign-0ff is a property owners assurance of a job done to code, using proper sewer pipe, and approved plumbing materials. Besides proper material, the pitch or slope of the pipe is the most vital issue. Virtually all sewer lines work on the principal of gravity. That is why all pieces of pipe must be carefully pitched towards the connecting point on the city sewer.
If a DEP inspector is not on site to inspect the sewer installation the chances are that the job is not being legally performed. A DEP sign-off is your assurance of a legal installation.
7. High Quality Materials
Extra heavy cast iron pipe is required on sewers lines in NYC. It is also required in many other areas of the country as well. Many NYC sewer contractors, including Joseph L. Balkan, use domestically produced extra heavy cast iron exclusively. Domestic cast iron has a uniformity of wall thickness, and a general high quality, that exceeds the typical imported pipe. This ensures a long-lasting installation. Likewise domestically produced pipe fittings, such as bends or reducers, are the materials of choice by many sewer contractors.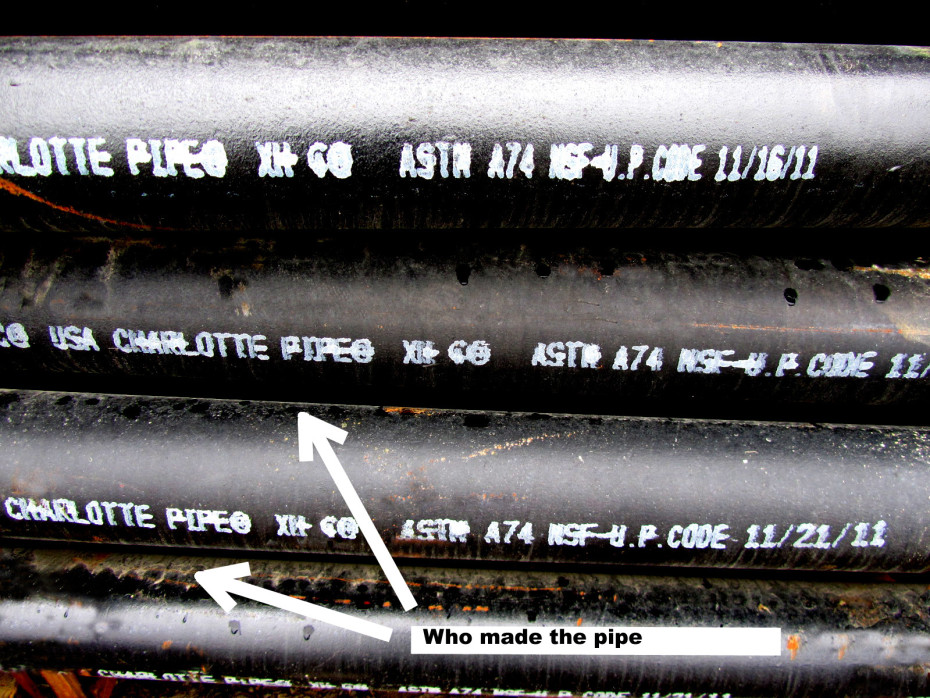 Domestic sewer pipe is considered a superior material by many sewer contractors and municipalities.
8. Back filling and cleaning the job site properly
In most cases the material excavated during a sewer line installation is not suitable as proper backfill material. The excavated soil may be contaminated, contain too much moisture for proper compaction, or be too rocky to properly compact. It should be an expected part of a job that unsuitable material be carted away and replaced with acceptable backfill material at no additional cost. In NYC, the DOT code requires that only acceptable and approved material be used to backfill and compact excavations under their jurisdiction. To state once again, a homeowner should not incur an additional charge for a sewer contractor backfilling to DOT code.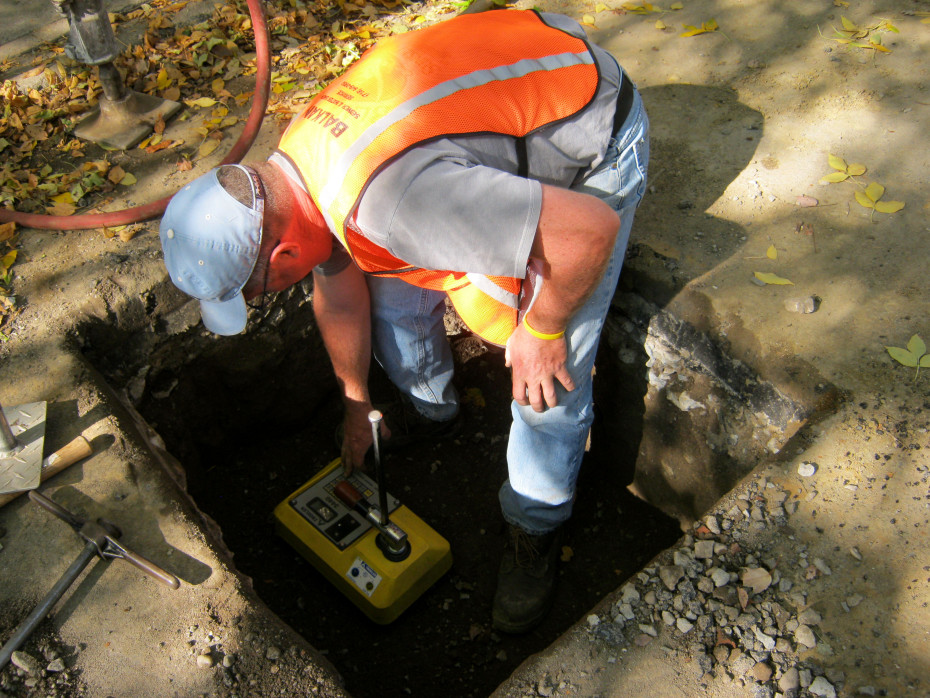 After the great expense of replacing a home sewer line, a homeowner should expect a broom clean job site. It should not be the customers responsibility to clean up after their sewer contractor completes work. If an area is left unrestored, such as a grass area, it should have been clearly stated in the original agreement. Most NYC sewer contractors do not promise that grass areas can both be put back in place, and continue to grow as before. This should be understandable, as excavated areas can be left open for one to three days depending on the particular job.
Backfilling and compacting an excavation properly is required by NYC DOT code and should never be at an additional expense to the homeowner.
9. Restoration of all disturbed areas
Restoring disturbed finished or paved areas falls into two categories. Areas that are located inside a homeowners property line and areas outside the property line should be dealt with differently. Areas outside a property line are subject to DOT rules, regulations, and guarantee periods. Owners can generally rest assured that these areas will be restored properly because the sewer contractor must guarantee their restorations for a minimum of three years. In addition these areas (the sidewalk and the roadway) must be maintained flush and permanently restored within the DOT permit period. Some NYC sewer contractors, such as Joseph L. Balkan, have in-house paving and cement crews that typically restore disturbed areas the day after the work is completed.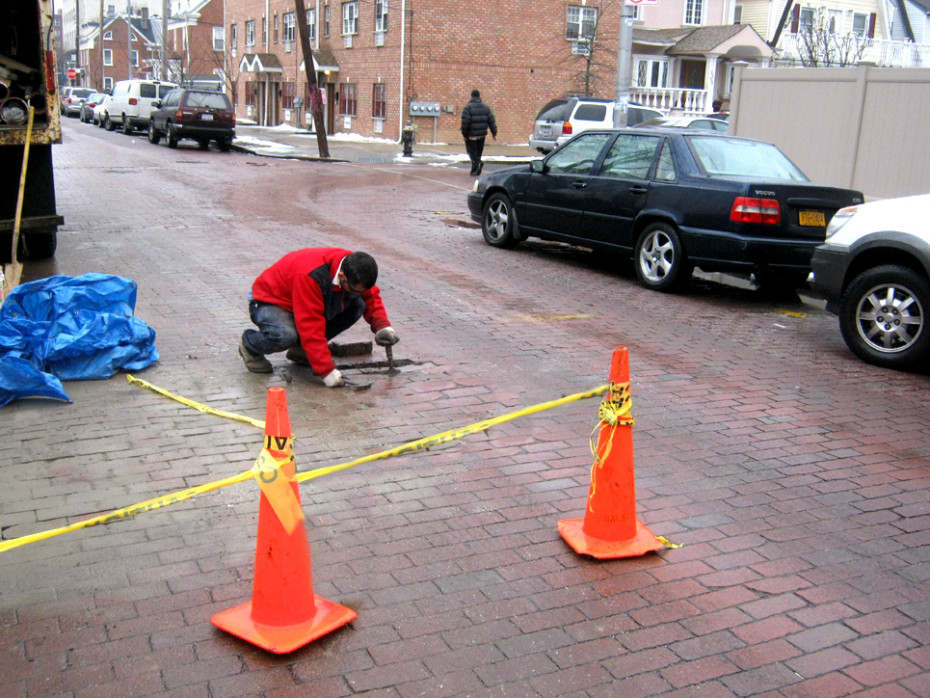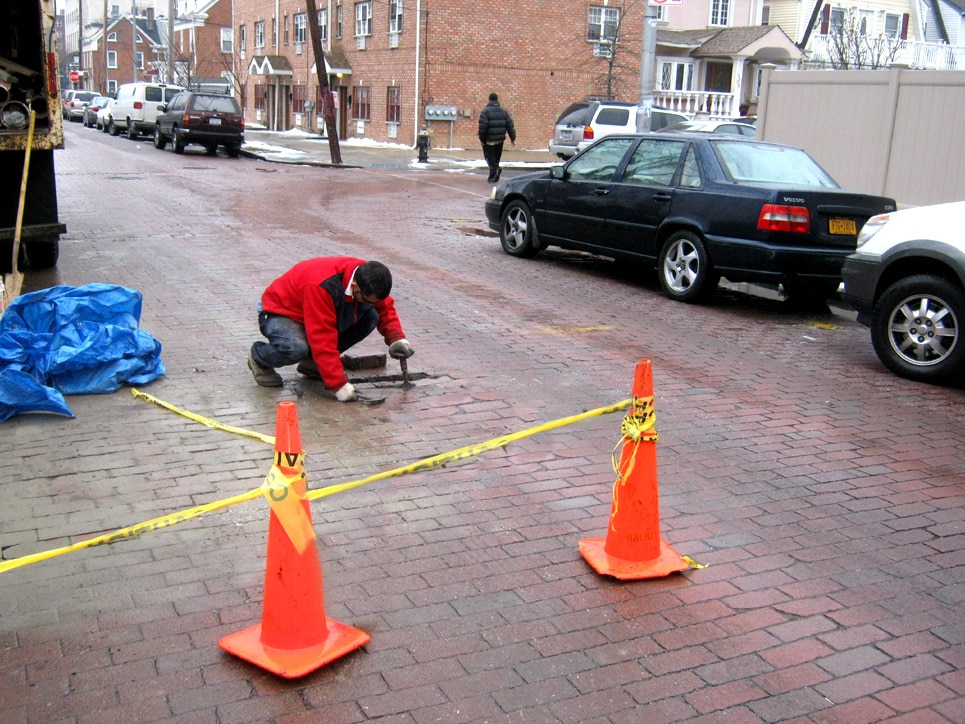 Areas inside a persons property present a different scenario and issues. This is when it is extremely important for a homeowner to read their sewer replacement contract, and be clear on their expectations. Contractors typically restore disturbed areas. But it should be clearly stated in the agreement, so no disagreements arise. One particular issue that is important, and should be clearly specified, is whether only the disturbed areas of cement inside the property should be replaced. Or if full flags of cement inside the property are to be restored. It is important to clarify this point before work is started, as a contractors and homeowners expectations can vary.
Many sewers contractors have in-house restoration crews for timely and professional repair of disturbed surfaces.
A second recurring issue that arises, is when pavers are involved. Frequently some pavers may get damaged when being removed, and a homeowner should see ahead of time if they have any extra pavers lying around. This is important because many times a specific paving stone is no longer available from masonry yards. This is another example of a little communication ahead of time, saving aggravation later on for a sewer contractor and homeowner alike.
10. A happy and satisfied customer
No home sewer line replacement can be considered a success unless the customer is happy. Therefore a step 10 process for success is important. From careful planning, to a clear description, to a professional and nicely finished product, no detail can be overlooked if a sewer contractor expects to end up with a happy customer. Being a NYC sewer contractor is a specialty in the licensed plumbing industry.
There are only a small number of licensed master plumbers who specialize in water main and sewer work. Joseph L. Balkan Inc. has been in continuous operation under the same family name since 1952 doing sewer and water main work exclusively. New Yorkers have trusted Balkan for over 60 years.