Home sewer repair work can be tricky proposition. Each spot repair should be carefully considered before commencing work. Many times doing a spot repair can provide a permanent solution, while other times it can be a very bad idea because the problem is more extensive. Careful diagnosis and hiring a professional and licensed plumber can avoid faulty sewer work, or work that is not long-lasting.
Another issue is home sewer repair work that is done inside the property line. Many times a homeowner mistakenly feels that because the work is inside the property that a licensed plumber is not needed. They may even feel that a high level of skill is not required. This belief can also lead to sub-par work and the use of inferior plumbing materials.
Home sewer repair – a case in point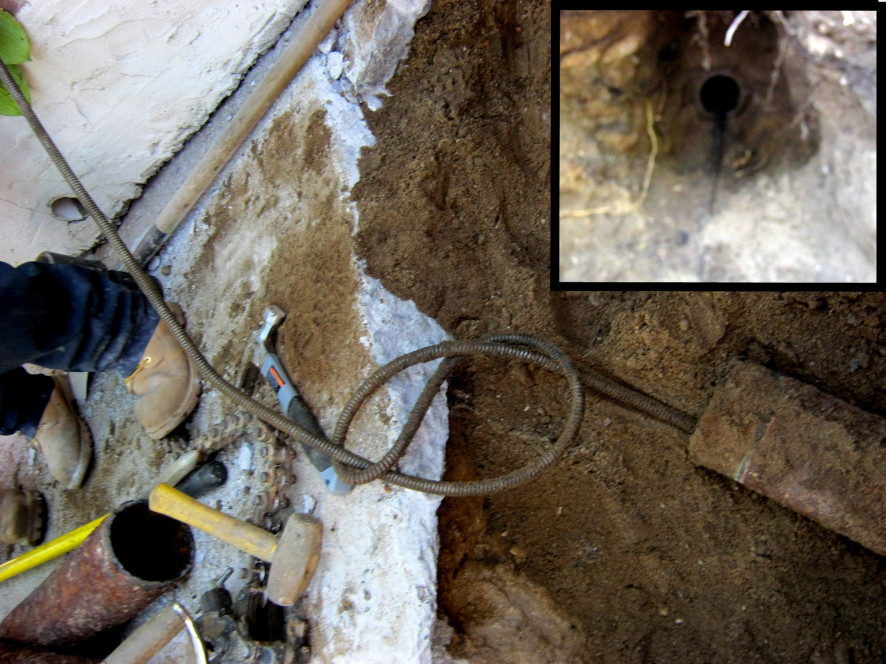 Recently Balkan was called to the scene of a home in Little Neck – which is located in Queens, NY. After hours of trying to clear a sewer stoppage, it was determined that there was a bad spot in the line about 20′ out from the house trap. The sewer problem was so severe that the snake broke inside the pipe. This seemed like a good candidate for a spot sewer repair because the point of the problem was pin-pointed, and was limited.
After excavating and exposing the pipe, the problem was found to be exactly where expected. It seems that some time ago another repair was made at the same point. But instead of using the proper size pipe and fittings the previous plumber used 5″ cast iron and used no fittings at all. Because the pipe on the house side of the excavation was 4″, and the pipe of the street side was 6″, this created the problem. When different size sewer pipes are connected reducer and increaser fittings must be used. In addition the plumber used the wrong size pipe. Instead of matching either the existing 4″ pipe or 6″ pipe, he used 5″ that matched neither.
[button link="/contact-balkan-plumbing/" bg_color="#EA6E24″ window="yes" size="xl"]Get a FREE no-obligation site visit today![/button]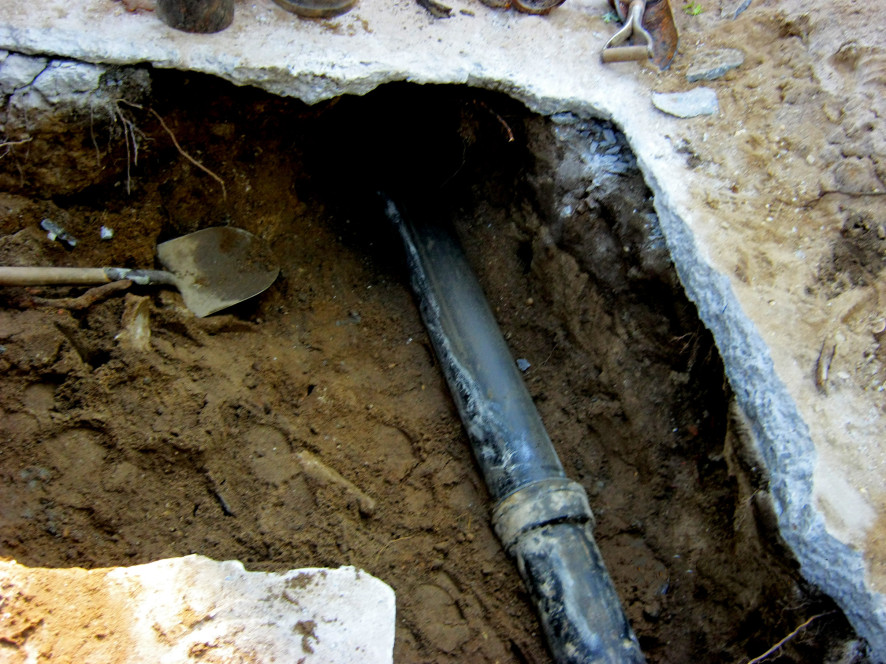 Balkan easily completed a long-lasting sewer repair using 6″ domestic extra heavy cast iron pipe with proper fittings and gaskets. The line was also snaked in each direction to ensure that no other problems existed.
Clay drainage pipe has a thicker wall than extra heavy cast iron pipe. In order to connect these two unlike materials together special fittings or transition clamps must be used. Improperly connecting clay to cast iron will result in a poor fit and a leaking sewer joint. Over time roots may grow into the pipe, or the soil under the pipe may erode and cause settlement.
Modern equipment for home sewer repair work
In the not so long-ago past locating the exact point of a sewer problem and the line itself was an iffy proposition. Frequently attempting to do home sewer repair work resulted in excavations in the wrong location or a misdiagnosed problem.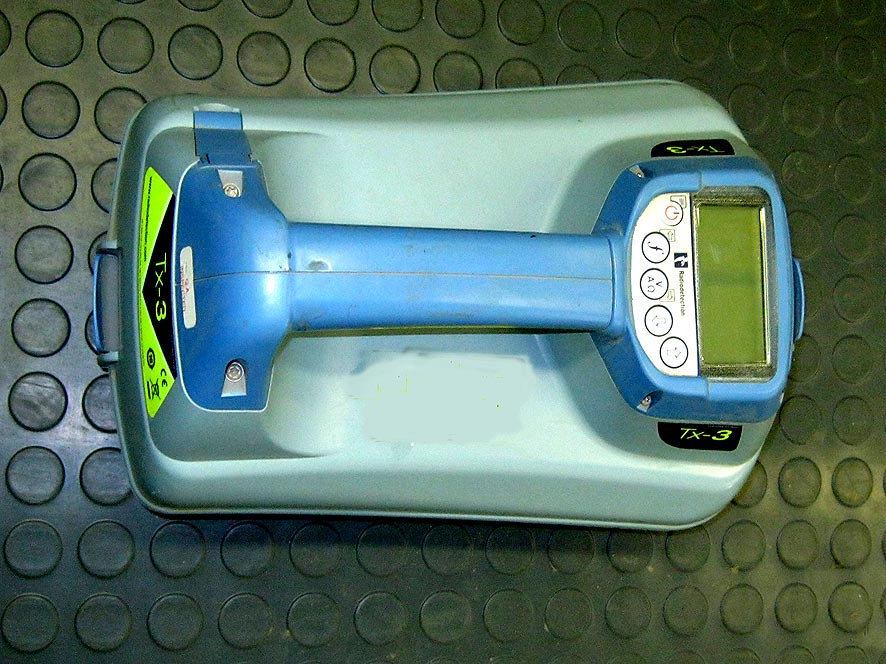 Nowadays much more sophisticated tools and equipment exist. As an example, an electronic sewer sonde can pinpoint the location of an underground sewer line and even its depth. Specialty video camera exist the can be inserted into most drain lines. These cameras can indicate the type and severity of the problem. An important note about sewer cameras is that they greatly magnify the image. This can result in a minor imperfection being misunderstood as a serious sewer problem. Like all subsurface plumbing work, home sewer repair work should be trusted to licensed and insured professionals.
A little bit about Little Neck, NY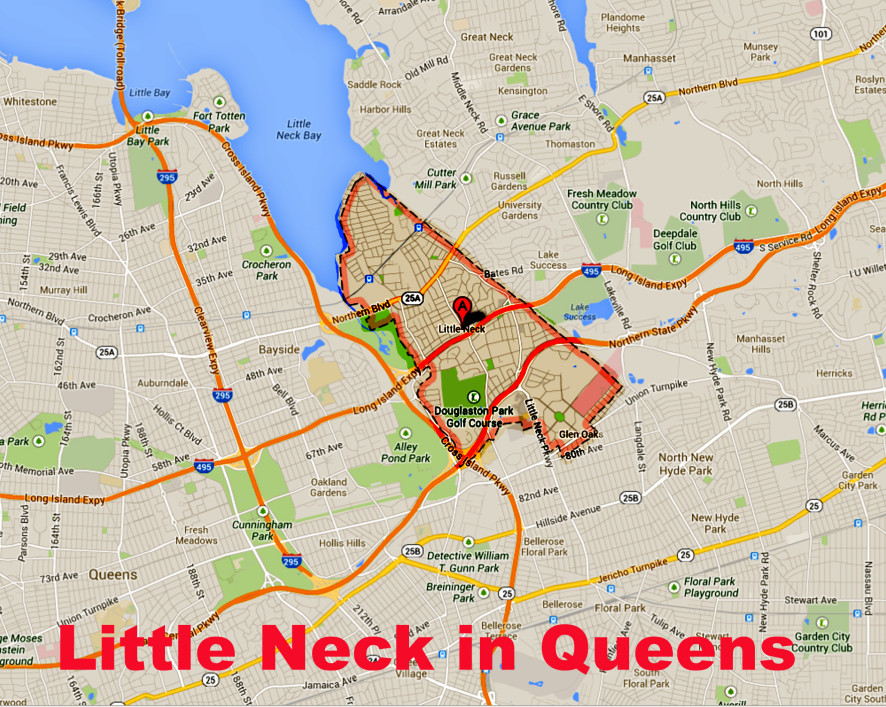 Little Neck is located in Northeast Queens. To the East is Great Neck, which is located in Nassau County. To the South of Little Neck is Floral Park, and Douglaston is on the West.
[button link="/contact-balkan-plumbing/" bg_color="#EA6E24″ window="yes" size="xl"]Get a FREE no-obligation site visit today![/button]
Little Neck is an upper middle class neighborhood that is primarily comprised of one and two family homes. The neighborhood is extremely well kept with manicured lawns and tree lined streets. The main commercial strips are Northern Boulevard and the Long Island Expressway to a lesser degree. Many well known restaurants are located in the area, and they are in fact a destination spot for diners outside of the neighborhood.
[credit]