A sewer backflow preventer can provide relief to long suffering property owners. In many areas of the country, NYC included, property owners suffer extensive damage from city sewer backwater. This typically occurs when a public drain system surcharges, becomes overburdened, or malfunctions.
The typical property owner is unaware of the relatively simple device known as a sewer check valve. Or the more intricate device known as an automatic flood gate valve. Both types of devices are installed relatively easily. And both are commonly referred to as a sewer backflow preventer.
A case in point: Sewer backflow preventer provides relief
One of a number of areas in NYC that regularly suffers from sewer backwater is near the Spring Creek and Old Mill Creek in Brooklyn. Numerous homeowners have routinely endured damaged basements, ruined boilers and hot water heaters, or loss of personal possessions for a period of years. One particular homeowner decided to take action after suffering damage for over ten years.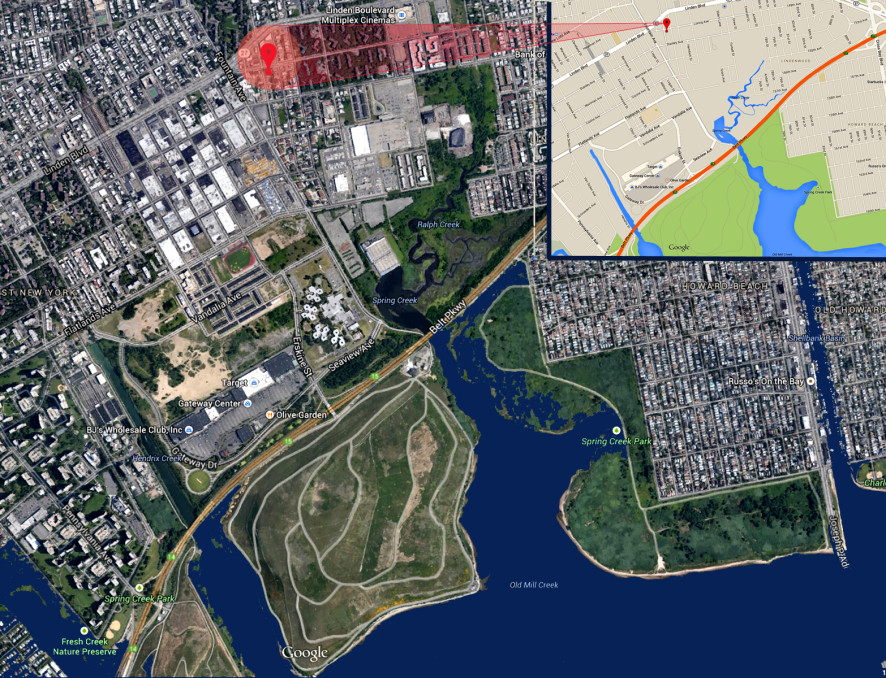 Once the owner became aware of a device called a knife edged sewer flood gate valve they contacted Joseph L. Balkan Inc. When it comes to installing a sewer backflow preventer, Balkan is at the forefront of the NYC plumbing industry in terms of knowledge and expertise.
In what amounted to about one workday a long standing plumbing dilemma was resolved permanently. What most people do not realize is that a sewer backflow preventer device itself is simple – it is the problem that is complicated! That is why a careful site pre-inspection is always required. Not all properties are good candidates for a sewer backflow preventer.
[button link="/contact-balkan-plumbing/" bg_color="#EA6E24″ window="yes" size="xl"]Get a free on-site visit today[/button]
In most cases a sewer check valve or other device does not disturb any area outside of the pre existing access pit. In addition these devices are automatic and do not require electricity. In just one day these dependable devices will replace any assortment of improper solutions. Sump pumps, weights, hoses, sand bags, etc. can all be removed and replaced with peace of mind.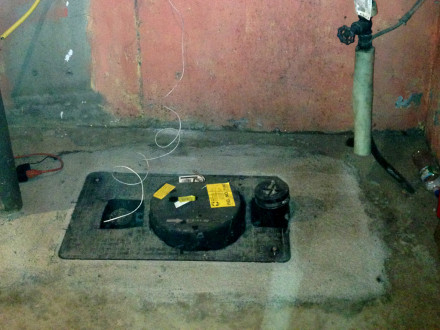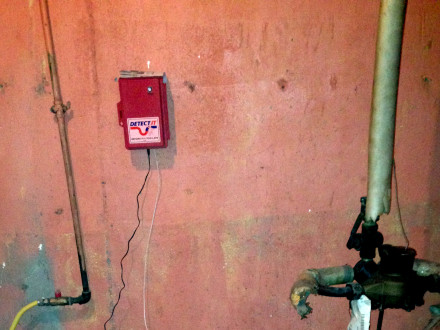 In many cases a sewer alarm is also a good idea. An alarm warns of a backup before damage can occur. This is particularly useful in alerting the occupants to lessen their use of water. When a flood gate or check valve closes it prevents backwater. But waste water from the building cannot flow out to the city drain system either.
What is a sewer backflow preventer?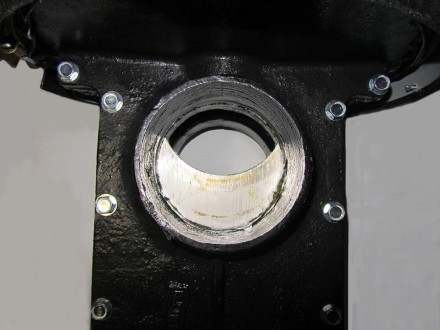 For almost all applications a sewer backflow preventer is much simpler than one may think. They are completely mechanical and do not require electricity or any manual oversight. They do require maintenance a couple of times a year. This ensures the device is not blocked or stuck in place.
Installation prices vary depending on the device and the conditions present. But pricing is frequently less than one may expect. Most installations are completed in one or two days. These devices must be installed by an experienced licensed plumbing firm to ensure proper and long-lasting operation. If installed improperly a sewer backflow preventer can actually make an existing problem worse.
Did you know that at times the NYC DEP also uses a sewer backflow preventer device?
As an example in some areas of NYC the city storm sewer lets out into a body of water, such as an inlet. At high tide the backflow preventer prevents the tide water from flowing back into the city sewer. In this case the sewer backflow device prevents street flooding and possible property damage.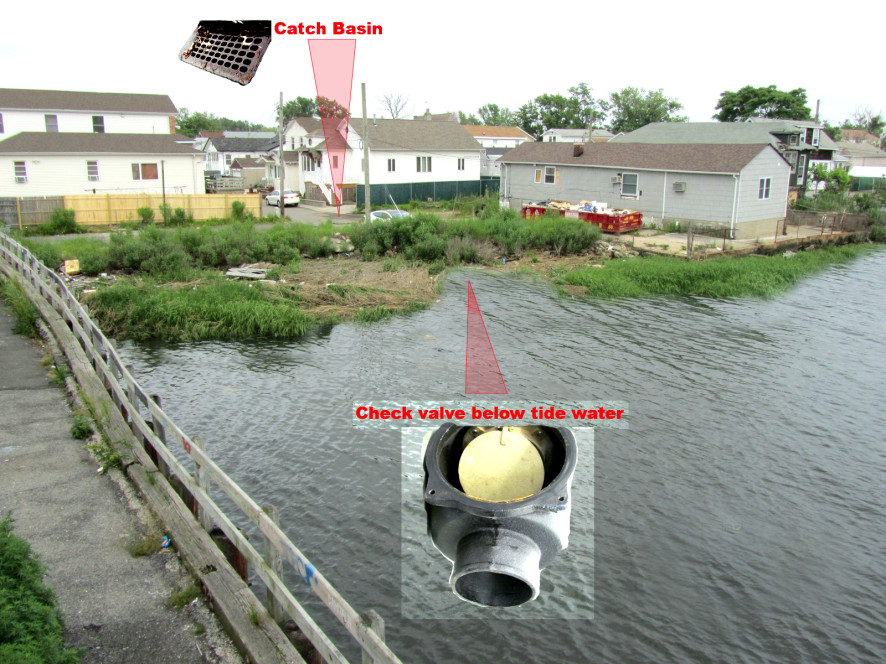 In this particular case a check valve costing approximately $350.00 prevents thousands of dollars in damage to cars, homes, and personal property. It also greatly decreases the chance of injuries from slip and falls, and potential vehicular accidents as well.
What areas are prone to damage from sewer backwater?
There seems to be two main issues that make property owners exposed to backwater from a city sewer. The first is when the city sewer is a combined sewer system. The second issue is when an area is close to a body of water.
A combined city sewer system
A combined city sewer system is when the city drain system accepts both storm water flow and sanitary water flow. As new development springs up and flash storms occur more frequently, combined sewers trend to backup more frequently.  Because properties likewise have their storm and sanitary flow connected to these same sewers, they too suffer form the backwater.
Typically if a property has a dedicated sanitary and storm sewer, a city storm sewer backup will not cause damage. Many homes have their rain leader lines connected outside the house. This prevents any exposure to rainwater in the basement. A combined house sewer does not give this same protection.
Being close to bodies of water or a high water table
In many other cases a city sewer is affected by tidal waters or ground water conditions. In New York City some areas falling into this category are Mill Basin, Howard Beach, Hamilton Beach, Far Rockaway, and Gerritson Beach.  Though there are numerous other areas fitting into this category. One of which is the topic of this post, and highlighted above.
 Call a professional before installing a sewer backwater preventer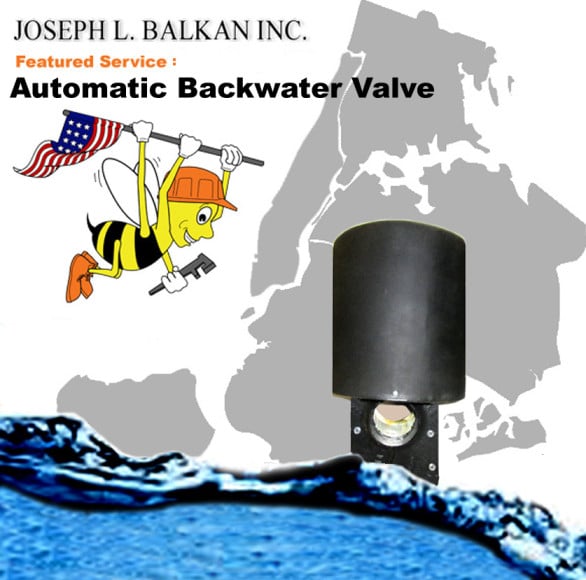 Only trust a Licensed Master Plumber to properly diagnose a backwater problem and devise a solution. Complicated plumbing problems are rarely cured by  quick-fix solution provided by a handyman or other unqualified individual. Besides checking for proper licensing, make sure to ask for certificates of insurance and references.
An improper plumbing job done by an unlicensed and uninsured person leaves little recourse when things go wrong. Most sewer and water main contractors in NYC provide free and no-obligation site visits.
 [button link="/contact-balkan-plumbing/" bg_color="#EA6E24″ window="yes" size="xl"]Get free expert advice today[/button]