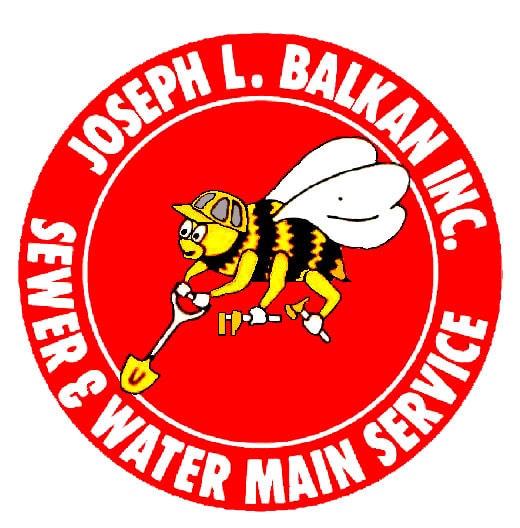 Homeowner needs to stop basement flooding. A properly installed sewer check valve is the answer. Frequently using the proper plumbing materials and having the right idea of how to solve a plumbing problem is not enough. Recently Balkan was called to completely redo another sewer contractors improper installation.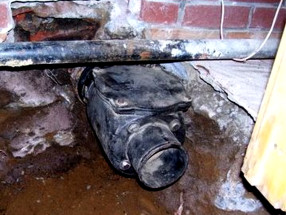 A sewer check valve is a seemingly fool-proof and inexpensive way to stop a public sewer from backing up into a basement. It functions automatically and is extremely easy to maintain. However sewer contractors must install it properly to solve the problem. Unfortunately if sewer contractors install the sewer check valve on the house side of a house trap it will not completely solve the back up problem.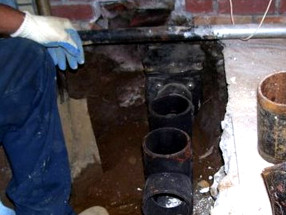 When installed in this manner sewer backwater can still seep out from the house trap or even cause a flood in a basement. A sewer check valve must be installed on the street side of a house trap. This prevents a public sewer back up from ever reaching the house trap, and completely eliminates the possibility of any leakage from out of the house trap. A proper installation is more work and requires greater skill.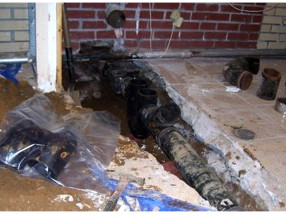 However a properly installed sewer check valve will last for decades with provide a trouble free house sewer system. This is why only licensed, insured, and experienced sewer contractors should be trusted to work on a house sewer line. Furthermore improperly installed sewer line installations can result in potentially harmful sewer gases entering into a persons home.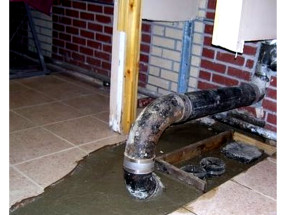 Saving a few dollars, or doing a "quick-fix" to save time is never the right answer when it involves your families health, or protecting your home from damage. In this case the sewer check valve installation was started completed the same day. The site was left broom clean, cemented, and ready for the tiles to be installed.
This professionally installed check valve installation by Balkan is this property owners assurance of an end to back ups causing basement damage ever happening again.