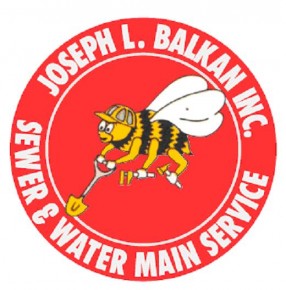 When a property owner needs to hire a NYC water main and sewer company how do they find a reputable one? Many people need guidance when hiring for sewer repair or water main repair work. This article will attempt to provide some valuable guidance and information on how check a firms reputation.
Better Business Bureau Ratings

The BBB has ratings on virtually every sewer and water main repair company in the city of New York. In some instances a company may have received a complaint or had a job-site issue. That should not be a major point of concern unless the situation is listed as unaddressed. An unaddressed customer concern is not a sign of a conscientious and reputable sewer and water main company. Some firms have even been reviewed and accredited by the Better Business Bureau. An accredited water main and sewer contractor is a safe bet to hire for work. Joseph L. Balkan Inc. has an A+ rating and is BBB accredited.

NYC Department Of Buildings Licensing
The NYC Department of Buildings has an online link that enables anyone to check on license verification and up to date insurance, this NYC DOB link is also available on Balkans Resource Page. It is also a way to ensure that the firm you are planning on hiring is incorporated under that name- You do not want to be caught between a general contractor and an unlicensed water main or sewer contractor. Furthermore a contractor without valid insurance should be avoided at all costs and dismissed from consideration. 2012 will mark the 60th year of continuous operation for Joseph L. Balkan Inc. under the same trusted family name.
Online Reviews

Online reviews are a great way to check on other peoples past experiences with a firm. Never let one disgruntled customer from determining your hiring decision – disagreements do happen, and personality conflicts can occur. Look at the whole picture, and skim over a number of reviews. Sewer and water main company reviews can be found online on various sites. Some popular sites are AngiesList, Google, Citysearch, and Yahoo to name a few. Balkan is proud of its reviews. Balkan presently has 45 five star reviews on Google and a pristine online reputation all-around.
Trade Association Affiliations

Trade associations are a good sign of a water main and sewer contractors commitment to its chosen field. Trade associations also keep a NYC plumber at the forefront of industry news, rules, regulations, new technologies, best professional practices. Joseph L. Balkan Inc. is a proud member of the Master Plumbers Council of NYC and the Subsurface Plumbers Association of NYC. David Balkan is the VP of the Subsurface Plumbers Association and Chairman of the Subsurface Committee of the Master Plumbers Council. David Balkan has also been published in Wikipedia, an acknowledgment of his expertise in the field of sewer and water main work.
Take A Few Minutes To Save Hours Of Aggravation
Always do your 'due diligence' before making a hiring decision for sewer repair or water main repair work. Your hiring decision will result in a plumbing installation that is supposed to last for decades – you owe it yourself and your family to ensure a safe and long-lasting plumbing job.
[button link="/contact-balkan-plumbing/" bg_color="#EA6E24″ window="yes" size="xl"]Get a FREE 0n-site visit today![/button]