Howard Beach sewer and water main work presents unique issues that differ from the rest of Queens, NY. To understand the varied conditions that can be encountered in Howard Beach it helps to understand the neighborhood itself. Although the entire neighborhood of Howard Beach shares the 11414 zip code, it is actually comprised of four distinct communities within the one neighborhood. Each of the four communities of Howard Beach are unique in their own right. Geographically Cross Bay Boulevard divides Howard Beach on its East and West. The Belt Parkway divides it on the North and South.
Old Howard Beach
What is known as Old Howard Beach is the part of the neighborhood that was developed originally, meaning before the "New" side. The residential home development of Howard Beach accelerated during the mid 1950's and continued during the 1960's. Prior to development some of the neighborhood was used as farmland. Many of the new residents were first time homeowners who had served in World War II. At that time Howard Beach was a blue collar community which gave birth to the baby-boom generation.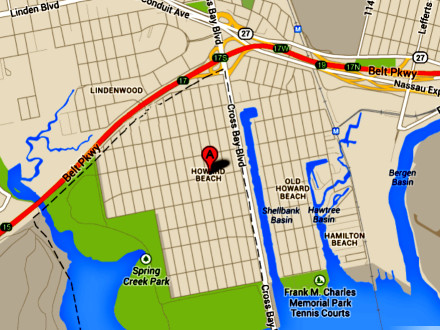 The homes on what is known as the "old side" were built by various builders and designed by various architects over a period of a number of years. That is why most of the homes have their own unique character, many of them were custom built. Up until the early 1960's all homes in the area were serviced by septic systems as the City had not installed a public sewer system in the neighborhood yet. Even the public drinking supply was not city water, as the neighborhood received it's drinking water from the now defunct Woodhaven Water Supply. The Woodhaven Water Supply Corporation water was from well water, which is known as hard water. Many homes had a water softener installed to make the water more palatable and less harsh for personal use.
Howard Beach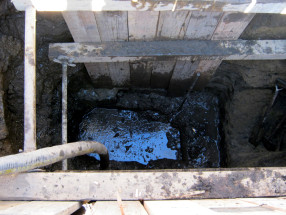 What is now known as the new side of Howard Beach was mostly developed during the 1970's even though parts of the neighborhood did contain clusters of homes previously. Large parts of the new side of Howard Beach had to be filled in with material in order to have solid land to build the houses on. At the time Howard Beach was filled in the material that was used as fill was unregulated. This means that areas that were filled in currently present challenges when excavating due to the unknown soil conditions. It also means that many houses are built on piles and pile caps to prevent settlement of the homes.
Due to unstable ground conditions on the new side of the neighborhood many of the roadways and sidewalks have settled and cracked over the years. It was not uncommon to see a sewer manhole cover in the neighborhood 1′ or 2′ above the settled roadway. Howard Beach sewer lines were built on pilings so they did not settle. Sidewalks were also prone to settle and crack. More importantly to the homeowners their house drains, home sewers, and water lines were also prone to settle and break or crack.
Hamilton Beach
Hamilton Beach is a truly unique community that has an extremely loyal population who are mostly long-time residents. Hamilton Beach is surrounded by water on three sides and by railroad tracks on the other side. JFK airport is just on the other side of the railroad tracks. Hamilton Beach is only accessible from a small bridge that extends South from 102nd Street and then meets Russell Street. Russell Street then breaks off in two directions which leads to both sides of the neighborhood.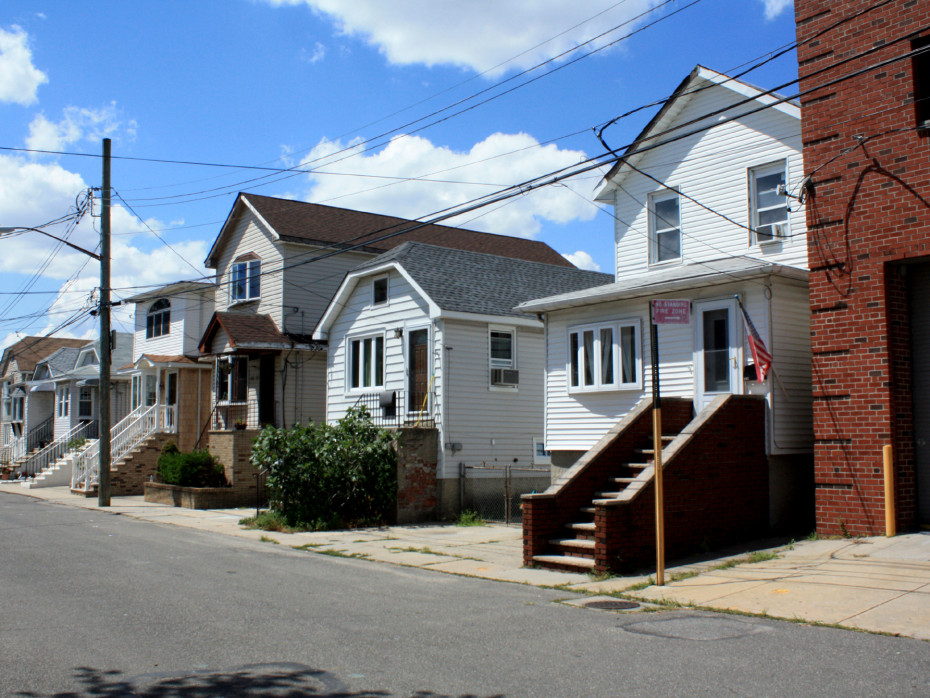 Like many communities Hamilton Beach has many original homes that have been updated over the years. Many of the original homes were built as summer homes and later modified and updated for year-round use. There are also various newly built homes with many more planned for the near future. Of course new homes require completely new sewer and water main lines. The new homes add a completely new personality to the community as they are all brick and many are attached or semi-attached.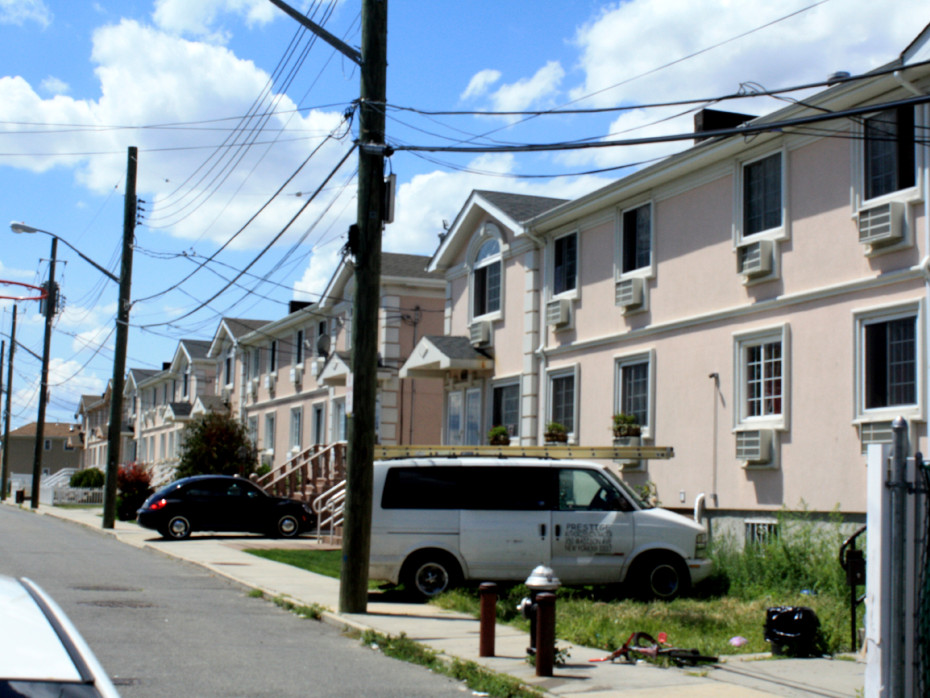 Like Howard Beach sewer lines, Hamilton Beach public sewer lines were not built until after the neighborhood was already occupied. Hamilton Beach did not have a public sewer system until the 1990's. Prior to the public sewer system most homes had a leaching field, which is a series of small tanks that are interconnected underground. Larger septic tanks could not be used because the ground water level in the community is only around 2′ or 3′ deep.
Lindenwood
Lindenwood is on the Northern portion of Howard Beach and was developed in the 1950's and 1960's. Like much of the neighborhood it is built primarily on filled in ground. Lindenwood is comprised mainly of high-rise condominiums and attached town houses. Almost all homes in Lindenwood are solid brick and bear a great likeness to each-other. Lindenwood extends right up to the border of Brooklyn, which is on the Western edge of Howard Beach. Linden Boulevard runs along its Northern border. Like most of the neighborhood it is inhabited by mostly blue collar families, but consists of a greater percentage of renters and co-op owners.
Howard Beach Sewer Work And The Balkan Family
When it involves Howard Beach sewer and water main work nobody understands the neighborhood like the Balkan family. Joe Balkan moved both his family and his sewer and water main business into Howard Beach in the 1950's. The Balkan family have remained residents ever since with two generations being educated by the local school system.
Even before there were public sewers in Howard Beach Joe Balkan serviced the septic systems, water main lines and the plumbing as well. Once public sewers were available Joe Balkan was trusted to install new sewer and water main lines for his fellow neighbors. Joe's integrity was always unquestioned and a handshake was frequently his contract. Although the Balkan family business no longer operates on a handshake, their integrity remains unquestioned. The Balkans are dedicated to servicing their home community and give special attention to each and every call. Their knowledge of sewer and water main conditions is unmatched, their caring for their community is unquestioned.