Water line repairs require more than just putting some pipe together in a hole. If you care about concrete and the finished product like we do, you treat it with special care to prevent wintertime freezing. Using hot water, Winter chemical ad-mix, and placing an insulating blanket on the concrete to keep it warm at night is the way to do it. Attention to the details is what makes Balkan Sewer and Water Main Service the preferred water line contractor in NYC.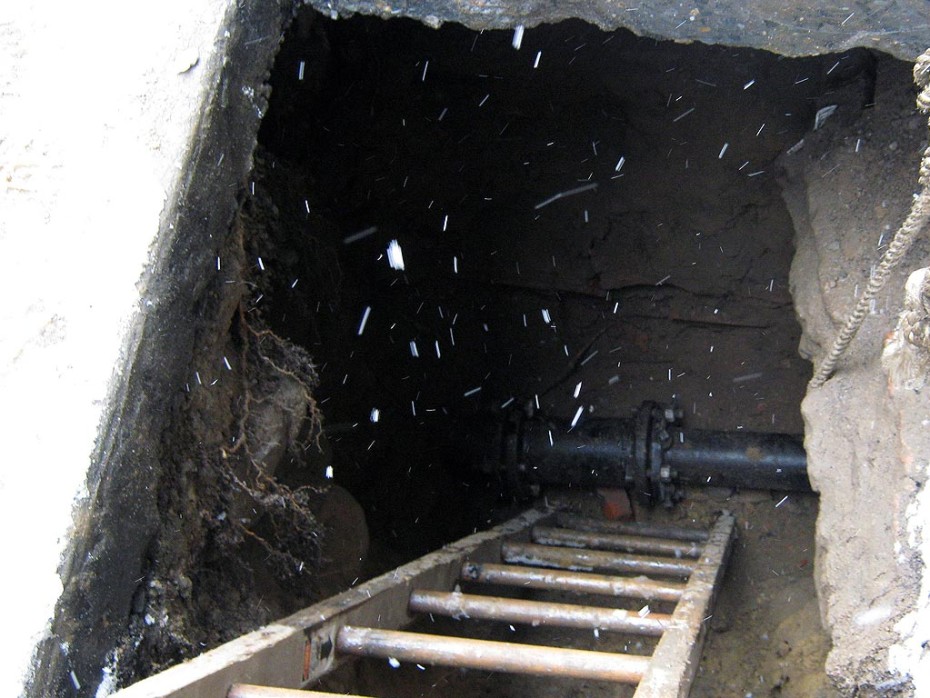 While performing water line repairs at this location it was determined that the water main break had washed out the sidewalk. Part of doing professional water main work is restoring the disturbed area properly, even if the water main break causes unexpected damage. In this case proper water line repairs including cutting out the entire undermined sidewalk area. Clean backfill material was trucked in, carefully compacted, and the area carefully prepared for a professional restoration.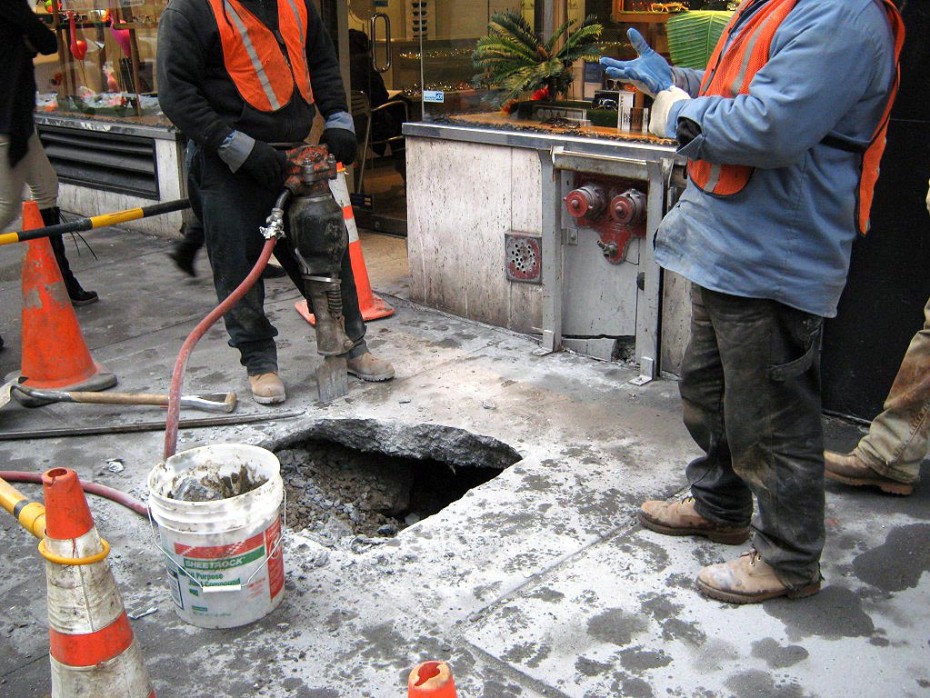 Repairing this water main break including a specialty mix of dyed gray concrete to match the existing gray finish, an ad-mix to protect against Winter weather conditions, and insulating concrete blankets to ensure proper concrete curing. Careful coordination to repair a water main break includes taking pride in the quality in the complete scope of the work, a Balkan trademark.
Water line repairs require expertise, securing required permits, passing a rigorous NYC DEP inspection process, and a safe work site at all times. After the actual water line repairs are complete, how the job is finished off is just as important. That is why for over 50 years the Balkan team has been the trusted name for sewer and water main work throughout Brooklyn, Queens, Manhattan, and the Bronx.