Low water pressure can be caused by various issues. To increase water pressure may not require water line repairs or a water line replacement. Interestingly many people have low water pressure and don't even realize it because they are so used to the condition.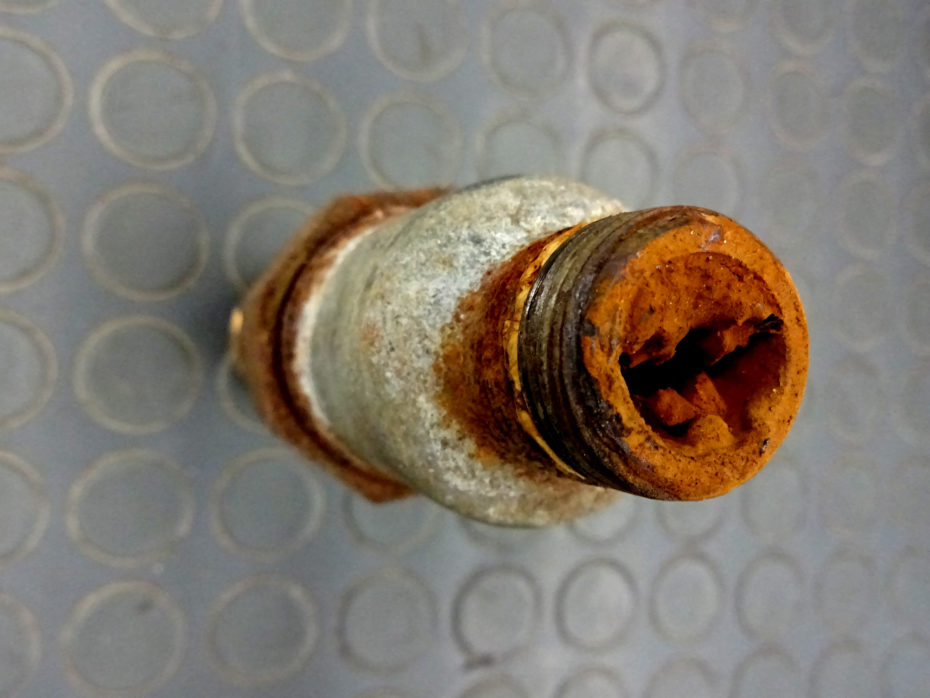 Some indications of low water pressure
When water temperature changes depending on usage in the property. An example would be if when someone flushes a toilet and the water gets hot in the shower.
A pressure drop if two or more plumbing fixtures are used at the same time.
Two people cannot use the showers in two bathrooms or more at the same time.
None of the above issues are 'normal' for a house with that doesn't have water pressure issues. People may become accustomed to living with such water pressure conditions, but they affect everyone's quality of life and increasing water pressure is not a difficult problem to solve.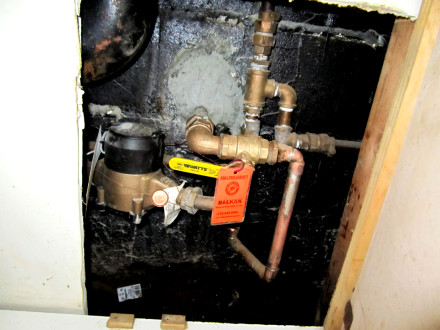 Increasing water pressure can be as easy as cleaning out the strainers of each sink and outlet. Making sure all water valves in your plumbing system are fully open is also a very good idea. Sometimes a water meter can become blocked, or there may be a piece of galvanized pipe in the house plumbing system.
Frequently a handy homeowner can check out simple problems. But many times a licensed plumber or water main contractor should be called to professionally check out the situation. Balkan provides free site visits and free no obligation written estimates. Frequently they can recommend an appropriate licensed master plumber if they cannot handle the particular issue. This link provides additional information about low water pressure.
In some cases a main water line upgrade may be needed
Frequently a building may have been altered over the years. This can include:
Additional plumbing fixtures.
Additional bathrooms.
Added living units.
Change in the use of the building.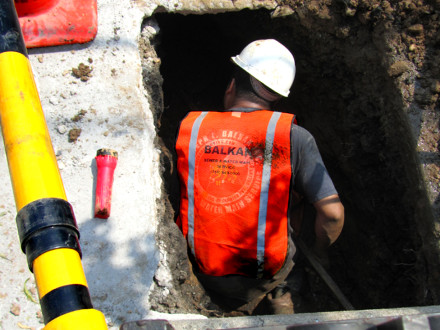 All of these alterations to a building could mean water line repairs and a plumbing upgrade are needed to increase water pressure. This would mean sizing out the water service for its present use and seeing if the present water line and 'tap' connection are sufficient.
As an example a one family house could have been built with just one bathroom and one kitchen. It is not uncommon for one or two additional bathrooms to have been added, an additional kitchen, and a lawn sprinkler system. These additions can drastically change the water pressure in a house. However a lawn sprinkler system can be adjusted to run when you are asleep, but the other additional fixtures were never meant to be serviced by the original water main.
The end result can be that the original water main may not supply proper water pressure. Very important to keep in mind is that a larger water main does not mean a larger water bill. A larger water main has no bearing on the amount of water you use and your water bill is based solely on usage.
A mechanical pump vs. upgrading your plumbing
A mechanical device such as a pump is always a last resort solution to low water pressure. Mechanical devices require maintenance, electricity, and eventually wear out. A 'one time' and final solution for water pressure may be to perform water line repairs and upgrade the water service and 'tap' connection to meet the current demand for water usage after other options have been explored. In the outer boroughs of Queens, Brooklyn and the Bronx a typical water main service upgrade to address a low water pressure issue may cost less than you might imagine. It can also provide a permanent solution, and make your house a more enjoyable place to live in.