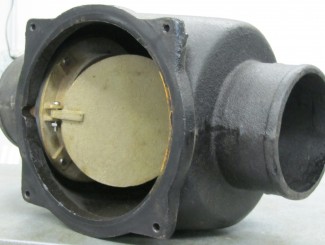 A sewer backwater valve, also known as a sewer check valve, might be the best kept secret in preventing severe basement flooding and public sewer back ups into one's home.
With ever more frequency flash floods occur from violent rainstorms which cause public sewers to back up. The results of this foul water backing up into basements can be devastating both financially and emotionally to your family.
Whether one attempts to clean and disinfect the area themselves or hire a professional it is an exhausting process. Many companies earn a good living by cleaning up such nasty back ups. The solution to this problem is a relatively inexpensive sewer repair. The other choice is to await the next downpour or public sewer system failure and go through the clean-up process once again.
A backwater sewer valve, also known as a sewer check valve, is a simple fitting that contains a one-way flapper that quickly closes to prevent back-ups as described above. Why a backwater valve is not mandatory on a sanitary house sewer line is a mystery to Balkan. When installed at the same time as the new house sewer (on new construction or an upgrade), a backwater valve adds approximately $100.00 to the total cost of the sewer line. Much less than a sewer repair at a later date.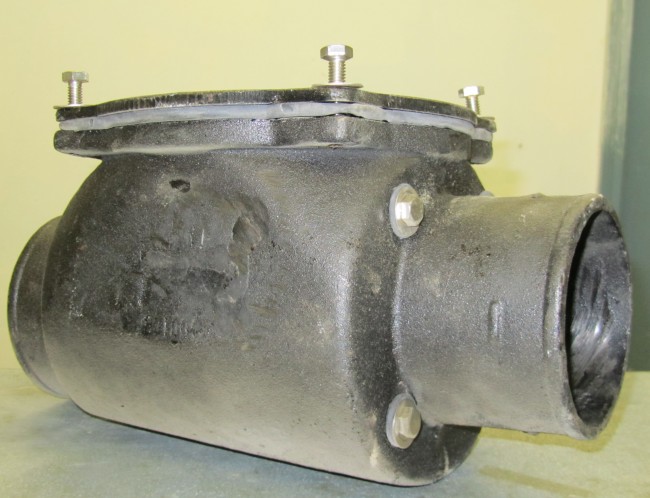 Unfortunately most contractors and builders are unaware of the benefits of a sewer check valve and do not install them at the time of the original sewer line installation. Joseph L. Balkan Inc is keenly aware of the problem of basement flooding and has become expert at backwater check valve installations. These installations frequently include a new house trap and a new water tight pre-cast access pit with a fitted anti-slip cover.
This professional sewer repair installation by Balkan cost much less than the damage caused by one back up or flooded basement, and the sewer check valve is a permanent solution to your properties sewer back-up issue. This is another reason why people say 'Balkan Provides Answers Not Excuses'.
[button link="https://balkanplumbing.com/sewer-services-water-main-services/sewer-check-valves-backwater-check-valves"bg_color="#EA6E24″ window="yes" size="xl"]Sewer Valve Information[/button]

About Joseph L. Balkan, Inc.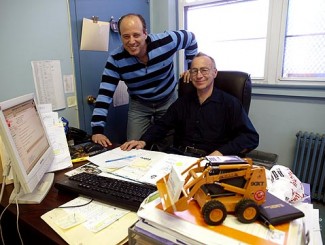 Balkan Sewer And Water Main is the largest sewer & water main replacement company in NYC. We are licensed, bonded, and insured to the fullest requirements. As a family run business in continuous operation for over 60 years our 10 year unconditional guarantee* on replacements means that we continue to stand by our work long after the job is done.
We are expertly equipped from our 48,000 square foot facility, to dozens of trucks, heavy moving equipment, backhoes and pneumatics. Choose Balkan Sewer And Water Main for your next sewer repair, water main installation, water repair, water line leaks, NYC DEP violations, sewer replacement, water line replacement, sewer trap, backwater valve, hydrants, manholes, specialty water main work, area drain, and trench drains.
[button link="/contact-balkan-plumbing/" bg_color="#EA6E24″ window="yes" size="xl"]Get a free site visit today[/button]