Joseph L. Balkan founded Balkan Sewer And Water Main Service and formally incorporated it in 1960 as Joseph L. Balkan Incorporated. That was a very proud moment in his life. One that he arrived at after much hard work, determination, and after overcoming various obstacles.
The American Dream
Joe was born on May 5th, 1918 to immigrant parents who had come to Ellis Island in 1903 from Russia. His parents, Max and Yette, had escaped Russia by assuming Yette's last name of Balkan. As Max was in Russia's military it was no easy task for him to leave and his experiences in Russia were quite unpleasant – unpleasant enough that for the rest of his life he never mentioned them again to any of his grandchildren. So as a matter of fact the actual last name of Joseph L. Balkan and his descendants should have been Kleinberg – "Joseph L. Kleinberg Inc." somehow doesn't have the same ring to it.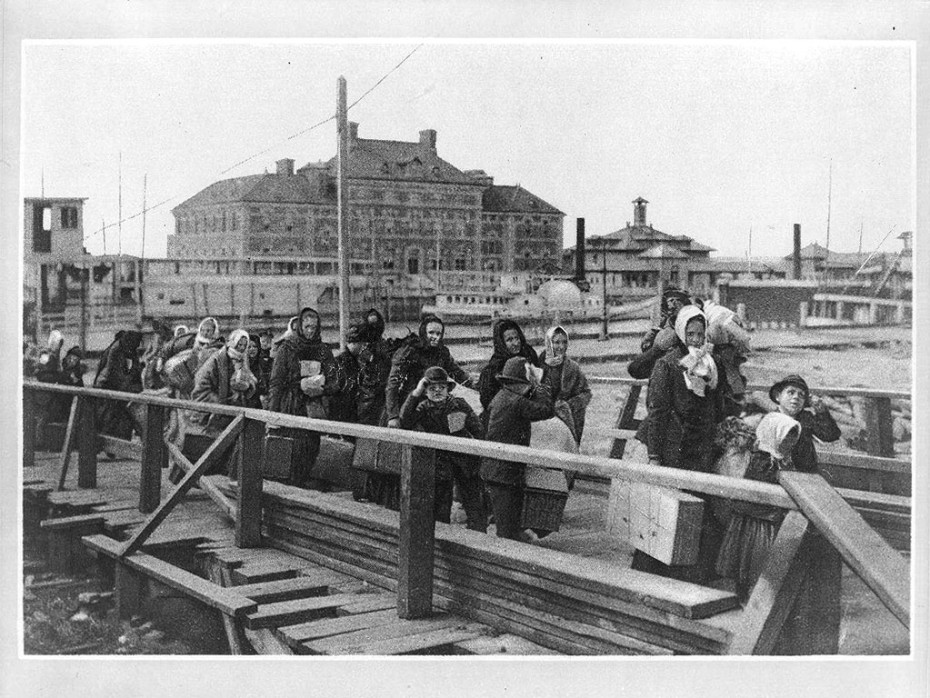 The Great Depression
During the great depression of the 1930's Joe's father Max lost his business and the family struggled like many others. He grew up with little material possessions in the rough-and-tumble neighborhood of East New York on Linwood Street. Even at that young age Joe had great grit, determination, and toughness. He would never back down from a fight and he had a great will to exceed without ever accepting failure as a final result. One of the other traits that he developed and one that would serve him well in the future was to always think 'outside the box'. Joseph L. Balkan would routinely come up with another way to address a problem or an issue when others would just give up and accept defeat.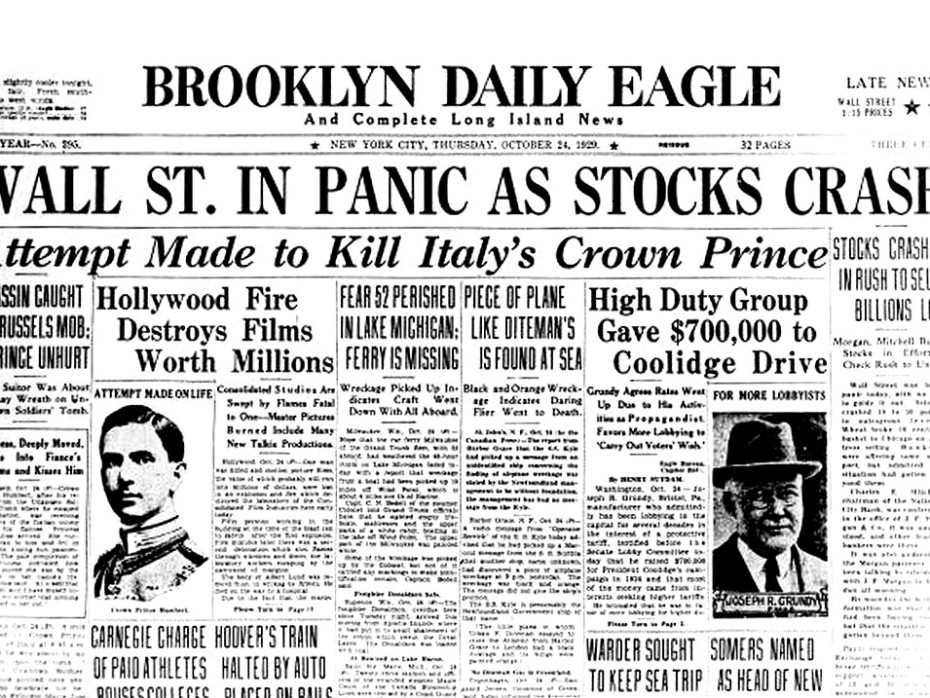 World War II and the Seabees
When World War II rolled around Joe served proudly in the Navy Seabees (construction battalion) in southeast Asia. He formed friendships that carried on for his entire adult life. He likewise carried memories both good and bad for the rest of his life from his time served under battle conditions. One such memory was when he was walking with a pal on a beach, just taking a break during a calm moment. All of the sudden his friend reached his arm across him halfway through a step to stop him. Joe thought it was some kind of a joke, until his friend pointed down. And there it was, a land mine inches from him completing his next, and literally what would have been his last step.
It is therefore no wonder that the men and women who serve our country often return as Joe did, with a resolve and determination that will not be denied. Along with that Joe had a fearlessness of being willing to try new things, and of being adventurous in his personal and business life alike.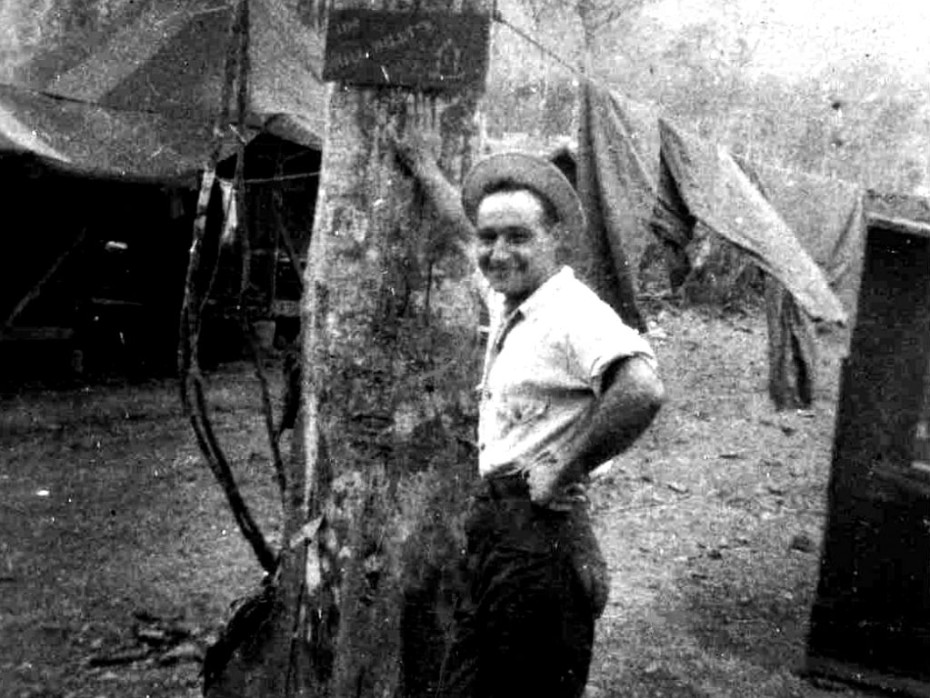 The Brooklyn Navy Yard
After getting out of the military service as a Sea Bee, Joseph L. Balkan returned to his recent bride the former Ethel Gurtovnick who was his childhood sweetheart. Joe also settled into a job at the Brooklyn Navy Yard and started a family. In the early 1950's to the dismay of his wife and family members he left his secure and "lifelong" job at the Brooklyn Navy Yard to seek his fortune in the NYC plumbing industry. It seemed like near insanity for many family members, and resulted in more than one heated discussion. Joe had a young family to provide for, and seemed to be risking so much by leaving this seemingly secure position.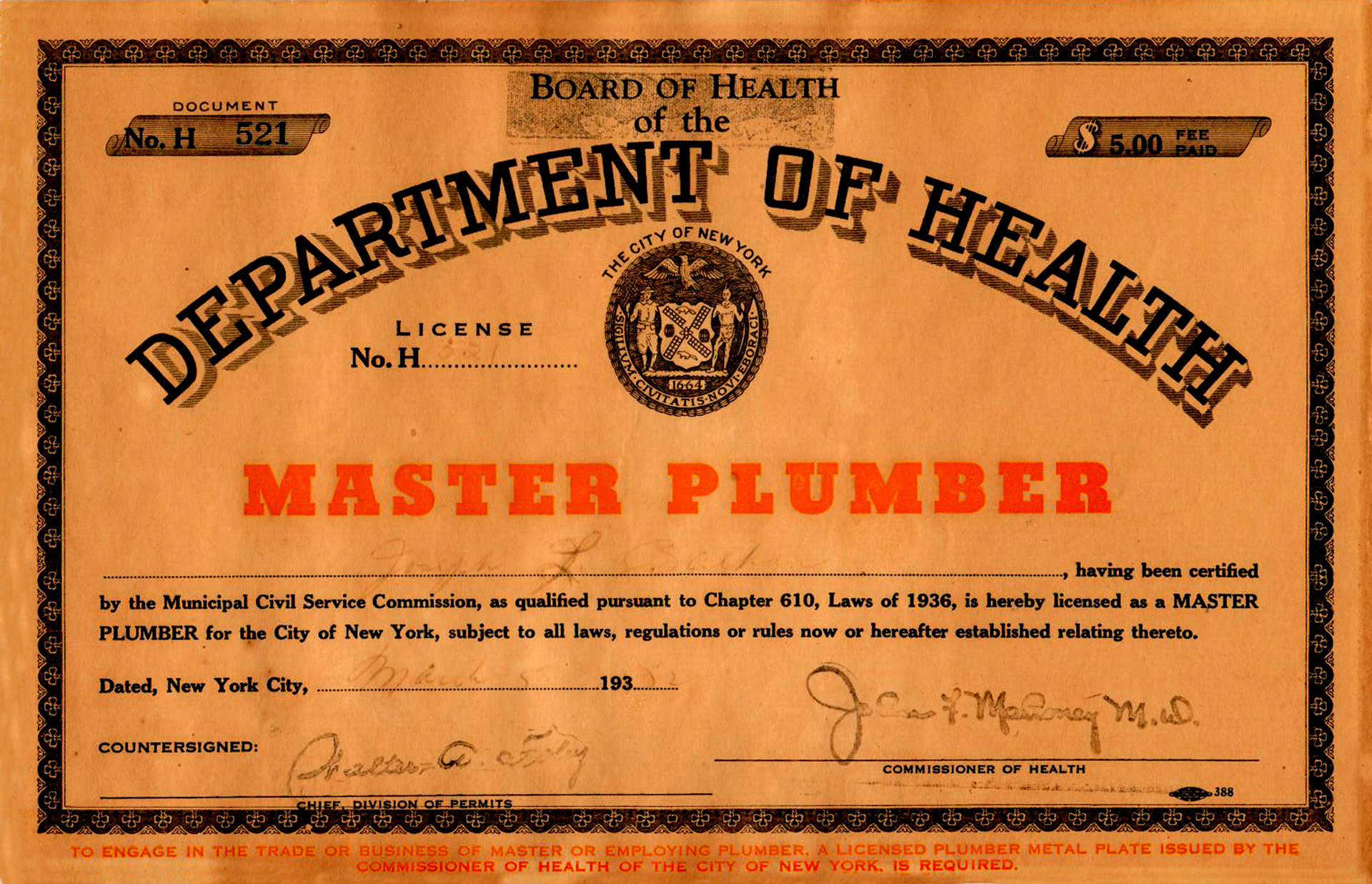 But Joe was undaunted, determined, and confident. He was also backed by around $900.00 he saved when he quit smoking. Joe always told his sons about his $900.00 in seed money, followed by the fact that he lost $800.00 on his very 1st job. On the other hand the Brooklyn Navy Yard closed in 1966 and 9,000 men and women lost their jobs.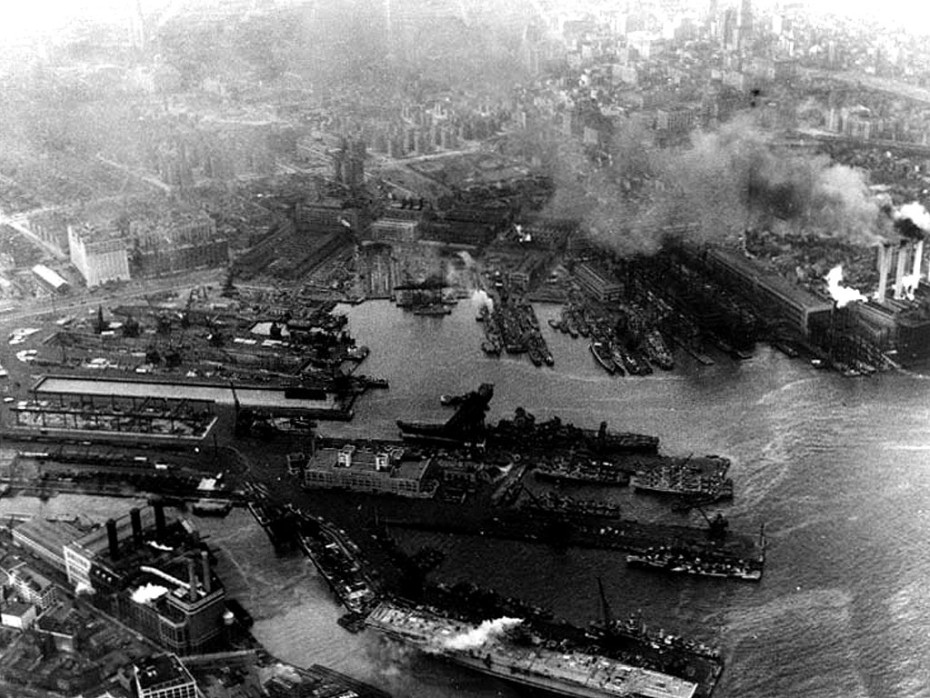 A Business is Born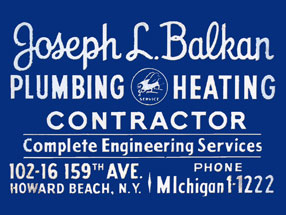 In 1960 Joe formally incorporated his business under the name 'Joseph L. Balkan, Inc' and modified his beloved Seabee logo to make it his company logo. Somehow the Seabee logo of a bee carrying a machine gun didn't seem 'customer friendly', so he replaced it with a wrench. As the company eventually evolved to primarily involve excavation, the bee eventually carried a shovel. The family joke is that we only use the bee with the machine gun when customers don't pay. Through good times and bad times alike Joe built a reputation for doing what he said, and when he said he'd do it. He always completed his contracts as promised and treated his clients warmly and fairly. Most times a handshake was his contract.
Specialization and Expansion
In the 1960's Joe made another wise decision by deciding to strictly specialize in sewer line and water main installations. Along with that decision came the third version of the bee logo. Joe Balkan was one of the very first licensed NYC Master Plumbers to make that decision. Previously excavators would be subcontracted out by plumbers, and the plumber would perform the plumbing end of the sewer or water main installation. Joe carried his honesty, integrity, and strong work ethic over to the sewer and water main business. Joe carried his rock-solid reputation for quality work, and being a man of his word.

A New Generation
In the late 1970's two of Joe's three sons, Paul and David, entered his sewer and water main business and as was Joe's way, he made them learn it from 'the underground up'. Both sons started as laborers, and had nothing handed to them. Only when Joe was confident in their abilities did he cut back on his work hours until his eventual retirement in 1983. Until his untimely death the day after Christmas in 1996 Joe spoke with great pride and delight about the new levels of success his sewer and water main business reached under his sons Paul and David's guidance.
From a frowned upon decision to leave the Brooklyn Navy Yard, to being the largest sewer and water main service company in NYC, the decision proved that Joseph L. Balkan's tenacity, work ethic, and fearlessness all paid off. All that after being literally a half a step away from never leaving Southeast Asia alive.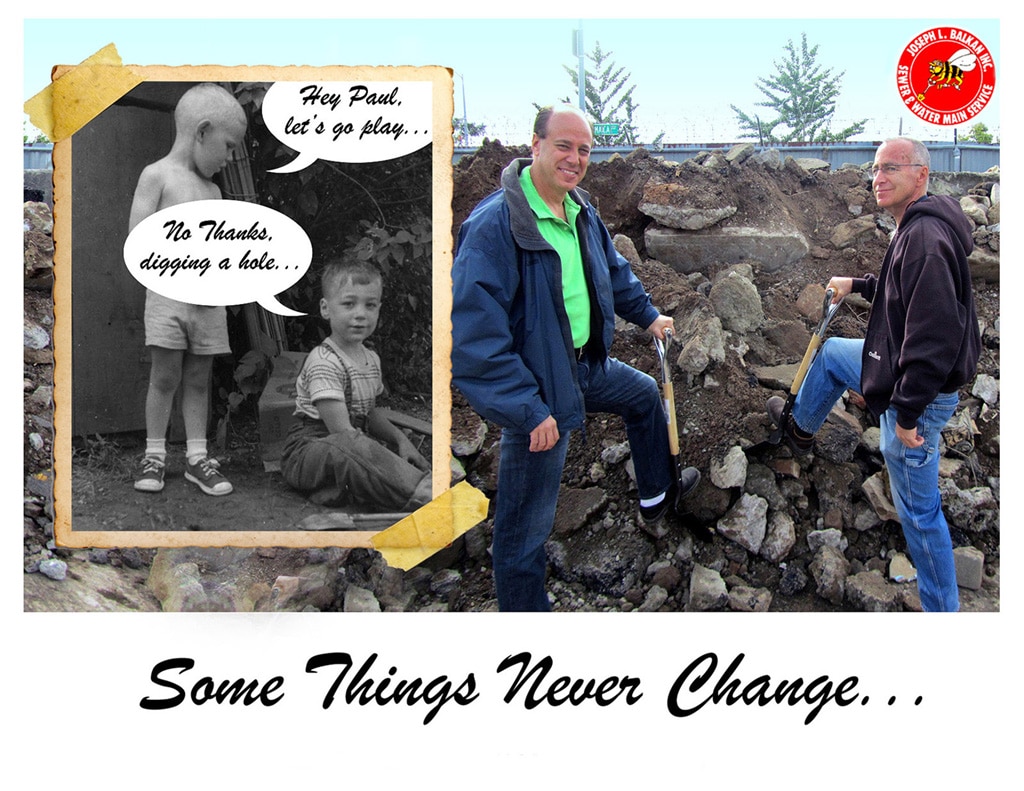 Image: Landing at Ellis Island, courtesy loc.gov
Image: Market Crash leads to Depression, 1929, courtesy gettyimages.com
Image: The Brooklyn Navy Yard, courtesy history.navy.mil