Lead water main lines, lead water service lines, and other lead pipes have been around for millennia. In fact, they are believed to have contributed to the downfall of the Roman Empire. Our words for plumbing and plumber even trace their roots back to the Latin word plumbum. Lead was a popular material for pipes because it was abundant and easy to work with. It melts easily, is very malleable, resistant to corrosion, and not susceptible to electrolysis damage – seemingly perfect qualities for plumbing pipes. Unfortunately, lead is also highly toxic.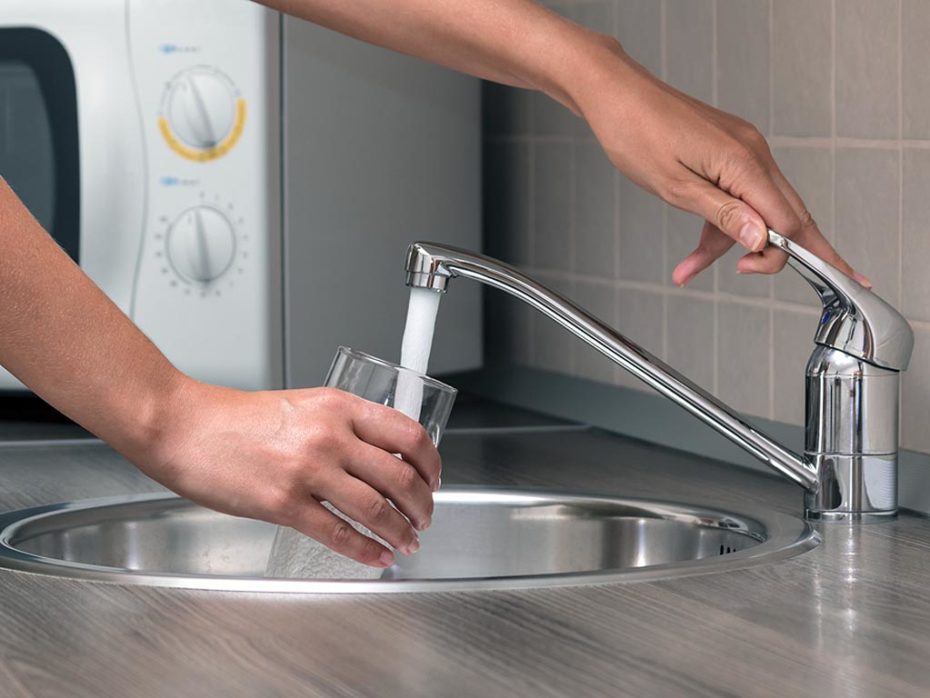 According to the Mayo Clinic, in many instances lead poisoning symptoms are not even noticeable until lead exposure has reached dangerous levels. The symptoms of lead poisoning are different depending upon the age group.
Symptoms of Lead Poisoning in Infants
Learning difficulties
Slowed growth
Symptoms of Lead Poisoning in Children
Developmental delay
Learning difficulties
Irritability
Loss of appetite
Weight loss
Sluggishness and fatigue
Abdominal pain
Vomiting
Constipation
Hearing loss
Symptoms of Lead Poisoning in Adults
High blood pressure
Abdominal pain
Constipation
Joint pains
Muscle pain
Declines in mental functioning
Pain, numbness or tingling of the extremities
Headache
Memory loss
Mood disorders
Reduced sperm count, abnormal sperm
Miscarriage or premature birth in pregnant women

Lead water service line
Repairing a Lead Water Line is Always a Bad Idea
It is never a good idea to try and repair old lead water mains. As lead pipes age, they become susceptible to hairline cracks. This is particularly true when the pipe moves, as it inevitably would during a repair attempt. Whether immediately or at some point in the near future, those hairline cracks will leak. At that point, the difficulty and expense of the repairs may increase substantially.
Also, disturbing the pipe in any way may cause it to leach lead into your water. Don't risk your health and the health of others. Instead, have your lead water lines replaced with safer and more reliable materials. We can even replace your lead water main. This is essential since the NYC DEP does not allow repairs of any kind on lead water mains; city code requires a complete replacement, instead.
"A new service pipe must be installed where more than one-half (1/2) of an existing service pipe is in need of a repair or when any repairs are required and the existing service pipe is lead, galvanized steel or galvanized iron."
If you suspect your water lines contain lead, contact Joseph L. Balkan Inc. today. We are your sewer and water main specialists. Trust Balkan to help you replace your lead water mains with a safe copper water main. In  addition, we are perfectly capable of determining if your existing water service line is in fact lead. If you suspect your water service line is lead, why not take advantage of our free and no obligation on-site visits. We have experienced field representatives available seven days a week, and after hours as well.