Having a  lead water service line is incredibly dangerous. It is relatively easy to tell if your water line is lead. Lead water lines are a dull gray color, and soft and malleable.  A simple test to see if your line is lead would be to scratch it with a key. These tubular lead lines were primarily used in the USA for homes constructed as far back as the 1800s. While they did see use in the early twentieth century, they were banned from use in residential buildings by 1920.
The lifespan of a lead pipe can be up to one hundred years. Even with that said, you are not too likely to see them frequently today. That is not to say that millions of dollars worth of lead water line replacements still need to be done throughout NYC.  Note, in NYC replacing your water service line is at your own cost. Also not that water lines utilizing lead can and will leach lead into your drinking water. This of course is a potential health hazard, and should be avoided at all costs.
Making the switch from lead to copper has many benefits
Getting rid of your lead water line has many benefits, one major benefit is just peace of mind. Besides just being in legal, and code compliance, other benefits include:
Low corrosion – Copper pipes do not suffer from the corrosion issues that plague lead water lines. There definitely will not be anything happening if you take a key to copper (except to shine it up).
Environmentally-friendly – Copper is easily recyclable, and almost half of the copper in use in the United States comes from recycled scrap. It is also an abundant resource, meaning we aren't depleting more limited resource options.
Non-toxic – Copper is natural and has been proven to be a non-issue when it comes to human health. When you compare this to lead, which cannot be removed from the human body once it is in your system, the peace of mind that copper offers is incredible.
Ductile – Because copper pipes are ductile, professionals can often eliminate elbows and joints within a water line. This contributes to the integrity of the system and lowers installation costs.
Why does the entire lead water line need to be changed?
First and foremost, change over from a lead water service line for your safety. Secondly, repairs on lead pipes are illegal in NYC. Several years ago, ordinances came into play that keeps utilities from being able to repair or work on lead lines on private property. Because of this, utilities now work with customers to find optimal solutions that involve full water line replacement. Partial removal jobs often do more harm than good anyway.
When professionals work to move and fix lead pipes, the lead scales inside of the lines can be knocked loose. Secondly, as soon as an old lead is moved, tiny hairline cracks form that will leak in the near future. New pipes have also been found to react with a preexisting lead fixture and leach the metal in drinking water.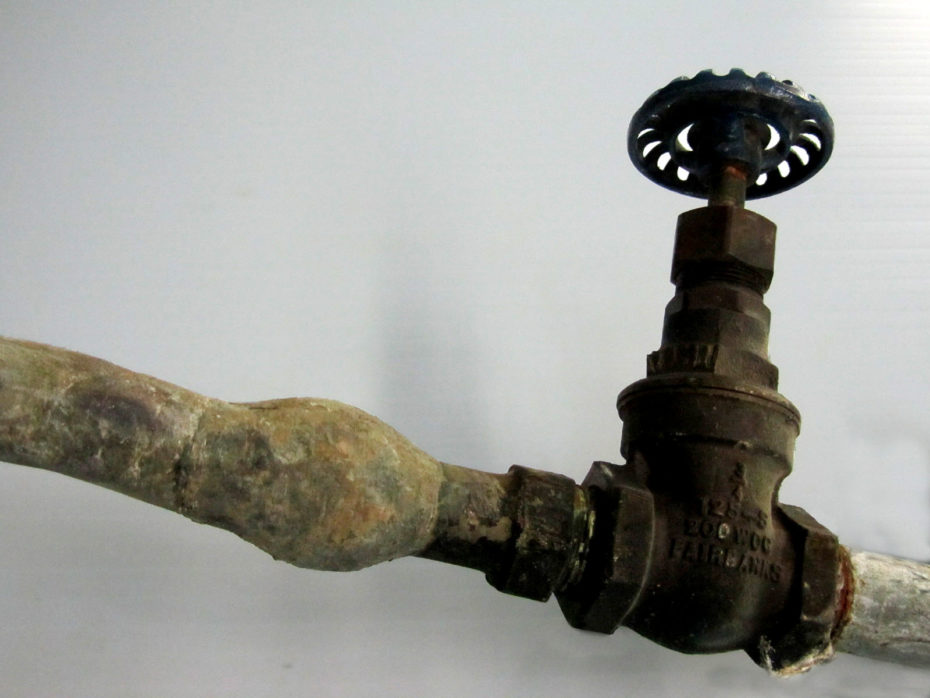 How Long Will a Lead Water Service Line Changeover Take?
While jobs like these may have taken days at a time in the past, lengthy water line replacements are no more. Residents working with capable and qualified water main contractors often see a lead water service line job completed in just one work day. The paperwork and permitting involved with the process is the more time-consuming side of things. However, an experienced water main contractor can easily work on the paperwork in the background, while simultaneously gathering materials, and setting up a work schedule. The conditions on and near your property will have some impact on installation time, but this should be minimal.
Balkan is the NYC water service line expert – our industry professionals will be glad to speak with you and come up with a plan for pipe replacement that suits your needs. We understand the imperative nature of safety and personal health when it comes to you and your family. Because of this understanding, we will always work actively to come up with solutions that suit budget, time, and other personal constraints and allow for the job to be completed as soon as possible. Contact Balkan Sewer And Water Main today if you suspect your home may still have lead piping. We'll team up with you to get an action plan put into place to make your household a safer home.