There are times when you need a Manhattan Plumber you can count on. Every plumbing system in every house is never free from problems. It is a system that requires periodic maintenance because even a slight drip here and there can lead to major issues. You may be able to fix a small disturbance, such as minor clogging in the kitchen sink, or improper flow from a faucet. But those simple issues can be symptoms of a bigger problem. That is when you may need a Manhattan Plumber that specializes in sewer and water main work. In addition to relying on your local plumber for occasional cleaning and difficult repairs, call a professional Manhattan plumber to handle the following emergencies.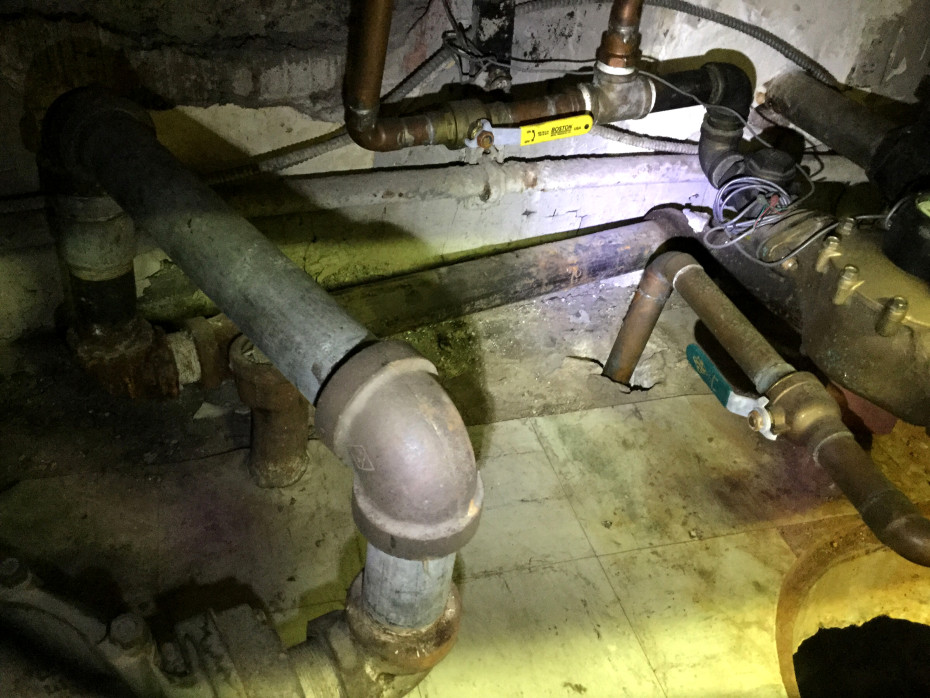 Relentless Dripping from the Faucets
A dripping faucet may not seem to be a significant issue, especially when you don't have any clogging problem. Every drip flows perfectly into the sink and gets drained in no time. If left unchecked, however, a drip after drip means a whole lot of wasted resources. According to EPA, leaking faucets come with these figures:
Every year, the average household's leaks account for at least 10,000 gallons of water wasted; it equals to the amount of water for 270 loads of laundry.
On a bigger nationwide scale, small relentless dripping water from faucets in households wastes more than 1 trillion gallons of water every year. It is roughly equal to the amount of water allocated for 11 million homes.
About 10% of homes have small leaks that waste at least 90 gallons of water every day.
Leaking faucet leads to high water bill. Every drop of water from the leaking faucet is water that you don't use, but each adds substantially to your water bill. You may want to try to replace the faucet or check for the culprit, but if you can't solve this issue, don't hesitate to call a professional Manhattan plumber to have the job done efficiently. Finding the cause of an excessively high water bill may not be simple task.
Bathtub Clogging
When the water in the tub does not get drained quickly, you probably have either partial or complete clog. In some cases, a simple plunger can tackle the issue indeed but frequent clogging means you need to find another way to fix it. Commercial drain cleaners can be your second best idea. The cleaner is caustic material which can corrode plumbing pipe and leads to bigger issues. Physical objects such as toys or diapers can block the water, and you will need a tool to get them out.
If you can't see the real culprit, it is time to call a professional. A Manhattan Plumber such as Balkan Drain Cleaning Service, has all the tools required to locate a clog and get rid of it properly without resulting more damage to the plumbing system. When a clog or backup occurs, it's best to call a drain cleaning specialist such as Balkan Drain Cleaning Service.
If you a clog or backup of any sort, Contact The Balkan Drain Team now. We are standing by with water jets, HD sewer video cameras, and an assortment of other specialty tools.
Low Water Pressure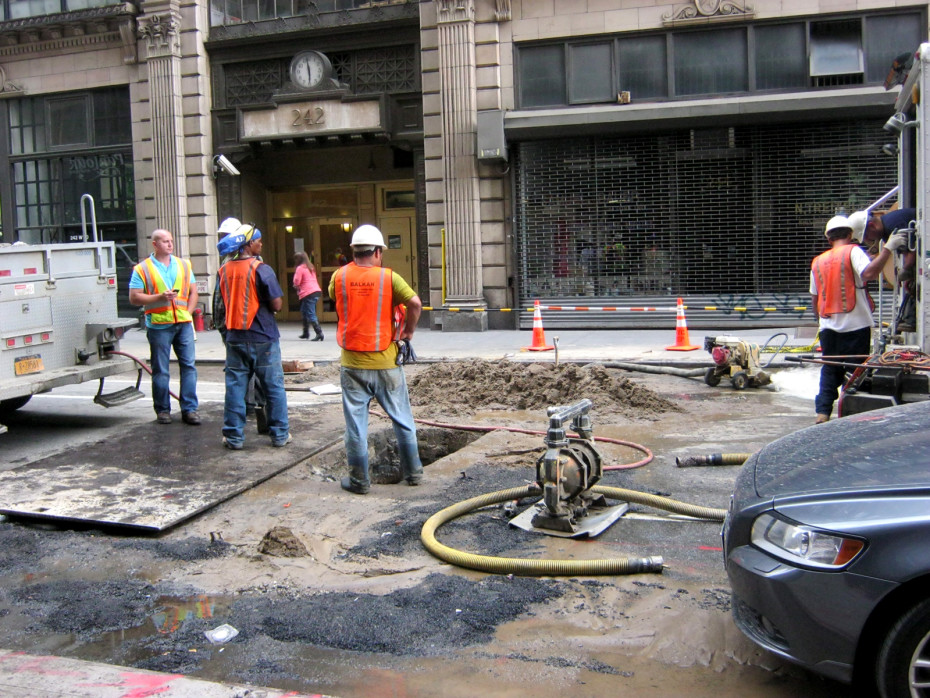 Inconsistent water pressure in the shower or faucet can be caused by clogged fixture, or strainer. You can easily clean them up, and re-install them using a set of simple hand tools. If low pressure is happening throughout your home, there can be bigger problem than you think. It can be because of poorly designed supply-line, low pressure from the city supply, or partial clog in the supply pipe. A professional Manhattan plumber who specializes in water main work, such as Balkan, will know how to diagnose the real problem and perform the necessary repair. Since Balkan Sewer And Water Main Service provides free and no-obligation site visits, the call is risk free.
Frozen Pipe
Winter is like a nightmare for your plumbing system. Due to low temperatures, frozen pipes are not unusual. When it involves frozen pipes, it is not typically advisable or successful to try to fix it on your own. It usually ends by calling a professional once you're overwhelmed. Frozen pipe is fragile pipe; when such pipe is improperly handled, it may lead to cracks or bursts which give you a big mess filled with fresh or wastewater.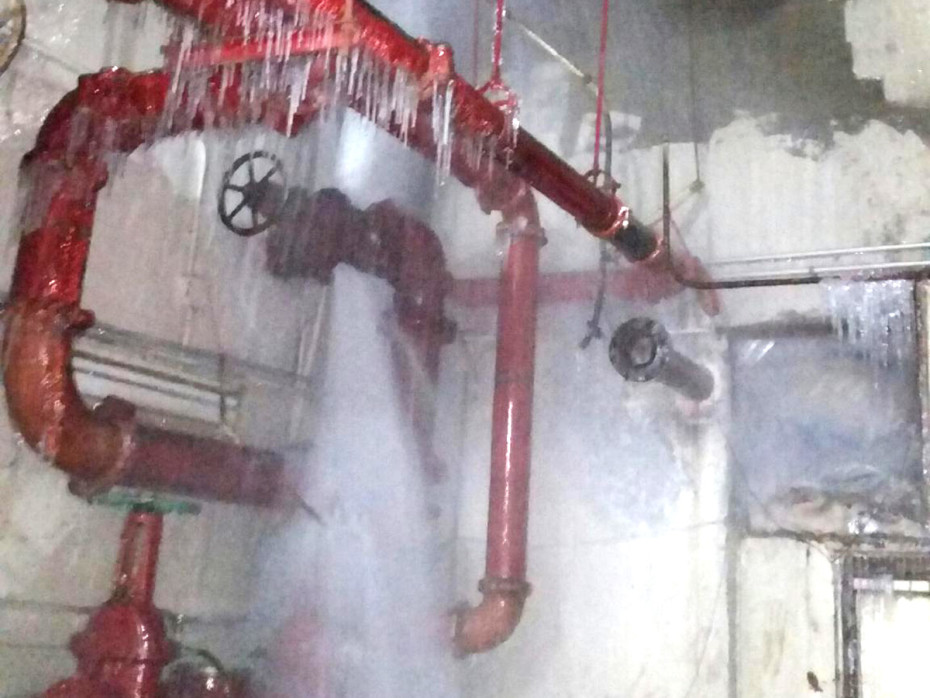 In addition the location of a frozen pipe can be hard to detect. Call professional Manhattan plumber immediately to fix your frozen pipe. Because it may be fragile, or burst open once thawed, frozen pipes may need replacement. A professional has the right tools to do the job quickly and safely, and without making a further mess. Heating up a frozen pipe improperly can result in severe injury. If super heated, steam can escape from a heated pipe and can result in serious burns.
If the frozen pipe is located outside of your building, and is the main service line, you may need a water main specialist. Rely on Team Balkan, a company servicing the water supply lines of NYC for well over 60 years. If the frozen water line is inside the building, count on Balkan to know a properly licensed and reputable plumber in your area.
Plumbing Work that Requires Permits
You may think that permits are only needed for a major plumbing overhaul, and not for small or common plumbing alterations. Many small plumbing projects require permits, while most major projects need permits and approved plans as well. Before you make any change to your plumbing system, be sure to check local plumbing codes. To be safe, it is always best to call a professional Manhattan plumber to do any plumbing project in your home or business. A professional will understand if certain repair, or plumbing addition, requires permits or professionally drawn plans. The plumber may also help you acquire required plans. Some plumbing projects that require permits are as follows:
• Drain line replacements: This is major project which may alter the way your plumbing system works. It can also affect the connection to the city sewer.
• Re-piping: All water supply pipes in your home are affected by a complete re-pipe. It is another job best left to professional, as correct sizing of the new pipe is also a big consideration.
• Water heater replacement: Although installation of a water heater can be easy, there are regulations with which you must comply. Many times replacing a water heater requires a permit when it involves gas supply line work.
• Sewer replacement: Any work that involves a house sewer usually requires a permit too.
• Moving to different location: Moving an existing plumbing to a different location within a building must adhere to building code. This type of work is best handled by professional and licensed Manhattan plumber only.
A Manhattan Plumber that provides Emergency Service
During a plumbing emergency situation, repair is not something you can postpone. Some types of leaks or damage have to be handled immediately before it turns into bigger and more expensive problem. Just because you need to have something repaired now, it does not mean that you can call any random plumber. Efficient repair makes sure that the problem is completely tackled to avoid recurrent issues. Balkan Sewer And Water Main provides its emergency services day or night every day even during weekends. Armed with more than 40 vehicles at its disposal, the company reaches all corners of Manhattan. When it involves a water service line, house sewer, or drain cleaning, trust our team of professionals.
Balkan Sewer And Water Main is one of the most reputable Manhattan plumbers specializing on water main, sewer line, drain cleaning, and we know the right professional for any plumbing issue that we do not handle. In 2015, the company earned Angie's List Super Service Award as an evidence of its professionalism and quality of services. The award was based on consumers' reviews. As a matter of fact, Balkan had earned the same award on three different occasions as well. Angie's List Super Service Award is given only to a company that sets high standard and performs consistently well throughout the year. As further evidence of our superior service, check our reviews on Yelp or Google as well. Need a plumber you can count on, contact Balkan Sewer And Water Main now.