When a water main pipe bursts it is distressful at any time. But imagine it's Easter Sunday evening at 8PM. Now imagine your residential building also houses one of the most highly regarded Italian restaurants in all of Manhattan. To further compound matters the DEP had to shut the broken water main pipe due to it causing basement flooding. When the NYC DEP shuts a water service line it issues a Ten Day Notice.
To shut off a water service line the DEP had to break the roadway. They then had to excavate to the existing tap connection through an active water line leak. Only after the connection was exposed and a special tap wrench was placed around it could the water be shut off. The NYC DEP fee for performing a shutdown is $1,000.00, which is much less than the actual expense that the DEP incurs for performing the work.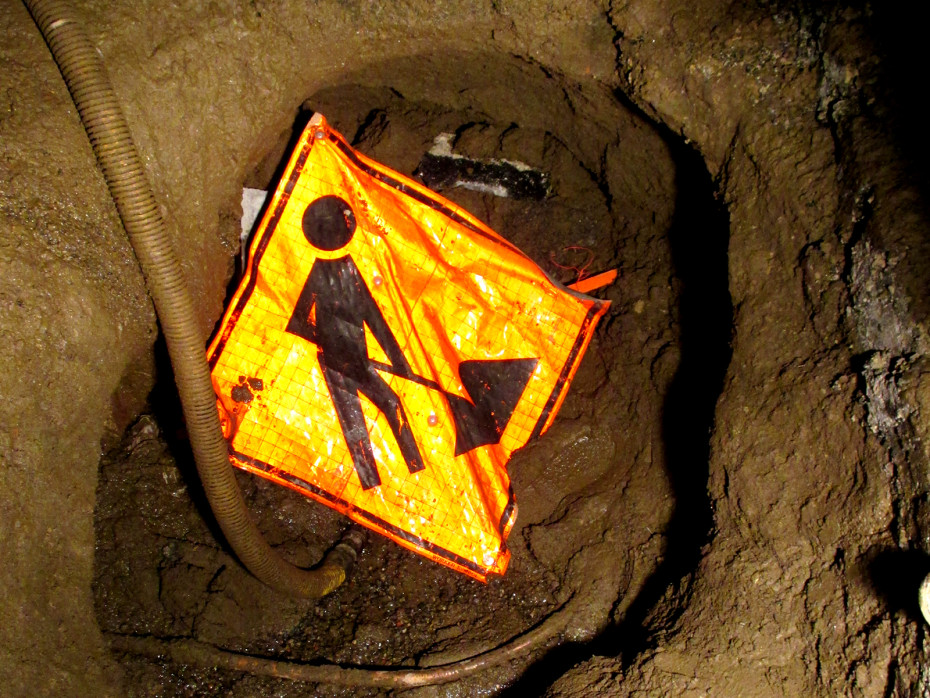 Many times when the DEP issues a Ten Day Notice it will include vital information. This information can help the plumber performing the water main repair or replacement. In this case the information included the exact location of the tap connection and the size of the tap connection. This enabled the plumber to know exactly where to excavate and that a new and larger tap connection was required.
Plumbing emergency gets prompt response on Easter Sunday
When Balkan Sewer And Water Main Service's live operator received this call it was immediately forwarded to a Field Representative that was on-call. In a little over one hour later, at around 9pm, an experienced Balkan Field Representative was on-site surveying the situation. Arrangements were made to have a crew ready to begin the Manhattan water pipe replacement first thing the following morning.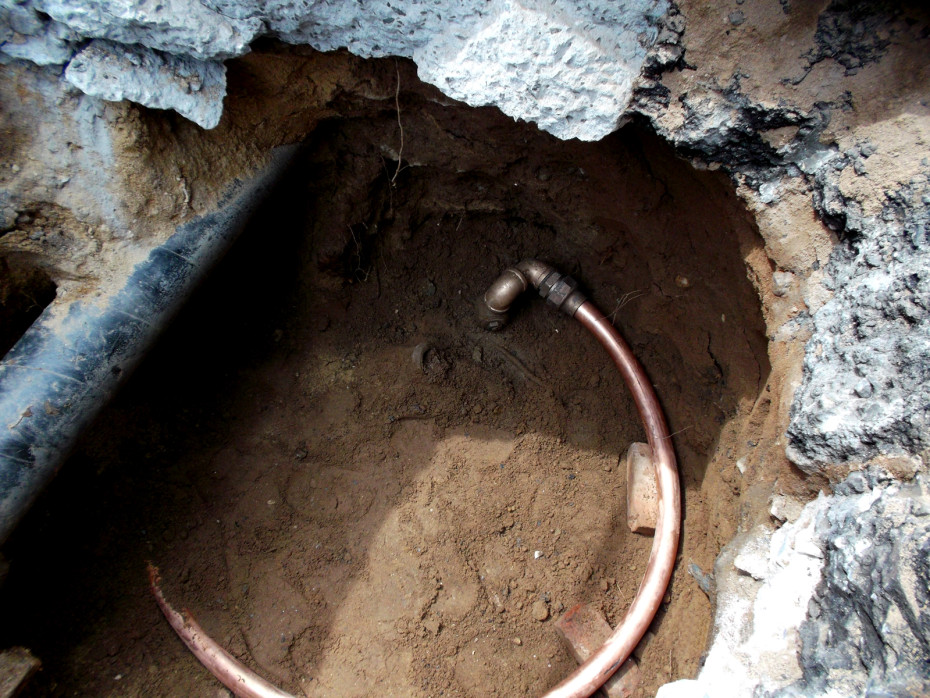 In addition to having a crew on the job the following morning, Balkan had to secure an emergency DOT permit in order to work legally. The DEP was also notified because a larger tap connection was needed to meet current code requirements. The existing tap connection into the city water main was only 1″. A 1″ tap connection is inadequate for a 2″ Manhattan water pipe. A 2″ K copper line was required by code to service this mixed use building. Tap connection sizes can only be one size smaller than or equal to the service line size.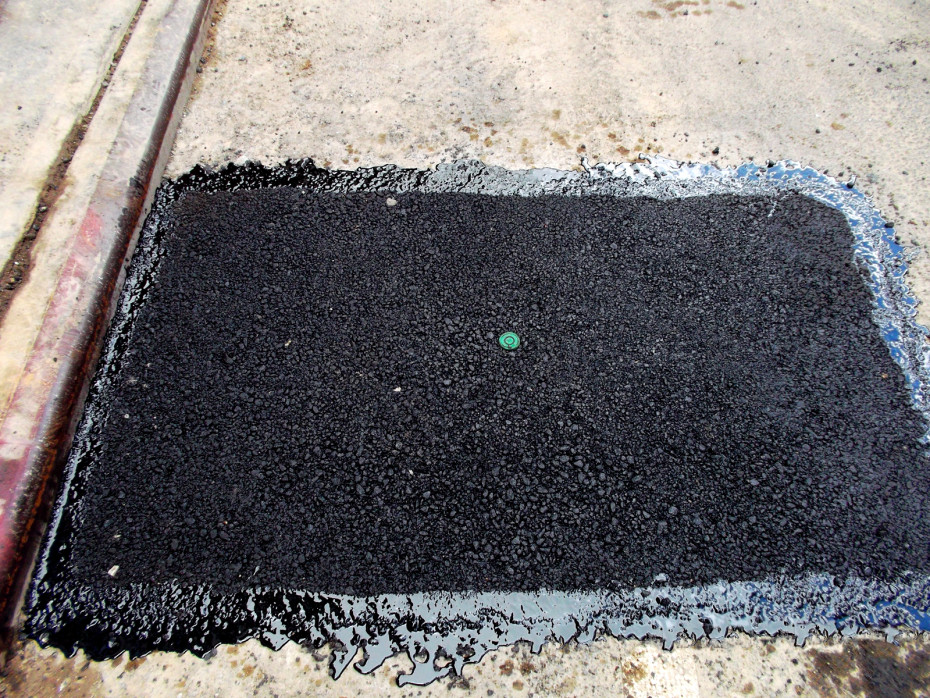 Careful coordination allowed for the new Manhattan water main pipe to be installed within 24 hours of the call for service, and service restored to the building. On the following day the DEP installed the new tap connection and all excavations were back-filled and carefully compacted. Final restoration of all disturbed surfaces was completed by Wednesday morning. The end result was that within 48 hours of the Manhattan water main emergency, the building and the roadway looked like nothing ever even happened.
Manhattan water main pipe work
When a water main pipe breaks it always requires a timely response. But Manhattan by its nature needs special attention more so than the other boroughs on NYC. Manhattan buildings typically have a higher density of occupants, and house businesses more sensitive to an interruption of water service. When Manhattan water main pipe work is needed the contractor should be chosen carefully.
Manhattan water main pipe work also requires a level of coordination above and beyond the outer Boroughs of NYC. Virtually all road work in Manhattan requires steel road plates be delivered and put in place. Whereas in other areas it may be permitted to leave excavated material on the roadway, this is unheard of in Manhattan. Dump trucks and specialty equipment must be utilized leave the work site broom clean at the end of each workday.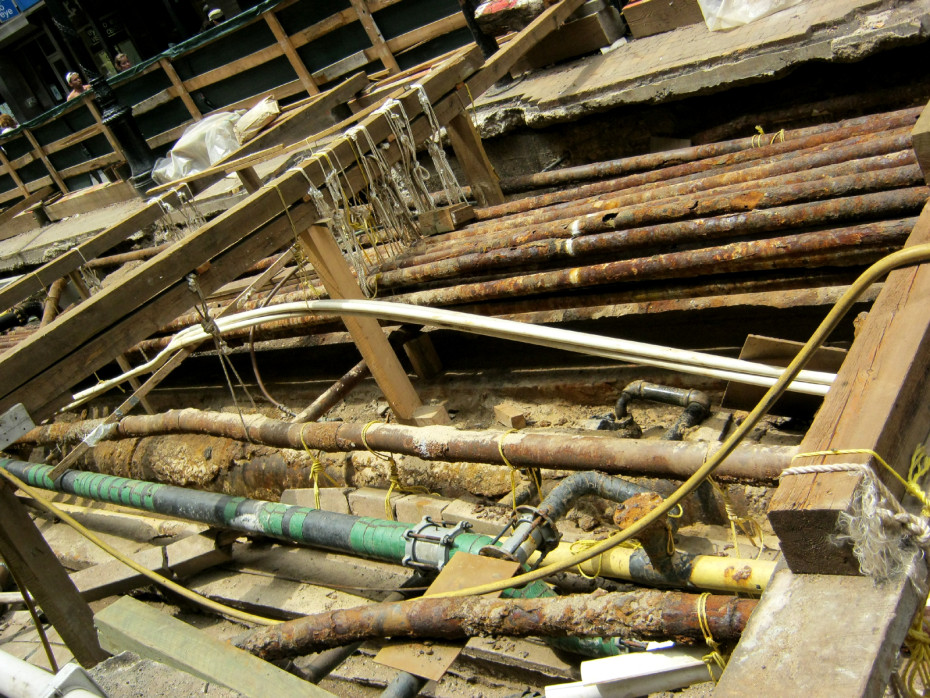 Additional all utility lines in Manhattan are run underground. In the outer Boroughs telephone and utility poles typically carry the various utility service lines above ground. That means that excavation in Manhattan has to be carefully done by hand until all sensitive underground lines are exposed. Traffic control is another item. Manhattan water main pipe work requires careful traffic control using electronic traffic control devices, and good old-fashioned flag people. Water main pipe work in Manhattan is by far the most difficult and challenging in NYC.
No matter the day, or even the time of day, we are here for you. By specializing in sewer and water main pipe work for over 60 years we are prepared by any situation. We are team of specialists working together and dedicated to service. That is why we can easily have someone on site within an hour. Someone who is familiar with the type of work you require and how to 'make it happen' for you. Free and no-obligation site visits are available virtually any time.
That initial service call is backed by a highly trained and dedicated team of installers. They in turn are overseen by a team of truly talented Field Supervisors. What completes the picture is a fully staffed office of dedicated professionals that work closely together towards complete customer satisfaction. That is a promise that Paul and David Balkan make sure to fulfill.
[button link="/contact-balkan-plumbing/" bg_color="#EA6E24″ window="yes" size="xl"]Get a free on-site visit today![/button]