Manhattan water main work is the most complicated to perform in the five boroughs of NYC. Its water supply system is comprised of the oldest pipes and service lines in NYC. In addition, because it is the most congested Borough, many service line connections are located right next to each-other. This makes Manhattan water main work for upgrades or new service lines challenging. A recent work order to upgrade three water service lines in Manhattan clearly illustrated some of these challenges.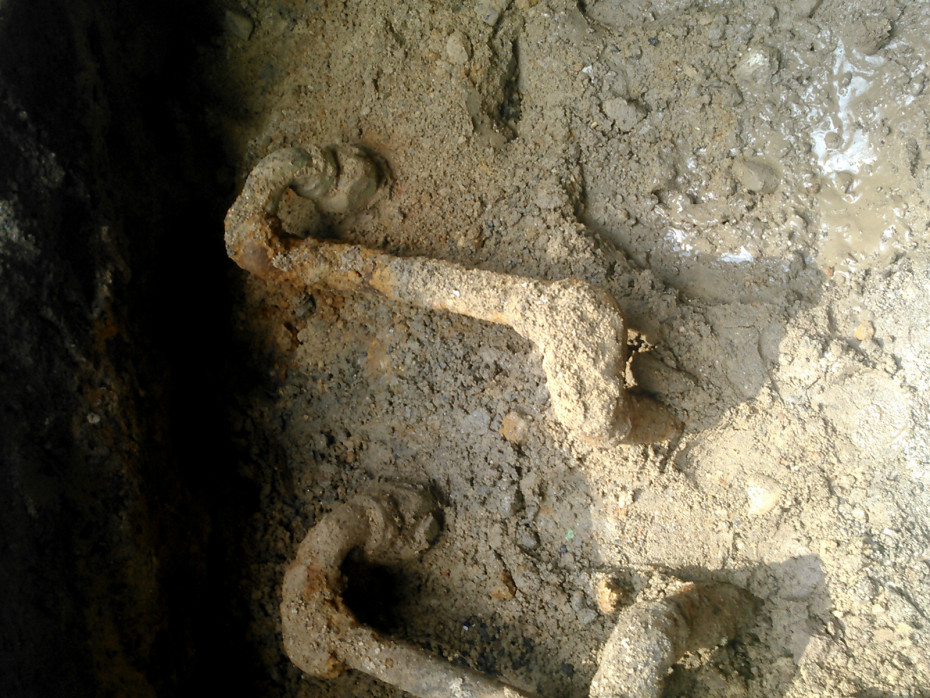 As the number of occupants in a building increases, so do the number of required plumbing fixtures. In some cases fire protection in the form of sprinkler heads is also required. In these cases the only way to provide an adequate water supply to the building is to increase the connection size and water service line size. This was just the case for a property on West End Avenue in Manhattan.
Balkan was hired to hired to upgrade three different Manhattan water main lines for the building. Two of the lines were for fire sprinkler mains, each going into a different street. The third line was to provide adequate water supply for the occupants of the building.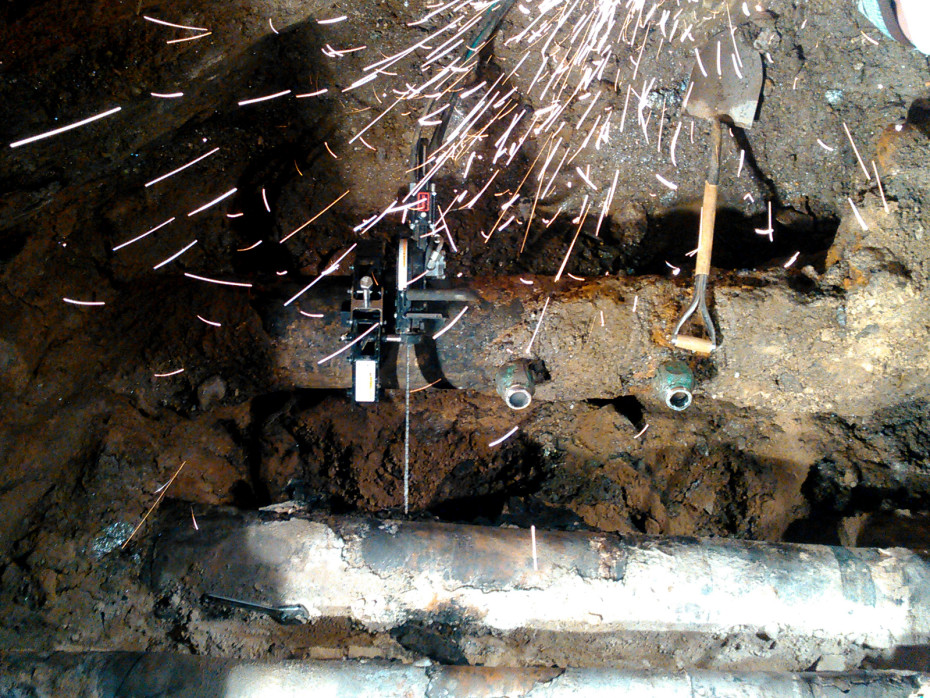 Because water line connections for this and other adjoining buildings were already present, there was not room for new connections. In the outer Boroughs of NYC this situation would literally never arise. There is virtually always room for additional water line tap or wet connections to be installed. This posed a unique challenge for the Manhattan water main work.
After careful coordination with various departments within the DEP, it was agreed that a section of the city water main would be removed by Balkan. A new like sized section would be prepared by NYC DEP field forces with the new connections already installed. Expert Balkan field technicians would then swap out the two lengths of pipe during one Night shift. By working at Night the residents, occupants of the building, and traffic were not disrupted or inconvenienced.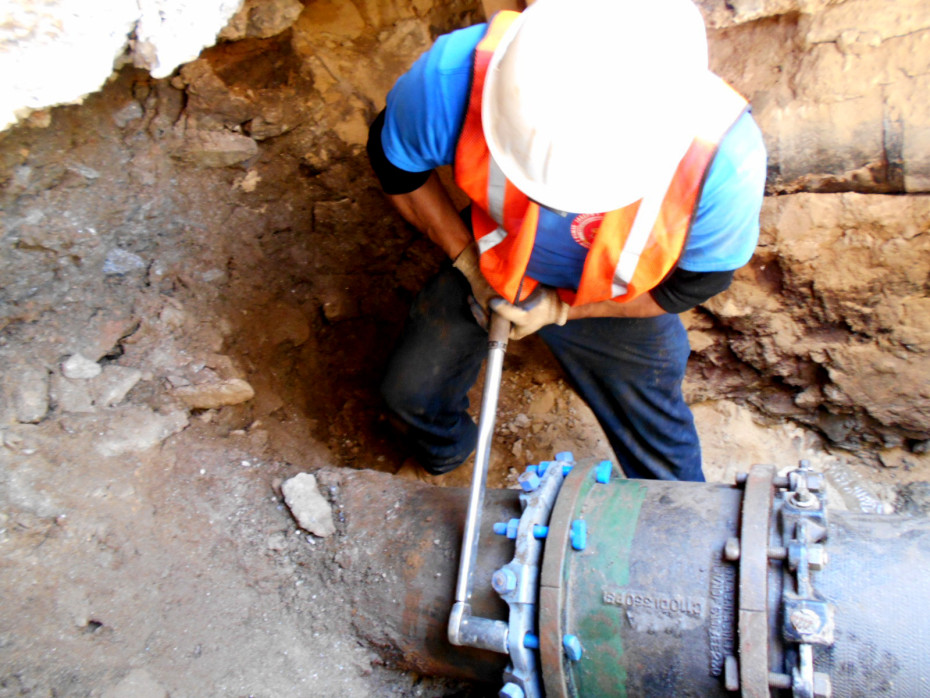 Main line water pipe is not easy to work on. Outside diameters of pipe can vary, as does material. Specialty fittings are needed, and everything must be perfectly aligned to ensure there are no defects or leaks. One technical error or improper fitting can result in inconvenience and loss of service for an entire community. In cases like this, TeamBalkan is up to the task.
Expertise in Manhattan water main work goes beyond the installation. Job site safety, proper back fill, and restoration of disturbed areas is also vitally important. Joseph L. Balkan Inc. has an award winning safety record, being recognized for its dedication to an all-around safe company culture. In addition, Balkan routinely tricks out all excavated materials, replacing it with clean back fill material. Finally, expert Balkan tradespeople have been paving and re-cementing disturbed areas to DOT code compliance for many years.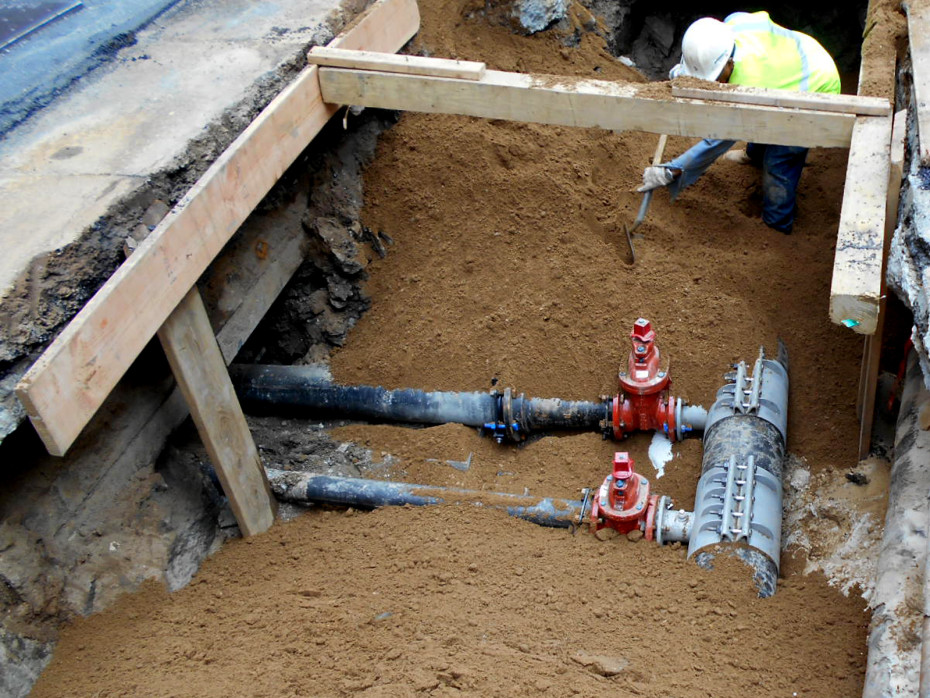 Cast iron and ductile water mains can last for over a hundred years without a problem. But older mains are more difficult to work on. As an example, the outside circumference of the pipe can vary, requiring specialty fittings or gaskets to connect properly. In addition heavy corrosion builds up inside the pipes. While corrosion poses no health hazard at all, loose corrosion can clog a service line or a tap connection. Therefore when older mains are worked on care must be taken.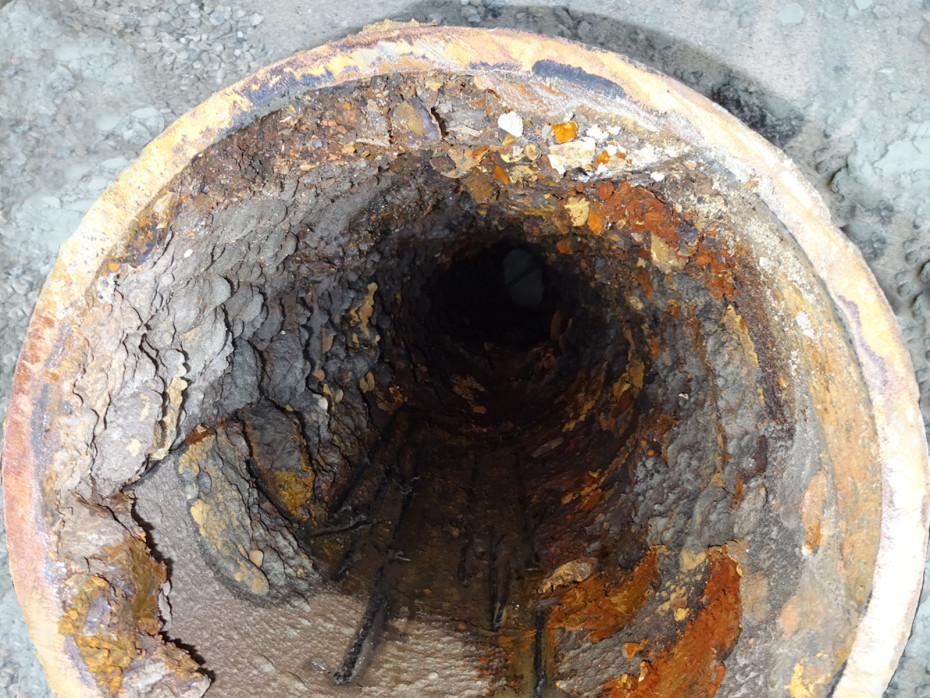 After repair work is done on a main water line, the line is usually flushed out by opening a fire hydrant. At first the water will run bright orange from the corrosion. Once it runs clear the hydrant is shut. Then each service line can be gently opened to flush out any pockets of air. Following this procedure with care avoids any service lines, water connection, meters, or plumbing from getting blocked up with corrosion or sediment. Handled improperly, work on a main line can result in leaks, loss of service, or property damage. Therefore, hiring the right water main contractor has its benefits. If you would like further information or expertise contact Balkan Sewer And Water Main.