New York, USA (APRIL 29th 2010) FOR IMMEDIATE RELEASE: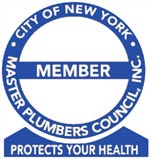 Balkan Sewer and Water Main Service has been proudly affiliated with the New York City Master Plumbers Council (NYCMPC) and The Sub Surface Plumbers Association (SPA) for well over 30 years. Paul R. Balkan is a Licensed Master Plumber and David Balkan has served on the Board of Directors of the SPA forover 20 years, and has been an active participant in trade related issues of all sorts.
By maintaining a membership in plumbing trade associations a licensed plumbing firm stays at the forefront ofcode changes,new technologies,and up-to-date job-site safety procedures.Membership assures the general public of a reputable plumbing firm that has integrity and takes pride in its chosen trade.
About the Master Plumbers Council
The Master Plumbers Council of the City of New York, Inc. (the MPC) is a not-for-profit trade association for licensed master plumbers in the City of New York. The present MPC was established by combining the Queens County Master Plumbers Association and the Kings County Master Plumbers Association. These associations date back to 1889. Our membership is mainly comprised of licensed master plumbers and is open to affiliate members such as supply houses, manufacturers, architects and other industry-related professionals. The MPC strives to better the industry through promoting education and clarification of code issues.
Through committees, the MPC meets regularly with various city agencies related to plumbing work (Department of Buildings, Department of Environmental Protection and the Department of Transportation, to name only a few). These meetings provide a platform by which our members have an outlet for clarification on rules governing the way in which they do work.
Communications within the association are available through monthly meetings, publications The Voice of the Licensed Master Plumber and courses offered. Training sessions have been set up regularly on various topics related to training, safety and government issues.
Our members have dedicated countless hours to committee work, code revisions and illegal practices and also serve on the Master Plumbers and Master Fire Suppression Piping Contractors License Board and the Department of Buildings Operational Subcommittee.
About the Sub Surface Plumbers Association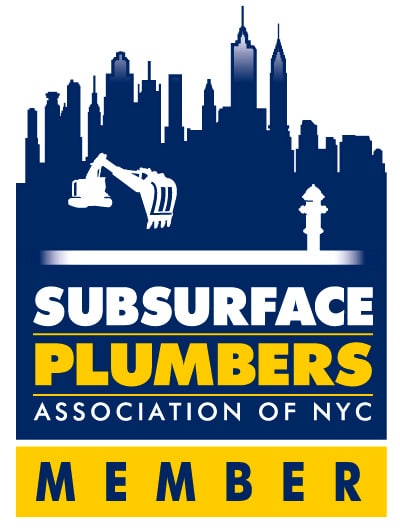 The Sub Surface Plumbers Association consists of licensed plumbing firms specializing in the performance of sewer and water main replacements, repairs, upgrades, and all other associated underground plumbing work.
For well over 30 years the S.P.A has kept its Membership up to date on all current and pending government rules, codes and legislation. In addition the S.P.A. provides a forum to keep abreast of new industry developments such installation methods and job-site safety issues.
With its close affiliation with the Master Plumbers Council, the two Associations provide a full range of services to its membership.
The Sub Surface Plumbers Association
104-09 Metropolitan Avenue
Forest Hills, NY 11375