Moving fire hydrants in NYC is specialty work, which requires great skill and knowledge. It also requires a great deal of coordination with the NYC DEP, and is closely monitored. As a property owner, or a developer, moving fire hydrants is often required or desirable. There are many reasons for this. Frequently an existing fire hydrant may block a future or existing driveway, or entrance to a building. In some cases a new hydrant is required by  fire code. Yet in other cases an old hydrant must be repaired or replaced. In all cases this work is closely monitored by the DEP, and requires strict adherence to code. Needless to say, great skill and professionalism is required in all cases.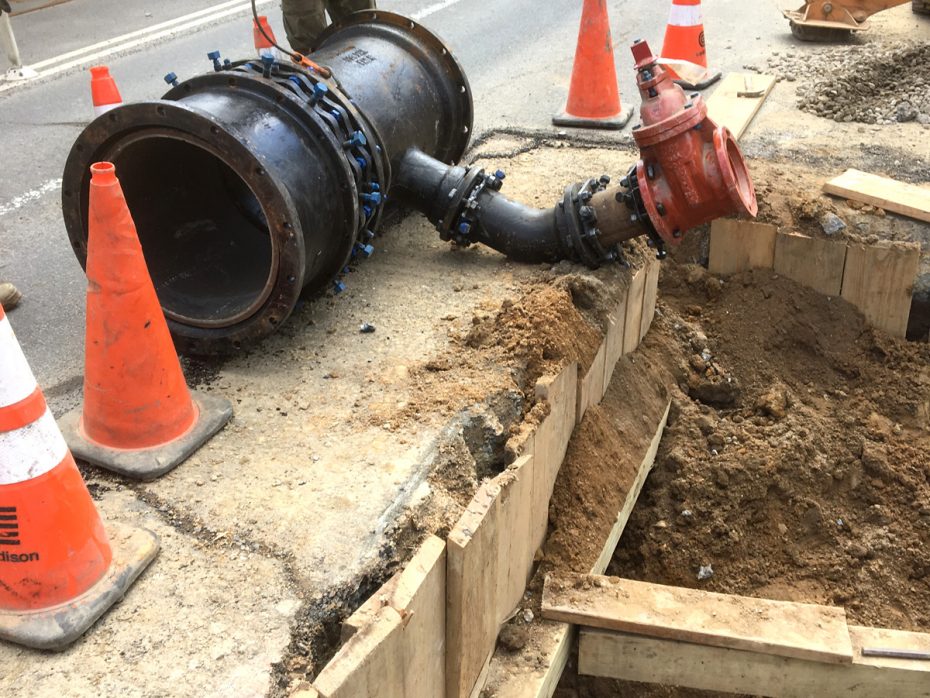 Moving fire hydrants requires NYC DEP approval
Because fire hydrants provide vital fire protection for the general public, and are owned by the city, they cannot be touched without permission. That includes moving fire hydrants, repairing them, or even opening them. In terms of moving fire hydrants, the DEP must give their permission ahead of any work taking place. There is an approval process that includes submitting sketches, and frequently multiple conversations with a DEP supervisor.
Part of being experienced at hydrant work in NYC is being familiar with the code, and the correct personnel to contact at the DEP. Just as an example, fire hydrants are not permitted to be within 5′ of a driveway, or pedestrian walkway.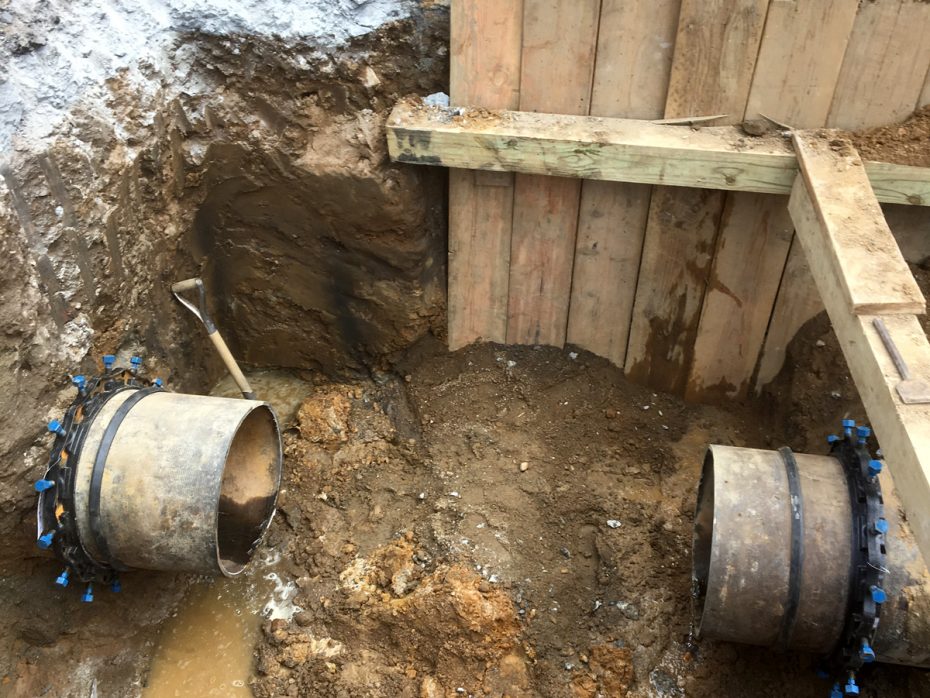 When moving fire hydrants permits are required
Just like with any work involving fire protection, multiple permits are required. Once the DEP gives their approval, a DEP permit is required. A DOT permit is also required, since the work will take place on a public sidewalk. Getting the proper permits is just another step in the process of being in compliance with the DEP.
Arrangements must be made with the proper DEP inspection division. The NYC DEP inspects various types of work, and there are different inspection divisions. Before any work is commenced, a DEP inspector must be arranged to be on site. The DEP charges by the hour for their inspection of any fire hydrant work.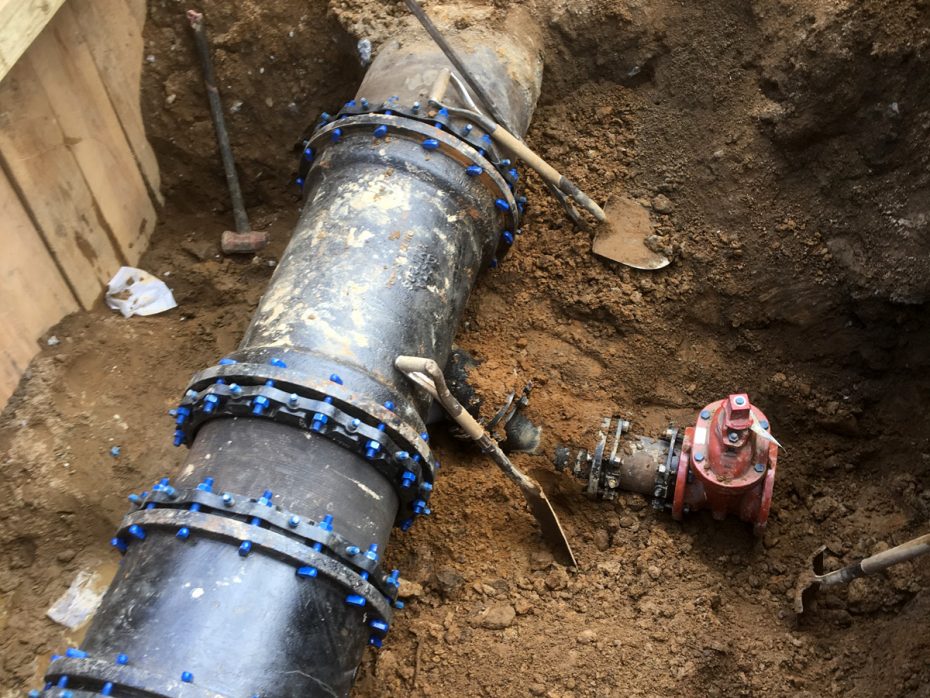 Using approved materials for NYC Fire Hydrant work
All of the material used to repair, replace, or install a new fire hydrant must be approved and to code compliance. In the case of moving fire hydrants, or replacing an existing fire hydrant, arrangements must be made with the proper DEP maintenance yard. It is typical for the DEP to supply the new hydrant, in exchange for the old hydrant being returned to them. This is done through approved paperwork, which includes requisition forms.
Approved materials also includes and fittings and pipe used in the work. Materials of a lower quality or gauge will be rejected, and will lead to job delays. Hiring a water main contractor familiar with code compliance, material requirements, and inspection procedures is always your best bet.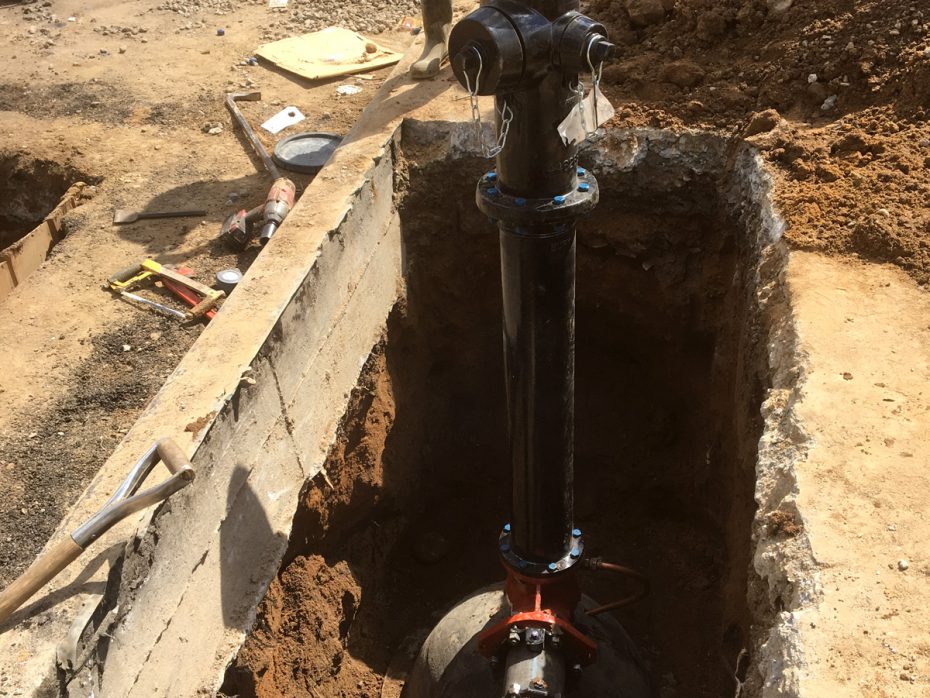 Skill and expertise for specialty water main work
Specialty underground water line work requires a unique skill set, equipment, and tools. Moving fire hydrants and installing new fire hydrants is no different. Fire hydrant work frequently involves working directly on a main city water distribution line, and installing specialty hardware so it functions properly.  Not only does a fire hydrant have its own main control valve, but it has drain base, an operating box, and fenders to protect it. Even after the installation is seemingly completed, the NYC DEP requires some finishing touches. The hydrant must be painted and stenciled with the number of the size main it is connected to. Even the fenders themselves must be filled with concrete, and the caps epoxied on to each fender.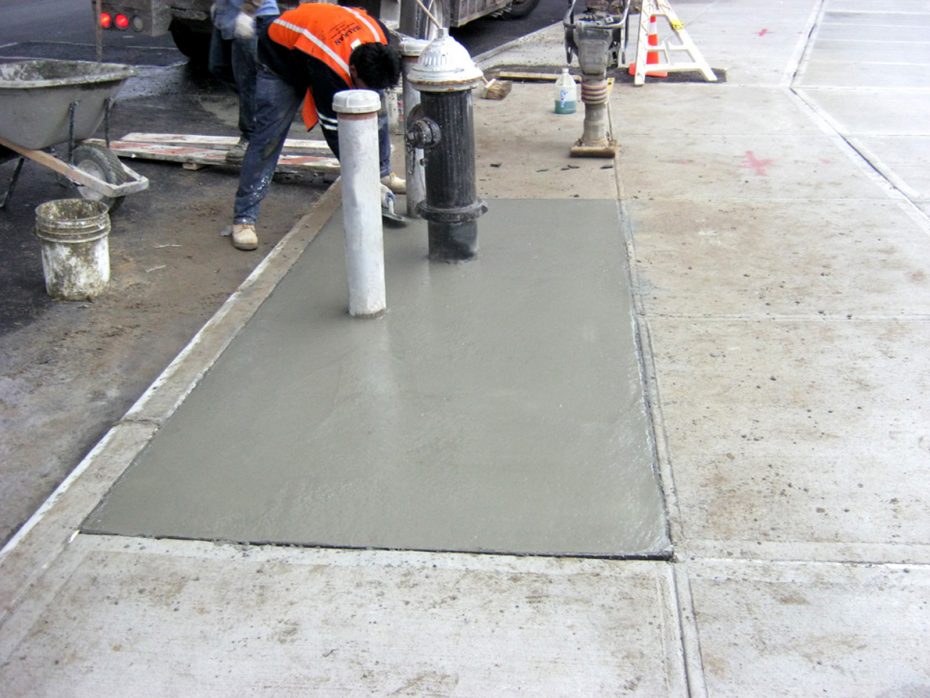 Trust Team Balkan for subsurface water line or sewer work
Whether doing specialty fire hydrant work, or any subsurface plumbing work, trust Team Balkan's 65 plus years of experience. The pros at Balkan are familiar with the approval and paperwork process, as well as the entire scope of each installation. This is your assurance of a timely start to your project, and a timely completion as well. All of Balkan's work will be done to strict code compliance, and under close supervision. This further assures you of a properly functioning installation, and all work being signed off by the appropriate governing agency. For expert advise, or a no obligation on-site visit, contact Team Balkan. Balkan has an expert staff that is available 7 days a week, and after hours as well.