Balkan Sewer And Water Main successfully performed around the clock services to repair a NYC MTA force main sewer break. New York City's subway's 100-year-old infrastructure is not the only reason passengers experience so many delays and disruptions. Problems can also be attributed to the gallons of water that make their way into the infrastructure. Water accumulates from rainfall and all the excess water that gets pumped from underground.
Water can certainly be an everlasting hazard, especially because it can land onto the electrical equipment and create a chaotic moment. For years, the MTA used plywood and sandbags in an attempt to stave off flooding. Unfortunately, these methods were not effective, and new strategies needed to be created.
When drainage issues occur or when a water main breaks, a temporary lake can immediately form outside. It can take time to get trains and crews where they need to be, which can cause a significant amount of frustration all-around. Sometimes the MTA has to suspend services between stations, and buses and other forms of transportation will have to be rerouted.
A Force Main Sewer Requires Around The Clock Services
In the particular case of this force main sewer, the pressurized waste water was actually pushing up through a pedestrian island in the middle of Queens Boulevard. This occurred every time the sewer ejector pump kicked in to send out the waste water. Needless to say, this sewer condition condition required around the clock services to remedy before a calamity occurred.
MTA Drainage Systems Must Operate Around The Clock
Did you know the MTA drainage system could pump out nearly 2 inches (5.08 cm) of rain every hour? Did you know the MTA's drainage system has nearly 300 sump pump rooms located along the tracks that are used to pass extra water into the sewer system? Many of these sewers are force main sewer systems. What happens each time there is an excessive amount of rain in New York? The MTA systems will be negatively impacted because the excess water will completely overwhelm the sewer system.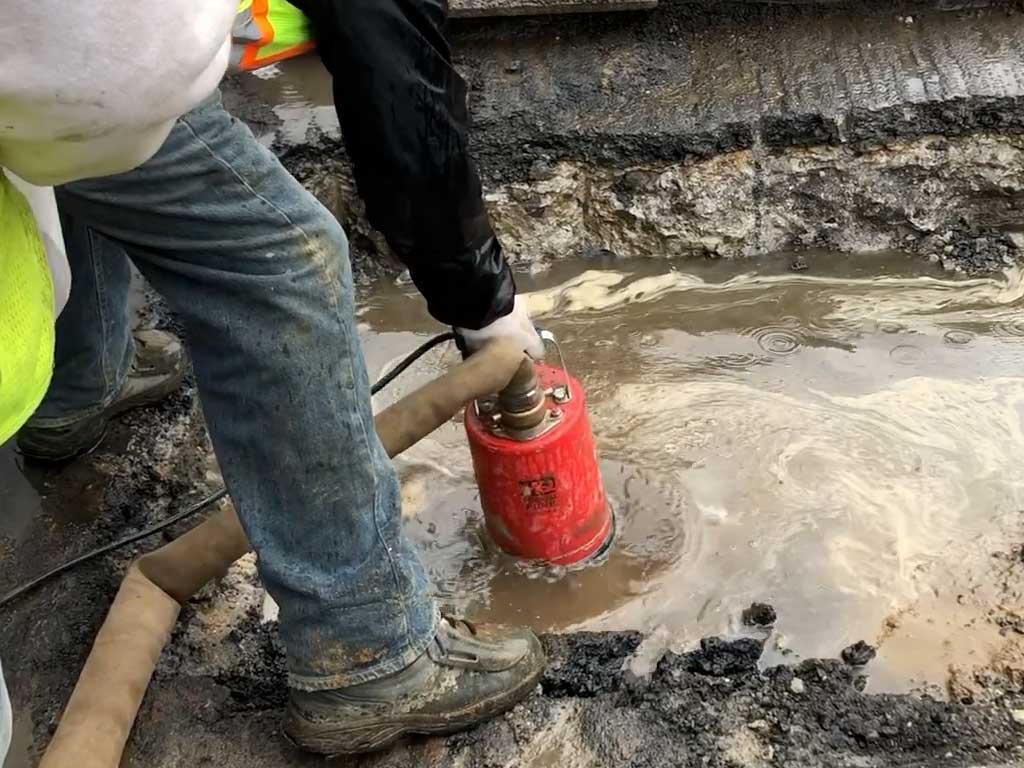 Sewers Do Not Sleep
Sewers do not sleep, so it is important to have around the clock services available, especially when work needs to be completed for a public facility. When sewer service is required, a sewer contractor should be called. The chosen sewer contractor should be trusted to perform all tasks in a timely and professional manner. It should not
When sewer emergencies require around the clock services, it should not matter if the service applies to a common household problem or if special services are needed, the sewer contractor should be able to complete all tasks in an efficient and professional manner. At Balkan Sewer and Water Main Service, we take pride in providing high-quality services and attention our clients needs.
Setting Up The Site: Safety Is Job #1
Before Balkan Sewer and Water Main Service begins work on a public facility such as the MTA, we always take the key steps to ensure the job site is properly set up. We want to ensure that the repairs, maintenance, removal, installation, etc. will be completed safely and successfully. When completing work for a public facility, utility companies will be called on to locate the underground utilities. Also, we depend on sewer records to ensure we will complete an installation safely. These steps are taken for routine sewer work, and for force main sewer work utilizing around the clock services as well.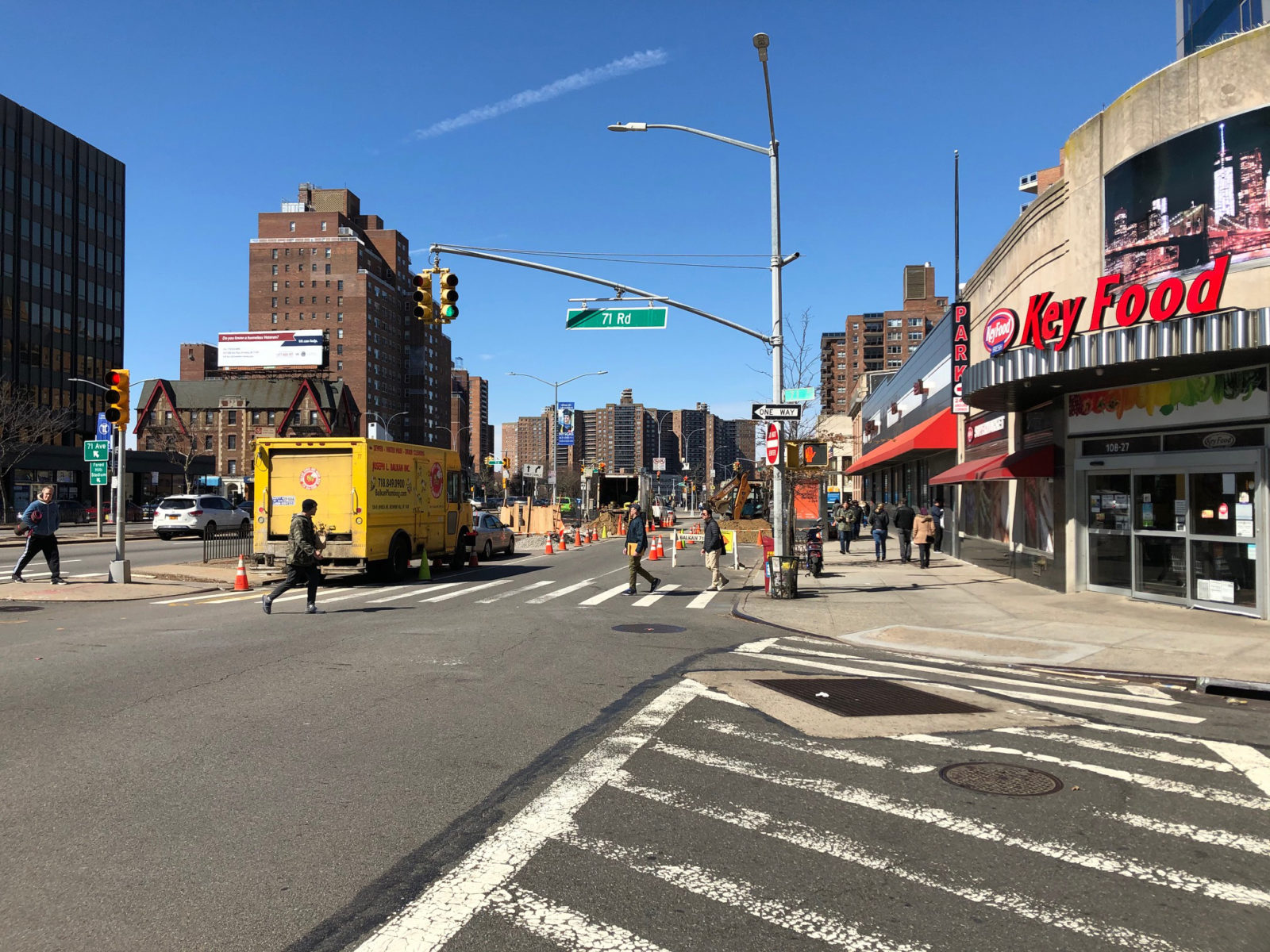 We respond to emergency sewer services, and we work around the clock until we have successfully completed the services requested from us. We tailor our services to what our clients need, especially when it is an emergency that will impact the public.
What Does Balkan Around The Clock Services Entail?
High-quality service
Evaluation of the site
Continuous oversight
Job site safety at all times
High quality domestically produced sewer pipe and fittings
Same day restoration
A clean work site that allows pedestrians and traffic to move through safely
When we arrive at a site, we always have a goal to provide the highest level of service that can be provided. Team Balkan wants customers and clients to be completely satisfied and pleased with our services. We also do not want to be a nuisance to drivers, passengers, pedestrians, and others in the community.
Here at Balkan we take pride in answering any question that clients and customers may have. That is particularly true during emergencies, because we know how frustrating and overwhelming things can become. If you have any questions regarding emergency situations and how around the clock services can be performed, please contact Balkan Sewer And Water Main.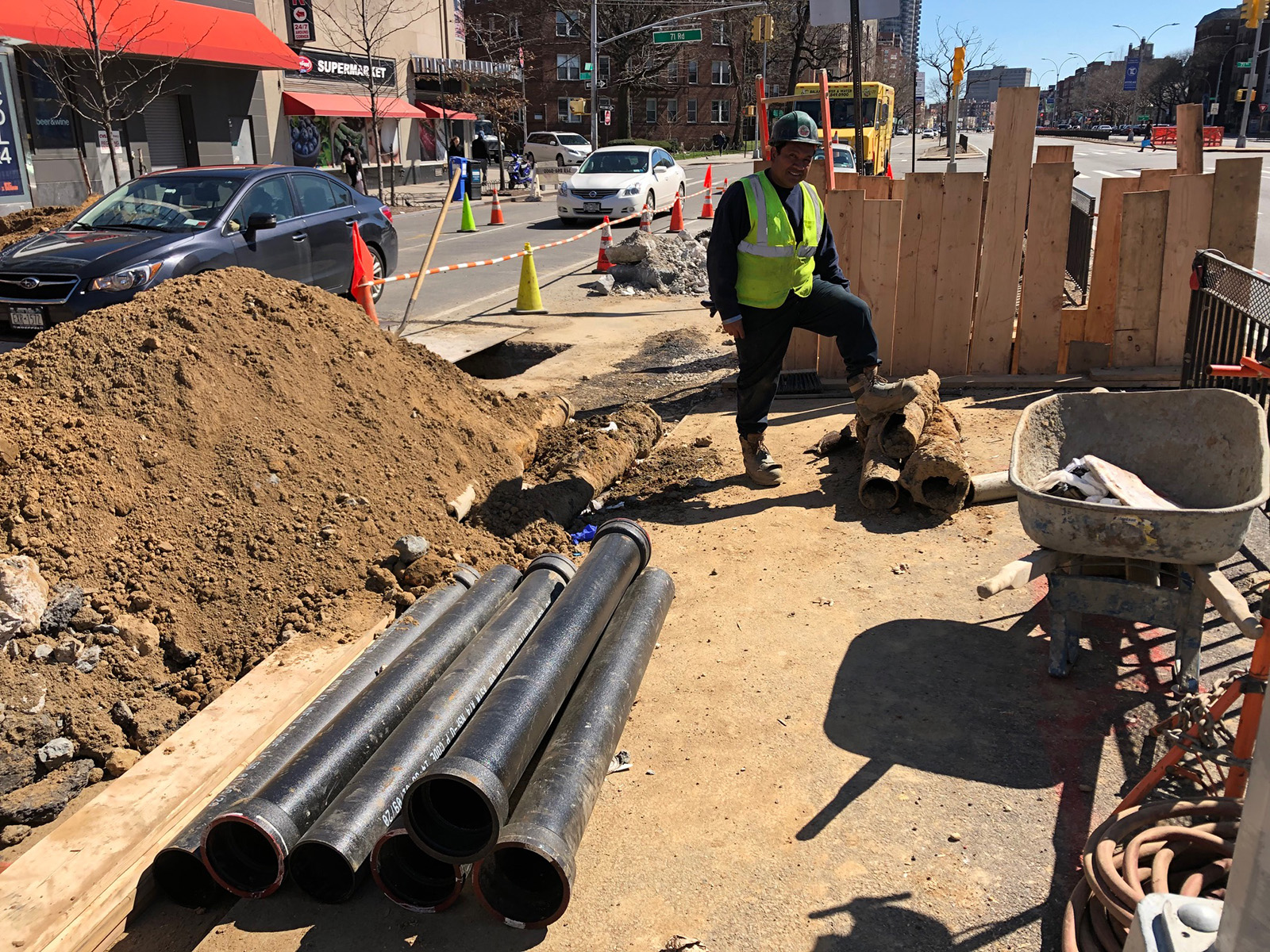 What Is A Force Main Sewer?
While almost all house sewer lines work on the principal of gravity, a force main sewer does not. In the case of this around the clock services sewer job, the waste water was ejected via a pumping station. That is because of two reasons. Firstly, an underground subway system is quite deep, actually deep than the city sewer itself. Secondly, there are so many utilities under Queens Boulevard the sewer pipe could not be installed with pitch to work via gravity.
Force main sewers are rare and unique in NYC. They require special fittings to hold the joint together, due to the sewer being under intense pressure. In some cases specialty pipe is also required. In almost 70 years of performing sewer line replacements, this was possibly only the 3rd force main sewer Balkan had ever encountered. Even with that said, if it's underground and it's plumbing, we do it. After over 70,000 customers, and almost 70 years, we are "The Team You Trust".