Building the home or building of your dreams can be an incredible experience for anyone. One of the most important yet overlooked aspects of a new home is your new construction sewer line installation. Installing a sewer line for a new construction project is unique. A new sewer line it is not the same as replacing the sewer line of an existing home or building.
If a new sewer line needs to be installed, it generally means a new home or building is being constructed. In some cases an existing home or building is going through a major alteration. Many folks do not realize that a major alteration frequently also requires that anew sewer line be installed. Regardless of what situation applies to you, installation of a sewer line is no easy feat, and it requires approved plans. Most common plumbing projects will take place inside of your property. However, a sewer line installation will generally extend beyond your property and into the street. This means that multiple agencies may be required to inspect the work. In NYC inspections would presently be required by both the DEP and the Department of Buildings.
A New Sewer Line Installation requires plans and inspections
The process for installing a sewer line requires a more in-depth approach and more attention than a repair or a replacement. It also requires approved plans detailing the job in order to obtain all the necessary permits. Approved plans and inspections assure that you'll receive the required sign-offs from the Department of Environmental Protection. Sign offs usually are available shortly after the installation has been completed. At Balkan Sewer And Water Main, we will make sure all city inspections have been passed, and that all permits have been acquired. You might be surprised how many times contractors install sewers without proper paperwork or inspections. That leaves you, the owner, without the vital sign off required for your certificate of occupancy. Always require a copy of the sign off before paying in full for your new sewer line installation.
Every building will need a sewer line that will connect all waste water drainage pipes from kitchens, bathrooms, and other utilities to the municipal sewer system. In most cases provisions will also have to be made for removal of storm water runoff. New homes and new commercial buildings will require sewer line installation from experienced licensed local sewer contractors. A sewer line installation for a major alteration or a new building can be a fairly complex process. It requires attentive to measurements, slope of pipe, and substantial excavation to ensure you receive the best results. In many if not most cases dry wells or detention tanks may have to be installed as part of your sewer system.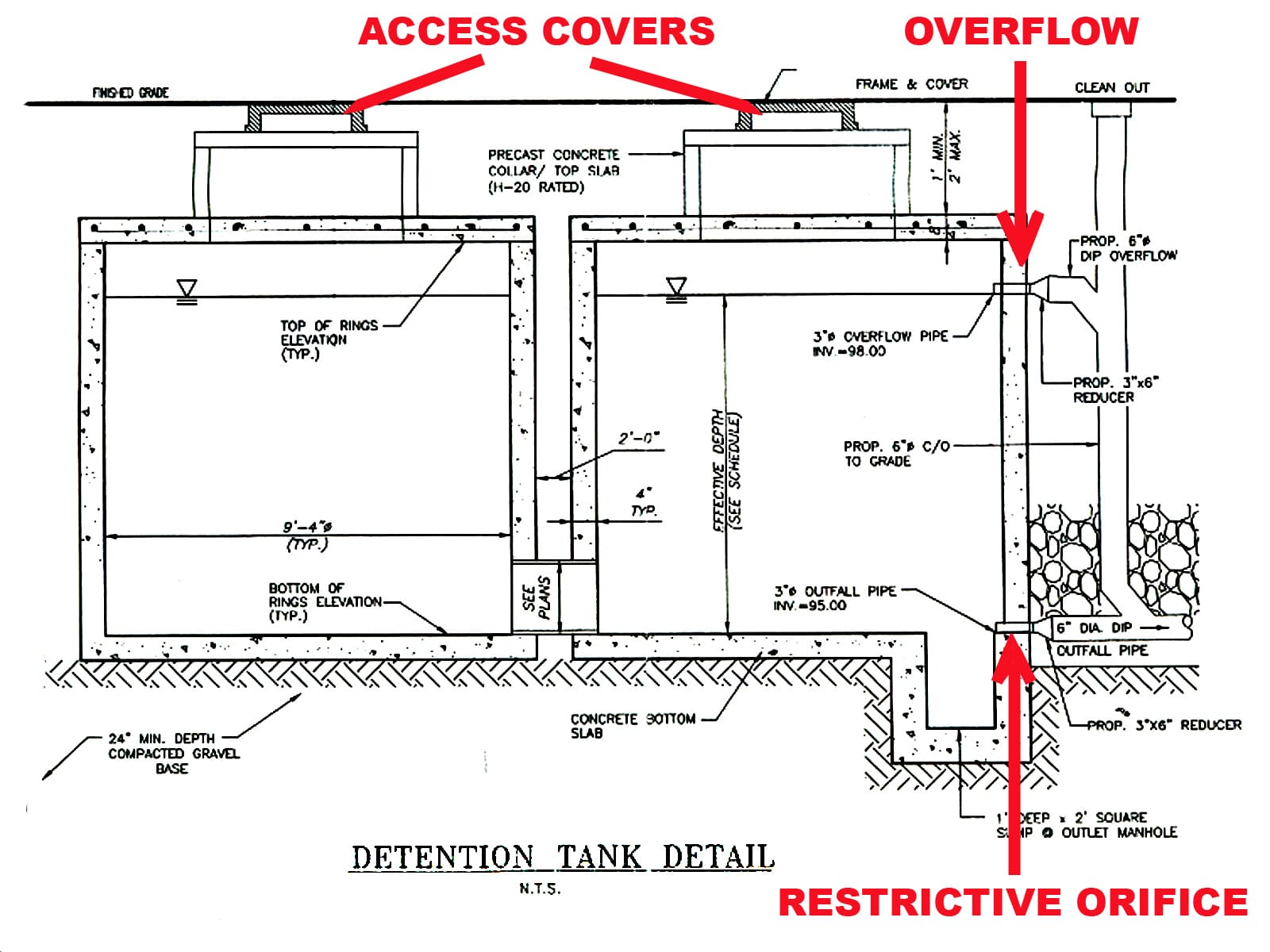 Detention Tanks and Dry Wells
Dry wells and detention tanks are installed to either retain storm water, or to detain it for a period time. Without getting into the technicalities of either, they add substantially to the cost of any new construction sewer line installation. They typically require heavier equipment than is needed for a typical house sewer installation. Similar to a new sewer, both a detention tank and a dry well require approved plans. Each sewer line is also carefully inspected by the appropriate city agency.
Selecting the Best Material for NYC Sewer Line Installation
When you are installing a new construction sewer line, it is critical to choose the right materials. There are different options for sewer line installations that are being widely used. The durability, cost, and service life are all key factors to consider. The previously mentioned factors, along with the climate and soil conditions, can have an impact on the final decision.
Cast Iron soil pipe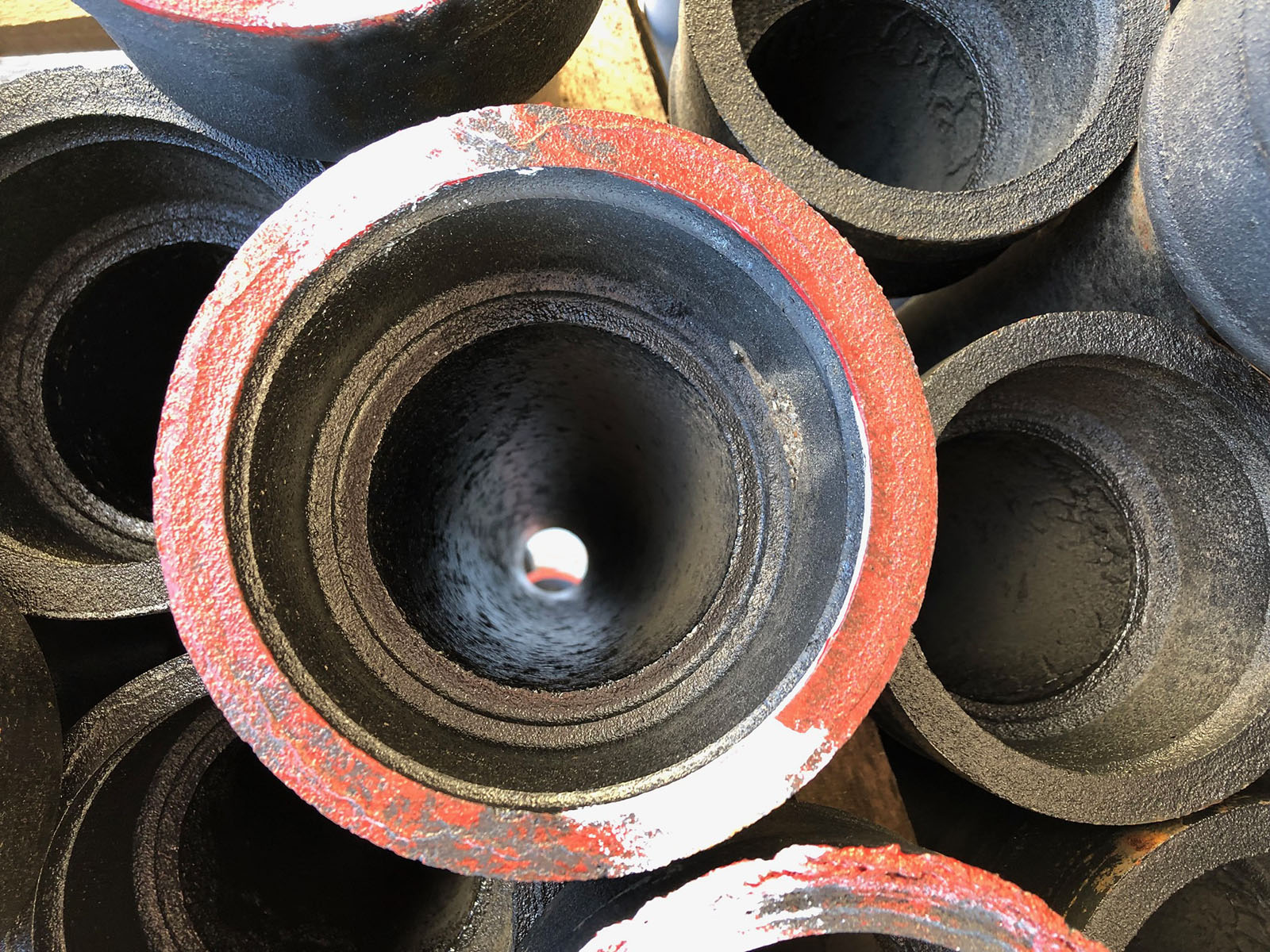 Ductile iron pipe
Ductile Iron is a type of cast iron that has been designed so that it can contort moderately without bending, breaking, or cracking. As a result, ductile iron pipes are known for their durability and their ability to avoid extensive damage. Ductile iron pipes are frequently used in conditions where extreme vibrations are known to occur, such as near subways or elevated train tracks. If there is unstable ground conditions ductile iron pipe is also frequently used as it it less prone to break due to ground settlement. Therefore, ductile iron pipes are not only suitable for water mains, but wastewater pipes as well.
Vitrified Clay sewer pipes
Clay pipes are commonly referred to as vitrified clay pipes. They are known for their strength and their ability to resist most forms of corrosion. The strength and durability of clay sewer pipes can greatly exceed your expectations. The mortar that is used in pipe joints will generally deteriorate before the vitrified clay pipe.
PVC plastic soil pipe
PVC is both lightweight and corrosion-resistant. Although PVC plastic is light in terms of weight, it is also very strong. PVC plastic is low cost and easy to work with, and this makes it a preferred choice for many commercial and residential projects. PVC plastic is also known for its resistance to sulfuric acid corrosion that has been bacterially generated. However, one of the disadvantages of PVC plastic is that the bulk of its strength will be lost after about 50 years.
As experienced sewer service contractors, the Balkan team will help you decide which material will be the best fit for your new sewer line installation.
New Construction Sewer Line Installation
Can you imagine the impact if your sewer line is not properly installed? A minor crack between connectors or a line that has not been properly laid that cannot handle the pressure of the ground can be the result of an incorrectly installed sewer line. Generally, you will not have to worry about your home's sewer line because it is working as it should. What many folks also do not realize is that there are a variety of sewer line connection types. The connection type can actually have bigger cost impact than the size or type of material used.
However, there will be times when problems arise because the line was not installed the right way. How will you know if your sewer line was not installed correctly? When the backfill that covers your pipe settles, it can cause the piping to break. If rocks are sitting on top of the pipe, this can also result in damage.
There are various ways sewer pipes and lines can be damaged. Therefore it is important to hire professionals to complete your sewer line installation. A proper installation process takes precedent over of taking it on as your next DIY project. Our skilled trades people and technicians have been properly trained and certified to complete sewer line installations. Our entire team knows the layout of the sewer systems throughout NYC. But perhaps more importantly to you, we know the process from start to finish.
The Balkan Advantage
Balkan's work will give you peace of mind that the sewer line installation process will be completed with high-quality materials. High quality materials will be matched by a skilled installation that meets or exceeds code requirements. We know how important it is to work with as few disruptions as possible, especially when you have neighbors. We will work diligently to ensure your sewer line installation process is seamless. Our work will not result in you being the neighbor that is causing a disturbance.
Sewer Line Maintenance
While the proper installation of a sewer line is critically important, so is the maintenance of a sewer line. Every sewer line will need to be properly maintained and serviced on an annual basis. While the sewer line installation process can occur without hiccups, there are common problems that can occur throughout the life of your drainage and sewer system. However, annual maintenance and inspections can ensure your sewer line does not give you any major problems over the years.
If you fail to maintain your properly installed system over the year, major clogs can form that can result in extensive and expensive damage to your system. The Balkan team uses high-quality technology, including video equipment, to check your sewer line for any potential issues. If any issues are discovered during the video inspection, we will take the necessary steps to unclog the system, so your pipes can have a clear path.
Meet Team Balkan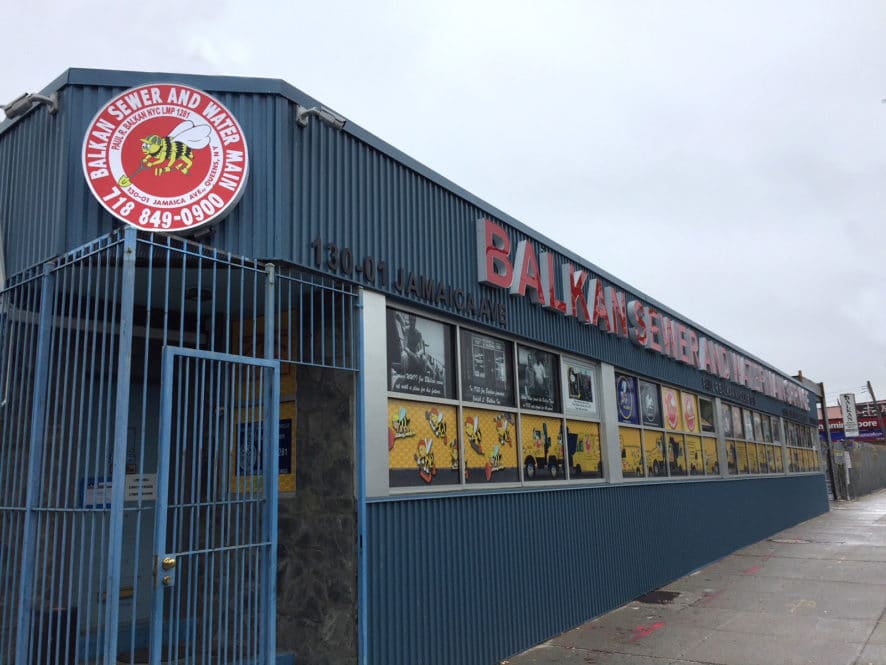 When you meet with our sewer line installation team at Balkan Sewer and Water Main Service, we will ensure you have one on one time. This will enable you to gain a clear understanding of the process and what you can expect. Balkan will gain a full understanding of your new construction sewer line design plans. We will then provide you with the best solutions and advice prior to commencing work on your home or building.
We will make sure the construction process goes as smoothly as possible. When you contact the Balkan team, you can be comfortable in knowing your new sewer line system will last for many years to come. When you need sewer line installation service in NYC, we are the team you can trust. Contact us today at (718) 849-0900 to speak with one of our experts and request a free estimate.
Our team of experts is always available for assistance regarding new construction sewer line installation or sewer line replacement. Balkan Sewer and Water Main Service look forward to hearing from you and getting your project completed as quickly as possible, just the way you imagined it. We are committed to the highest quality service that our customers expect.