New home sewer lines are a vital part of any new building or property development. New sewer connections for a home or group of homes must follow approved plans and meet applicable DEP and Department of Buildings code. Each of the five boroughs of New York City have their own distinctive characteristics and this applies to subsurface work as well. On a recent new home sewer line installation project in the Bronx solid rock was encountered that completely surrounded the city sewer itself and was only about 4′ below ground level.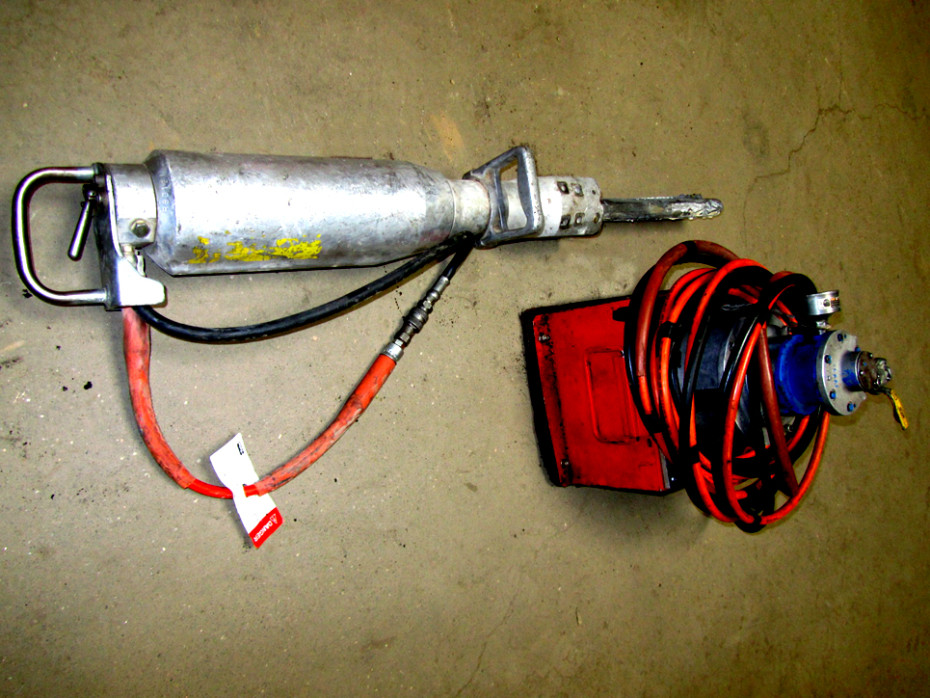 Balkan Sewer And Water Main Service was hired for this project. Balkan is a NYC sewer contractor that has the experience, expertise, and specialty tools to handle virtually any job site condition. This extreme rock condition was no exception. Balkan worked seamlessly and continuously utilizing a hydraulic rock breaker to crack and remove the rock allowing for the home sewer connections. By building a riser connection Balkan avoided having to break rock all the way down to the depth of the city sewer. A riser connection is a vertical section of sewer pipe that is installed directly on top of the city drain system. This type of connection required great expertise and a series of DEP inspections in order to receive a sign off.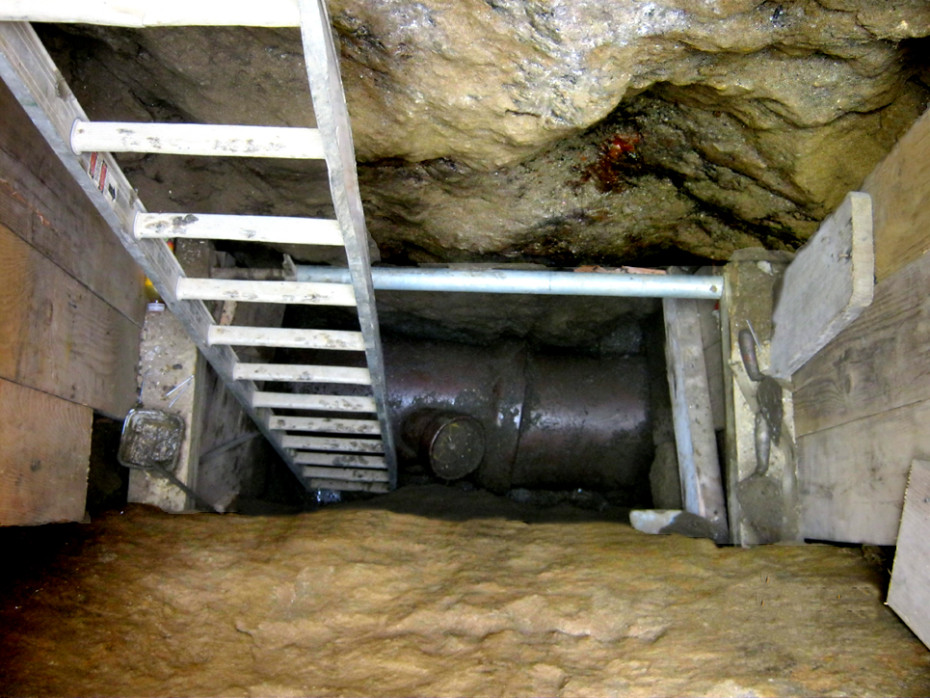 Riser connections have to meet strict DEP specifications and adhere to an accepted plan detail. If a sewer contractor is not familiar with the various types of home sewer connections cost overruns can occur. Balkan is a sewer contractor that is familiar with all the different types of sewer line connections and to use of build each and every one of them to their customers best advantage.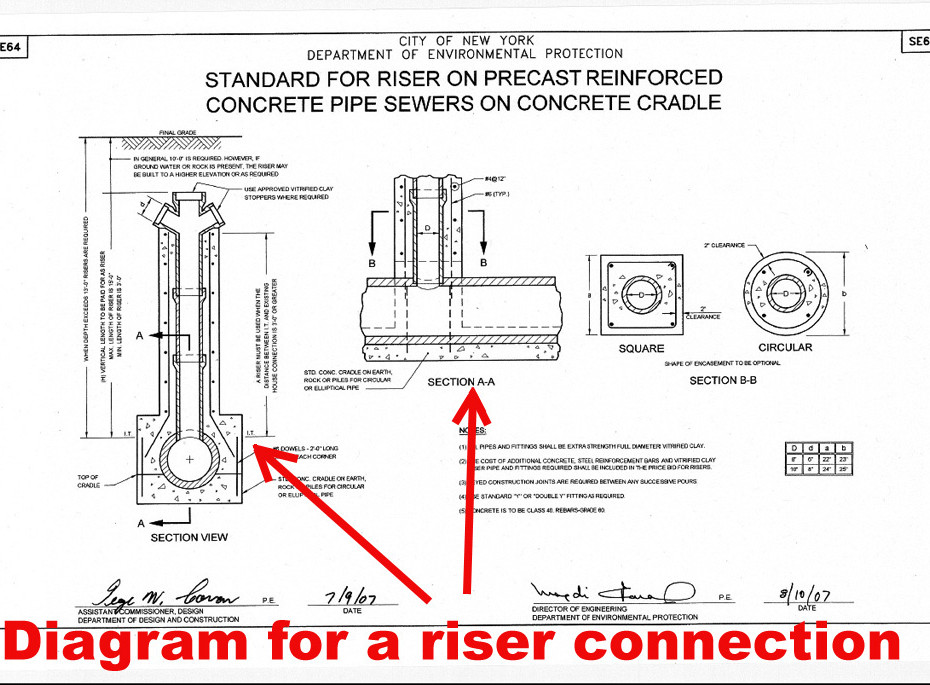 When a property is to be developed, upgraded, or new homes are being built count on Balkan Sewer And Water Main Service to provide the expertise to advise you and provide the most cost effective solutions. Our team of professionals will carefully adhere to approved plans, expedite the permit process, and have your sewer and water line installation signed off in a timely fashion. On a daily basis more New Yorkers trust Balkan for all of their subsurface plumbing needs than any other plumbing contractor.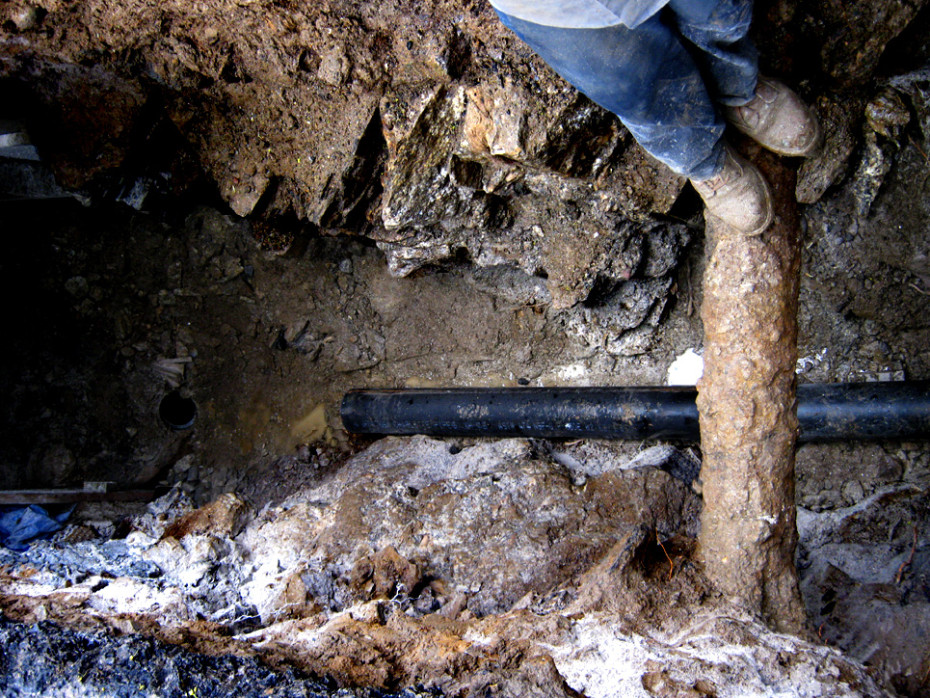 Learn more about home sewer line connections
When a new house sewer is installed in NYC there are six basic types of connections. The most usual is the spur connection and it is also the least costly when it is available. As time has passed it is more and more usual for building lots to be split and previously undeveloped lots now being developed. Due to that fact more often than in the past other types of connections have to be utilized and built. If you are developing a property in NYC it is important to familiarize yourself with these connections as they can add substantial cost to a project.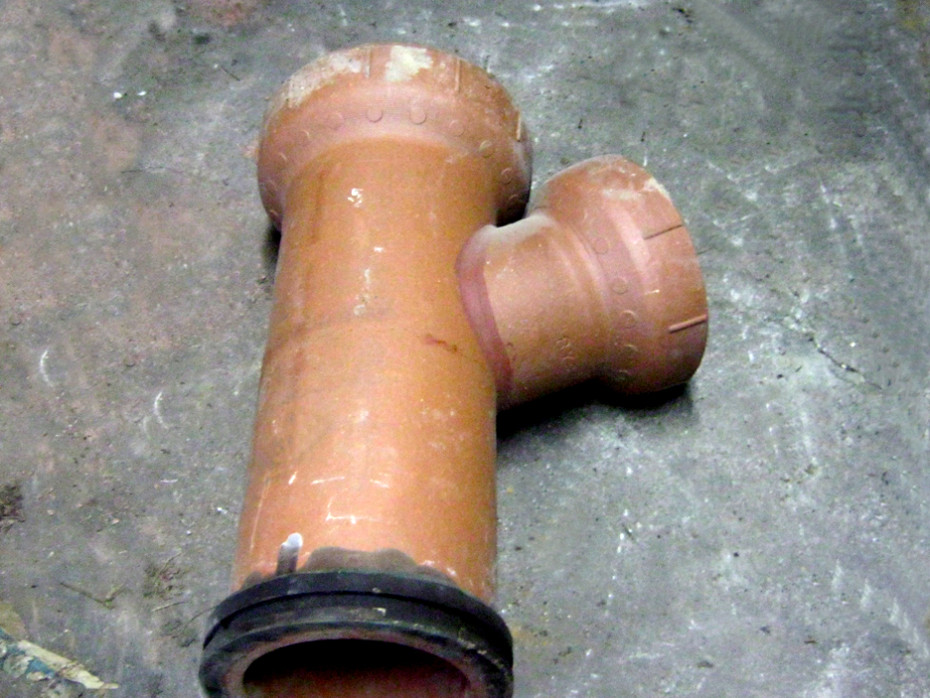 A spur connection is the most common of all connections used for a house sewer. Basically a spur on a city sewer is a Y in the city drain system with a plug on the outlet side to be used for future connections. The spur itself is typically 6″ with the exception being 8″ sizes in Manhattan where the minimum size for a house sewer is 8″. Having a spur available for connection prevents the need for drilling into the public drain pipe which is more costly and if not done properly can cause damage to the public sewer. In most cases a spur is ideal for a new sewer line connection.