When a property is developed, or a building is upgraded, in more cases than not a new house sewer is needed.  New sewer line cost is affected by a number of factors such as the depth or the length of the run. Utility obstructions and ground conditions also come into play. Another factor concerning new sewer line cost is the type of connection to the public sewer that is needed.
Of the six various types of connections that are legal for a house sewer, a new riser connection is amongst the most expensive. To build a new riser  also requires a great deal of skill. The only type of connection that requires more skill and involves a greater expense than a riser is when a new manhole connection is required.
Why building a riser adds to new sewer line cost
On a typical round or oval shaped NYC public sewer there are five distinct steps involved in building a new riser. Each of the four steps requires a NYC DEP field inspection.
Exposing the full circumference of the city sewer is required unless there is an existing concrete base under the city pipe. After the pipe is fully exposed a form must be built and approved re-bar put in place. This preparatory portion of the work can be done prior to DEP inspection .
The second step is encasing the exposed section of the city sewer with an approved concrete mix which must be a minimum of 4,000 PSI concrete. For any pours greater than one cubic yard a ready mix concrete must be delivered to the job site.
After the concrete sets on the pipe encasement a core drill is placed on top of the city sewer and the opening for the new connection is made. Typically a riser is 8″ pipe as it must be one size larger than the actual house sewer. This means that a 9″ core drill is made to allow for the size of the outer diameter of the riser pipe.
After the core drill opening is made the riser itself can be built typically by using 8″ extra heavy cast iron pipe. A riser usually requires a 6″ opening facing either side of the roadway that is plugged. The extra opening allows for a future house connection on the opposite side of the street. There is also an opening on the top of the riser that is capped to allow for any future maintenance.
The last step involved in building a riser is placing the correct size form around the riser and having approved re-bar in place. Then once again an approved concrete mix is poured inside the from. All pipe encasement in NYC must be done using concrete that is a minimum of 4,000 PSI.
Obviously the building of anew riser is time consuming and must be carefully coordinated with the DEP inspection division. Building a new riser can easily add two to three days on to a typical installation, greatly increasing the new sewer line cost.
[button link="/contact-balkan-plumbing/" bg_color="#EA6E24″ window="yes" size="large"]Get FREE expert advice today![/button]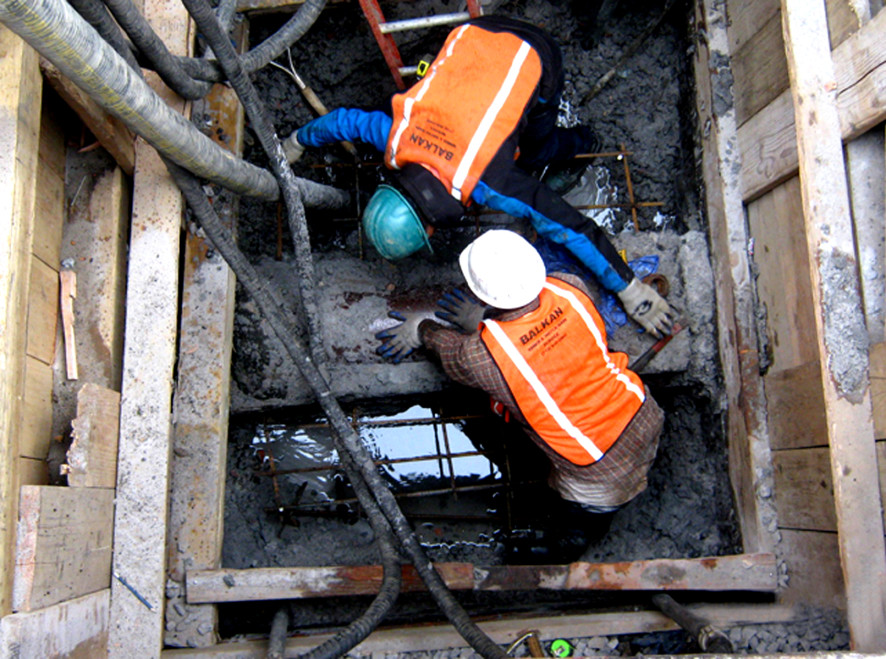 A new riser connection is required on Bay Parkway in Brooklyn
A new building was constructed for a school located on Bay Parkway in Brooklyn.  Bay Parkway is one of the busiest roadways in Brooklyn, and it contains many underground utility lines. While any new house sewer for this location would be expensive, a new riser connection added substantially to the new sewer line cost. Many sewer contractors were considered for the project, however Balkan was highly recommended and awarded the job.
A utility mark-out was requested by Balkan and was performed by the NYC 811 system. This confirmed the existence of multiple underground utility lines belonging to various service providers. Because of this much of the excavation was performed by hand until all utility lines were carefully exposed. The new line was carefully run with proper pitch so the exact height required for the riser connection could be exactly determined. Even though most risers are to be 12′ below grade, Balkan had to ensure there would be adequate pitch on the pipe.
The project proceeded without a hitch with each different aspect of the installation receiving and passing a DEP field inspection. A passed field inspection ensures that a sign-off will be received. Without a sewer sign-off a new building cannot receive a certificate of occupancy, commonly referred to as a C of O. Balkan in-house paving crews provided same-day restoration, which meant a flush and safe travel surface just in time for the weekend.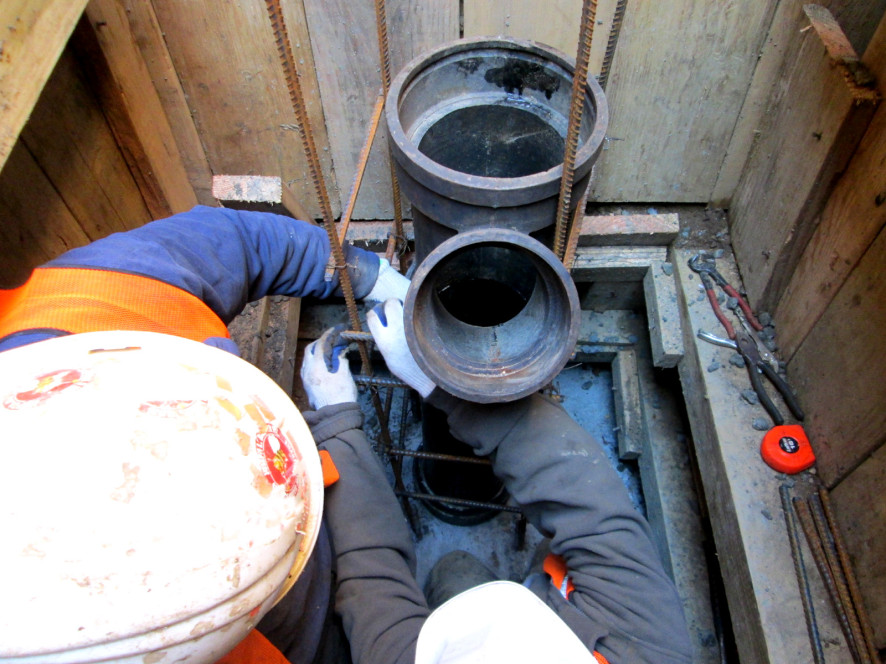 Different house sewer line connections explained
When a new house sewer is installed in NYC there are six basic types of sewer connections. The most usual is the spur connection and it is also the least costly when it is available. As time has passed it is more and more usual for building lots to be split and previously undeveloped lots now being developed. Due to that fact more often than in the past other types of connections have to be utilized and built. If you are developing a property in NYC it is important to familiarize yourself with these connections as they can add substantial cost to a project.
The six basic connection types:
Spur connections
Fold in conenctions
Curb connections
Drill in connections
Riser connections
Manhole connections
Learn more about different house sewer line connections by reading this detailed explanation.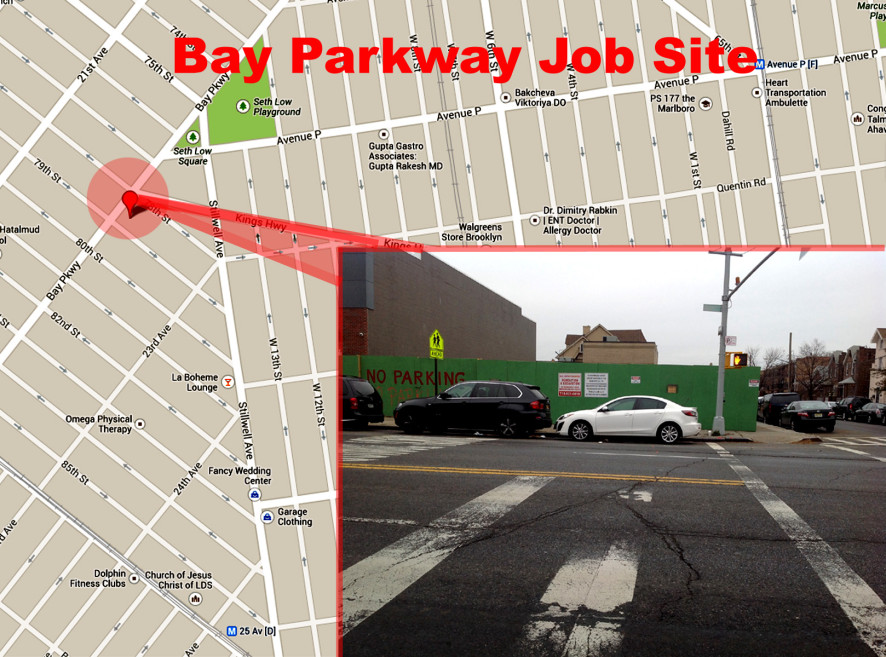 [button link="/contact-balkan-plumbing/" bg_color="#EA6E24″ window="yes" size="large"]Get a FREE on-site visit today![/button]
[credit]