New York City sewer line replacement and sewer line repair work requires more care and expertise than the average person realizes. NYC has a great many underground utilities that can be found in all of the boroughs – not just Manhattan. Even when utilities are carefully marked out and NYC sewer contractors abide by the New York 811 system difficult situations frequently arise. A warning sign of a heavy presence of underground utilities is when no above-ground poles for electric or telephone lines are present.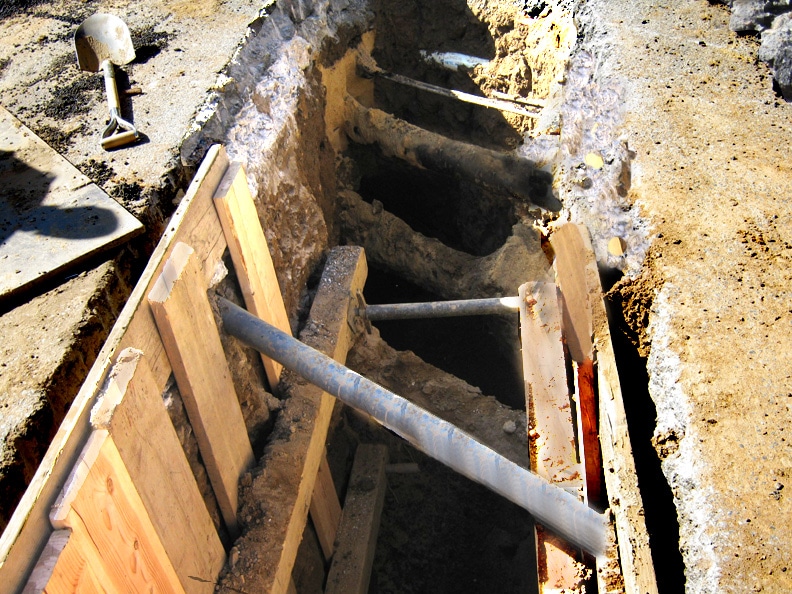 In these days of fiber optic cables and specialty transmission lines damage can run from the thousands of dollars to the hundreds of thousands of dollars if utility lines are not marked out, or work is performed without proper care.  The potential inconvenience and damage to the end users, the residents and businesses of NYC, can be even more costly. Needless to say damage to underground utilities typically  exceeds the cost of any New York sewer repair or sewer line replacement.
Balkan Sewer And Water Main Service works with extreme care and adheres strictly to utility mark-out regulations. In cases where there is a 'heavy' presence of underground utilities Balkan will sawcut the roadway and excavate by hand until all utilities are clearly exposed. Taking extra care to avoid utility damage is a reputable sewer contractors obligation. Calling for utility mark-out prior to performing sewer line repair or sewer line replacement work is also the law.
About Dig Safely New York – Call 811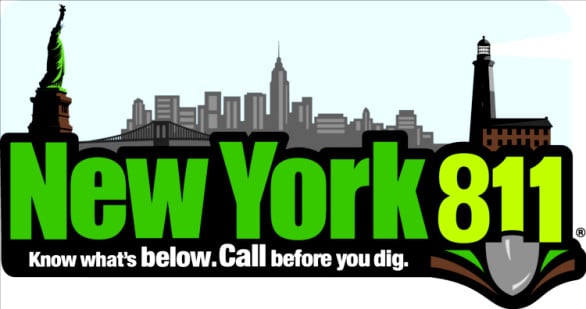 Courtesy of Dig Safely New York:
Dig|Safely New York was established in 1969 and promotes an easier and safer digging environment. It serves the entire state of New York outside of Long Island and New York City, which is covered by New York City One-Call. The not-for profit organization, located in Syracuse, NY serves as a message handling service for member facility owners and operators, taking information about planned excavations and distributing this information to its various members. Each member facility operator / owner then takes responsibility for marking the location of their underground facilities at the proposed excavation site. Note that Dig|Safely. New York is not a utility, and does not physically locate any underground facilities.
Customer Service Representatives at Dig|Safely. New York are available 24 / 7 to receive and process calls to the toll-free phone number (1-800-962-7962), or via three digit dialing with the recently introduced 811 program. With each call, Dig|Safely. New York notifies an average of six utility owners, saving excavators time and money!