An overview of New York Citys underground sewer system should start with a bit about it's underground fresh water supply. In many ways the two systems work hand in hand, and many millions of New Yorkers depend upon them each and every day. About 1.4 billion gallons of safe drinking water is delivered to more than 8 million residents of New York City. Another million people who live in Orange Counties, Putnam, Ulster, and Westchester are also served each and every single day. The sources of drinking water in New York City are supplied by a vast network of 19 reservoirs and several controlled lakes; the water is stored in a 1,972 square-mile watershed that extends 125 miles west and north of New York City. Millions of New Yorkers, and visitors alike, lives and well-being depends upon the various water supply facilities and wastewater treatment systems.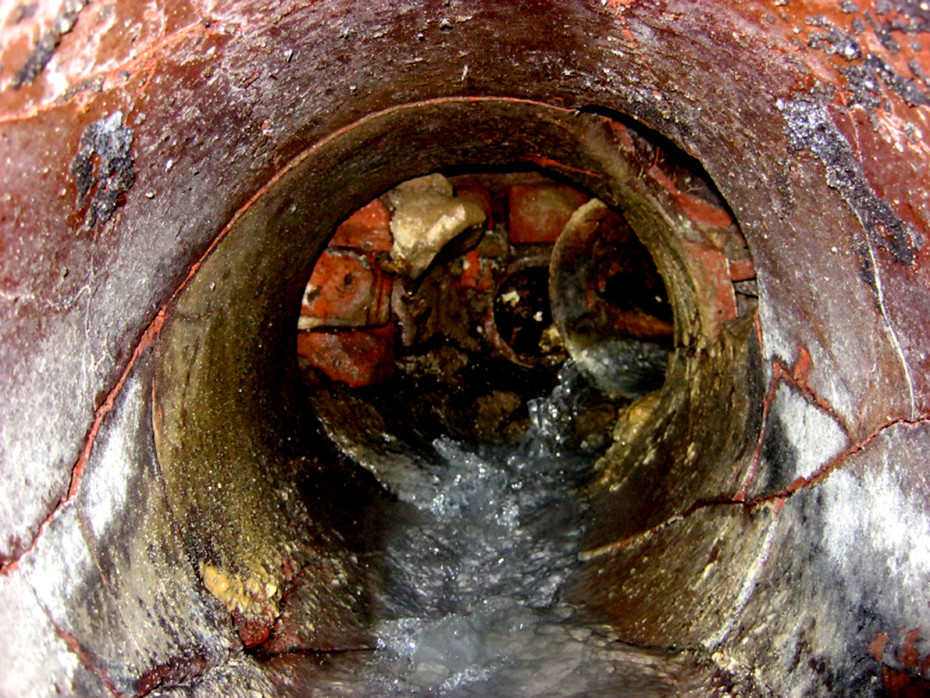 These millions of New Yorkers are walking, sleeping, eating, and working above an elaborate network of pipes that comprise the underground sewer system. The system overseen by the NYC DEP also includes a network of  main water lines. With such a massive underground water and sewer system affecting everyone in the city, each person should take responsibility in keeping the system running properly. This is helped along by disposing household chemicals and garbage properly, conserving water, and having positive attitudes concerning water quality in the city's surrounding waterways.
New York City's sewer system – where waste water goes
New York City's underground sewer system stretches through more than 6,000 miles of pipes. Along the pipeline, there are 135,000 catch basins, and 494 permitted outfalls to discharge Combined Sewer Overflows (CSOs) and storm water. The system is complemented by 93 wastewater pumping stations to transport used water to 14 treatment plants located throughout the five boroughs including Manhattan (New York County), The Bronx (Bronx County), Brooklyn (Kings County), Queens (Queens County), and Staten Island (Richmond County).
The New York City Department of Environmental Protection, especially the Bureau of Wastewater Treatment (BWT) is responsible for all operations and maintenance procedures of the facilities related to the sewer system. The bureau has 1,900 employees, an annual capital budget of $114 million, and an annual operating budget of $262 million. About 1.4 billion gallons of wastewater discharged by more than 8 million residents is processed at the treatment plants. After the treatment process is done, the wastewater is transformed into effluent or high quality treated wastewater and released into the city's surrounding waterways.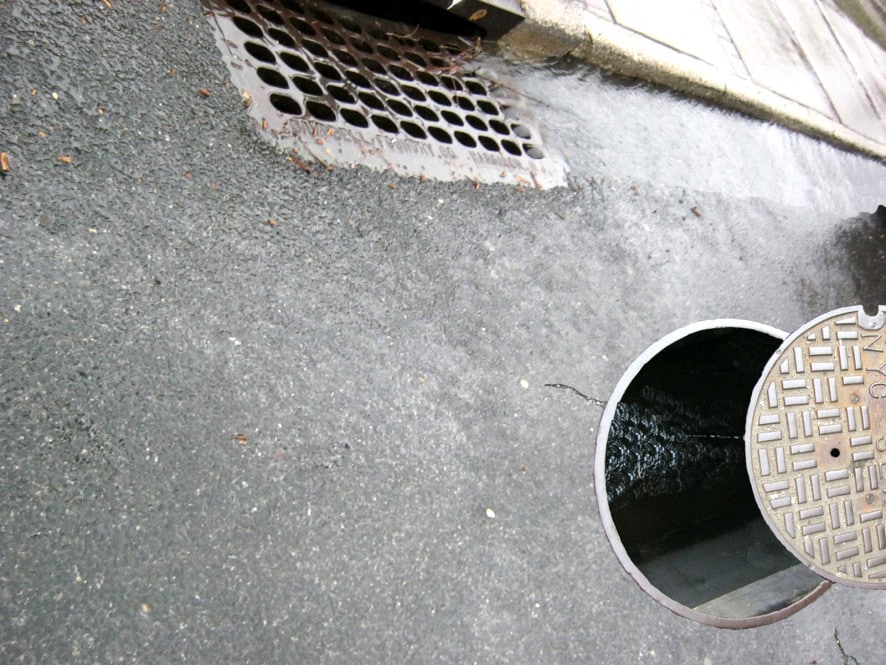 New York City's Sewer System – Past and Present
Before 1842 when the first upstate reservoir system of New York was developed, the city's residents heavily depended on wells and private vendors for drinking waters. The first people to settle on the lower tip of Manhattan were the Dutch; their main sources of water were ponds, shallow wells, and streams. When the population grew, the demands for fresh water increased. With no system to properly dispose of used water and garbage, human and animal waste polluted those natural water supplies. At that time, water pollution caused frequent epidemics of contagious waterborne diseases including cholera and yellow fever. The need for a waste water treatment system to process waste and trash were abundantly clear.
The first proper wastewater treatment system in New York City began in the late 1890s at three locations: one in Queens and two in Brooklyn. The use of public beaches in Brooklyn and Queens was extremely popular, and therefore those three systems were considered a high priority to address inherent health issues. At that time, wastewater treatment mainly made use of chemicals for settling, and chlorine for seasonal disinfection. The wastewater treatment system in Queens is known nowadays as the Jamaica Water Pollution Control Plant (WPCP), while the two locations in Brooklyn are known as the 26th Ward and Coney Island WPCPs.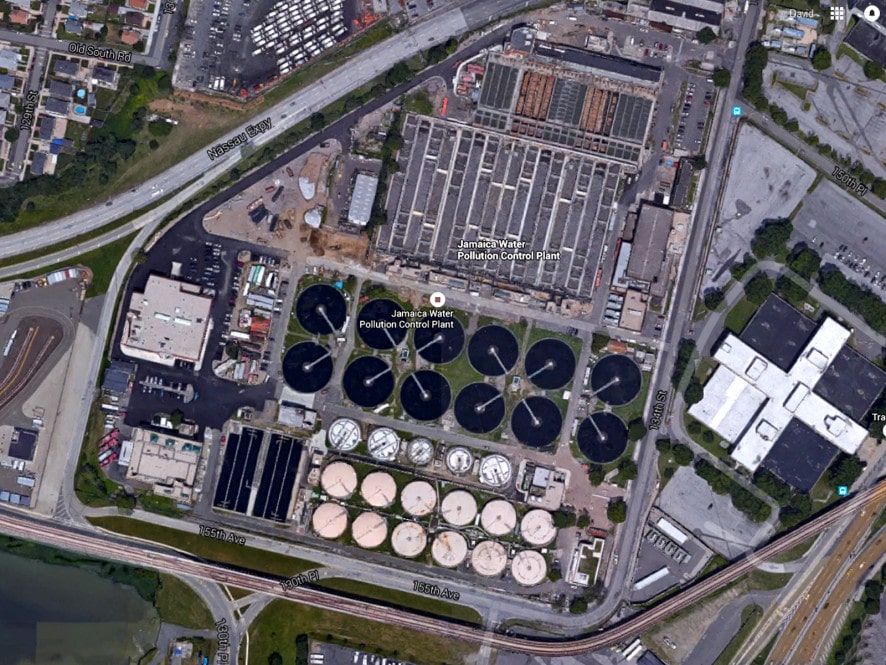 The main purpose of those wastewater systems was to keep the beach clean and tourists healthy rather than maintaining water quality for residents. As soon as the population reached around 3.5 million people, the plants became overburdened. When the city found out that waterborne bacteria and human diseases were strongly linked, the need for a master plan to study surrounding waterways and protect them was urgently required. One of the most important results of the discovery was the creation of the Metropolitan Sewerage Commission in 1904 which undertook water quality analysis and harbor surveys. Tides and the harbor's natural flushing actions were studied, leading to the development of wastewater treatment plants.
The master plan to develop the treatment plants involved creating a facility to meet the demands of a growing population, and identifying the best locations for future facilities. Between 1935 and 1945, the city built three wastewater treatment systems including Bowery Bay and Tallman Island in Queens, as well as Wards Island in Manhattan. Wards Island came into full operation in 1936, and it was the first wastewater treatment plant to use conventional activated sludge method to treat sewage. This treatment plant handled flows from lower part of the Bronx and east side of Manhattan. Bowery Bay and Tallman Island used the same concept.
When the population reached nearly 7.5 millions, the WPCPs in Brooklyn (26th Ward and Coney Island) and Queens (Jamaica) were upgraded. By 1945, New York City had six operational wastewater treatment plants with a capacity of 497 million gallons per day (mgd), which was adequate to cover citywide sewage. By 1965, New York City's had eleven wastewater treatment plants to meet the demands of continually growing population. The other five plants were in Brooklyn (Rockaway and Owls Head), Bronx (Hunts Point), and Staten Island (Oakwood Beach and Port Richmond). With the addition of these five plants, New York City's underground sewer system facilities were able to handle a capacity of 1,037mgd, a significant increase from the previous 497mgd.
By 1979, the city built two more treatment plants in Brooklyn: the Newtown Creek and Spring Creek. The latter is an auxiliary plant connected to 26th Ward with a CSO facility consisting of 10 million gallon capacity tank for storm water. The twelve wastewater treatment plants operating in New York City handled more than one billion gallons per day and removed 65 percent of pollutants. By 1995, New York City had two additional treatment plants including Red Hook in Brooklyn and North River in Hudson River, making a total 14 wastewater treatment plants. Today, those facilities are connected to the New York City's underground sewer system with a capacity of 1,805 million gallons per day.