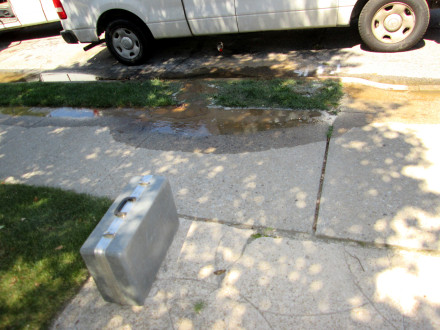 Many things can happen to cause no water in a house. On a recent Friday afternoon an unusual occurrence caused a homeowner to lose water service to their house. A utility drilling company was doing work outside in the roadway. The truck with the drilling auger on it lowered a support stanchion in order to stabilize the truck. Unfortunately they lowered it directly on top of a curb valve box for a house water service.
In this case the pressure from the stabilizer pushed the entire curb box down, and completely crushed the water service line. Normally this would never happen, as the surrounding surface area should have been enough to support the stabilizer for the truck. But the end result was no in the house for this homeowner.
Quick response for no water in house – St. Albans, Queens
Balkan Sewer And Water Main Service was contacted to restore water service. In less than one hour Paul R. Balkan was on the site assessing the situation. NYC DEP records were quickly obtained, which indicated that the existing line was lead. Tap records are important because repairs on lead lines are not permitted, and the actual material visible through the foundation wall was copper. Without DEP tap records an incorrect work order could easily have been generated.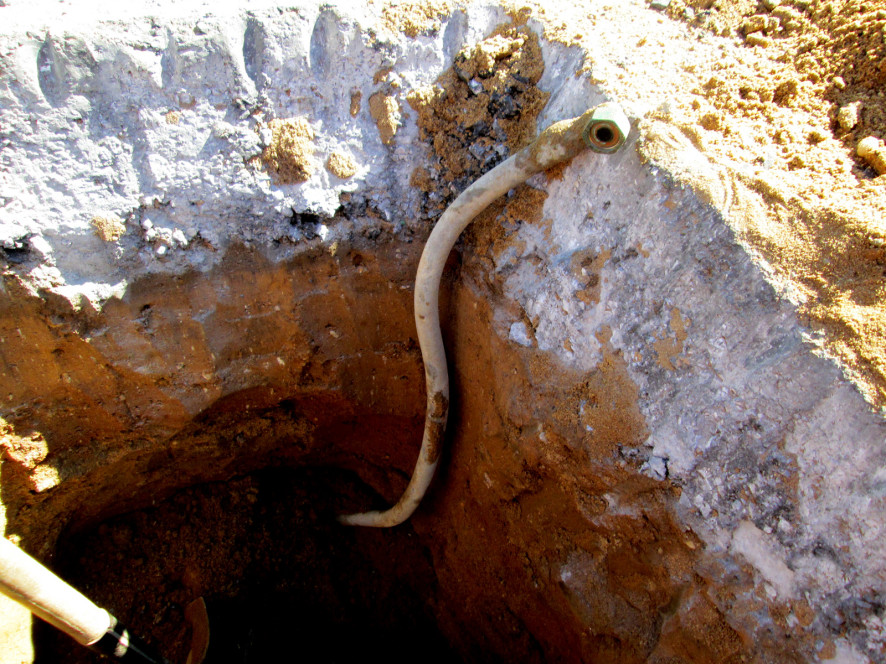 Southeast Queens was formally the Jamaica Water Supply territory. JWS (as it was known) was noted for spot repairs and partial replacements of water service lines. Because of this fact many, if not most, water service lines in this area are an assortment of materials and different sized lines. JWS tap records are notoriously inaccurate and are typically missing critical information such as the existing tap size. Within 90 minutes a crew from Balkan was on site to commence work. One of the keys to Balkans superior response time is a GPS controlled fleet. When "No water in house" is the call, even other utility contractors count on Balkan. Within six hours of the call for service water supply to the homeowner in St. Albans was restored. The lead water service line was completely replaced with new K copper, just in time to start the Labor Day weekend.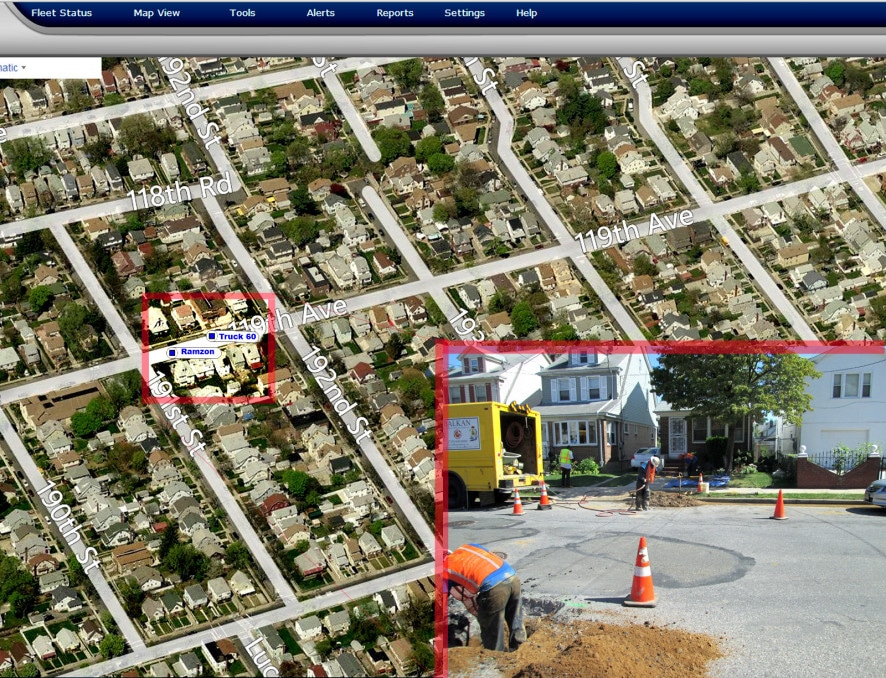 [button link="/contact-balkan-plumbing/" bg_color="#EA6E24″ window="yes" size="xl"]Get a free on-site visit today![/button]
One of the keys for restoring water service to a home with no water is the NYC DOT emergency permitting system. Instead of having to send an expeditor to the local Borough office, permits can be approved almost instantaneously online or over the phone. In these cases NYC water main and sewer contractors can work continuously until the emergency is addressed. Prior to the emergency permit system, response time for sewer and water main emergency work would suffer due to permitting delays.
No water in house – There can be  many causes
A property owner can lose the water supply into their building for a variety of reasons. Interestingly the top cause of no water in a house is not having a water main break. In fact a water main break infrequently results in a loss of water into a house or commercial property. Of the six conditions that come to mind and are listed below, a water main break is the least likely to result in loss of water. Some of the most frequent causes of loss of water service for a building are as follows:
A water valve breaks in the closed position.
A gate drops inside a valve stopping the flow of water.
Debris or sediment blocks the connection on the city water main.
A water service line is crushed by an outside event, such a tree falling or utility line work.
A galvanized line or section of plumbing becomes completely blocked by corrosion.
A water service line completely ruptures.
Does the condition of the roadway affect water main replacement cost?
In NYC the answer is actually no. It may be surprising to know that the actual condition of the roadway if not a cost factor. What does affect the cost of sewer and water line work is if the roadway is less than five years old. Any roadway, regardless of its condition, less than five years old is considered a Protected Street.
A NYC DOT Protected Street required certified compaction testing, sawcutting around the outer edge of the excavation, and an additional permit fee. In the case of the above emergency Queens water main replacement the roadway was obviously older than five years.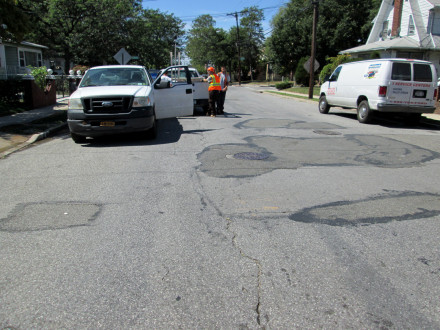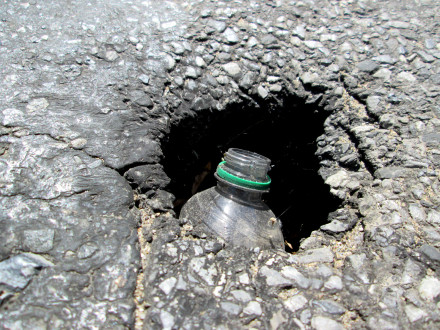 Know who to call for any water service line problem
A devotion to service starts at the top. And a dedication to knowing your trade does as well. For over 60 years the Balkan Family has been recognized for their integrity and devotion to the NYC sewer and water main industry.
Fulfilling their promises, and tailoring their service to the needs of their clients are also hallmarks of Balkan Sewer And Water Main Service. These are among the many reasons that no matter the location or the condition, Balkan is the per-eminant name in the NYC subsurface industry.
[button link="/contact-balkan-plumbing/" bg_color="#EA6E24″ window="yes" size="xl"]Get advice from an expert today![/button]