Our company was recently contacted by a man who had a big problem on his hands; almost no water was being supplied to his property. Knowing that with no water in the house, a building cannot function for long, our team wasted no time in arriving to assess the situation and diagnose the problem. In less then 24 hours his entire water service line was upgraded, and service restored better than ever before.
Team Balkan understands the stress and inconvenience of no water in the house. With that in mind we upgraded the house with a completely new and larger water service line, and main control valve. We also arranged with the NYC DEP to expedite the installation of a new and larger tap connection into the city main.  Within one workday this client had a full supply of fresh, clean water once again. This is another example of "The Balkan Difference". After you read about this case study, we also list three common causes of a loss of water in your home.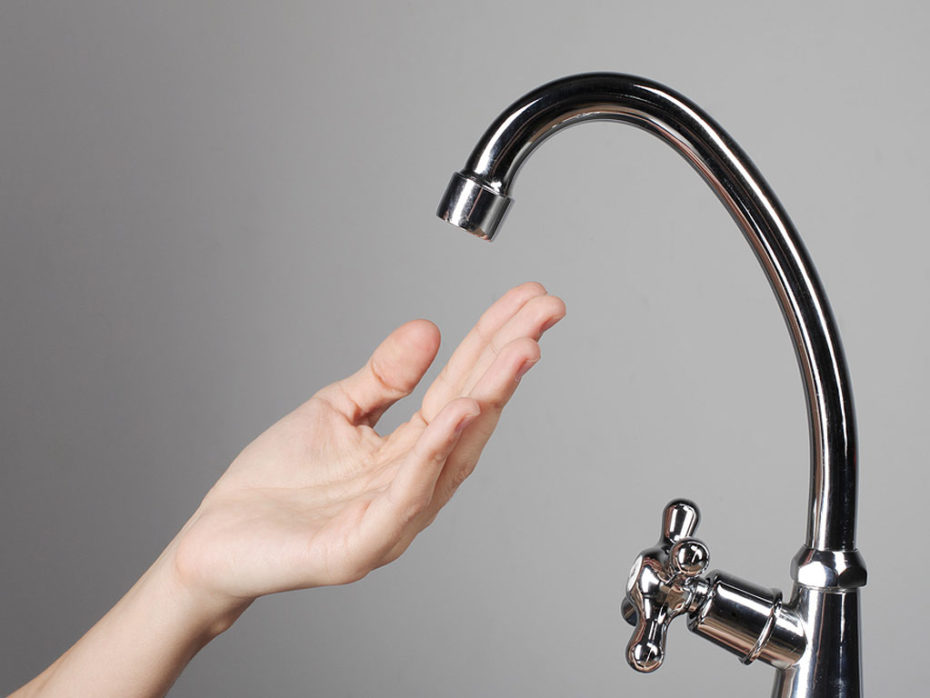 Sewer drain issues as well as no water in the house
In addition to his water trouble, our client had been enduring on-going harassment from his neighbors. It seems that whenever it rained, water would back up in their basement drains. This would cause an understandable irritation to them; but they concluded that his sewer system was the culprit. This constant accusation had been causing friction in their relationship as neighbors for some time. When our crew was working at the site, we realized that a quick assessment of the neighbor's basement troubles could settle the dissension once and for all. With their permission, the diagnosis was made, and our client was cleared of the accusations.
Due to a diagnosis by a Balkan drain expert if was clear that the problem had nothing to do with his sewer after all. Our client summed up the experience by saying "I highly recommend Balkans and definitely George to fix any plumbing issues; he has the experience and knows what he's doing. Thanks crew." -Ron
Clients full comments when they had no water in the house
I would like to thank George, Vinnie, and the crew from Balkans Plumbing for all their help and excellent services. Vinnie and the boys brought my water back in 1 day which was amazing. Because of them I'm able to shower again – LOL.

On the other hand, George helped by getting my irritating neighbors off my back, who tried to blame me for water backing up into their basement. George did the diagnosis, and basically showed them my sewer had nothing to do with their basement water. He was kind of a lawyer, explaining everything to my neighbors. I highly recommend Balkan, and definitely George to fix any plumbing issues.George has the experience and knows what he's doing. Thanks crew." – Ron
Three common causes of no water in the house
When you have no water in the house, it can be dumbfounding to the typical homeowner, and rightfully so. There can be many causes for such an issue. The obvious ones are if a main control valve breaks in the closed position, or if you have a water main break. But there are three common causes that you probably are not aware of.
A clogged tap connection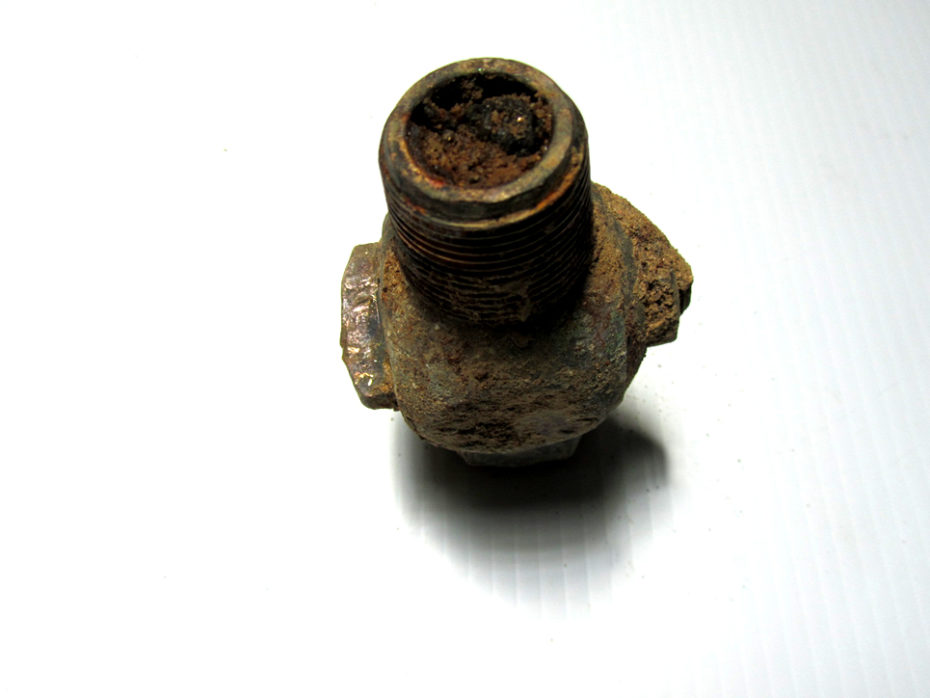 Some tap connection in NYC can be a hundred years old. Over time, they can get completely clogged with corrosion and sediment. Sometimes, after they are excavated and exposed, they can be cleaned out. But in most cases, it is better just to upgrade to a new tap connection, which is installed by NYC DEP field forces. The current DEP charge for the new tap connection itself is around $700.00.
Corroded and clogged pipes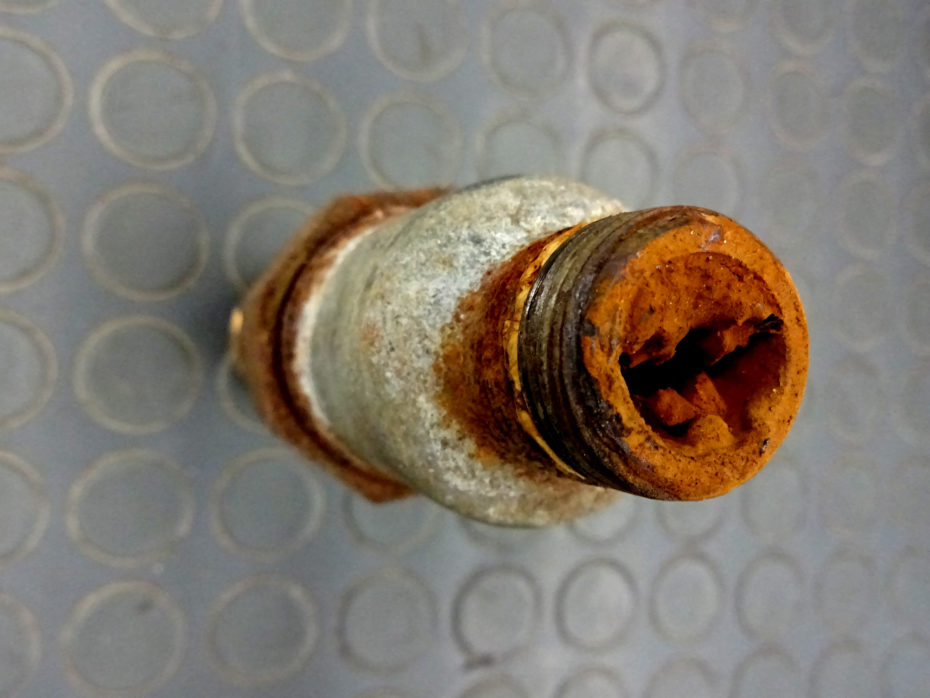 Frequently pipes that don't look too bad on the outside, and very bad on the inside. This fitting was removed from a client that had no water in the house. This one bad galvanized fitting prevented water from entering into their plumbing system. By spending about $10.00 more on a comparable brass fitting, this problem would not have occurred.
Inferior and inadequately sized materials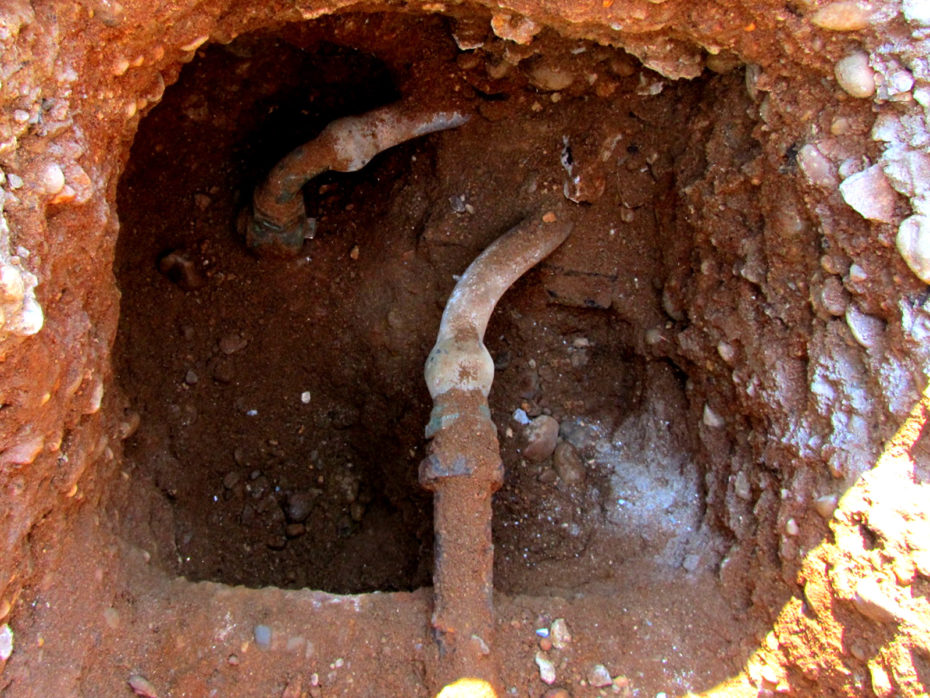 No one can see what's under the ground. But, an expert like Balkan can obtain city water main records, and find out for you. Frequently old and inadequately sized water lines are the cause of poor water pressure, or no water at all. In this clients case, the combination of a lead connection to the tap, connecting to galvanized piping, was inadequate for the building. In other cases, when galvanized is connected to copper, electrolysis or galvanic corrosion occurs. This also causes a loss of water pressure, or leaks.
Contact Joseph L. Balkan, Inc. if you have no water in the house, or for any of your sewer and water needs. Let our experts turn your sewer and water main troubles into a memory. Our experts are available 7 days  a week, and after hours as well. Our site visits are always free, and with no obligation to hire us.