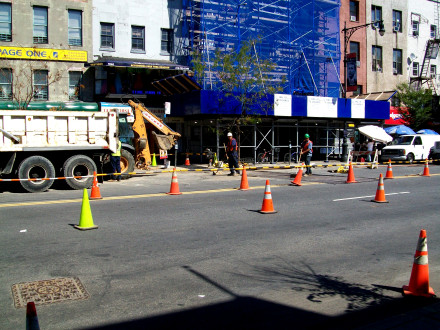 Sewer and water main work in NYC poses special challenges for a licensed plumber. But construction site safety must always remain a top priority.
Whether a sewer repair, or a water main repair, each requires skill and coordination to perform. A sometimes taken for granted factor is a complete company-wide commitment for all concerned parties. That most importantly includes job safety. Joseph L. Balkan Inc provides a comprehensive and all-inclusive safety plan for each and every New York sewer repair and water main job situation.
Job safety on the work site can vary from simply keeping a site clean to prevent trip and falls from occurring, to a detailed traffic control plan and careful trench protection. Attention to such details is what makes Joseph L. Balkan Inc the premier New York sewer and water main contractor in the city.
Proper pedestrian protection
When New York sewer and water work entails opening the sidewalk area, precautions must bee taken. Construction site safety must always include consideration for others, besides the actual workers themselves. One of the safety steps is to make a barrier separating pedestrians from the area of the excavation, or general work site. In addition the entire affected work area, and surrounding areas, are kept broom clean to prevent any possible trip hazards.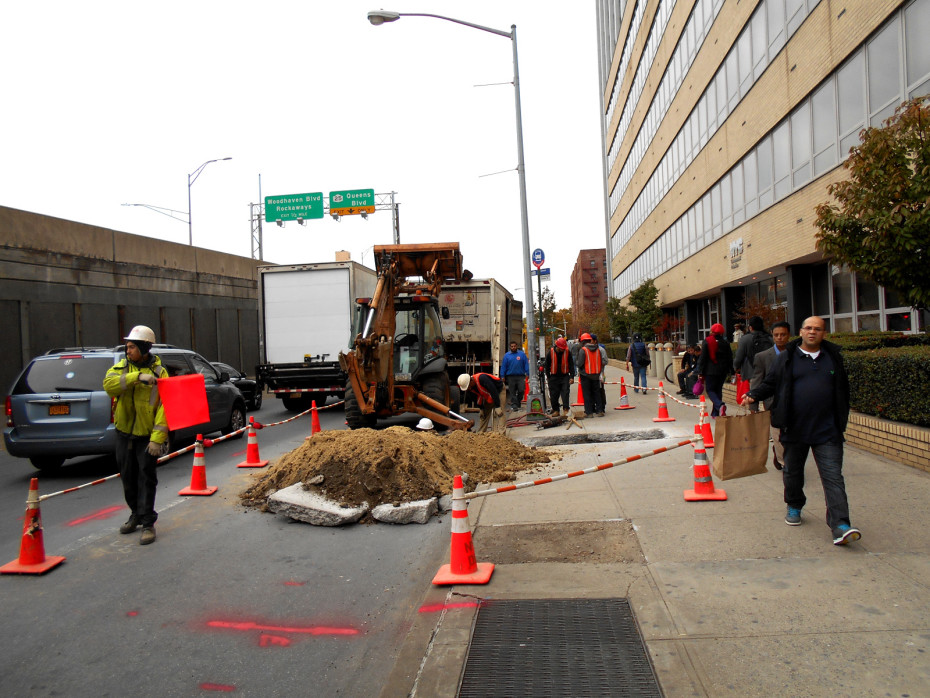 If the sewer repair or water main excavation demands that the sidewalk is closed Balkan will post signs directing pedestrians to the opposite sidewalk as various designated points. Typically this means at each corner of the block, and each side of the excavation. Pedestrians are never left to wonder how they are to get down the block, or permitted to wander into an active job site. Construction site safety is an all encompassing undertaking, and a team effort.
In addition all proper permits must be secured, with NYC DOT stipulations carefully adhered to. These permits clearly direct the Permittee on what areas they are allowed to occupy, allowing for the safe redirection of pedestrians and vehicular traffic alike. Importantly, construction site safety does not end at the conclusion of the work day. All job sites must be left broom clean, with proper safety signage in place. All steel roadway plating left in place to cover an open excavation must be 'ramped' and pinned in place. This prevents any trip hazard, or movement of the plate. In the Wintertime roadway plates must be counter sunk so as to be level with the actual roadway. This prevents snow plow trucks from removing from over an open excavation. Recently the NYC DOT, as an added step in construction site safety, has mandated that road plates have an anti slip property.
Safe traffic control
Even on quiet side streets where a sewer repair or water main repair is being performed the general work area is barricaded for both worker safety and to protect vehicles. On busy roadways or two-way streets flagmen are properly posted along with electronic traffic control and traffic cones. Whatever the situation calls for Balkan has a job safety solution that meets or exceeds code requirements. Inconveniencing a community or creating a dangerous situation is not something Balkan would do to help expedite a New York sewer and main water line repair.
Something as seemingly unimportant as leaving a piece of gravel on the roadway can result in a broken windshield, a trip and fall, or worse. Attention to detail in NYC water main and sewer line work has to be all encompassing – Balkan is a company that is up to the task.
Trench construction site safety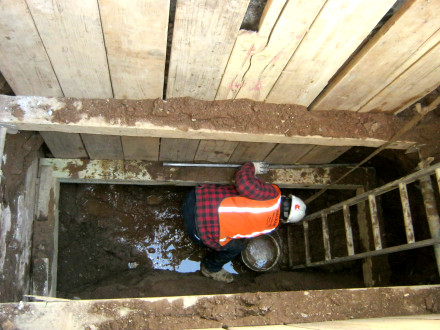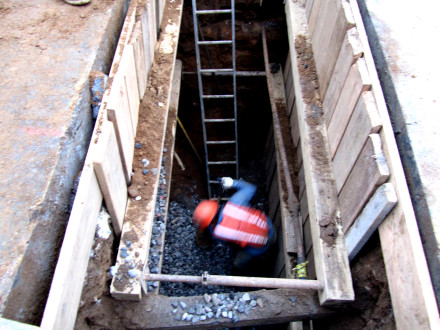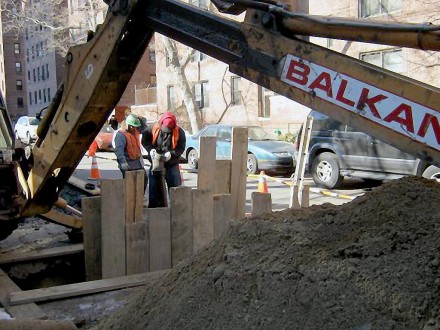 Balkan adheres to strict code compliance and regulations when it comes to water main and sewer trench safety. Not only is each service truck stocked with shoring lumber, but we literally stock hundreds of pieces of shoring lumber in all required sizes. In addition the company  utilizes aluminum trench boxes when applicable for proper job safety. The safety of our field works is of vital importance to us. A water and sewer job will never be rushed along at the risk of worker safety. In addition field forces are constantly reminded of proper safe procedures involving excavation work.
General worker safety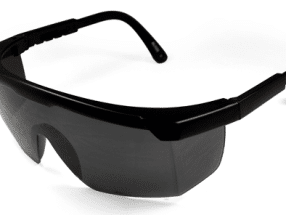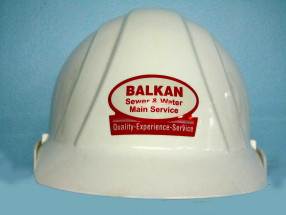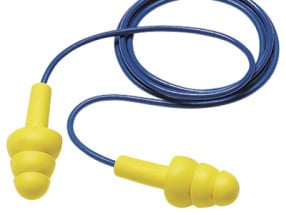 Whether for a sewer pipe line repair or water main repair, each and every field worker carries ear protection, dust masks, safety glasses, steel tipped work boots, a safety vest, and an approved hard hat. These items are in stock and constantly replaced as the need arises. Each day field workers are reviewed to ensure that proper personal safety gear is being worn.
As an example of Balkans commitment to safety each worker is given a $20.00 shoe credit when steel tipped work shoes are purchased, more than the actual additional cost. Our Team approach to safety includes workers looking out for each-other. Our Team understands that if a co-worker is inured, if harms the safety record for the entire crew, and in turn the company.
Regard for the community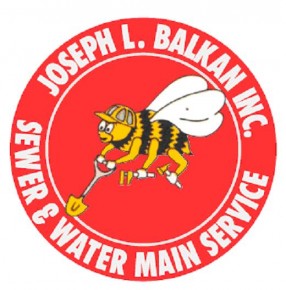 When it comes to New York sewer and water main work a contractor cannot be all-consumed with completing the repair. Regard for the community must be a priority. That is why Balkan has implemented an all-inclusive and comprehensive commitment to safety and as little disruption to the community as possible when performing sewer and water work.
By maintaining priorities such as job safety, and regard for the residents of NYC, Balkan has gained a reputation as the New York City sewer and water main contractor of choice.