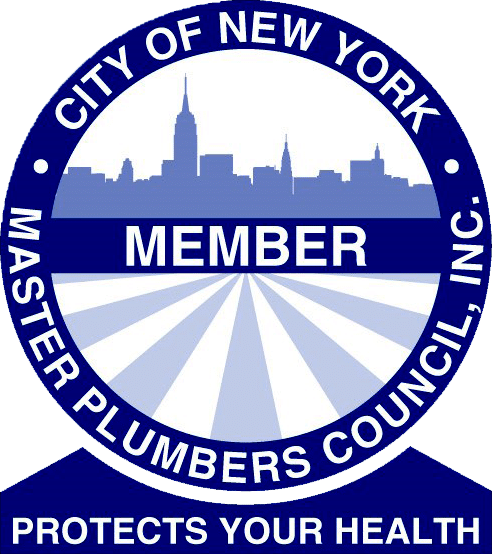 The benefits of hiring a NYC Licensed Plumber are not readily apparent to many people. By the same token, it is very common to experience plumbing problems, and sad to say that not many of us have the knowledge and skills to understand the problem. Not to mention the ability to actually solve and repair a plumbing problem on our own. If you are lucky, you know some local repair person who can fix your problem, and at a reasonable and competitive price. But unlicensed plumbing work raises all sorts of other issues, frequently not considered before the hiring process.
There are lots of plumbers who prominently advertise in various local papers, but more than a few are not licensed. Simply advertising plumbing services is not an indication of a persons real skills or abilities. An unfortunate part of the NYC plumbing industry is that plumbing ads are not closely monitored for required licensing. That is why it is always advisable to choose a plumbing tradesman who is trusted, verified, and lists their license, such as a NYC Licensed Plumber.
There are lots of benefits that you can get from hiring a NYC Licensed Plumber, which in turn would give you an assurance that their work would be up to high standards. It is not an easy task to find a gifted tradesmen, no less the right plumber who will do plumbing work to code, safely, and who is reliable.  Many plumbers have different specialties, with business models that differ from one another. But hiring a NYC licensed plumber would be a good assurance that you would get what you pay for, as they are overseen and regulated by a Licensing Board. This also ensures that they have proper insurance, and all work will be properly filed, and inspected as needed. Unlike an unlicensed and uninsured plumber, there is an expected and enforced high standard for both performance and behavior.
Here are some of the benefits of hiring an NYC Licensed Plumber. Failing to realize these benefits routinely jeopardizes the integrity of plumbing systems. More importantly, shoddy plumbing work both inconveniences and endangers  the occupants of NYC buildings on a daily basis. Trust a NYC Licensed Plumber to have an unparalleled dedication to their trade, and provide a high level of service as well.
Meeting your expectations
It's a natural expectation to get what you pay for. If you are a customer, you are looking for excellent plumbing service, and service that would meet your highest expectation. It would seem obvious that a  NYC licensed plumber is the one to fit that need. Anybody can assure you that every aspect of their work, either simple or complicated, would be completed according to both code, and your expectations. But how true is that of someone who is not familiar with local plumbing codes, proper materials, or even able to file permits? If you wait until the task is completely done, and expect that the result would be positive, it just may too late. Unfortunately many people have already experienced that feeling, with many more likely to follow.UPDATE ON EAST VILLAGE GAS EXPLOSION: BUILDING OWNER, FOUR OTHERS INDICTED IN CONNECTION WITH FATAL EAST VILLAGE BUILDING EXPLOSION – READ MORE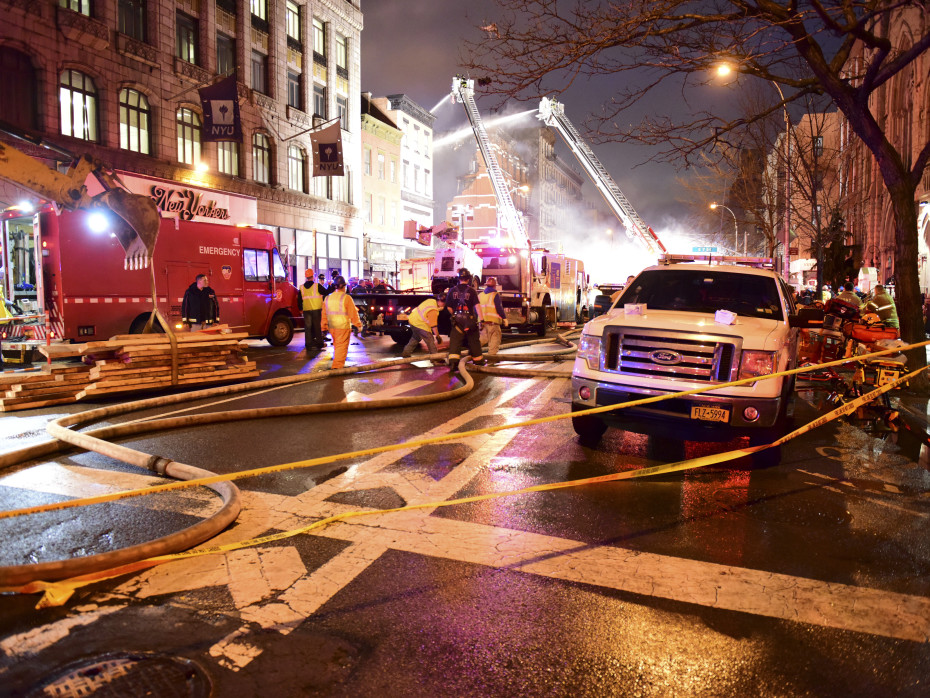 Besides the annoyance of dealing with incompetence, there is a danger to health and safety. While general plumbing mishaps may seem amusing, they pose a serious risk. On a seemingly regular basis we read of gas explosions from improper work, or illegal tampering.
A NYC Licensed Plumber is educated in their craft
One of you major assurances you have that all your plumbing work will be properly done, is due to the extensive and verifiable experience that every licensed plumber in NYC has obtained. Every NYC licensed plumber has a minimum of 7 years of verifiable experience. In addition they must pass one of, if not the, most difficult tests available for any tradesman. Only a small percent of select applicants pass each year.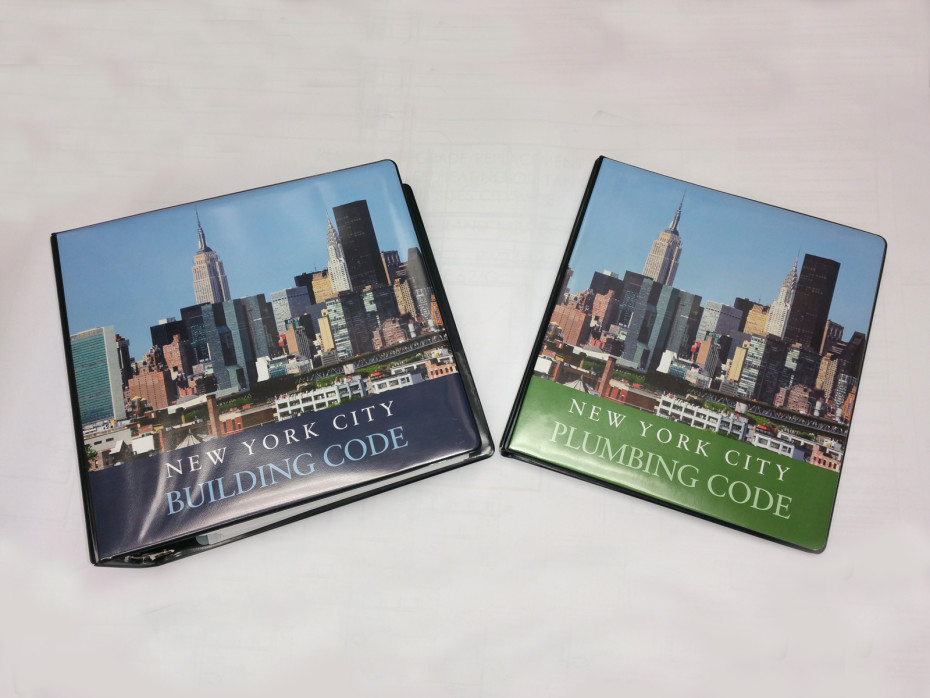 After becoming a NYC Licensed Plumber, each individual must take a refresher course every 3 years to stay up to date on code changes. In addition the licensee must renew their licensed every three years, and be in good standing with a number of city agencies. Quite obviously, an individual subjecting themselves to such rigorous oversight and scrutiny, is quite serious about their chosen profession. Many NYC Licensed Master Plumbers belong to educational trade associations, such as the NYC Master Plumbers Council. It is therefore a good bet that no matter how difficult your plumbing problem, they will be determined to find a positive resolution.
The right plumbing tools for the job
A NYC licensed plumber uses an array of common plumbing tools. But a professional plumber will also possess modern, specialized, tools and equipment as well. A dedicated professional knows that this is the best way for their work to be successfully done without having difficulty. This can be the "make or break" point in being able to complete a plumbing repair, and avoid delays or an inferior repair. Certainly a handyman is not going to make this kind of investment, and is unlikely to acknowledge their shortcomings. You as the property owner may only come to know this at a later date, and under unpleasant conditions.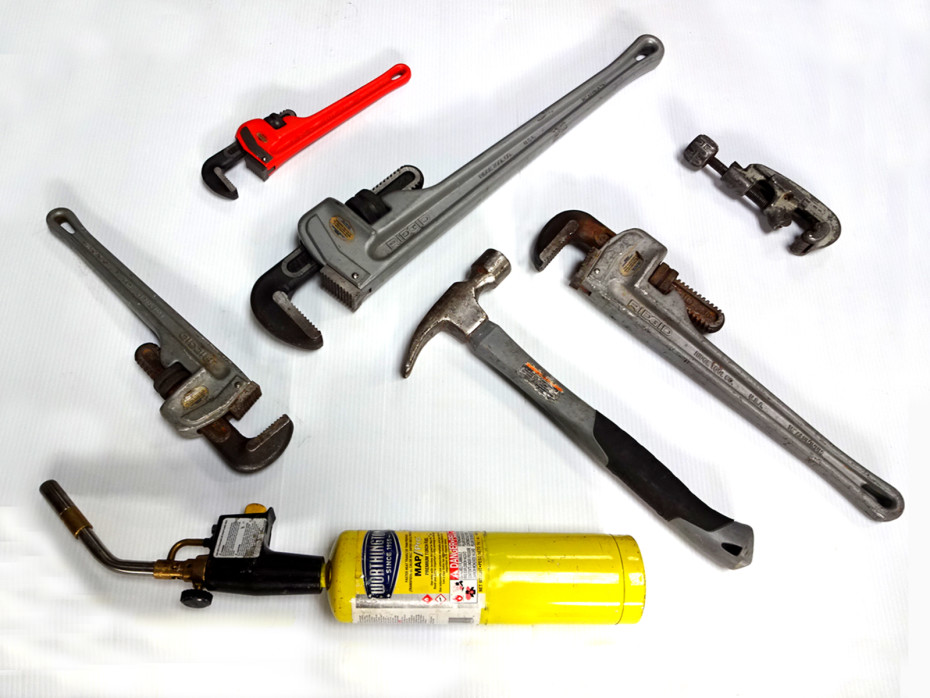 A licensed plumber also has to know-how of operating these tools to their maximum efficiency. That is why you can count on the reliability of the services that they provide. There are plumbing problems are easy and fast to fix, but most require specialized tools for the work to be done, and only trained and licensed plumbers will know what is the right tool for the job. Many of us have witnessed a lightly skilled handyman spending most of his day running back and forth to the store for tools and parts they do not possess, no less know how use. This lost and unproductive time typically gets incorporated into your final bill.
Work has necessary and proper permits
This is one of the major benefits that you can have when hiring a NYC licensed plumber. You can guarantee that they have the necessary and proper permits to operate their business, which in turn would give you a peace of mind more than what you expect. A stop work order for illegal, or unlicensed work, grinds a project to a halt. In a worst case scenario, it can result in an order to vacate the premises.
Most of the successful and highly recommended plumbers build their credibility by means of the repeat clientele, and are frequently family businesses in operation for decades. Family businesses are noted for aiming to satisfy their clients, and it is evident in the quality of the plumbing services that they provide.
Strict compliance to the NYC Plumbing Code
NYC licensed plumbers are typically aware of the different local building codes, and particularly that of NYC. Unlike unlicensed individuals, they must stand behind their work. Frequently a licensed plumber will be able to correct pre-existing violations, or potential health hazards, that an unlicensed plumber would overlook.
If you are going to hire a plumber that has no license, you are surely at risk of not adhering to plumbing code. In addition you may be footing the bill for penalties and fines when something goes wrong. In addition to that, once a violation is issued, it adds to the cost, compared to doing it correctly the first time. Besides the monetary issue, there are other issues as well. Having ones gas turned off in the Wintertime is another exposure you have when work is done without permits, and against applicable code.
Safety and security
As mentioned previously, but worth repeating, a licensed plumber ensures that plumbing appliances, and the plumbing itself, are safe and secure. There are lots of factors that can affect your own appliances, and hiring licensed plumbers would assure you that they would work without damaging them. Or cause an unnecessary use of resources such as gas or water.
Ensuring safe and secure operation of different plumbing appliances would mainly depend on expert maintenance and inspection. An example of this is boiler inspections, which are required annually in NYC.
Protecting your appliance warranty and guarantee
Considering that appliances have warranties, hiring a NYC licensed plumber would give you an assurance of a safe installation. Proper installation not only ensures long trouble free operation, it also ensures that the warranty will not be voided. Warranties and guarantees can be voided due to improper installation. This is another reason to trust a licensed professional.
Peace of mind
Customers should not be expected to understand plumbing code. But they have no one but themselves to blame for hiring incompetent individuals. Licenses can be easily verified by using the NYC Department of Buildings portal.
Hiring a professional, trained and licensed plumber would give any property owner peace of mind that their work is up to standards, and most of all complies with the necessary code. They can rest assured that plumbing is properly working, and safe for their household. It cannot be emphasized strongly enough that when something goes terribly wrong, an uninsured contractor is not coming to your rescue.
Are you in need of a NYC Licensed Plumber?
If you are one of the many thousands of New Yorkers who are in need of a plumber on a daily basis, then in almost all cases a NYC Licensed Plumber is the one that you should hire. They are uniformly devoted to their trade, and typically lifelong practitioners in the industry as well. In many cases there is simply no substitute for experience and devotion to excellence. These traits frequently turn a difficult installation to a routine job.
A professional plumber will usually have a professional support staff as well. That means a timely response in the event of an emergency, and other benefits as well. Such as careful record keeping, and high standards of conduct, and guarantees that actually mean something. A guarantee from an unlicensed plumber means little, and you will have little recourse if they renege on it.
The main point of this post is this: Is there any sense in risking your health, safety, and potential loss of service, to possibly save a few dollars? Don't simply expect to get the service that you deserve, ensure it. You can rely on the varied plumbing services that a Licensed NYC Master Plumber provides because of their dedication, education, oversight, and accountability. That is what sets NYC Licensed Plumbers apart from any self-named unlicensed plumber in the NYC industry.