Balkan Sewer And Water Main Service is a NYC plumber who believes in giving promising individuals an opportunity. It is part of 'who we are' as a company and a philosophy of the ownership to help individuals looking to advance themselves and learn valuable skills. That means that we are open to new ideas in ways to incorporate people with promise and talent into our team.  Recently our Human Resources administrator raised the idea of offering a paid internship working in our office to a current student who exhibits a good and enthusiastic work ethic. It was something Balkan had never tried before, but the owners were willing to give it a try.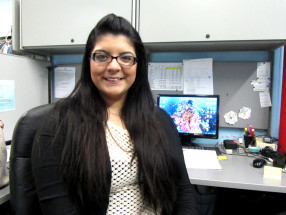 A NYC sewer contractors office is very hectic with emergency type calls coming in routinely and a wide variety of duties being required on a regular basis. It is a great place to learn skills in a fast paced environment, but not for the feint of heart! After a careful screening process a candidate presented themselves who appeared clearly up to the position in both enthusiasm and aptitude. So began the internship of Francheska Compres, a young lady presently attending Berkeley College in Midtown Manhattan.
From the Balkan point of view after approximately a month on the job the 'internship experiment' is an unqualified success. Besides the fact that  Francheska has quickly picked up a wide variety of skills that run the gamut from answering the phones to learning Quickbooks, there is also the reward of taking part in Francheska's personal growth as a professional. From this very positive first experience Balkan Sewer And Water Main Service plans to make paid internships a permanent part of our employment offerings.
From another perspective, that of the intern, one never knows the reaction to being thrust into a high-pressure business environment with plumbing emergencies happening each and every day. It can be overwhelming, intimidating, and stressful. On the other hand it can be fulfilling, challenging and rewarding. The owners of Balkan were most interested how this 'experiment' would turn out – So they asked Francheska to explain her experience in her own words, which follow:
"Balkan Sewer And Water Main not only cares for its customers care but also likes to teach their knowledge and professionalism to others. As an intern at this company I have taken the most worthy step in life so far. They made me feel as though I was part of the family the moment I walked in the door. With not even a month at their side, I have learned and gotten my hands on things I know would be valuable in my upcoming career. Day by day they train me in a new strategy and are open to any questions I may ask. They are dedicated in passing on their wisdom to make me an exceptional professional in life. Because of Balkan, this to me is an experience worth a lifetime."
Seems like a win-win situation for everyone, and a complete success in all ways!
Part of the Balkan Sewer And Water Main philosophy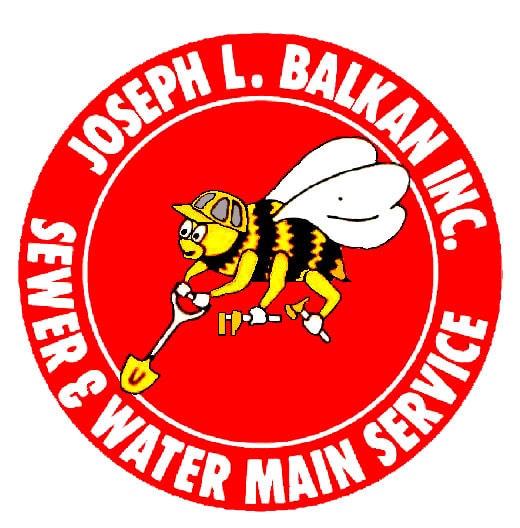 Paul R. Balkan and David Balkan fully embrace being an equal opportunity employer in all respects. They go as far as to fit job descriptions to a persons skill set in order to give an employee the utmost chance at success and becoming a long-lasting part of 'The Balkan Team'. Part of a winning team is not playing people out of position – The same goes for a successful company.
About Berkeley College In Midtown Manhattan
courtesy berkeleycollege.edu
Mission
Berkeley College empowers students to achieve professional and personal success in dynamic careers and in a diverse global society by providing a comprehensive and supportive educational experience, fostering academic integrity, and encouraging lifelong learning.
Values
In achieving our Mission, Berkeley College is guided by core values.
Teaching and Learning
We recognize and respond to student needs through one-on-one attention, small classes, and services focusing on our students as individuals.
We begin our students' education at their level of preparedness, by providing quality learning experiences that lead to success.
We focus our efforts on career preparation and emphasize the practical applications of learning in order to build a bridge to employers.
We promote the liberal arts as an integral part of a collegiate curriculum.
The College Environment
We believe that every associate at Berkeley is an educator.
We are committed to attracting a diverse student population and to promoting the academic and career success of each student.
We create a sense of community for our students to enhance their educational experience.
We develop students' interpersonal skills critical to personal and workplace success, such as self-management, leadership, integrity, and social communication.
The Larger Berkeley Community
We embrace diversity and inclusiveness as critical to the educational environment and continuously work to enhance it.
We engage and collaborate with employers to provide educated, ethical, and responsible leaders for a global society.
We are responsible and constructive members of the global community, and we encourage students and associates to do the same.
 Institutional Goals
Develop, support, and deliver curricula, programs, and services designed to prepare our students for professional and personal success.
Attract, develop, and retain a diverse student population and promote its success.
Attract, develop, and retain highly qualified, diverse faculty and staff who are committed to our mission.
Ensure our programs and services are continually relevant to the markets we serve.
Ensure facilities and operations support our College's current needs and anticipated growth.
Proactively position our College to communicate its value and benefits and build this identity and image among our many constituencies.
Ensure a sound fiscal environment for our College and our students.