Manhattan sewer replacement work can pose special challenges to a sewer contractor. Recently a NYC sewer line suddenly stopped working and an emergency sewer replacement was needed. The property in question was located at 475 Tenth Avenue in Manhattan. This large office tower also houses an active art museum called Exit Art. Coincidentally, the same day of the sewer collapse coincided with the commencement of a 'red carpet' fund raiser at the Exit Art museum. Unlike many Manhattan sewer jobs this one demanded immediate attention and working around the clock until the sewer replacement was complete.Manhattan sewer repair work may require working around the clock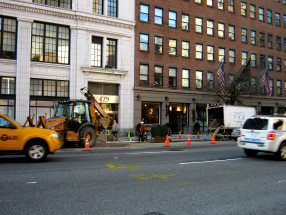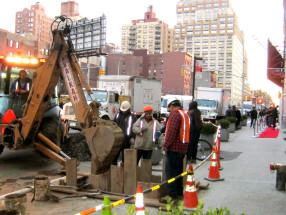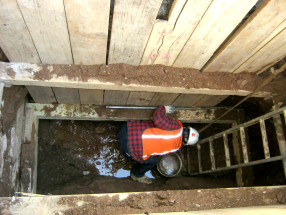 Joseph L. Balkan Inc responded to this Manhattan sewer emergency by providing work crews around the clock from a Thursday morning until this NYC sewer emergency was completely resolved on Sunday afternoon. The end result was a complete sewer replacement including complete restoration of disturbed sidewalk cement and disturbed area of the roadway as well. Balkan is a sewer contractor that tailors its services to the needs of its customers. Whether working under a tight budget, being restricted to particular work hours, or a sewer replacement in Manhattan performed around-the-clock. Name a NYC sewer and water main problem or condition and Balkan has a cost effective answer.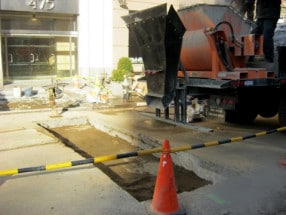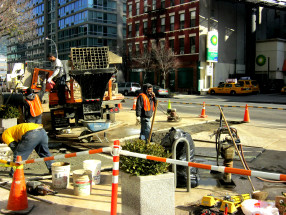 A Balkan Manhattan Sewer Replacement Is Backed By:
Exclusive use of domestic extra heavy cast iron pipe from the Charlotte Pipe factory for all sewer replacement and repair work.
Calls responded to day or night 7 days a week.
Manhattan water main and sewer service tailored to the clients needs.
A complete company-wide dedication to superior service.
A fully stocked 48,000 square foot facility, a fleet of backhoes and service trucks, an array of specialty tools and equipment.
A Balkan family member overseeing every aspect of its sewer and water main service.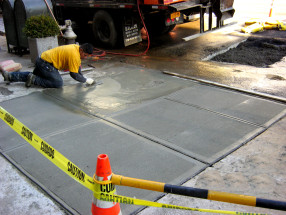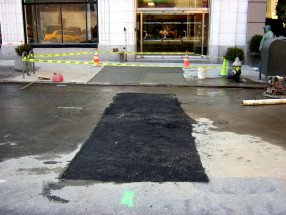 Our 60th Anniversary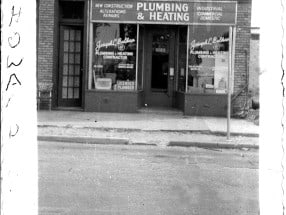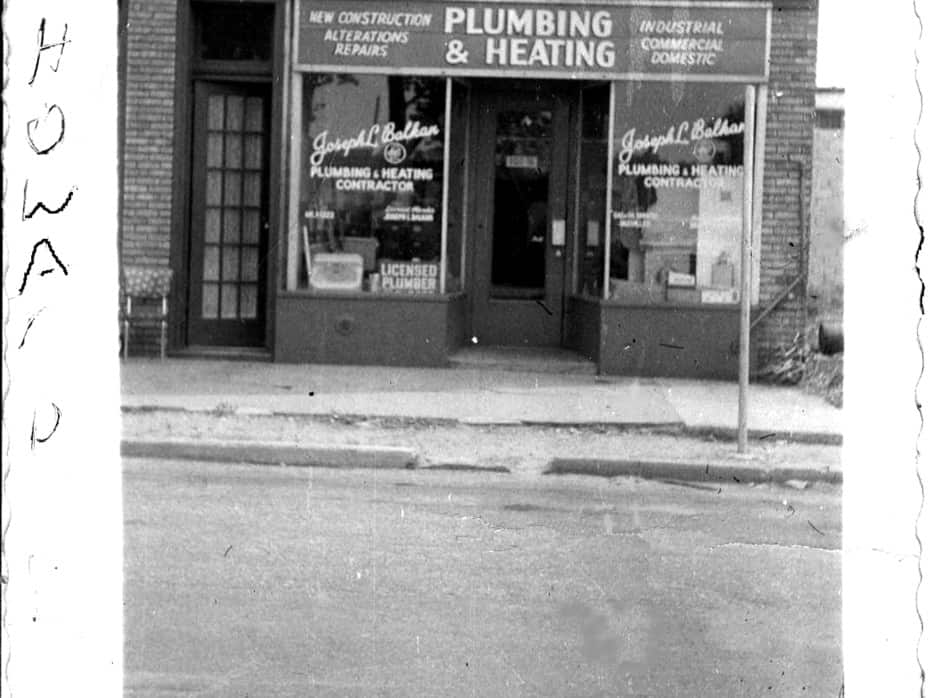 2012 will mark the 60th year of Joseph L. Balkan Inc. operating under the same trusted family name as a water main and sewer contractor. Joseph L. Balkan Inc has a company-wide dedication to customer satisfaction providing unparallelled service with courtesy and integrity. This dedication has ensured Balkans continuous prosperity and growth since its founding in 1952.
About Exit Art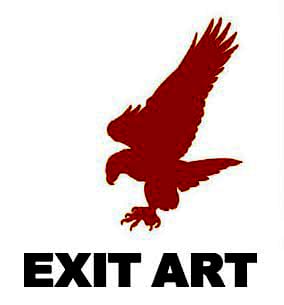 Exit Art was founded in 1982 by Jeanette Ingberman and Papo Colo. Exit Art is an interdisciplinary cultural center that presents innovative exhibitions, films and performances that reflect a commitment to contemporary issues and ideas. We support emerging, under-recognized, mid-career and international artists, emphasizing new and experimental forms of expression. We are interested in art that explores environmental, political and cultural issues as a means of initiating or instigating social change. The diversity of Exit Art's programs reflect the multiplicity of our audience, which includes artists, activists, scholars, scientists, students, cultural critics, educators, collectors, and the New York community at large.
Exit Art is a leading voice in experimental art, producing exhibitions that illuminate the pressing issues of our time while supporting artists whose works reflect the transformations of our culture. By 2012, our 30th year, Exit Art will have organized over 200 exhibitions, events, festivals and programs featuring more than 2,500 artists.
Exit Art
475 Tenth Ave | New York, NY 10018
T. 212 966 7745 | F. 212 925 2928
E. info@exitart.org