When NYC water main repair and sewer line work is performed proper safety precautions and direction for vehicles, pedestrians, and bicyclists is vitally important. Unfortunately in many cases a water main or sewer contractor may get caught up in completing the repair work, but neglect proper safety precautions. As important as completing a project on time and maintaining work site safety, even more important may be proper direction and safety for vehicles, pedestrians, and bicyclists as well.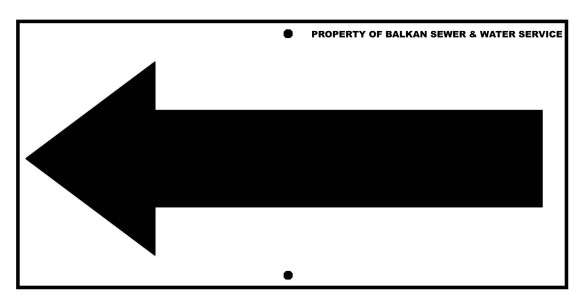 Balkan Sewer And Water Main Service is a NYC water main repair and sewer contractor that pays close attention to all aspects of safety including issues that involve the general public. As part of that philosophy Balkan utilizes a variety of safety and directional signs that meet or exceed requirements.
All work sites are clearly marked with Men Working signs to give advance warning to drive or proceed safely. By using recognized symbols little is left to chance. Directional arrows clearly advise motorists how to proceed to avoid inconvenience or obstructions.
Pedestrians are likewise clearly directed to help them avoid the possibility of entering a work zone or unsafe area. Without proper signage an unsuspecting pedestrian can unknowingly enter a work zone and art the very least have to retrace their steps – at the worst they may suffer injury. Balkan avoids any chance of this happening.
When working in a bike lane, which are present in ever increasing numbers, safety measures are taken as well. Balkan will routinely place three signs spaced apart in each direction of a bike lane to give ample warning to bicyclists – a total of six signs are used. By using universal symbols in addition to written instructions bicyclists are clearly instructed and kept out of harms way well in advance of an active work site.
During the Winter season other issues arise. Plow trucks are routinely dispatched in advance of snow or after a snowstorm. A lowered plow blade will easily move a roadway plate out of position. In many instances a deep and open excavation is left as a severe danger to motorists, bicyclists, and pedestrians alike. During the Winter time Balkan carefully displays Raise Plow Signs at each of its active job site and checks to ensure they are in place and clearly visible.
Perhaps one of the most annoying occurrences in NYC is driving up to an active work site where a portion of the roadway is closed and there is no one there to give any direction. In some cases it more than annoying – it is dangerous and results in accidents.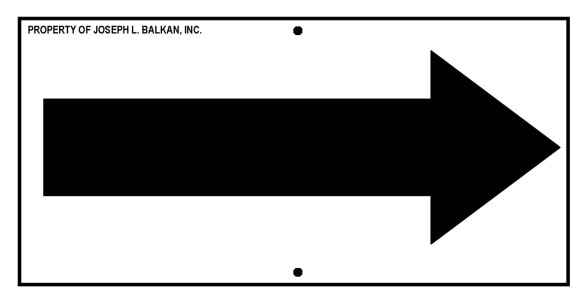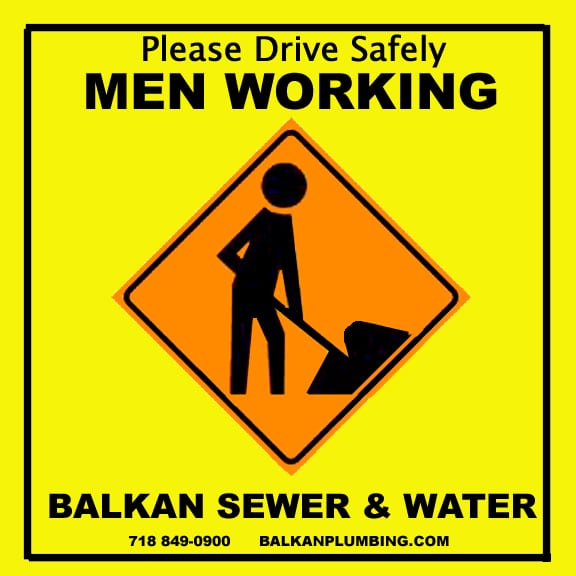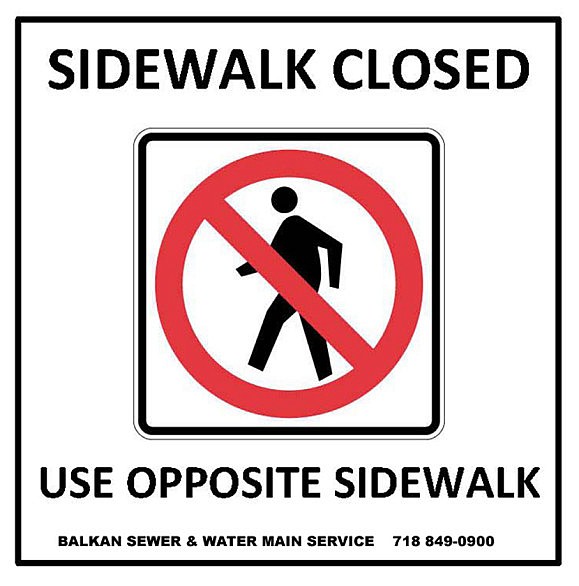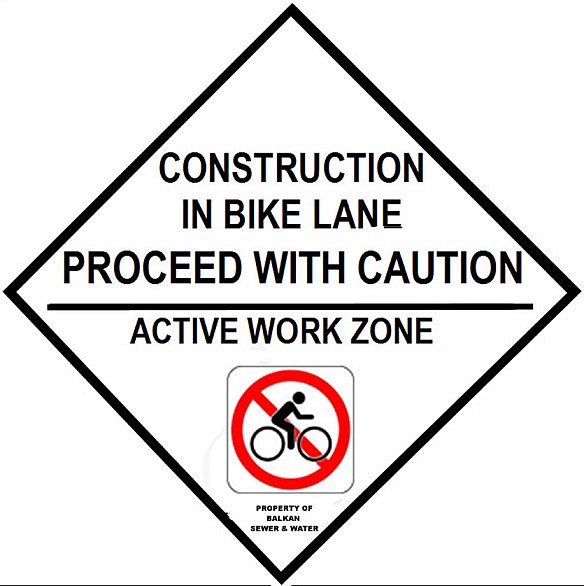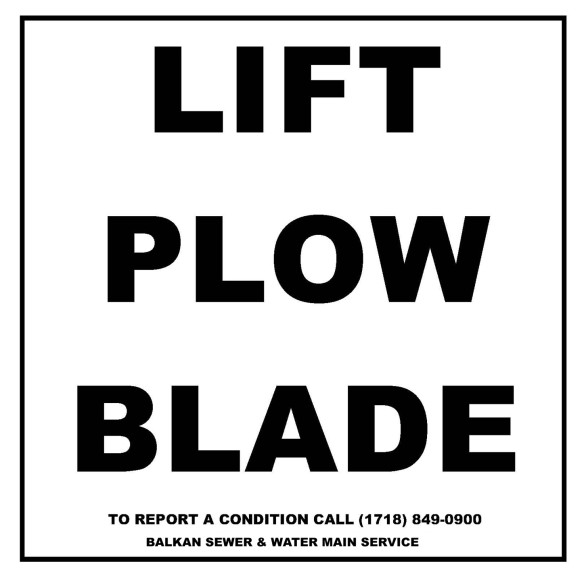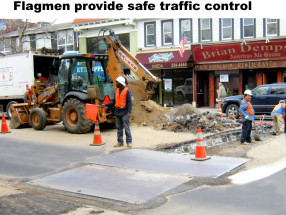 Whenever a travel lane is interfered with at a Balkan job site there is a flagman present to carefully direct vehicles and to provide proper traffic control. Keeping traffic flowing is a priority but preventing accidents is a company-wide mandate. Balkan will never skimp on proper safety procedures at the risk of inconveniencing or endangering the community or their workforce.
A workforce educated in the principals of safety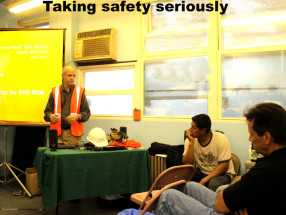 Being OSHA certified and understanding job-site safety is a vital part of performing sewer line and water main repair work in NYC. That commitment begins upon mobilization in the morning, continues on the job-site, and doesn't end until the end of the workday. A successful company safety plan involves many areas and cannot be a one-time or once-a-year chat with the workers. It needs to go much farther than that to have any true chance of success and of being taken seriously company-wide.
Stressing safety on a daily basis means constant attention to details and constant reminders to field forces that may tend to be primarily interested in completing a sewer line or water main repair as quickly as possible. That could mean that on a rainy or foggy day reminding drivers to drive carefully and with their headlights on, and reminding backhoe drivers to drive with their revolving emergency beacon on. It also means inspecting personal safety gear on a daily basis to ensure an injury does not occur simply because someone forgot to ask for new safety glasses, or a new reflective vest.
Read more about the Balkan commitment to safety training