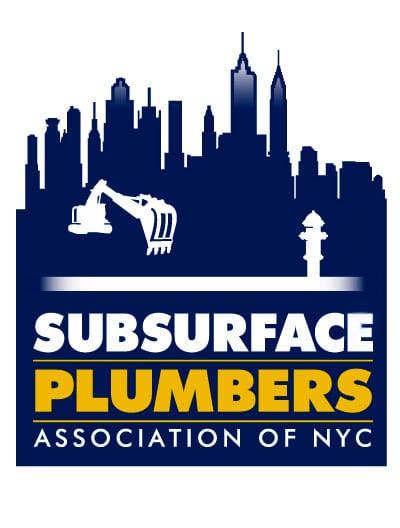 The Sub Surface Plumbers Association of New York City consists of licensed plumbing firms specializing in the performance of sewer and water main installation, replacements, repairs, upgrades, and all other associated underground plumbing work.
For over 40 years SPANY has kept its membership up-to-date on all current and pending government rules, codes and legislation. In addition SPANY provides a forum to keep abreast of new industry developments such as new installation methods and job-site safety issues. With its close affiliation with the Master Plumbers Council of the City of New York, the two associations provide a full range of services to the plumbing industry. The Subsurface Plumbers Association is respected by both NYC government agencies and the subsurface industry.
Dedicated Committee Work
The Subsurface Plumbers Association works tirelessly through its four formal Committees:
The Department of Transportation Committee.
The Department of Environmental Protection Committee.
The Department of Buildings Committee.
The Plumbing Technical Committee.
By utilizing these committees the association ensures that the licensed sewer and water main trade of NYC has representation and frequently acts as an advocate on behalf of the general public as well in regards to related issues. To keep abreast of issues the SPANY holds regular monthly membership meetings, and actively attends government agency meetings and appropriate public hearings.
Membership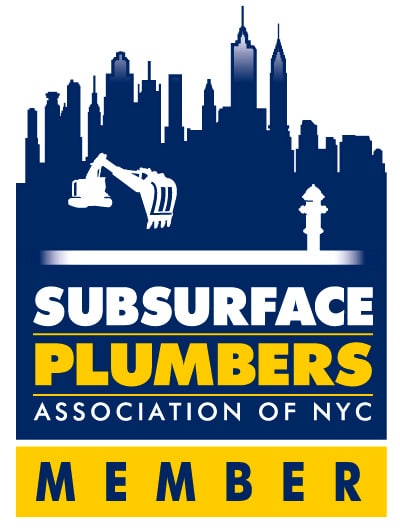 Applicants for membership are closely screened to ensure that they are in complete compliance regarding proper licensing, insurance, bonding, and that they are in good standing within the NYC sewer and water main industry. Acceptance as a member is an honor and a privilege as well as a good indication of a reputable company devoted to its chosen trade.
Subsurface Plumbers Association of NYC
104-09 Metropolitan Avenue
Forest Hills, NY 11375
Angela Cappiello CMP CAE
Executive Director
718 793-6300