In the NYC water main and sewer industry one company has a devotion to service that is unsurpassed. Balkan Sewer And Water Main Service continues to invest in upgrading their vehicles and overall level of service. Three recent additions to our fleet of service and quality assurance vehicles are brand new Ford Transit Connects – a vehicle ideally suited for Superior Customer Service.
As Balkan switches over their entire fleet of quality assurance and service fleet to these specialty vehicles they increase their ability to be on-point and on-time with the materials, equipment, and the tools needed before, during, and after a sewer or water main installation. By utilizing a carefully formulated list of well over 100 items Balkan is ready for any job site situation that may arise. Instead of an installation crew or client being on standby when an issue arises, issues can be attended to within minutes. Whether it's a specialty fitting, specialty cement, tool, or safety device – it is all on board and on-site when needed.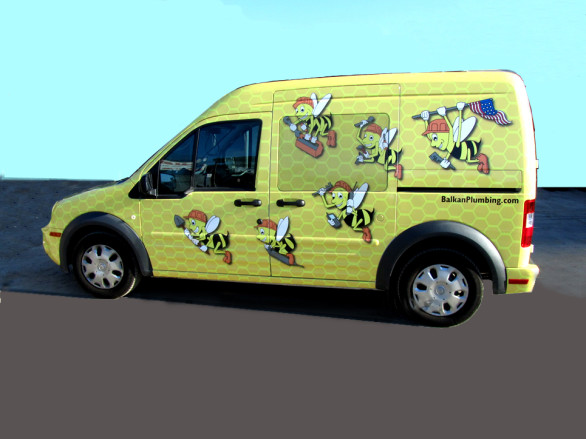 The right vehicle carrying the right tools or material means little without a great team behind it. Our Quality Assurance Team consists of five highly trained individuals who monitor all aspects of a sewer and water main installation. The pre-inspection phase of a job site ensures proper utility location, accuracy of plans, and blocking off areas to be excavated. A job in progress typically results in multiple visits to the site to monitor the quality of the installation and attend to any concerns of the client. Even after the water or sewer installation is complete the Balkan team carefully monitors the roadway paving and cement restoration to ensure it meets the customers expectations and all applicable NYC code requirements.
Meet Our Quality Assurance Team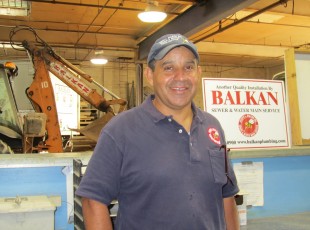 In the New York sewer repair and sewer replacement industry Martin Arias is perhaps the most respected Field Supervisor. He is expert at overseeing all types of sub-surface plumbing installations including sewer repair, sewer replacement, manholes, catch basins, trench drains, and water main installations. In addition he provides his personal attention and expertise in training crew members on the exacting standards, policies, and code compliance that make a Balkan sewer and water main installation a high quality and long-lasting plumbing installation.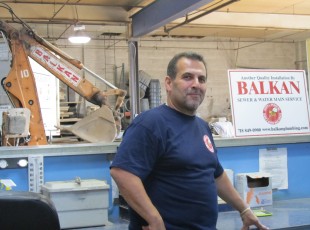 When is comes to supervising water line replacement and water repair work there is not a Field Supervisor in the New York sewer and water main industry with the all-around skills of Jay Gonzalez. Since starting in the industry in 1987 Jay has accumulated a vast amount of knowledge and experience that is unsurpassed in the industry. From being expert at underground pipe location, job planning and execution, and use of specialty tools, Jay routinely completes water line replacements.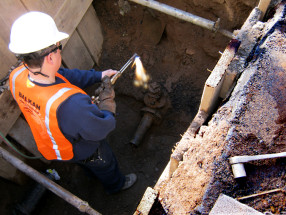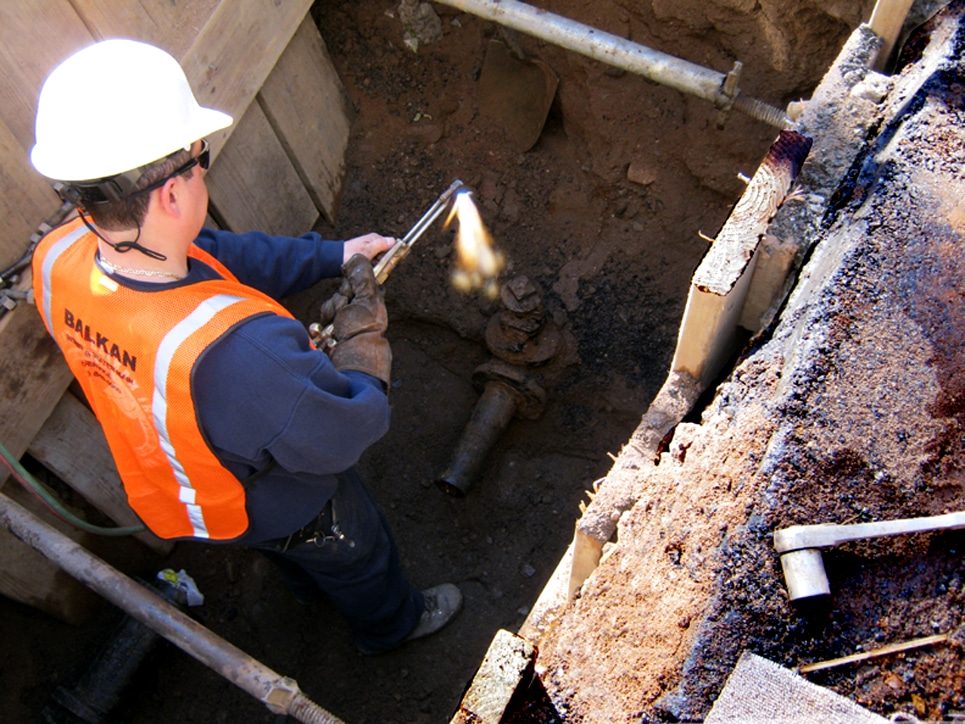 Balkan provides the specialty tools backed by the personnel to use them. Our attention to detail also means that barricades used to protect cement work and sidewalk joints getting caulked are done promptly without you being inconvenienced or left with unattended to issues. Ernesto Huezo attends to details in a timely fashion that would otherwise become things that disturb a client the most.
Our multi-talented field personnel such as Ernesto means that your sewer or water line installation frequently gets completed ahead of schedule and under budget.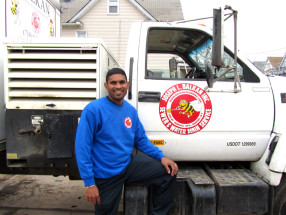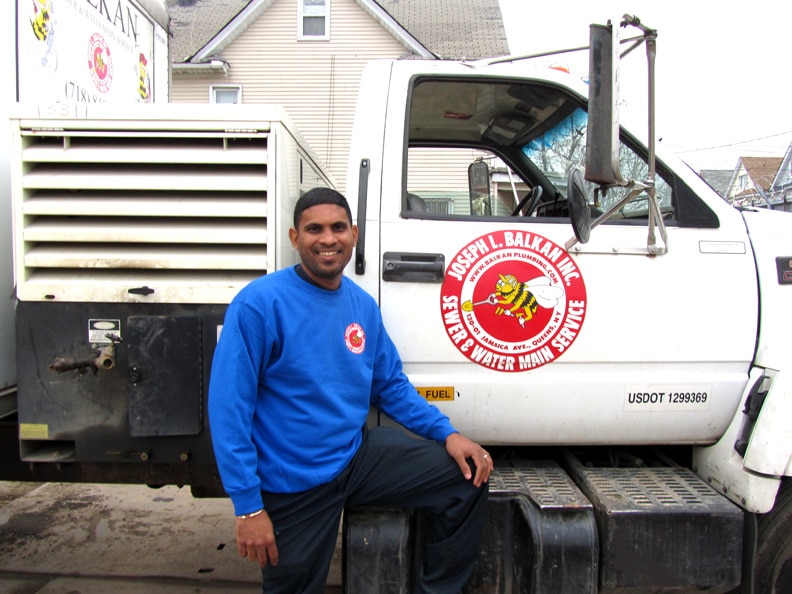 Balkan Sewer And Water Main Service utilizes all sorts of specialty tools, equipment, and vehicles for its sewer repair and water main repair work. In addition key components of our superior customer experience rely on professional paving, finished cement, and prompt delivery and pick up of roadway plates. Ramzan Khan is expert at all these tasks and the tools to perform them.
On other occasions a water main repair or sewer repair may be completed in a more timely manner by sawcutting the roadway.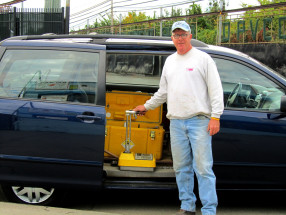 NYC residents have almost come to expect that after sewer repair or main water line work is performed that the excavations will sink and settle. Sinkholes and potholes are frequently a common reminder that sewer or water main work was done at some point in time. Of course this is unacceptable to both the general public, the NYC DOT, and any reputable sewer and water main contractor.
My brother David and myself give our personal attention to all aspects of Balkan Sewer & Water Main Service. From choosing the highest quality materials that meet or exceed NYC Department of Environmental Protection (NYC DEP) and Department of Buildings (NYC DOB) code requirements, to personally training and overseeing our staff. But perhaps more importantly as the President of the company I 'set the lead' by conducting myself with professionalism and integrity.