When a water service line to a property needs to be disconnected permanently the work must meet certain requirements. A water service line disconnection is typically required when a building is being demolished. When a building is being demolished all service lines must be permanently plugged – which includes the sewer, gas, and electric. To learn more, read the complete guide to sewer and water line disconnections.
In some rare instances a building may have an additional water supply line from the street that is no longer required. This can be when a fire sprinkler system is being legally removed from a property. In even rarer cases a building may have two domestic water lines, which is not permitted unless express permission is received from the DEP.
In all cases where a water service line is to be permanently disconnected there are certain requirements:
DEP permits must be secured ahead of time.
The connection on the city water main must be permanently destroyed.
The DEP must perform a field inspection of the disconnection.
A final reading from the water meter must be submitted to the DEP to generate a final and accurate bill. The legal disconnection of a water service line means permanently destroying the connection at the point of the city supply main. Merely turning off the connection will not pass inspection, qualify as a plug, or stop future water bills from the DEP.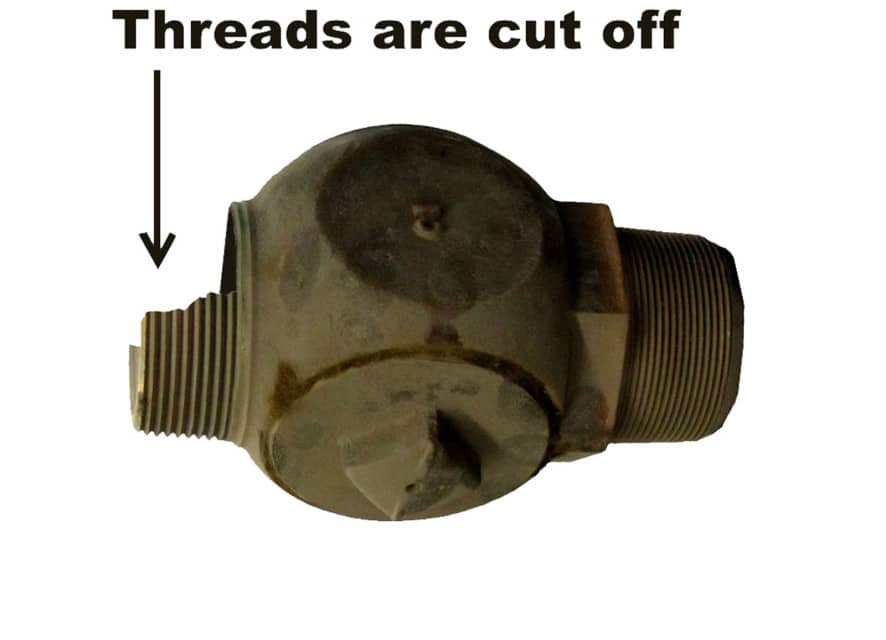 Plugging a tap for a water service line disconnection
A wet tap connection is the  most common type of water service line connection in NYC. When a wet tap has to be permanently disconnected merely shutting the valve is not sufficient. The threads where the water service would connect to the tap have to be completely cut off. This prevents anyone from ever connecting to this connection again.
[button link="/contact-balkan-plumbing/" bg_color="#EA6E24″ window="yes" size="xl"]Get free expert advice today![/button]
When the disconnection of a water service line involves a wet tap connection it is the simplest type of connection to plug. In the days before power tools taps were driven into the city main by brute force. These taps were called driven taps and must be handled with extreme care. Old driven taps are prone to blow out of the main line, just as they were once driven in to it.
Plugging a wet connection for a water service line disconnection
When a wet connection exists for a water service line it is a more complicated process than a wet tap to plug. Because there are also two types of wet connections the procedure also varies.
Plugging a mechanical joint wet connection
Plugging a mechanical joint wet connection for a water line is less complicated than a lead joint wet connection. As its name implies a mechanical joint connection is held in place by carefully tested and approved nuts and bolts. There is virtually no chance of the valve dislodging from the point of connection.
A mechanical wet connection connection is disconnected by completely removing the service pipe from the valve. An approved mechanical joint plug is then installed inside the opening of the valve. By cutting off the operating nut on top of the valve it is ensured that it can never be used again.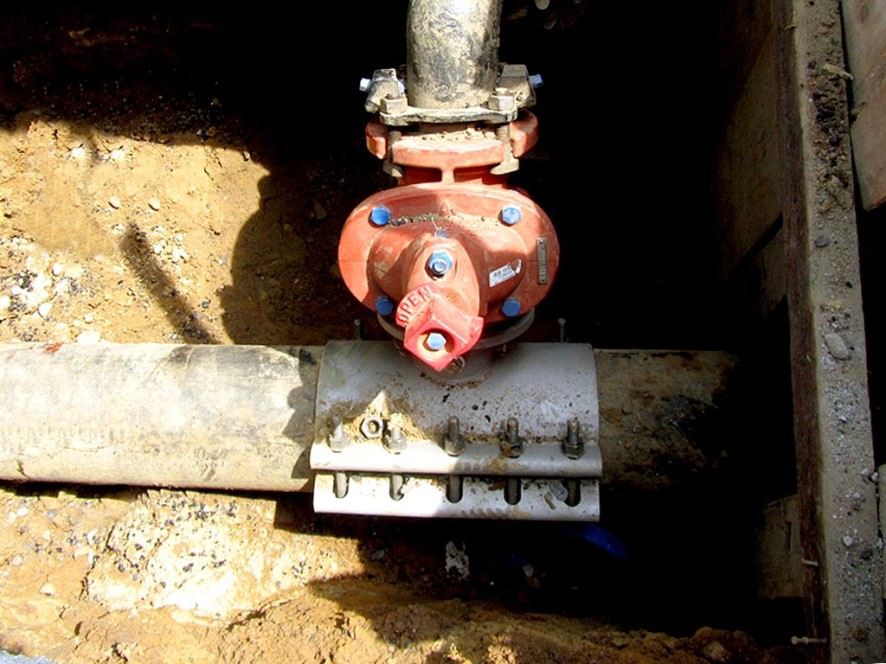 Plugging a lead joint wet connection
Lead joint wet connections are no longer installed, but exist in the majority of disconnections involving a large water service line. This style water service line connection is installed and held together by oakum caulked with molten lead. These connections are much more prone to leak and need to be handled with great care.
Generally a lead joint connection is disconnected by cutting the service line just outside of the wet connection valve. An approved cap is then installed over the bald piece of pipe and carefully rodded in place to avoid future leaks. The operating nut is cut off of the top of the valve to prevent any future use.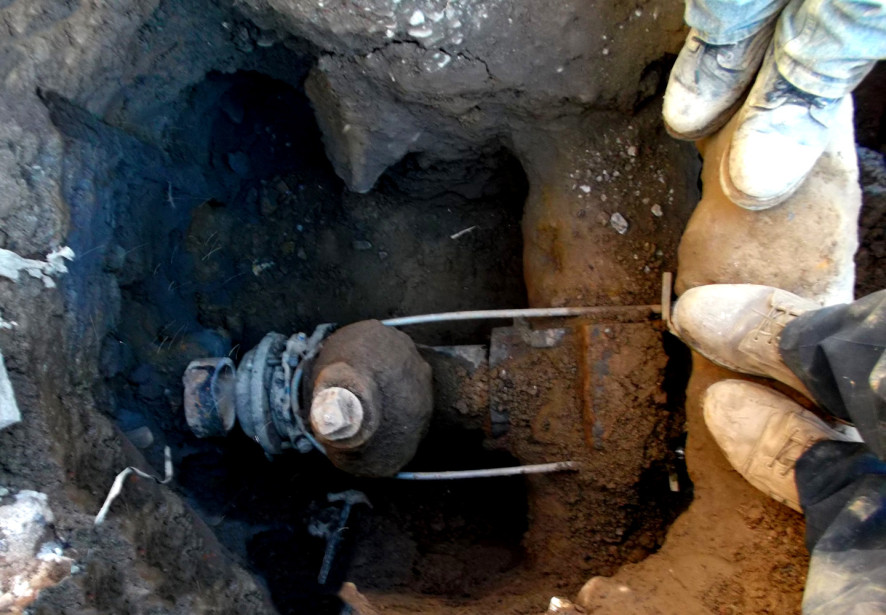 A NYC DEP plug permit to permanently disconnect a sewer or water line costs $200.00 each. The permit cannot be closed out until the disconnection passes a field inspection. Typically a NYC DOT permit is also required. A DOT permit usually costs between $130.00 and $380.00.
Only a NYC Licensed  Master Plumber can legally disconnect a water service line
In the city of New York only a licensed, bonded, and insured plumber can secure permits to plug a sewer or water line. Frequently a permission letter is needed form the owner to verify that the owner of the property wishes this work to be done.
[button link="/contact-balkan-plumbing/" bg_color="#EA6E24″ window="yes" size="xl"]Get a free on-site visit today![/button]
Since excavation work is a specialty in the plumbing field, this type of work is typically performed by a water main and sewer contractor. Property owners should always request the sign-off from the DEP to ensure that the work was inspected and met code. Failure to receive a sign-off can result in future water bills and other issues as well. If you'd like to get additional expert advice, or service, please contact Team Balkan.