Balkan is the oldest water main and sewer contractor in continuous operation under the same name in NYC. This hand painted Joseph L. Balkan sign made in the early 1950's touts the phone number 'MIchigan 1-1222'. It's from back in the day when telephone numbers used exchange names. Today, which is now almost 70 years later, the name is the same and the phone number still rings (try it!). This makes Joseph L. Balkan the oldest water main and sewer contractor in continuous operation under the same name in the City of New York. In a city such New York, in an industry as challenging as subsurface plumbing, that's saying quite a lot.
While some firms may distance themselves from their past, Balkan goes to great lengths to keep connected to its roots and founding principals. That is why Balkan maintains the original phone number even after re-locating to expanded facilities three separate times over its history. Since moving from its original location in East New York, Balkan Sewer and Water Main Service has now been a proud part of the diversified community of Richmond Hill for over 40 years.
A Water Main And Sewer Company Built On Trust
Since the time Joseph L. Balkan founded the company in 1952 it has continued to operate as a water main and sewer contractor under the same trusted name. That translates into an iron-clad and secure guarantee on Balkans sewer and water main work, and the security of customer care before, during, and long after the work is done. After almost 70 years and over 70,000 satisfied customers, Balkan is "The Team You Trust".
A little bit about telephone number exchange names
courtesy of wikipedia
During the early years of telephone service, communities that required more than 10,000 telephone numbers, whether dial service was available or not, utilized exchange names to distinguish identical numerics for different customers.

When dial service was introduced (typically during the period of 1910 to 1970) in such multiple exchange communities, customers would normally dial the first two or three letters of the exchange name, followed by the numeric digits.

The United States used a slight variation. New York, Philadelphia, Boston and Chicago first used the 3L-4N system but replaced that with the so-called "2-5 numbers" or 2L-5D, two letters and five digits (for example a number on the Pennsylvania exchange would be shown as PEnnsylvania 6-5000). This became the North American standard as customer-dialed long distance service (Direct Distance Dialing) came into use through the 1950s.

As demand for phone service grew, the supply of assignable phone numbers began to dwindle and several North American area codes were split to enable reuse of numbers. As the growth accelerated, the decision was made to switch to All-Number Calling (ANC), since there were several unpronounceable letter combinations that were not being used. This allowed more efficient use of the number supply; only two area code splits were necessary between 1962 and 1981. All-Number Calling was phased in slowly from 1958. Most areas had adopted it fully by the late 1960s, though it did not become universal until the 1980s.

The standard format for displaying telephone numbers that used exchange names was to capitalize the first few letters if they were dialed. Some European examples were given above; in the US, examples include:

MUrray Hill 5-9975 (one of the Ricardos' numbers on I Love Lucy. Note that the H in Hill, although not dialed, is still capitalized)
ENglewood 3-1234 (typical North American, in New Jersey or continent-wide after about 1950)
BALdwin 6828 (typical urban North American before move to two-digit exchange names)
MArket 7032 (typical urban North American six-digit phone number, phased out in 1950s)

In print, such as on business cards or in advertisements, the full exchange name was often abbreviated, with a period used to indicate the abbreviated form, an example being:

TEmpleton 1-6400 would appear as TE.1-6400.

If they were not dialed, it was more common to capitalize only the first letter of each part of the exchange name (e.g., "Metcalfe 6000" or "Fairmont 3335").

Such numbers could be of non-standard length, simply because they were not dialed, but quoted to an operator who plugged into the appropriate line.

During the 1950s, cities using six-digit numbers migrated to seven-digit. Typically, several six-digit exchanges were co-located in one building already, with new ones added as old ones had filled up. They were then combined into a new seven-digit number exchange.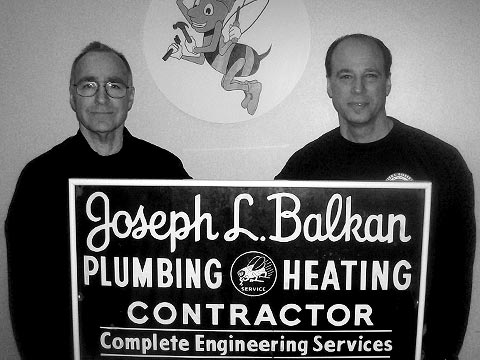 About Richmond Hill Queens
courtesy of wikipedia
The hill referred to as Richmond Hill Queens is a moraine created by debris and rocks collected while glaciers advanced down North America.

Richmond Hill is rich in history. The Battle of Long Island, one of the bloodiest battles of the Revolutionary War, was fought in 1776 along the ridge now in Forest Park, near what is now the golf course clubhouse. Protected by its thickly wooded area, American riflemen used guerrilla warfare tactics to attack and defeat the Hessians.

Typical Victorian house in Richmond Hill

Richmond Hill's name was inspired either by a suburban town near London, England, or because of Edward Richmond, a landscape architect in the mid-1800s who designed much of the neighborhood. In 1868, a successful banker named Albon P. Man bought the Lefferts and Welling farms, and hired Richmond to lay out the community. Over the next decade streets, schools, a church, and a railroad were built, thus making the area one of the earliest residential communities on Long Island. The area is well known for its large-frame single family houses, many of which have been preserved since the turn of the twentieth century.

Many of the Queen Anne Victorian homes of old Richmond Hill still stand in the area today. The area first became developed in the later decades of the 19th Century with the 1868 opening of the Richmond Hill railroad station at the intersection of Hillside Avenue and Babbage Street, on the Montauk railroad line between Long Island City and eastern Long Island.

The area received further development in 1918, when the BMT Jamaica Avenue elevated train line (today the J/Z lines of the New York City Subway) was extended in the neighborhood. It is also the southern port for the A train, which heads at the busy intersection of Liberty Ave & Lefferts Blvd.

DIVERSITY

Originally, many European families (Dutch, British, Irish, Scotch, Danish, and German) had lived in Richmond Hill. There is a north and south Richmond Hill. The division is Atlantic Avenue. Today the southside of Richmond Hill mostly consists of South Asian Americans and Caribbean Americans (many of whom are Hispanic). Richmond Hill has the largest Sikh population in the City of New York and also contributes to the diversity of the borough of Queens. Since the 1970s many Caribbean Indians from Guyana and Trinidad have emigrated to the United States, especially to Richmond Hill and Jamaica in Queens, and brought the Hindu and Muslim traditions to their new home.
About Balkan Sewer And Water Main
The Balkan Team provides expert sewer and water main repairs and replacements. We are experts in all types of NYC underground plumbing. Balkan Sewer And Water Main Service was founded in 1952. Since its inception, the foundation of the company has been based upon integrity and honesty in all of our dealings. That solid foundation has enabled us to thrive in every economic climate. The year 2020 actually marks our 68th consecutive year in business. As we have grown, we have become increasingly dependent upon a "Team First" approach. What helps ensure a continuation of our high standards, overall integrity, and high company morale, is that same team approach. Complete client satisfaction has always been the number one goal at Balkan Sewer And Water Main. That is why we are NYC's largest and most trusted sewer and water main service in New York City. Simply put, if it's plumbing, and it's underground, we do it. For almost 70 years, and for over 70,000 New Yorkers to date, Balkan is "The Team You Trust".