Our in-house truck mechanics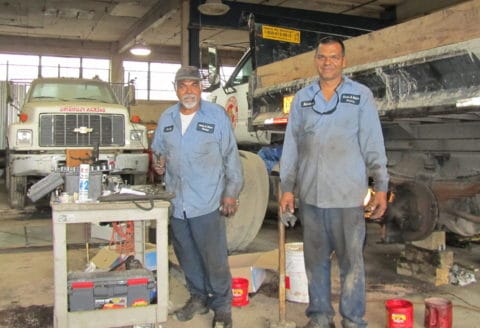 keep us rolling to you on-time, every time. They're not pretty, but they're good! Any Sewer and Water Main Repair Company striving for top notch service needs a dependable fleet of vehicles and equipment. Maintaining the largest fleet of vehicles, equipment, and specialty tools in the NYC sewer and water main repair industry is no easy task. Joseph L. Balkan Inc. depends upon a team of mechanics with over 50 years of combined experience and expertise.
When a property owner is in need of a sewer repair or water main repair they need dependable plumbing services not excuses. Balkan has never and will never postpone a job for lack of equipment or because a piece of equipment broke down. You will never hear "Sorry, the truck got a flat. We'll be there tomorrow". Hiring only the best qualified and experienced truck mechanics is integral in delivering sewer and water main services when promised and as promised.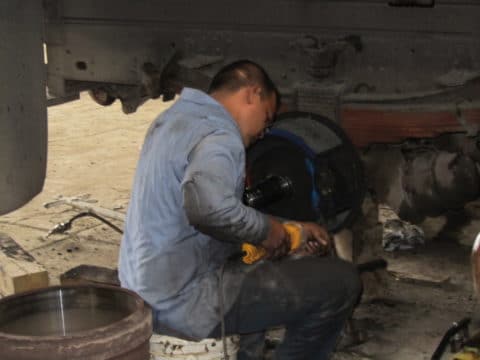 Balkan plumbing vehicles are GPS controlled. In addition they partner with 'Hows-My-Driving', test all drivers for drug and alcohol use, and perform careful pre-employment screening to help ensure superior service for our valued customers. For over 60 years Balkan Sewer and Water Main Service has provided prompt and reliable sewer and water main services throughout Queens, Brooklyn, Manhattan, and the Bronx. Our mechanics are big part of that reliable service our customers have come to expect.