Are you a higher education student looking to make money as you gain valuable professional experience? Reading and spending time in the classroom is a great way to acquire information. However, you still need hands-on experience to help you reinforce your classroom learning experience properly. At Balkan Sewer And Water Main, we offer paid internships for students in NYC. You'll have a chance to gain experience in a professional work environment and have the potential to obtain full-time employment after your graduation.
Check out the reasons why getting paid internships at Balkan is an excellent idea.
A History of Helping Young Professionals Advance Their Career
Balkan Sewer And Water Main was started way back in 1952, with a history of quality plumbing services. Since then, we have been taking pride in helping young, talented professionals build and advance their career paths. We believe in providing promising students with an opportunity to advance their careers and learn valuable skills. We know all the subsurface utilities with over 60 years of operation in New York City. You're sure of getting the best technical knowledge and the necessary expertise to help you advance in your career. We have been open to incorporating students with enthusiastic work ethics and new ideas, intending to help them grow in their careers.
Flexible Work Hours
As a student, you're probably wondering where you can get paid internships that offer flexible hours. We offer you flexible schedules to ensure you're not overwhelmed in your quest to acquire knowledge or build your resume. We'll allow you to have a work schedule that works best for you. This will help you increase your productivity and learn more valuable skills without breaking your back. Our main goal is to facilitate a results-oriented culture in our workplace. This strongly impacts your learning and gaining experience and helps our business. So, if you want to succeed in the future, a flexible schedule will help you do so by working smart.
Work for the Leading Company in NYC
Nothing is more interesting than working in a leading company in NYC as a student, as you get to experience working in an established company. Our paid internships will give you more confidence to face your career, considering that our industry mainly involves customer-facing work where you'll have to interact with many people. So, if you're introverted and shy, consider getting an internship with Team Balkan. It will definitely help you build your confidence.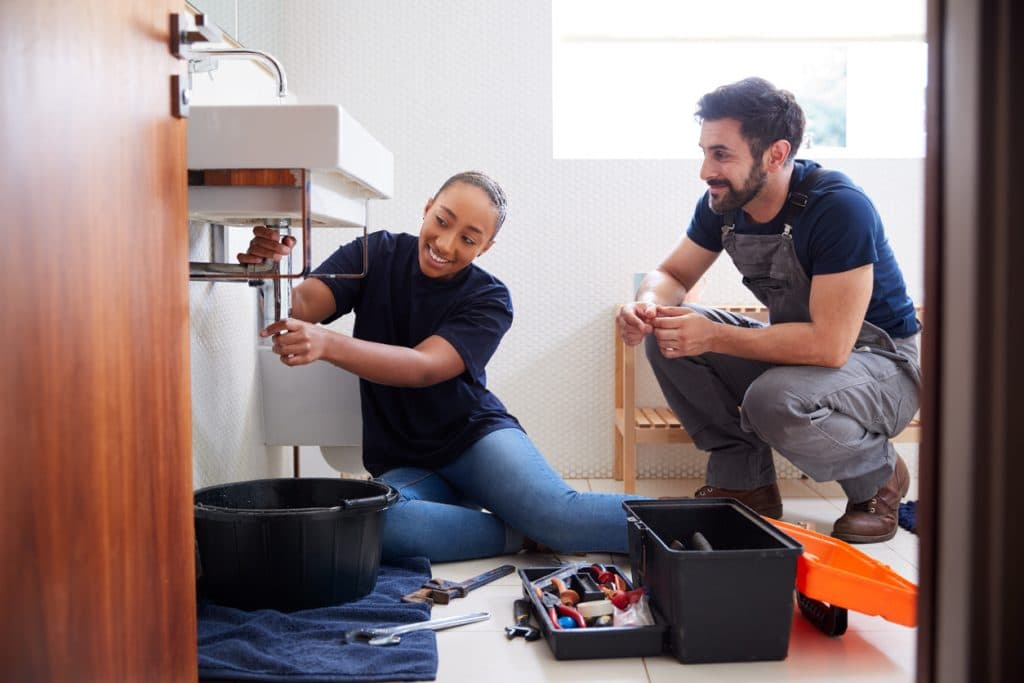 Gain Experience in a Strictly Professional Work Environment
Getting experience in a professional working environment as a student is a rare opportunity that you should grab. Paid internships at a leading company in NYC will provide you with a chance to network in the professional world. This will prepare you for a successful career in your field of study. Every conversation with the Balkan Team will allow you to progress in your career and keep the door open for more work opportunities.
At Team Balkan, we've been in the market for more than 60 years. This means that working with us will also help you gain many transferable skills that your college degree didn't teach you. Being able to work in a fast-paced working environment in NYC will help you learn to be responsible and work on your own, as well as develop attention to detail. Be ready to acquire all the valuable skills needed in a professional work environment.
Earn Money as You Learn Through Our Paid Internships
What better reason would you want to work as a student other than earning money as you learn? Being a student usually means you have little or no money. However, when you join Team Balkan, you'll no longer have to worry about affording your basic needs or entirely relying on your guardians or other students for funding to get your essentials. In addition, you'll be able to afford some little luxuries like getting yourself a treat to something nice or comfortably hanging out with your friends.
Gain Valuable Professional Experience
You don't just want to gain any work experience; gaining valuable professional experience is paramount. Remember that not gaining experience in the field you're pursuing will help you gain professional experience but not valuable in line with your career. Joining Team Balkan as an intern pursuing a course in plumbing will help you achieve meaningful and valuable experiences. You'll have a chance to work with experienced professionals who will assist you to apply all the knowledge you've learned in your classroom. In addition, you'll get an opportunity to meet new people and build a valuable professional network.
Most employers prefer to hire people with some work experience because people who have worked before have a greater understanding of the company culture and work ethics. Doing an internship in our company will help you acquire some work experience that will put you ahead of your peers as a viable candidate when you're searching for a job after graduating.
Build Your Resume
Gaining work experience as a student through our paid internships will add credibility to your resume. Internships are regarded as professional experience, especially if you've just graduated and have an entry-level resume. We make sure that young professionals build their resumes, grow their craft, and gain valuable experience.
The Potential to Obtain Full-Time Employment After Graduation
We care for our customers and also dedicate ourselves to teaching professionalism and knowledge to young professionals. A paid internship with Team Balkan will increase your chance of a great offer of working as a full-time employee after your graduation. Balkan is an excellent company to work for. We offer the potential to access numerous opportunities to grow and advance your career.
Join the Leading Company in NYC
At Balkan, we will offer you plenty of rare opportunities. These include flexible work hours, an opportunity to learn a variety of skills in a leading company in NYC, a chance to gain knowledge, build your resume, and still earn money – it's a win/win! So, are you asking yourself, "How can I find a paid internship near me?" Think about applying at Team Balkan!