Warren Street is located in downtown Brooklyn, which is a valued Balkan Sewer And Water Main service area. Balkan performed work for a Brooklyn water main customer and worked hard to satisfy the situation. While every neighborhood has it's own characteristics, downtown Brooklyn is unique in its own special way. For instance at this job on Warren Street blue slates made up much of the sidewalk and the finished area inside the front yard as well. Once disturbed blue slate is very hard to put back in place, and can easily crack. Even trying to match the color of the mortar around each slate is very hard to do. That is why Balkan completely avoided touching any of the slate on this job. By excavating in a concrete area of the sidewalk, the roadway, and a dirt area inside the yard, all disturbed areas were restored without any tell-tale sign that work was ever done.
By using top-notch materials that included domestic K copper tubing and domestic brass fittings Balkan ensured a long-lasting installation. This Brooklyn water main customer also received an unconditional 10 year guarantee, which is standard for all Balkan service line replacement work. The true testament to good job performance is hearing what the customer has to say. In this case Mr. Heusinger on Warren Street was so happy with the work he sent quite a 'thank you'.
A Brooklyn water main customer says "Thank You"
To Balkan Sewer And Water Main,
First of all I do want to thank you for the great job you did for me in 2011. During the period that you were working at my building and property, located on Warren Street in the Park Slope section of Brooklyn, I was taking photographs of the workers. I just want to share them with you and the workers as well. What a bunch of swell guys to work with! I thought this would be a great time to send the photographs to you so you can pass them on to them. I'm sorry that I'm a year and a half late with these photos, but better late than never!

Thanks again for the wonderful job you did.
A Happy New Year to all of you. Have a great 2014.

Sincerely,

George J. Heusinger,Jr.
Photos courtesy of G.J.Heusinger Jr.
Why Brooklynites trust Balkan for their sewer and water line work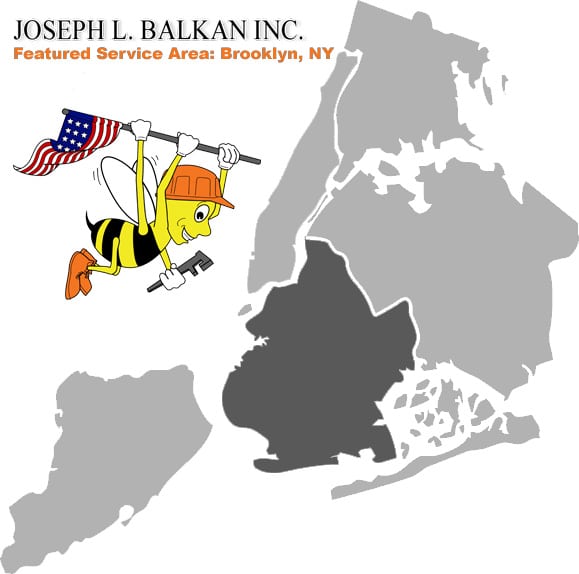 When sewer or water main work is required in Brooklyn a property owner can choose from any number of plumbers. However only a small number of contractors are Licensed Master Plumbers. Even a smaller number of companies are bonded with the NYC Department of Transportation and specialize in sewer and water main work. Of these companies none is more trusted than Joseph L. Balkan. Year-in and year-out more New Yorkers trust Balkan to attend to their sewer and water main needs than any other contractor.
What a Brooklyn water main customer can count on from Balkan:
The fastest response times in the NYC subsurface industry.
Free and no-obligation site visits.
Clearly written and easy to understand work orders.
Plumbing materials that meet or exceed code requirements.
Same-day or next-day repair of disturbed paved surfaces.
Unconditional 10 year guarantees of service line replacement work.
The lowest price structure in the industry.
A uniform price structure to ensure the lowest price regardless of the degree of emergency.
Calls responded to day and night.
Work orders typically commenced the very next workday.
Balkan has in-house tradesmen to properly protect and restore landmarked or specialty items. These may include slate sidewalks, cobblestone streets, ornate wrought iron, or dyed concrete areas. Always count on Balkan to respect your property and provide the highest quality Brooklyn water line installations at the lowest prices in the NYC plumbing industry.
[button link="/contact-balkan-plumbing/" bg_color="#EA6E24″ window="yes" size="xl"]Get a FREE no-obligation site visit today![/button]
A little bit about Park Slope in Brooklyn
courtesy of wikipedia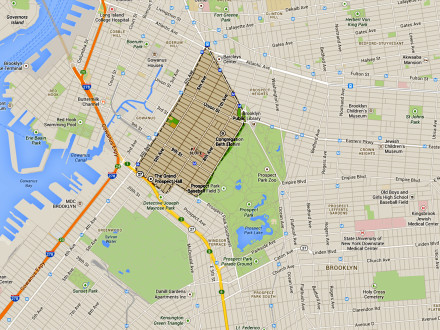 Park Slope is an affluent neighborhood in northwest Brooklyn, New York City. Park Slope is roughly bounded by Prospect Park West to the east, Fourth Avenue to the west, Flatbush Avenue to the north, and Prospect Expressway to the south. Generally, the section from Flatbush Avenue to Garfield Place (the "named streets") is considered the "North Slope", the section from 1st through 9th Streets is considered the "Center Slope", and south of 10th Street, the "South Slope". The neighborhood takes its name from its location on the western slope of neighboring Prospect Park. Fifth Avenue and Seventh Avenue are its primary commercial streets, while its east-west side streets are lined with brownstones and apartment buildings.

Park Slope features historic buildings, top-rated restaurants, bars, and shops, as well as proximity to Prospect Park, the Brooklyn Academy of Music, the Brooklyn Botanic Garden, the Brooklyn Museum, the Brooklyn Conservatory of Music, and the Central Library (as well as the Park Slope branch) of the Brooklyn Public Library system.

The neighborhood had a population of about 62,200 as of the 2000 census, resulting in a population density of approximately 68,000/square mile, or approximately 26,000/square kilometer.

Park Slope is considered one of New York City's most desirable neighborhoods. In 2010, it was ranked number 1 in New York by New York magazine, citing its quality public schools, dining, nightlife, shopping, access to public transit, green space, safety, and creative capital, among other aspects.

It was named one of the "Greatest Neighborhoods in America" by the American Planning Association in 2007, "for its architectural and historical features and its diverse mix of residents and businesses, all of which are supported and preserved by its active and involved citizenry."

In December 2006, Natural Home magazine named Park Slope one of America's ten best neighborhoods based on criteria including parks, green spaces and neighborhood gathering spaces; farmers' markets and community gardens; public transportation and locally owned businesses; and environmental and social policy. Park Slope is part of Brooklyn Community Board 6. [Read more about Park Slope]
[credit]
[button link="/contact-balkan-plumbing/" bg_color="#EA6E24″ window="yes" size="xl"]Get FREE expert advice today![/button]