Are you suffering from a flooded garage, or a ponding condition? We have our fair share of uncooperative weather in New York, this includes many snowy and rainy days. Unfortunately, these snowy and rainy days can be a prime cause of garage flooding and ponding water. Flooding and ponding in your parking garage can cause some serious potential issues with the structure of your parking lot.  You may ask "Is there anything I can do to ensure my parking garage's lifespan is extended"? You may likewise ask "Is there anything I can do to ensure my parking garage is more sustainable in the future"? The answer to both questions is Yes, there is!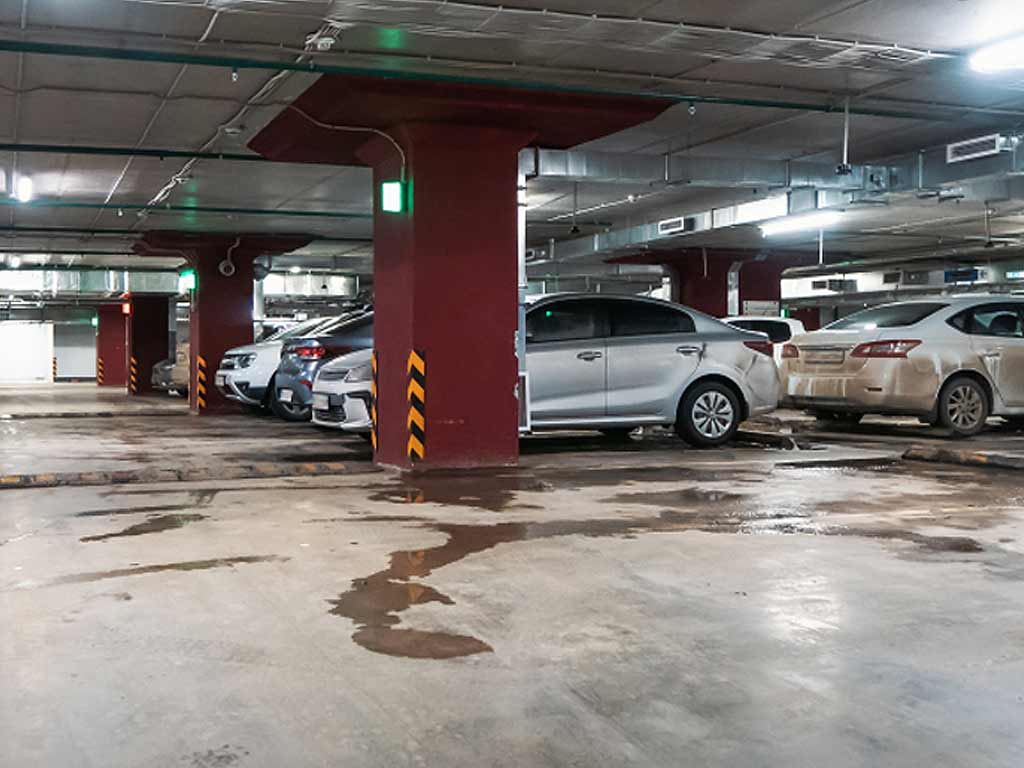 Parking Garage Slope and Drains Prevent A Flooded Garage
Having multiple puddles or garage flooding can be the result of a variety of different issues. One main culprit is specifically the parking garage drainage system itself. There can be an improper pitch, problems with your sub-base, or problems with the garage drainage system. Some of the most serious underground parking garage issues are due porous concrete slabs. Many parking garages have multiple puddles due to potholes or rutting. As much as you probably wish these problems would just magically disappear, they will not just go away on their own. A flooded parking garage will worsen if you let the water stand.
Surface Raveling
What is raveling? Raveling is the breaking down of the asphalt surface due to the movement of mass particles. Generally, this can be distinguished by free debris on the pavement or a collection of water. One of the main causes of raveling is due to a bond loss between the particles and the pavement in the parking garage. The raveling will usually be caused by a substandard mix design or a substandard compression during the installation. Tracked vehicles or studded tires can also be the reason for raveling due to causing a variety of particles to dislodge.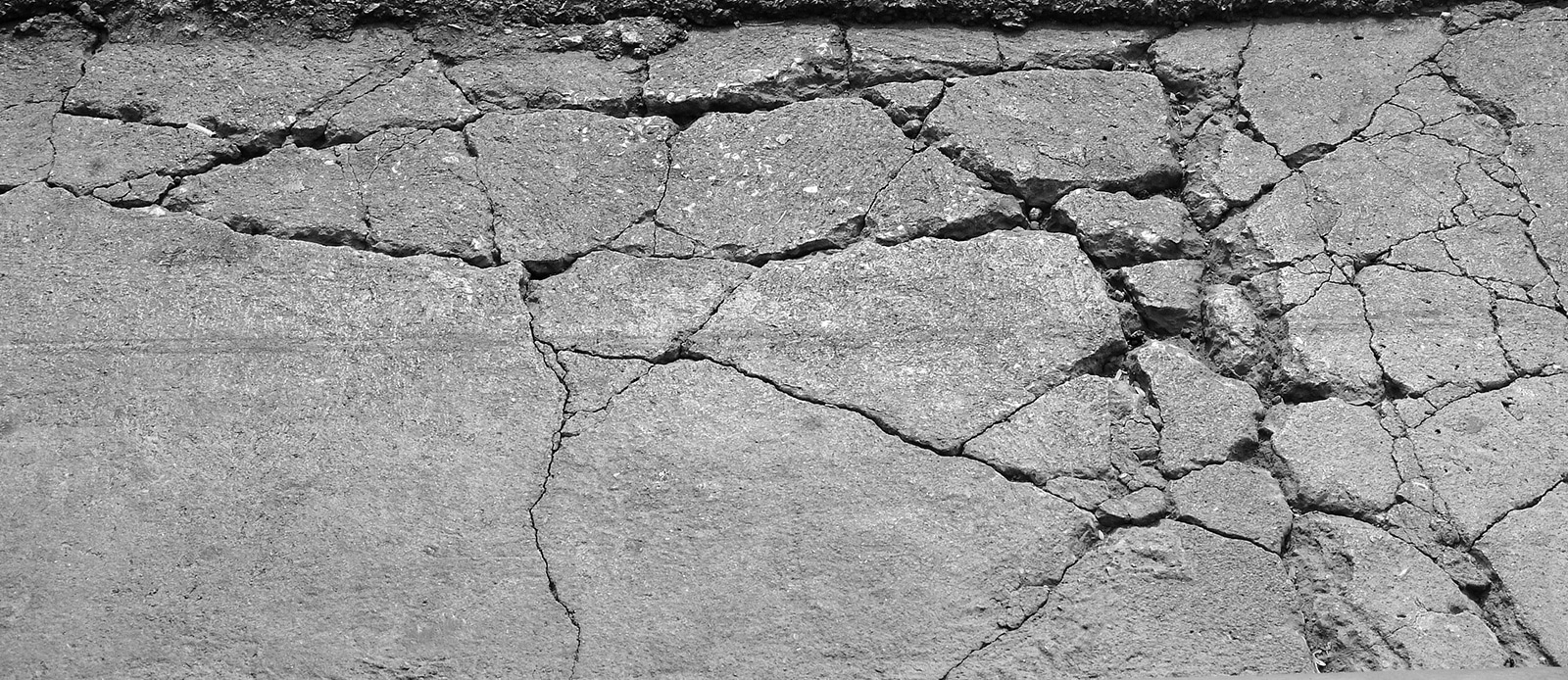 When there is raveling in small areas, the raveled areas can be patched after they have been removed. In some cases the affected areas can be re-surfaced. In other more extreme cases (such as pictured above) a complete rehabilitation will be needed. Needless to say, demolishing and rebuilding a parking garage is a major undertaking.
Poor Site and Floor Drainage
When a parking garage is installed, the contractor should ensure the parking garage will have enough drainage through utilizing the slope of each slab, and drains. In most cases commercial parking garages are carefully designed, and inspected during construction. However, just like any plumbing fixture, parking garage drains must be maintained.  Parking garage drains are exposed to all sorts of debris and abuse. It is therefore advisable to do annual cleanings, maintenance, and visual inspections to avoid a flooded garage.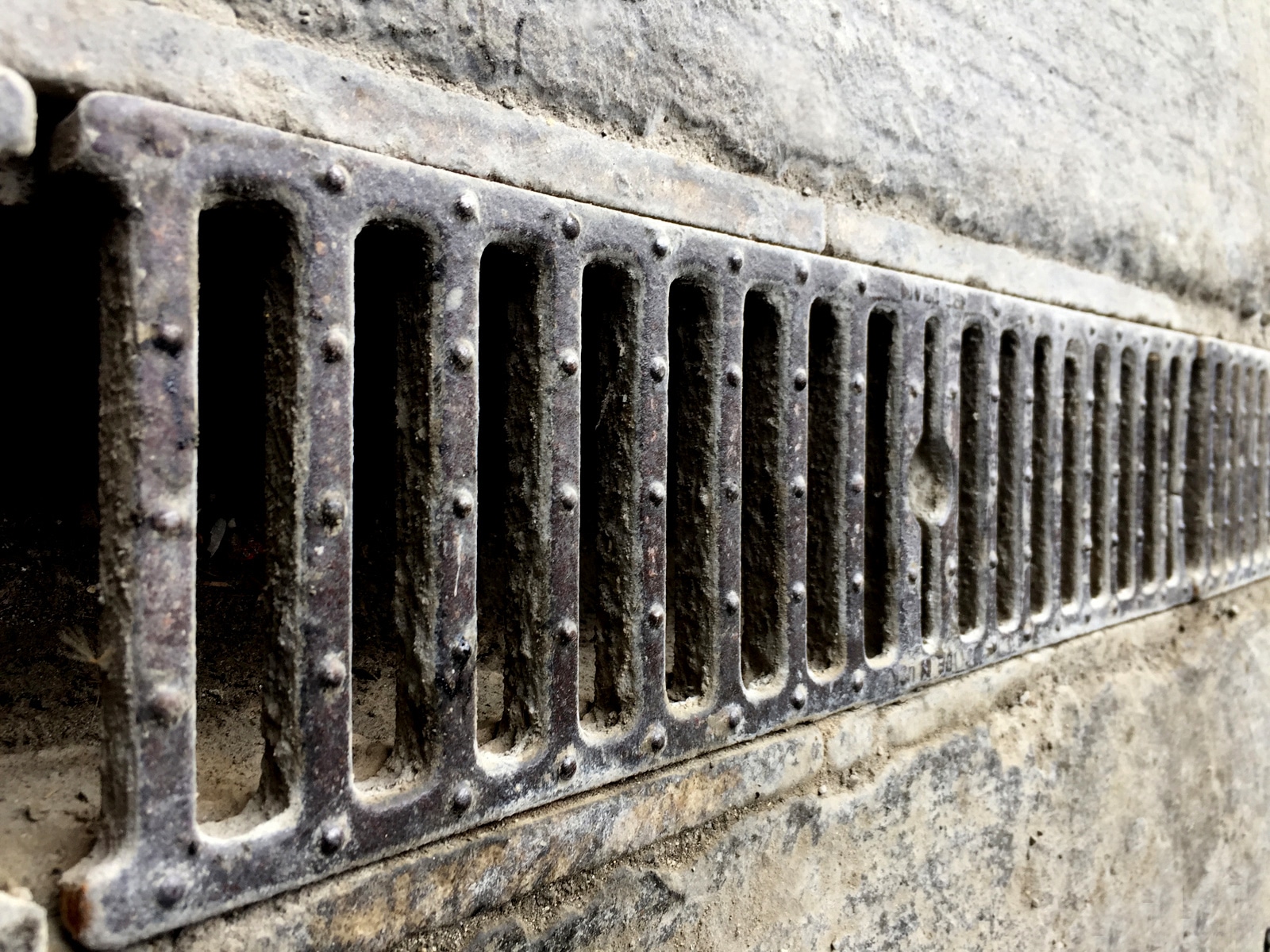 If you see multiple puddles on your parking garage's surface it can mean the right amount of drainage was not accounted for. Sometimes this can mean the entire parking garage will need to be repaved. However, asphalt that does not have the proper drains or sub-grade structure are not able to be fully restructured. When it is recommended to repave the parking garage, you should think about adding a new drainage system, particularly a trench type drain.
Additional Reasons For Parking Garage Flooding
Bleeding: This occurs when an asphalt's binder will make its way to the top of the surface
Rutting: This occurs when there is disintegration at the very top of the surface's layer
Cracking: This can occur when the pressure from the water causes cracks in the surface
We are all aware of how impactful and important water is. It is one of the best things we have access to today because it sustains the lives of humans and the lives of others on the planet. However, this does not mean that water cannot result in frustration when it lands into places we do not want it to. Standing water in a parking garage can cause problems.
Fixing the Parking Garage Drains
It may seem obvious, but one of the best things for you to do to protect your parking garage is to hire a sewer and water main contractor. If the issue is with the drainage system itself, you'll need a contractor with experience dealing with situations where you experience a flooded garage space. An experienced contractor will know how to look for any blockages or buildups that can result in excessive water in your parking garage. You may require additional drains or catch basins.
Structural damage will be one of the worst types of damage that a parking garage with poor drainage can cause. If you have a compromised subgrade garage, you will not know this until the surface ultimately collapses. General sub-grade damage can result in numerous low spots across the entire parking garage. In these extreme cases, you'll need to contact a structural contractor who is also familiar with water-proofing installations.
If you are a parking garage owner and are looking for a way to maintain your property and correct a drainage issue, please contact Balkan Sewer and Water Main today.