New York, USA (DECEMBER 13th 2010) FOR IMMEDIATE RELEASE:
Paul R. Balkan and David Balkan, owners of a NYC sewer and water main service company, have formalized their longstanding relationship with the Master Plumbers Council by joining as members. For decades Balkan Sewer and Water Main Service has depended on the Master Plumbers Council for up-to-date information on industry matters and Balkan has at times been sought out for information regarding sewer and water main issues. This licensed plumbers association has been in existence since 1889.
This announcement is made with pride as the Master Plumbers Council is a highly respected and professional licensed plumbers association. They are recognized throughout the plumbing industry and City Agencies alike for representing the best interests of the public and the entire licensed plumbing trade for over 100 years. In these times of complicated permit procedures, restrictive inspection procedures, and fast paced rule changes, being aligned with a reputable trade association is a vital tool for a licensed plumbing firm or sewer contractor in NYC.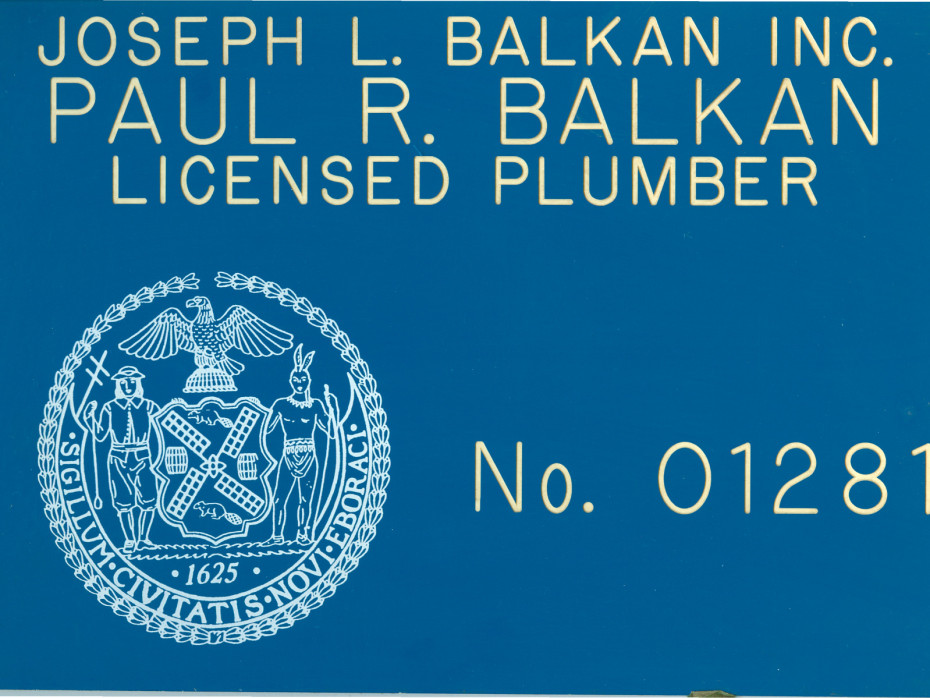 "Strength In Unity" is not just the motto of the Master Plumbers Council it is a fact of life in NYC if one is to flourish as a licensed tradesman whether performing typical house plumbing, sewer contractor or water main work. The Sub Surface Plumbers Association represents sewer and water main contractors and is a brother organization to the Master Plumbers Council. Together the two organizations act on behalf of the entire licensed plumbing industry of the City Of New York.
About The Master Plumbers Council
The Master Plumbers Council of the City of New York, Inc.(the MPC) is a not-for-profit trade association for licensed plumbers in the City of New York. The present MPC was established by combining the Queens County Master Plumbers Association and the Kings County Master Plumbers Association. These associations date back to 1889. Our membership is mainly comprised of licensed master plumbers and is open to affiliate members such as supply houses, manufacturers, architects and other industry-related professionals. The MPC strives to better the industry through promoting education and clarification of code issues. Our members have dedicated countless hours to committee work, code revisions and illegal practices and also serve on the Master Plumbers and Master Fire Suppression Piping Contractors License Board and the Department of Buildings Operational Subcommittee. www.nycmpc.org
About Joseph L. Balkan Inc.
Balkan Sewer And Water Main is the largest sewer line replacement and water main service company in New York City. We are licensed, bonded, and insured. As a family run sewer and water main company in operation for over 50 years, our 10-year guarantee means we continue to stand by our work after the job is done.We are expertly equipped, from our 48,000 square foot facility to dozens of trucks, heavy moving equipment, backhoes and pneumatics. For all your subsurface plumbing including; water main repair and water main replacements, sewer repair and sewer replacements, catch basins, fire hydrants, manholes, and specialty excavation work, we can help. Contact Balkan Sewer And Water Main today or visit www.balkanplumbing.com.