Watch how a local family business began its 70 years in consecutive business, which coincided with many historical events. Seventy years allows for a lot of perspective historically, as a society, and through all the phases that the Balkan family business has gone through. The whole idea of Joe Balkan starting a plumbing business started around 1945. Joe Balkan had just finished serving with the Naval Seabees in World War II. Joe then worked at the Brooklyn Navy Yard, a supposed "lifetime job". However, he left the security of a Navy Yard job in 1952 to fulfill his dream of becoming a business owner. His first plumbing shop was located in East New York, near to his childhood home. His dream of performing plumbing in NYC officially started.
The 1950's Lay The Groundwork For A Family Plumbing Business
During the 1950's two of Joe's sons, Paul and David, started training at a young age for their future as sewer and water main contractors. Shovels were always close by, and holes starting popping up all around the house. Apparently, it's never too young to learn a trade! In 1958 Lang Moss joined Joe, this turned out to be a momentous event. Lang stayed with the Balkans for 46 years, and was beyond a doubt Joe's most trusted confidant. Lang served as a leader, a mentor, and through his devotion and dedication, was the true heart of the business.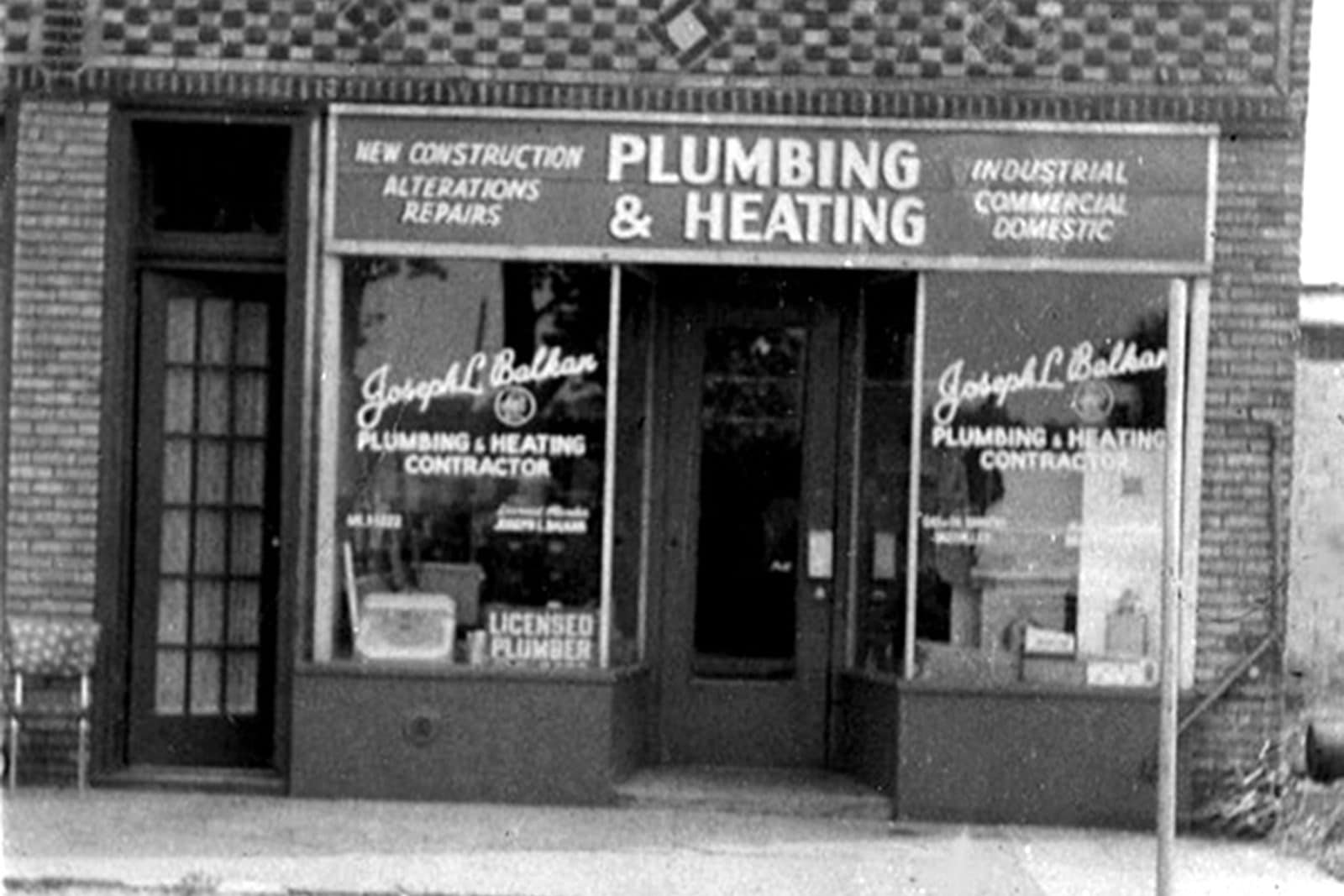 The 1960's: The Family Plumbing Business Specializes and Expands
During the 1960's Joe thrived in his business, and he became solely dedicated to sewer and water line work. As a dedicated house sewer and water service line company, the family business grew even more rapidly. Plumbing in NYC has various specialties, and sewer and water work is one of them. By the way, the Brooklyn Navy Yard closed 14 years after Joe left, coincidence???
1969 will forever be remembered for the Miracle Mets, and for the USA landing a man on the moon. Two seemingly miraculous events of the time. Three short years later, Joe Balkan landed in Richmond Hill at a location twice as large as his second location in Howard Beach. It was a leap of faith, and a bet on a bright future.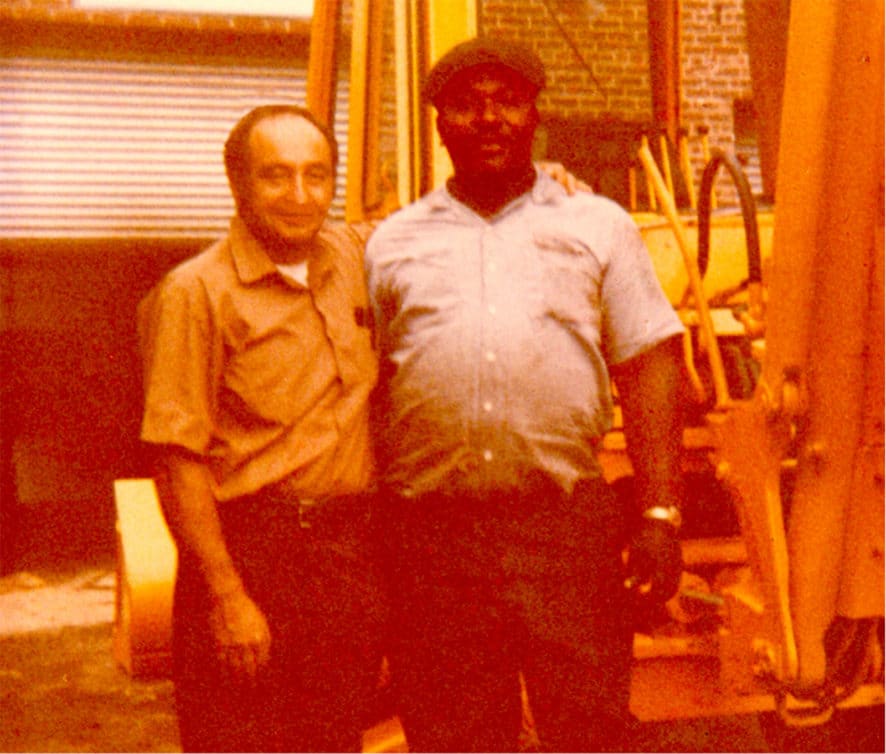 The 1970's: Culture Clash, War, Inflation, Recession
In 1975 a tumultuous time of culture clash and war came to an end. The United States withdrew from Viet Nam, and the United States attempted to heal itself. Around the same time, and after years of part-time work during school and summer vacations, Paul and David Balkan formally joined the Joe's business. It was now truly a family business. This was a very proud day for Joe Balkan. At the same time, the late 1970's were rough years for many folks, family businesses included. A terrible recession was coupled with runaway inflation, that not one two Presidents struggled to deal with. Through it all, including recessions and inflation, Balkan grew to become New York City's largest house sewer and water service line contractor in 1988. This was a special moment in time for the entire Balkan family, especially considering the many challenges that plumbing in NYC presented.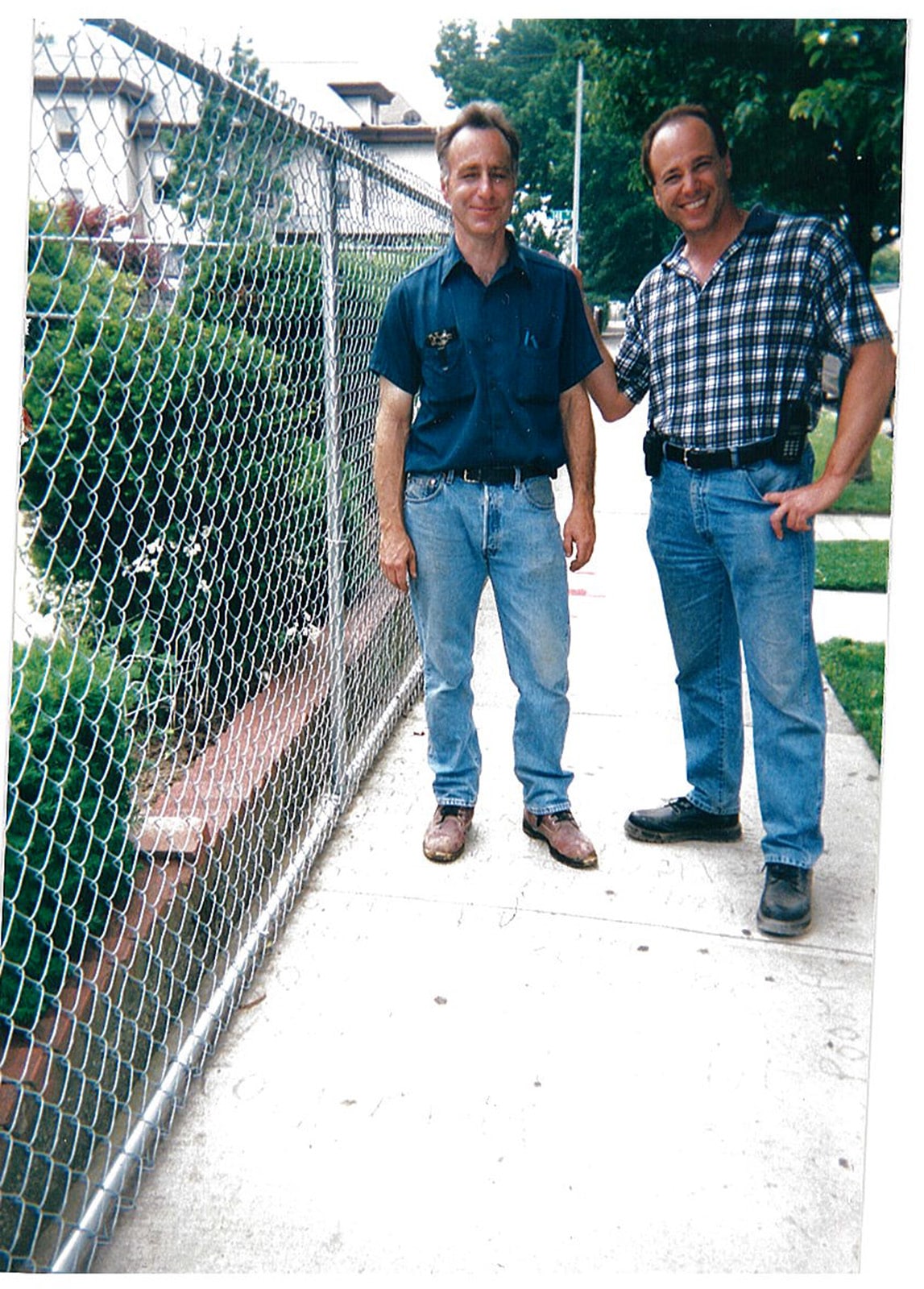 The 1990's: Balkan Expands Their NYC Plumbing Business Once Again
Speaking of sharing a moment, in 1992 the very first text message was sent. Something we now take for granted. That same year of 1992 the Balkan's made some news of their own by moving into a 48,000 square foot facility. Their new headquarters were fully four times larger than the previous location at 101-08 01st Avenue. The family business had reached a new level of success. At around the same time, Paul R. Balkan reached a new level of achievement himself by being recognized as a NYC Licensed Master Plumber.
In 2004 another new form of communication would take hold, The Facebook. A generational entrepreneur named Mark Zuckerberg would eventually shorten the name to Facebook, and would have many millions of subscribers. When 2015 rolled around, it was another momentous year for the Balkans. In response to their clients demand, they opened a sewer and drain cleaning company. From humble beginnings the drain cleaning company has grown to be the most trusted and reputable drain service in New York City.
2022: 70 Years of Plumbing In NYC & Over 80,000 Satisfied Customers
In 2019 a new challenge presented itself to society in general, and businesses as well, the Covid 19 Pandemic. It has changed society in both a short-term and a long-lasting manner. Regardless of all the various challenges, whether they be business or societal, the Balkans persevered. That is evidenced by the year 2022 becoming the 70th consecutive year of being in continuous business. For the Balkan family, the year 2022 also coincides with reaching the lofty number of over 80,000 satisfied customers. Hard work, dedication, and integrity in all undertakings, makes Balkan "The Team You Trust" when you require subsurface plumbing in NYC.