There are so many sewer facts and myths that involve pots of boiling water, and pouring boiling water down drain lines. Unfortunately when it involves grease, making the wrong choice can ruin your drain system. Speaking of wrong decisions ruining your drain or sewer system, did you ever think of putting a little excess cement down your drain? Do you know if cement hardens under water, or not? With that said, let's move forward with the Balkan Sewer Myth or Fact Video Challenge, Part 2. Let me try once again to stump Christina.
Pouring Boiling Water Down Drain Helps?
Dave Balkan: Here we are with the next sewer fact or myth.
Christina: Okay, I'm ready.
Dave Balkan: I'm trying to stump Christina here. So Christina, after you pour grease down your drain, if you pour hot boiling water down the drain afterwards, then that's okay to pour down the grease?
Christina: I think that's a myth.
Dave Balkan: Oh darn, you're right again. Never put grease down your drain. All it'll do is loosen it up, push it further down your drain, and then it hardens somewhere else. No grease down the drain.
Christina: None!
Can A Pot Of Boiling Water Get Rid Of Your Fruit Flies?
Dave Balkan: Never! Right, she knew that. Okay, next sewer or myth. You have fruit flies, okay. If you take boiling hot water and pour it down your drain, well that kills fruit flies, right?
Christina: No.
Dave Balkan: Hmm, gotcha. Fruit flies usually live down in your drain. People run water, that doesn't kill them. Boiling water that kills them. Now where they come from? I don't understand where fruit flies come from, but they typically live in the drain. And if you boil a pot of water, pour it down your drain, you should be able to get rid of your fruit flies.
Christina: Oh, that's a new one for me. I didn't know that.
Dave Balkan: Well, I didn't know it either… until I read about!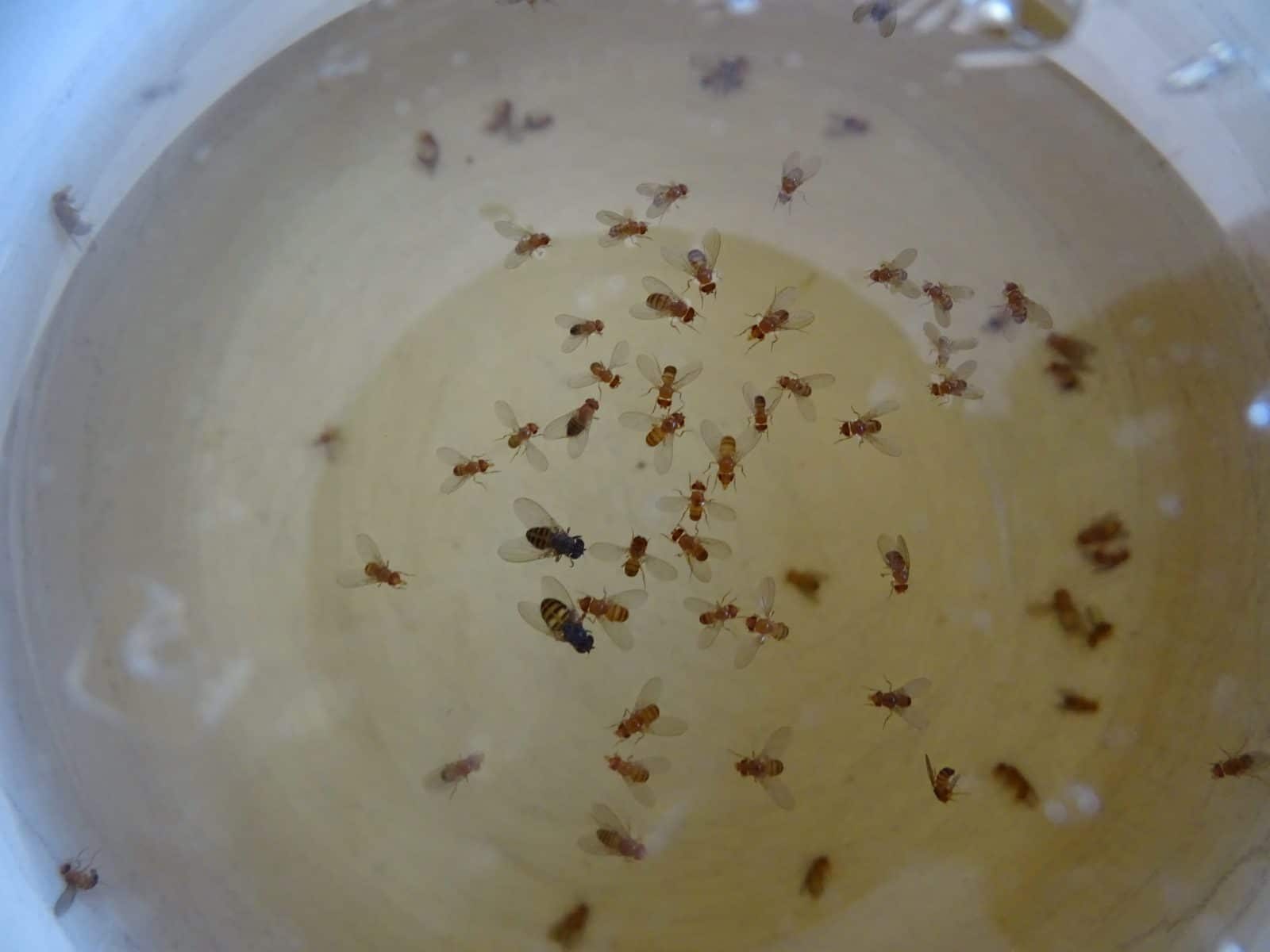 Can Cement Harden Under Water Inside Your Drains?
Dave Balkan: Okay, are you ready for our next sewer truth or myth?
Christina: Ready.
Dave Balkan: All right, you or a contractor is doing a little bit of cement work around the house, right? You have a little bit of cement left all over. Is it okay just to wash it down your drain?
Christina: No!
Dave Balkan: Why not?
Christina: Because that will harden up in your drain. That's where you get clogs, and breaks, and cracks.
Dave Balkan: Christina, even cement under water is going to harden?
Christina: Yes.
Dave Balkan: You're right. You're right. You're right. People do that all the time. Contractors do that to people's drains all the time. They're working in their house, they have a little cement left over, they put it down the drain. They wash it down, and it hardens up in their sewer trap rock solid. And you can't get it out. You have to replace your plumbing. You're a thousand percent right Christina, a big check mark!
Team Balkan Is Your Sewer Truth!
After almost 70 years in continuous business and over 70,000 satisfied customers, Balkan is "The Team You Trust". Whether you need on-point professional advice, or a free site visit, contact Team Balkan. If you have an urgent situation use our Rapid Quote Form and you'll typically get a price in an hour or less. Our professionals not only answer your questions, we solve your sewer, water main, and drain problems. Our unconditional 10 year guarantee on full replacements is your assurance of a long-lasting and permanent solution.