For every New York City resident, the winter may seem like the perfect season to hibernate. However, this part of the year is when we should all remain alert and ready to protect our homes from the cold weather. Generally, ice has the tendency to sneak up on us and hide in places that no one wants to find ice. Ice seems to love rooftops, pipes, sewer lines, and water lines. Therefore, protecting pipes from freezing in your home is best done before sub freezing weather hits.
With the cold temperatures that always hit our area, the roads and grounds will be quite crisp. Bone chilling winds will be ever present. What does this mean for you as a homeowner? This could mean that your home will be at risk for frozen sewer lines and water lines. When one of your pipes freeze solid, it will not only be frustrating and a major inconvenience, but it can also result in greater frustration if your lines were to burst. Always remember that after the freeze, comes the thaw. With the thaw comes the inevitable revelation that something split and burst.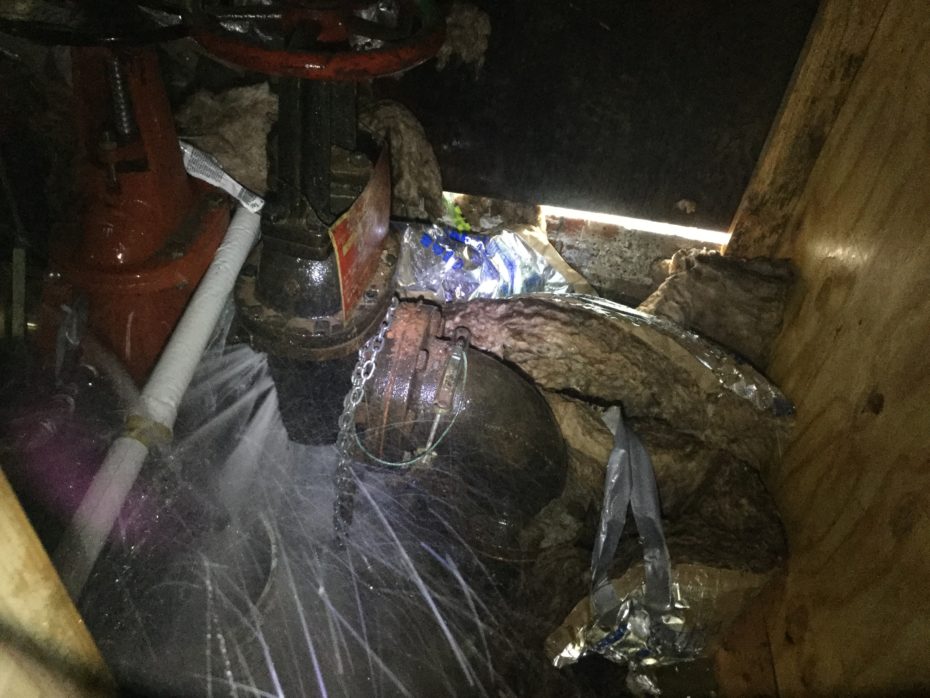 A Homeowner must prepare for the tough Winter months
As a homeowner, we want you to be prepared at all times for the tough winter months. You have likely started cleaning your gutters and your chimneys as you get ready for more ice and snow to fall. If there are any trees that you feel will be a threat to your home, you have probably already cut them down or trimmed them. But perhaps of more immediacy is protecting pipes from freezing.
You have your shovels and your snow blowers in your garage, and you will be ready to use them whenever you need them. You feel that you are prepared, but are you as ready as you think? While frozen sewer lines and water lines may not be a remarkably common occurrence, the chances of this occurring will increase if you do not take the proper precautions.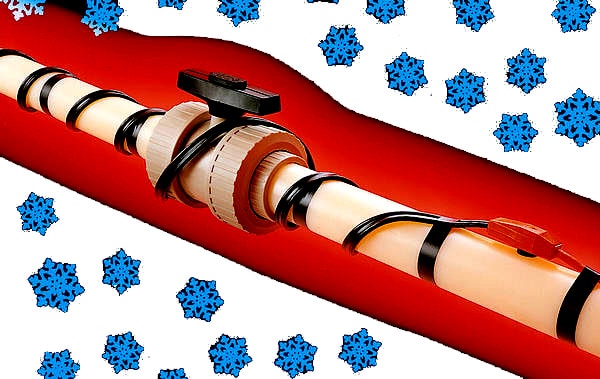 Why Do Sewer and Water Service Lines Freeze?
We all know what happens to water when it freezes, right? It expands. The water that is making its way through one of your service line pipes can eventually freeze if the temperature goes under 32 degrees(Fahrenheit). While it is more common with water lines, sewer lines  and even heating lines can freeze as well. Where can the water go if it starts to freeze and begins expanding in your pipes? Nowhere. Since the frozen water or material will become trapped in the service line, it can cause a blockage in your water, heating, or sewer system.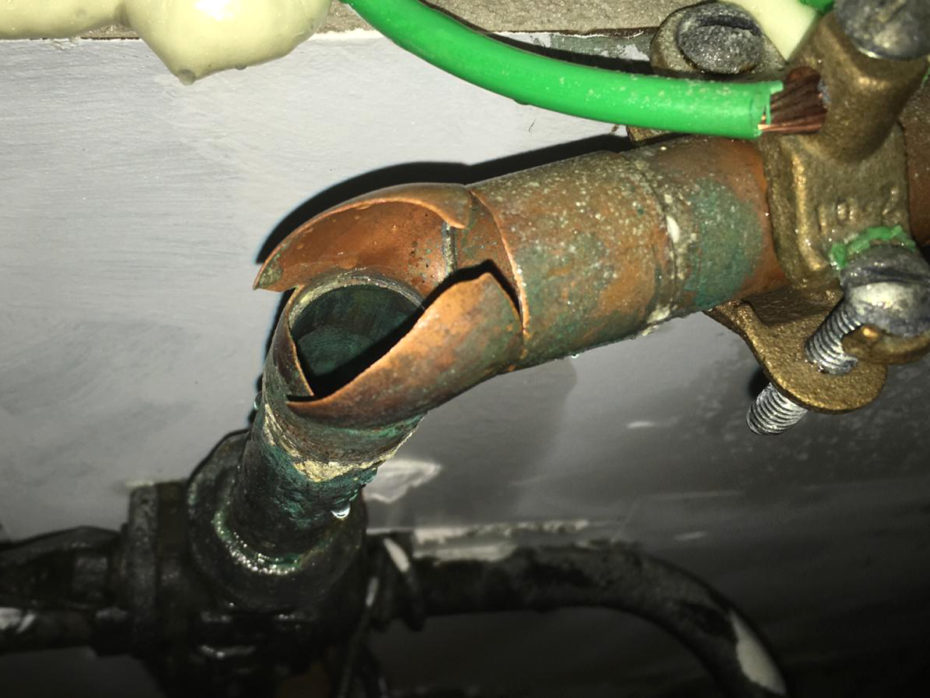 Even one line getting frozen can result in a crack, or a complete loss of service. Your entire drain or water supply system can be closed as a result. If a heating line freezes, you will be without heat for at least a section of your home. You will either have to wait until the pipes thaw, or contact a professional to repair the damages. If you do wait for your pipes to thaw, you risk discovering that they split, with resulting damage to your property.
Common reasons why sewer, heating, and water lines freeze:
Sub-freezing temperatures are the mandatory "starter"
If a pipe line has no flow of water, and has already been exposed to below freezing temperatures (pipes with flowing water are much less likely to freeze)
Poor insulation in unheated areas
Service line access pits left uncovered
Open drafts on inside piping
Water lines installed above the frost line
Are My Service Lines Frozen?
You now know a number of reasons why heating, sewer, or  a water line can freeze. It is important that you can recognize any sign of a problem. When you are aware of the signs early, you will be able to contact a professional plumber. It is better to have the problem addressed before it turns into a major issue. If the temperatures reach below freezing and you encounter any of the following, there is a very good chance that you have a frozen service line:
A hissing sound from behind a wall
You hear strange sounds coming from your sewer system, such as gurgling
You notice that there are unexpected puddles of water outside, or coming form behind a wall
No water is coming out of your faucets
A lack of heat only in a section or your home
Most obvious: a chunk of ice emanating out of  an interior pipe
Protecting Pipes From Freezing
Protecting pipes from freezing starts with one of a number of easy to do tasks. Simple household insulation can be used to cover any exposed sewer trap, heating line, or water line from the cold. Even your interior lines exposed to an open draft can freeze solid in no time. This most frequently happens in an unheated garage, or an unoccupied room. We suggest using thick insulation, or multiple layers of insulation. Insulation is relatively in expensive, and gives you a great line of defense. You may want to use more insulation so you can ensure you are getting as much protection as possible. Exposed exterior lines will be to both insulated, and wrapped with plastic to make the insulation waterproof.
Underground water lines that are shallow require specialty insulation. Typical household insulation will compress underground, and lose its insulating properties. Underground insulation also has top be made waterproof. Furthermore, if the line runs under a roadway, it should be plated with steel plates to further protect it.
Other things you can do to prevent your sewer, heating, and water lines from freezing:
Protecting pipes from freezing is comprised of a list of tasks that any typical homeowner can do. It just means taking the initiative prior to cold weather hitting.
Place tightly fitted covers over all service line access pits
Close all outside hose cocks unless they are approved for Winter weather exposure
Have your water heater inspected to ensure it is working properly
If you have an unavoidable freeze-thaw issue, make sure water continues to move through your pipes. Let a small amount of water drip from your faucet; and don't be surprised by your water bill
If there is any airflow coming into your home from outside, make sure you can seal off those areas
If any pipes are up against an exterior wall, place insulation between the pipe and the exterior wall
Always remember where the shut-off valve is located
Use your shovel to remove any snow that lands around your drains – a blocked drain can become a frozen drain
For troublesome conditions, install electric heat trace wiring
We know that even with the proper preventative measures, unfortunate things can happen. You can use all the protection methods we have listed, and it may not always be enough. If you have an emergency this winter, do not hesitate to contact us so we can protect your home and help prevent any further damage.