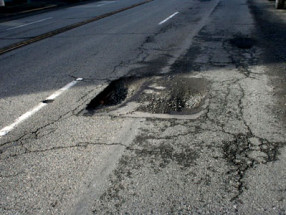 NYC residents have almost come to expect that after sewer repair or main water line work is performed that the excavations will sink and settle. Sinkholes and potholes are frequently a common reminder that sewer or water main work was done at some point in time. Of course this is unacceptable to both the general public, the NYC DOT, and any reputable sewer and water main contractor.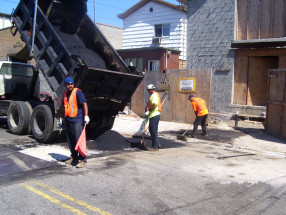 Joseph L. Balkan Inc., the largest sewer and water main contractor in NYC, took steps to ensure that its excavations do not sink and remain flush and level for years after it completes any sewer repair or main water line work. Routine to its operation is carting away unsuitable excavated material and trucking in clean backfill material at no additional charge. Likewise next day permanent restoration of disturbed areas is performed professionally by in-house paving and cement crews. But perhaps most importantly is that Balkan employs a licensed compaction testing company overseen by a highly professional and certified individual. John Lynch performs compaction testing using a nuclear density gauge whenever sewer repair and water main repair excavations are backfilled by Balkan.
About John Lynch
John Lynch has a wide variety of experience which includes running his own successful business which he built from scratch, including the actual construction of the building itself. He has experience in the construction industry which includes extensive knowledge of construction and masonry materials which ties directly into his present job duties. When not 'on the job' John has for many years been involved in a whole array of community based activities. John is a fully rounded and personable professional that is spot-on when it comes to his responsibilities and treating people respectfully.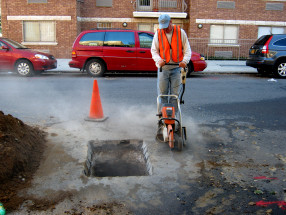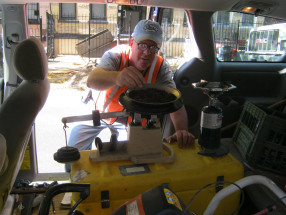 As a certified operator of a Troxler nuclear density gauge he has been vital in ensuring that Balkan Sewer and Water Main Service's finished and backfilled excavations stay flush and level to a degree far greater than the industry norm. Thanks to John Lynch it is a rare occurrence when a Balkan sewer repair or main water line excavation shows any sign of defect. John understands that he comprises a vital part providing quality service and maintaining Balkans unsurpassed reputation in the NYC sewer and water main industry.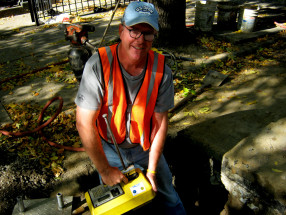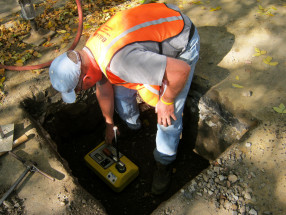 What Is A Troxler Gauge?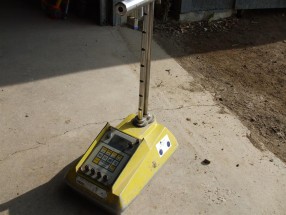 A Troxler nuclear density gauge refers to a machine produced by the Troxler company that actually measures the space between molecules of buried soil to determine if a level of compaction has been reached that will not result in settlement afterwards. Part of the testing process is performing another test called a 'proctor' to measure that the amount of moisture in the soil is within an acceptable range. Soil with too much or too little moisture will not pass a compaction test regardless of how much it is tamped. Using this density gauge is a scientific and foolproof method to ensure high quality backfill for water main, sewer, and any other type subsurface installation.
About Joseph L. Balkan, Inc.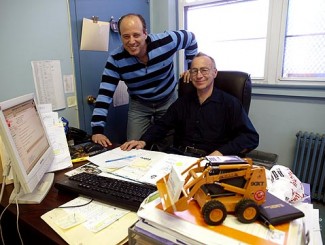 Balkan Sewer And Water Main is the largest sewer & water main replacement company in NYC. We are licensed, bonded, and insured. As a family run business in continuous operation for over 50 years. Our 10 year unconditional guarantee on replacements means that we continue to stand by our work, long after the job is done. We are expertly equipped, from our 48,000 square foot facility to dozens of trucks, heavy moving equipment, backhoes and pneumatics. Choose Balkan Sewer And Water Main for your next sewer repair, water main installation, water repair, water line leaks, NYC DEP violations, sewer replacement, water line replacement, sewer trap, backwater valve, hydrants, manholes, specialty water main work, area drain, and trench drains. Contact Balkan Sewer And Water Main today