Real people experiencing real water main emergencies in Queens, Brooklyn, Bronx, and Manhattan need real solutions and answers – not empty promises. Balkan makes a habit of backing up its promises; an example occurred this Memorial Day Weekend. A customer had agreed to replace his leaking water line in Queens on the Tuesday after the holiday weekend. However the problem worsened unexpectedly on Saturday afternoon during the holiday weekend and they needed help fast. Below is the actual transcript of the call for help:
CALLER STATED "WATER IS FLOODING THE BASEMENT, PLEASE CALL."
Taken:5/26/2012 12:25:00 PM
Success    5/26/2012 12:25:00 PM Email marias@balkanplumbing.com
Email    5/26/2012 2:00:00 PM info@balkanplumbing.com
————————————–
IS THIS AN EMERGENCY?|YES  
FULL NAME|GEORGE G
CALLING FOR SERVICE
CALLING FROM RESIDENCE
PHONE 1718-46X-XXXX
ADDRESS 89-07 2XXTH STREET
CITY & ZIP CODE: QUEENS , NY 114XX
When a plumbing emergency strikes in a busy metropolitan city like New York one can expect to pay a premium for a site visit and even more for actual service; that's if someone actually responds to the call. Frequently and contrary to promises of 24/7 service customers calls can go unanswered and requests for service from a plumber unfulfilled, particularly if over a holiday weekend or if past normal work hours. In the case of Balkan Sewer And Water Main Service help is truly available day or night, holidays or weekends and frequently at little or no charge.
The outcome of this holiday weekend plumbing call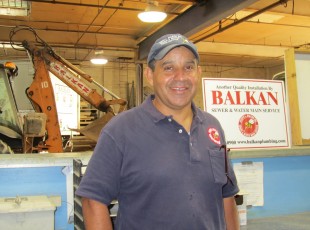 In the case of this Memorial Day weekend call for assistance the customer received a call back within minutes and a promise of weekend service to alleviate a basement being flooded with water. Martin Arias who is an experienced Field Supervisor arrived at the house and quickly looked over the situation. Finding the sewer pit, Martin carefully cleaned around the inside bottom of the pit and uncovered the sewer trap. He then removed one the sewer plugs and allowed for the leaking water to safely run out the house drain. Knowing how to locate the sewer trap, which plug to open, and how to safely allow the water to flow out are all skills a typical homeowner does not have – Martin took care of this in a matter of minutes. By performing this service for the homeowner the additional costs to pay for a crew to perform the water main installation on an emergency basis over a holiday weekend were avoided. In addition the holiday festivities were allowed to proceed according to plan and stress free. 
The cost to the homeowner for this emergency response? All services provided on this National holiday by Balkan were at no charge. There is a reason why Balkan has a reputation for honesty and integrity. It is built on over 60 years of building good will by helping out people in distress and providing honest service.
What to do if you have a water leak in your basement
If there is a water line leak in or near the sewer pit you can open the house sewer trap to give the water a place to drain out but you must be careful. Never open the "street side" trap plug, always open the "house side" trap plug (the plug or cap closest to the inside of the house, not the street). By opening that plug you will prevent any sewer gas from escaping into your house, and prevent any dirt or debris from the leak from going down your sewer line.It is important to verify that the city sewer is flowing to ensure that you don't create more of a problem. If the city sewer is backed up never open a plug or cap on your house trap.
Another option that is relatively simple option is to install a small sump pump. This can be done if there is a low point where the leaking water is collecting such as the sewer access pit. A pump can be placed in the low point or pit with an automatic float switch. A pump with a float switch costs a little over $100.00 and may even  come in handy at a later date. You need the float switch so the pump turns on and off by itself so you can leave it unattended.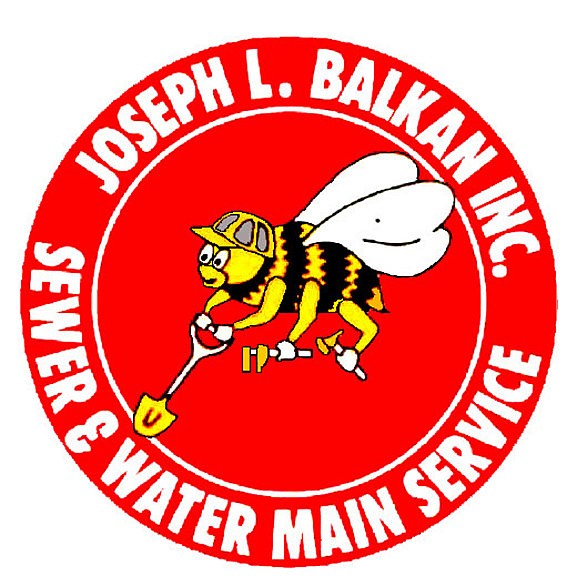 But maybe the best advice is to call Balkan. Balkan will in most cases provide the above services free of charge or for a nominal fee no matter the time of day or the day of the week. By using an experienced professional you can rest assured of avoiding a potential plumbing disaster or mishandling a situation meant for an experienced technician. 718 849-0900 is the number to remember for free site visits and free estimates and at no obligation 24/7/365.
[button link="/contact-balkan-plumbing/" bg_color="#EA6E24″ window="yes" size="xl"]Get a FREE 0n-site visit today![/button]
A little bit of history about Memorial Day
courtesy of wikipedia
Memorial Day is a federal holiday observed annually in the United States on the last Monday of May. Memorial Day is a day of remembering the men and women who died while serving in the United States Armed Forces. Formerly known as Decoration Day, it originated after the American Civil War to commemorate the Union soldiers who died in the Civil War. By the 20th century Memorial Day had been extended to honor all Americans who have died in all wars. It typically marks the start of the summer vacation season, while Labor Day marks its end.

Many people visit cemeteries and memorials, particularly to honor those who have died in military service. Many volunteers place an American flag on each grave in national cemeteries.

By the early 20th century, Memorial Day was an occasion for more general expressions of memory, as people visited the graves of their deceased relatives in church cemeteries, whether they had served in the military or not. It also became a long weekend increasingly devoted to shopping, family gatherings, fireworks, trips to the beach, and national media events.

Annual Decoration Days for particular cemeteries are held on a Sunday in late spring or early summer in some rural areas of the American South, notably in the mountains. In cases involving a family graveyard where remote ancestors as well as those who were deceased more recently are buried, this may take on the character of an extended family reunion to which some people travel hundreds of miles. People gather on the designated day and put flowers on graves and renew contacts with kinfolk and others. There often is a religious service and a "dinner on the ground," the traditional term for a potluck meal in which people used to spread the dishes out on sheets or tablecloths on the grass. It is believed that this practice began before the American Civil War and thus may reflect the real origin of the "memorial day" idea.