When Queens sewer line work is required it can be a very distressing situation for a property owner. Many times a house sewer will stop functioning and create an emergency situation. Foul waste water can create a health issue or cause damage property. Sewer problems can even cause a conflict with tenants. Knowing who to turn to when Queens sewer work is required can take the stress out of the situation. Hiring the right sewer contractor who is also licensed can lead to a fast resolution to any drain problem.
Burst, Clogged, Rotting Sewer System Issues & More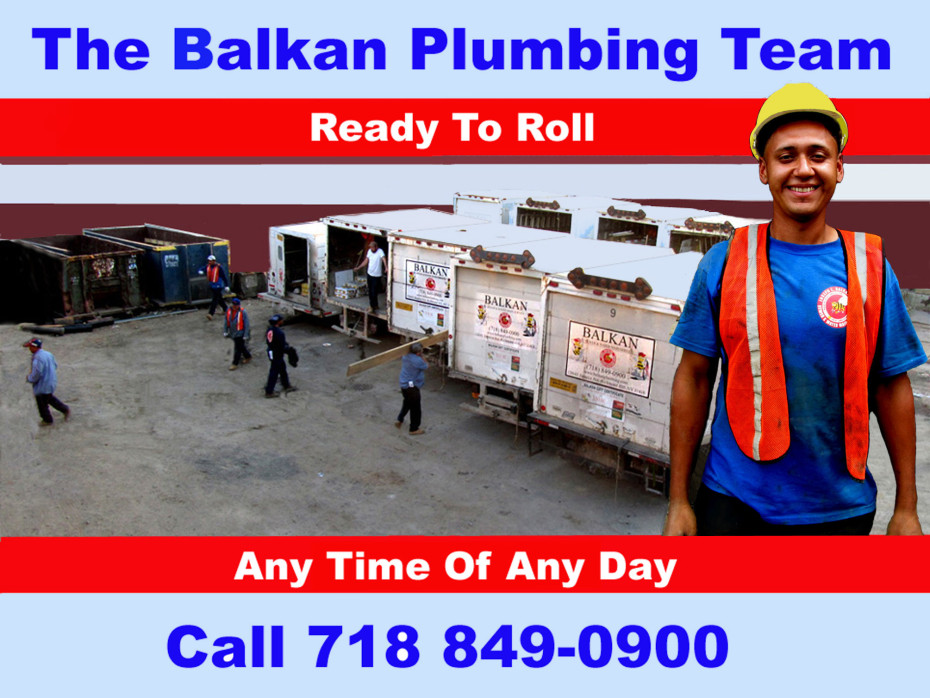 Joseph L. Balkan has a fully staffed office with experienced personnel on duty 12 hours a day. After-hours calls are responded to seven days a week into the night time hours. From the moment a client calls they will receive personal service from a Balkan Team member. Free on-site visits are easily set up and typically completed within one hour. A clearly written no-obligation description of the work is given at the time of the visit.
When a Queens sewer emergency arises a property owner should expect and receive prompt service and be treated respectfully. A call to Balkan will never result in being greeted by an answering service. Nor will a client be told that the owner is out of the office or a representative is not available.
Due to Balkans centrally located facilities in Richmond Hill service is always just minutes away. A company-wide GPS system allows for accurate arrival times. The Balkan goal is to coordinate any required Queens sewer service carefully to avoid wasting a clients valuable time.
High quality material for all Queens sewer line work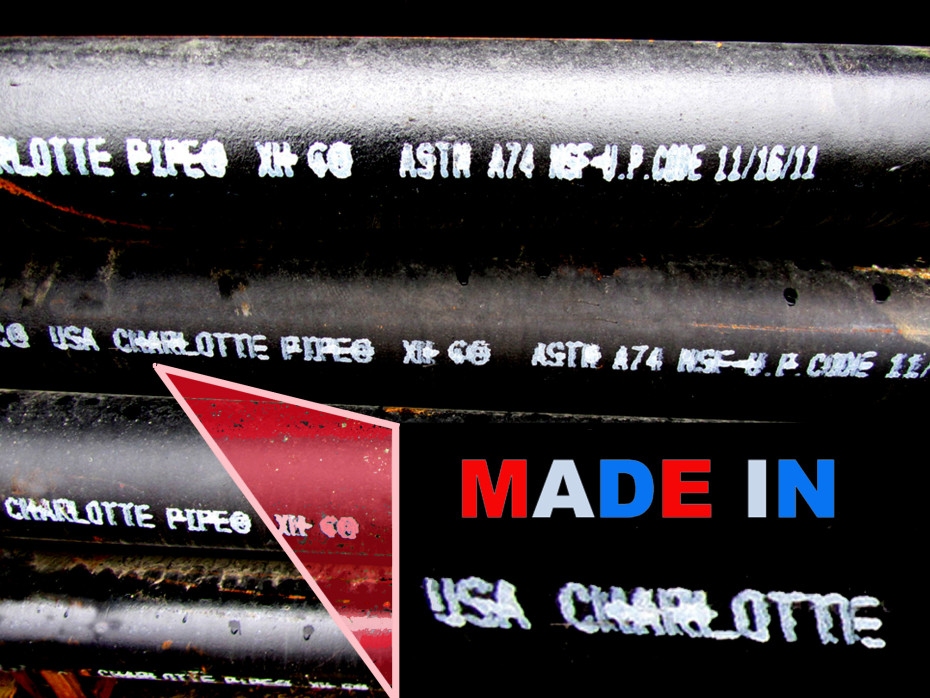 Just because drain pipes get buried it doesn't mean that quality isn't important. And most certainly not all drainage pipe is the same. Not only are there different grades of pipe, but quality varies among different manufacturers.
Free and no-obligation site visits are available seven days a week, day or night. All work orders are clearly put in writing.
Balkan uses domestic extra heavy cast iron pipe exclusively to resolve all Queens sewer line problems. Balkans exclusive use of Charlotte sewer pipe ensures high quality and uniformity. Other manufacturers have varying degrees of quality and wall thickness of their drain pipe. However Charlotte pipe is carefully tested and meets strict tolerances. Likewise all fittings and gaskets are carefully chosen before being used for any Queens sewer installation.
[button link="/contact-balkan-plumbing/" bg_color="#EA6E24″ window="yes" size="large"]Get a FREE no-obligation site visit today![/button]
Knowing house sewer line rules and regulations
The Balkan Team is highly familiar with all code requirements and rules governing house sewer installations. As a matter of fact Balkan has been called in to correct sewer and water main work previously performed by other contractors.
Our in-house expeditors move the permit process along quickly. Balkan secures proper permits for each Queens sewer installation and inspections are carefully arranged. A sign-off from the NYC DEP is a clients final assurance of a job well-done. Balkan is a member in both the Subsurface Plumbers Association and the Master Plumbers Council. That means they are always at the forefront of industry news and rules changes.
A Queens sewer contractor with integrity and experience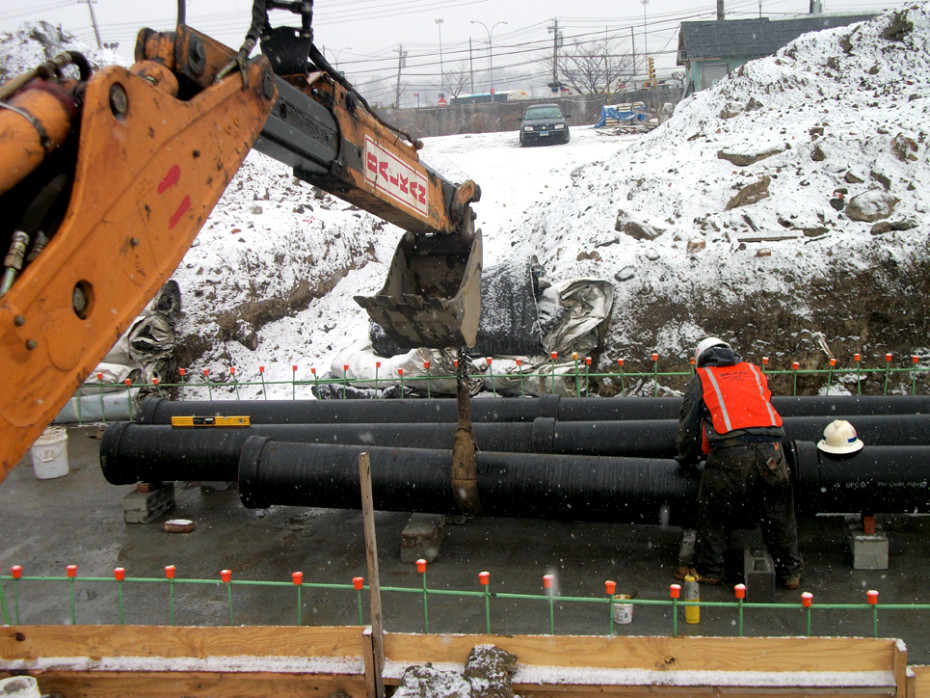 The Balkan family has been in the sewer and water main business for over 60 years. There is a reason why Balkan performs more Bronx, Brooklyn, Manhattan and Queens sewer work than any other contractor. Balkan stands behind the work it performs and backs it up with long-term and unconditional guarantees. As a family owned and operated company a Balkan family member oversees every aspect of the operation.
Ten year unconditional guarantees are standard for any Balkan sewer or water main replacement. When a company is over 60 years old that really means something!
We know the neighborhoods of Queens
Each and every neighborhood in Queens has its own unique characteristics. That extends to job site conditions as well. Being lifelong residents, no one knows Queens sewer work the like owners of Balkan. So when it comes to restoring specialty sidewalks in Forest Hills Gardens or de-watering ground water in Springfield Gardens Balkan has the know-how. If public sewer backups need to be prevented for homes in Rockaway or a 20′ deep riser connection needs to be built in Astoria, Balkan has the material and equipment. No matter the unique condition involving any Queens sewer repair work Balkan has seen it before. Count on Balkan to have a sensible and timely solution for any sewer problem.
[button link="/contact-balkan-plumbing/" bg_color="#EA6E24″ window="yes" size="large"]Get a FREE no-obligation site visit today![/button]
Maybe more importantly Balkan knows your neighborhood. Queens is the most ethnically diverse urban area in the entire world. As such Queens clients require special consideration and understanding when excavation work is required. Balkan not only respects a clients property, we understand and respect the community as well. Balkan provides the special consideration that each varied part of the borough of Queens requires.